Previously, gaming was a favorite teen pastime, which most parents disapproved of and at best tolerated. However, with the advent of streaming, many adept gamers have been able to bring their passion closer to global audiences, thus making a name, as well as a fortune for themselves. One of such personality who is taking good advantage of this new trend in the gaming industry is Emmahdorable.
The Twitch star has become a household name as far as gaming is concerned, and she now has a loyal fan base around the world. Emmahdorable first came into the limelight following her collaboration with popular Twitch stars such as Leafy Is Here and Keemstar. Unfortunately, she was mixed up in controversy, which led to the ban on her Twitch account in 2016. However, she bounced back in 2017 and has been racking up more fans across the social media world.
How It All Started in New York
The fast-rising streamer was born in Syracuse, New York, on the 21st December 1995. She spent her early years in Syracuse before her family eventually moved out to California. Emmahdorable holds an American nationality, and her ethnicity is Caucasian. Being a very private person, the internet celebrity hasn't shared much information concerning her childhood experiences and educational background. A glance would, however, reveal that she is quite well-spoken and must have completed her basic education, i.e. high school diploma. Meanwhile, Emmahdorable's taciturn nature may be down due to a bid to strike a balance between her professional and personal life.
Achieving Stardom in the Gaming World
As the story goes, the young and fast-rising streamer first developed a keen interest in gaming when she was just a child. She persisted at this passion throughout her formative years, thus growing up to be an avid gamer. When video-games streaming sites started emerging on the internet, Emmahdorable followed her passion and opened a Tumblr account, where she streamed her gameplay videos to the online community. Her excellent gaming skills, as well as her the accompanying funny commentary, proved to be a big hit with gaming enthusiasts, and she developed a small following.
The New York native subsequently joined popular streaming sites such as Twitch, Stream.me, and Hitbox, where she became even more famous after collaborating with famous streamers such as Leafy Is Here. Emmahdorable is notable for playing interesting games such as League of Legends, CS: GO, and Overwatch, to mention a few. So far, she has been able to accumulate millions of followers on her social media accounts, including Twitch, YouTube, Hitbox, and Stream.me, among others. Aside from streaming games, she has also featured on Keemstar's YouTube show titled DramaAlert.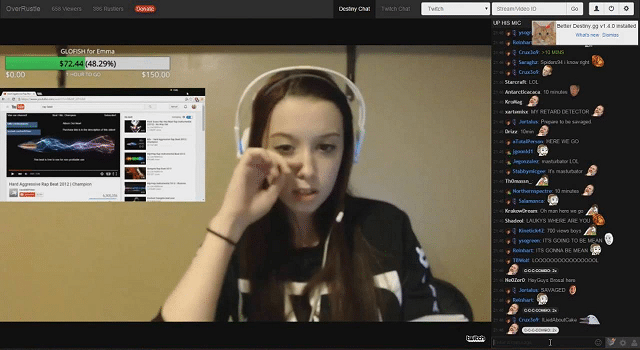 Controversial Aspects of Her Twitch Career
Becoming a social media sensation is not an easy journey, and even when you make it, you still have to be on guard to deal with the several curveballs that the online community throws your way. You also have to be careful about your actions or you may face some unpleasant circumstances as Emmahdorable found out on one occasion.
Some years back, the young streamer decided to use what she had to attract more fans to her channel. However, that singular, ill-advised act dealt a huge blow on her social media career. It all started in 2016 when Emmahdorable uploaded her nude videos and images for her fans in exchange for paid subscriptions for her channel. This gaffe attracted the attention of some eagle-eyed fans, and they subsequently reported her channel for inappropriate content.
The Twitch network examined their complaints and found that Emmahdorable had fallen short of community guidelines. They, therefore, suspended her account without much further ado. This ban persisted for several months and constituted a huge setback for the promising internet celebrity. Emmahdorable's Twitch suspension was lifted in 2017, but she is still reeling from the effects of that suspension. Her gaming and streaming career has slowed down, and there hasn't been much activity on her Twitch account to date. Even though she tried to sustain the momentum through April and May 2017, her viewing numbers did not experience much improvement.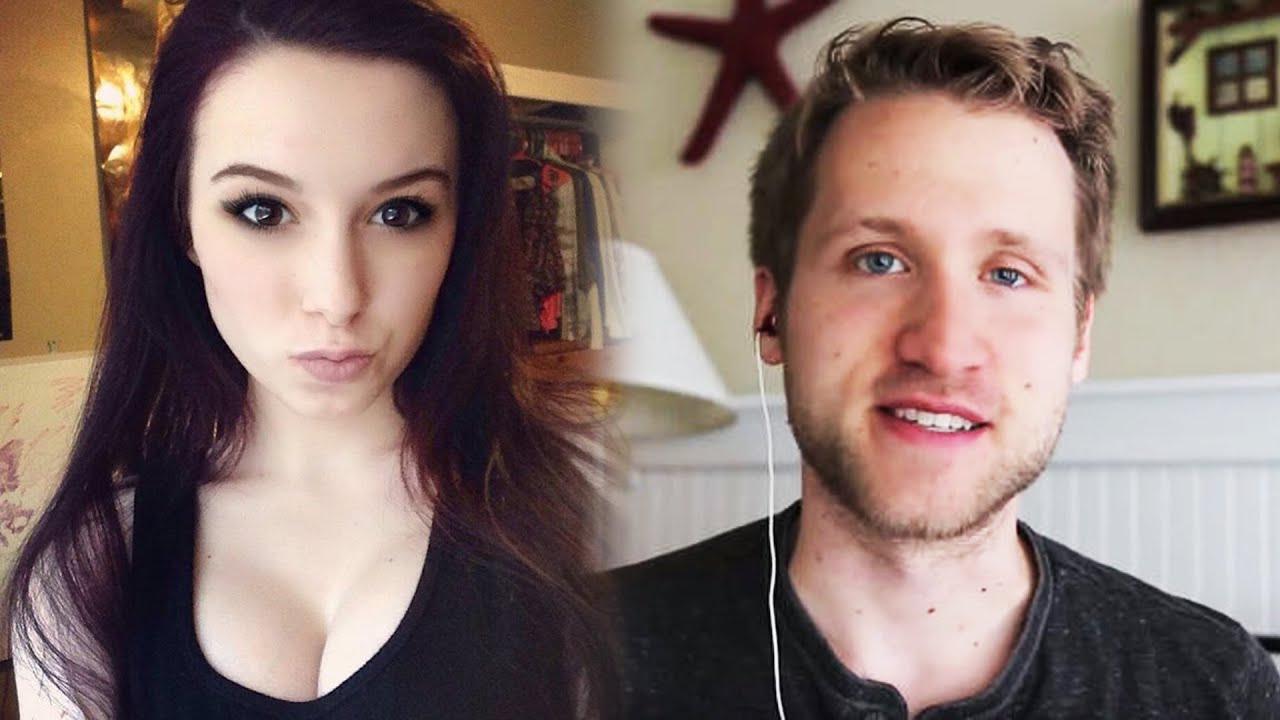 How Much Has She Made So Far?
Seeing as she has been in this Twitch business for some time, there is no doubt that Emmahdorable must have accumulated a decent income from her strides on the platform. Even though it may be hard to decipher the exact amount at the moment, estimates show that an average Twitch streamer makes thousands of dollars every month.
This comes from multiple revenue sources, including subscription level, advertising revenue, paid live streams and sponsorships, and getting signed to an Esports organization. It must, however, be noted that the people who make significant monies from these sources are well-established personalities on the platforms. For instance, two of the most popular streamers in the world, Ninja and Shroud, make $5.5 million and $3.3 million, respectively, each year.
For Emmahdorable, who is just an average Twitch personality, her income will hover in the thousands of dollars range, and the most likely source will be bit donations. Twitch allows audiences to use the platform's virtual currency known as bit to buy emojis, which they can use in their favorite streamer's chatrooms. When they use them, the streamer in question gets one cent for each bit. Thus, the more cheers emoji your subscribers use, the more money in the bank for the streamer.
See Also:  Things To Know About UberHaxorNova The Twitch Game Streamer
A Peep into Emmahdorable's Personal Life
Emmahdorable was born to American parents, and she is of Caucasian ethnicity. Unsurprisingly, she has always kept information regarding her family under wraps, in a bid to strike a balance between her personal and professional life. Since she has not shared any information regarding her parents and family, it will be hard to tell if Emmahdorable is the only child of her parents. She might have other siblings but has kept such info away from the media eye.
Furthermore, Emmahdorable has never shared any information regarding her love life and affairs. She has not been linked to anyone or any relationship to date. The young lady is still single and not married yet. She is currently focused on getting to the peak of her social media career, and we can only wish her the very best in her endeavors. You can also be sure that we would keep close tabs on whatever adventures that she gets up to in the nearest future.