Charles Barkley is famous for being one of the most phenomenal American basketball players of all time. Now retired, Barkley didn't completely abandon the sports, instead, he continued working as a TV sports analyst for a TNT post-game show, Inside the NBA. The outstanding NBA analyst appears on the show alongside other NBA superstars, including Kenny Smith and Shaquille O'Neal.
During his 16-years professional Basketball career, Charles was popular in the courts but is probably, more famous for his refusal to be regarded as a model. He sparked a national debate when he did a Nike commercial asserting that athletes are not role models. Discover more interesting facts about Charles, his net worth, and family life below.
Charles Barkley's Early Days in Alabama
Charles was born on February 20, 1963, in Leeds, Alabama. At Leeds high, he showed interest in basketball in his junior year but didn't get a spot on the starting varsity team until his senior year as a result of his height. Barkley didn't quite come across as the college prospect partly due to his late start to an active high school basketball career. However, he continued to work hard, leading his team to the state semis, where his outstanding performance against Alabama's top player, Bobby Lee Hurt attracted the attention of Auburn University's assistant head coach, Sonny Smith. During the game, Chuck scored 29 points. In 1981, Barkley would go on to attend Auburn University majoring in Business Management.
Barkley became even a more successful collegiate basketball player despite his rather short height. He compensated his flawed statue with increased athleticism and passion for the game. Barkley was known for his garish display of skills, especially with the dunk and rebounds, which soon earned him the nick "The Round Mound of Rebound." During his three years (1981-1984) collegiate career at Auburn, Charles Barkley received several awards, including the Southeastern Conference (SEC) Player of the Year in 1984, 3 selections for the All-Sec, as well as being named in the All-Century Team.
His Exploits As An NBA Superstar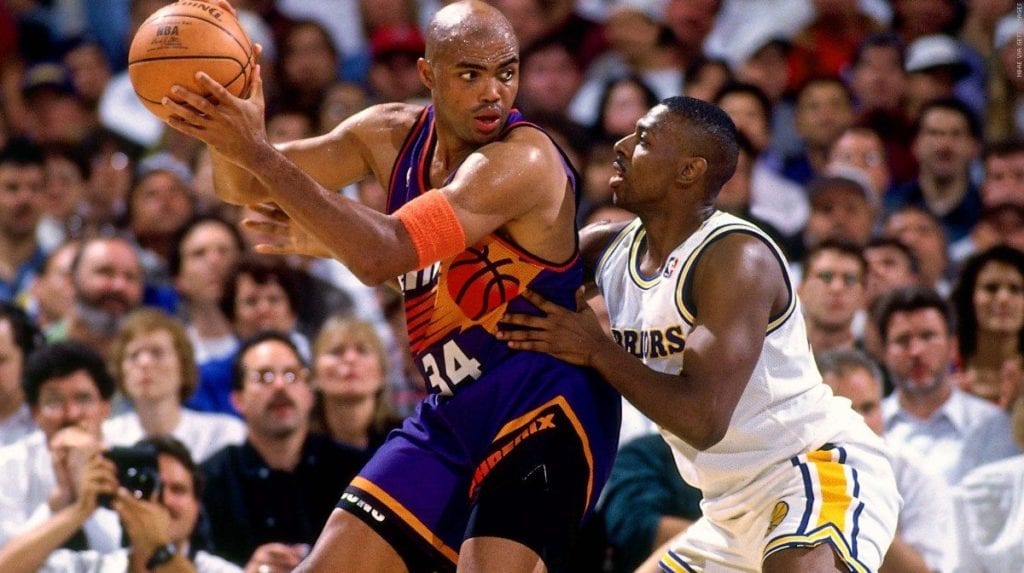 Barkley's unqualified body stats was not a worry for the Philadelphia 76ers who selected him in the NBA 1984 draft. He was picked in the 1st round as their fifth choice. Barkley soon learned to control his weight and improve his game with veteran teammate and three-time MVP, Moses Malone, as his guide. His average 14.9 points and 11.1 rebounds per game was enough to earn him a berth on the NBA All-Rookie Team. His improved performance in the second year (1985/1986) earned him a berth on the All-NBA Second Team.
The departure of star teammates like Irving and Malone eventually paved the way for Charles Barkley's rapid rise to stardom. However, his 8-year career with the Sixers ended after the 1991/1992 season. Barkley's NBA career was characterized by his controversial outspoken nature, which got him into trouble more often than not. He was among the gold-winning USA Team for the 1992 and 1996 Summer Olympic games.
Barkley continued his NBA career with the Phoenix Suns (1992-1996) and ended it with the Houston Rockets (1996 – 2000). One of NBA's most dominating power forwards, Barkley made it to the All-NBA First Team 5 times and the NBA All-Star team 11 times. More to that, he was the All-Star MVP in 1991 and the NBA league MVP in 1993. He ended his career as the fourth player in NBA history to achieve 20,000 points, 10,000 rebounds, and 4,000 assists.
What's His Current Financial Strength?
During his active playing days in the NBA, Barkley's had a career earning of over $40.3 million, which he made from his salary alone. In his final season with the Houston Rockets, he earned $9 million as salary, his highest pay all through his career. Also as an active player, he earned millions of dollars through his endorsement deals with brands like T-Mobile, Nike, and McDonald's, but sadly, he lost between $10 to $30 million to gambling.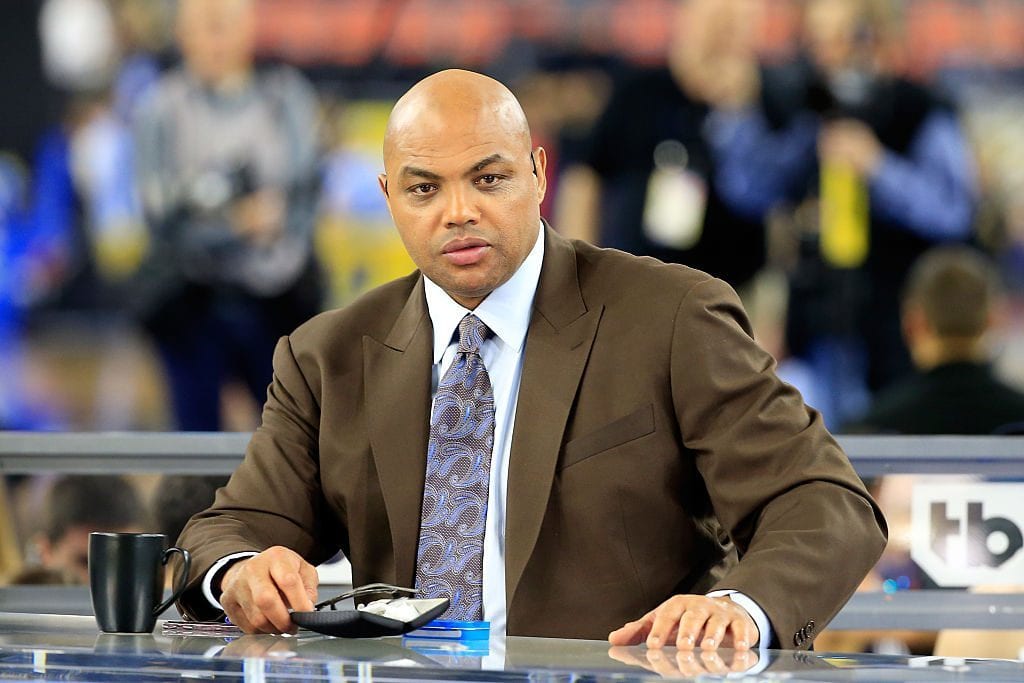 Post-NBA, Barkley's outspoken and jolly personality earned him a berth as a sports analyst on TNT's Listen Up, and later, on the NBA-focused "Inside the NBA" alongside Shaquille O'Neal. According to Celebrity Net Worth, he earns an annual salary of $6 million from TNT, and apart from his current television career, he has also written several books through which he rakes in cash from sales. Charles is equally a spokesperson for technology products and services provider CDW Corp and Weight Watchers.
Thanks to his hardworking spirit, the retired basketball player still has a lot going on with him financially, and as a result, he currently has a net worth of $50 million.
See Also: Magic Johnson – Biography, Son / Kids, Wife, Family, Height, and Body Stats
Details Of Charles Barkley's Family Life
Charles Barkley is one man that needs no introduction, even among people who are not basketball fans, as he has been a regular name on the headlines for many years, thanks to his bizarre comments on practically everything. But while he has mastered the art of not letting issues pass without him commenting on them, there is one thing he hardly talks about – his wife, Maureen Blumhardt. Lots of people know very little or nothing about his significant other or even how she looks since they are not often pictured together publicly.
However, we have dug up some information about not only the former basketballer's wife but also about his daughter and only child that will interest you. Charles Barkley's wife, Maureen, was born on the 15th of January 1960. She is a former model and honorable member of the Fresh Sart Women's Foundation. She tied the knot with Charles in 1989, not too long after they met at City Avenue, a restaurant located in Pennsylvania. At the time they met, she was reportedly working in Buck County as a legal aide and model promoting Noblerex K-1, while Charles was playing for the 76ers.
Later in 1989, the couple had a baby daughter who they named her Christiana. All grown now, Christiana had her university education at Villanova University, and upon her graduation from there, she decided to further her education at Columbia Journalism School. Just like her father, Christiana is a big fan of basketball.
Speaking to USA Today in 2016, Charles Barkley, who was seen cheering for Villanova, his daughter's alma mater, during an NCAA title game against North Carolina 77-74 on the night of April 4th, said it was because of his daughter. According to him, Christiana had lived and died with every game played for three weeks before the 4th, and she had been going to Villanova bar in NYC to watch every game because she didn't want to attend the live game in order not to bring bad luck on her team. Thank goodness the Wildcats eventually won.
The Barkley's marriage is said to be one of the happiest among NBA players. Even though it is widely known that Charles and Maureen have only one daughter, Christiana Barkley,  it has been circulated a handful of times that they have other kids. But then, there are no reasons to believe the story as there was no proof to back it up. The family lives together in Scottsdale, Arizona.