The name Britney Spears rings a very loud bell in the world of entertainment. This is because the person behind that name has managed to build a really phenomenal musical career that has solidified her as one of the most successful female artists of her generation who has won innumerable accolades and has left an enduring legacy for generations to come.
An American singing sensation, Britney Spears is considered to be the one responsible for the revival of teen pop culture in the late '90s and late 2000s, having kick-started a fond likeness for all kinds of music directed towards pre-teens and teenage boys and girls. The singer has worked tirelessly over the years to produce hit song after hit song and has won a multitude of fans who adore her incredible talent.
Apparently, she has also been to rake in a lot of money during her career so far as she adventures through the world of musical creation. But, how much is she worth now? Is she even worth a lot at the moment? How does she spend all her money? Relax as we walk you through her life's details.
How Britney Spears Became A Star
Before we talk about how much money she has been able to make over the years and how she goes about spending the cash, let us take you through how she became the huge singing sensation that she has now become and how her adventure in the musical world began.
Born on the 2nd of December 1981 in McComb, Mississippi, U.S.A to a mother called Lynne Irene Bridges and a father called James Parnell Spears, Britney Spears began to show signs that she was meant for greatness from a very young age. She was just 3 years old when she began to attend dance lessons in her hometown. At the age of 5, she had already made her stage debut, having been chosen to perform as a solo artist at her kindergarten graduation and did so well that she stunned all the people gathered. Having found out what she was going to do with her life from such a tender age, there was no stopping Britney Spears from attaining stardom.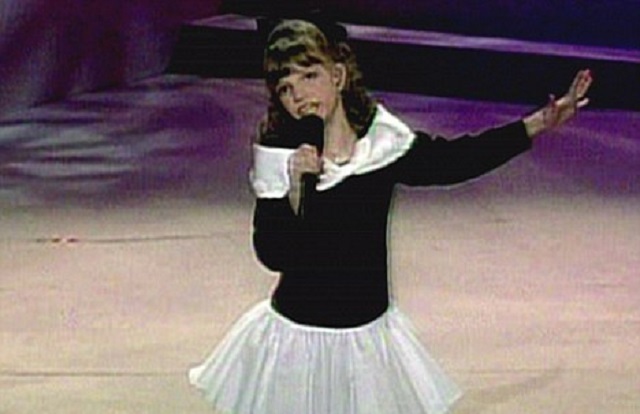 When she turned 11 years old in 1992, Britney Spears got the chance to show the entirety of Americans the talent she had in her when she appeared on Star Search, a very popular talent reality show to compete with other very talented kids for the star prize. She eventually did not win the contest but she ended up making a big impression on people that she opened doors for herself to make huge strides in the singing industry. Shortly after Star Search ended, she was cast in Disney's The All-New Mickey Mouse Club, a variety TV show and appeared in a number of commercials.
The singer finally shot into the limelight in 1999 when she released her debut album …Baby One More Time. The album sold out more than 500,000 copies within its first day of being released and went on to become a global hit, selling several million copies in total. Spears followed up on this success and released her second studio album Oops!… I Did It Again in 2000. This album did well too, selling out more than 1 million copies in its first week of release. It went on to sell even more copies later on. At this time, Britney Spears had already become one of the most sought after teen pop stars at the time and solidified her as one of the most exciting and bankable musicians of her time.
The singer has since gone on to release 7 more studio albums including Britney in 2001, In The Zone in 2003, Blackout in 2007, Circus in 2008 and others. Over the years, she has grown to become one of the most beloved female musicians who is listened to in all corners of the world. She is regarded as a pop icon and is respected for the body of work she has created.
How Much Is She Worth Today?
With all the work she has done in the global music landscape, it is expected that Britney Spears has made quite a lot of money through the years – and yes, she has made a lot of money. Now, let's talk about the money she has been able to rake in during her adventure as a singer of high repute.
Like we have mentioned earlier, Britney Spears' first album …Baby One More Time sold out millions of copies. In fact, according to very reliable sources, the album sold nearly 5 million copies in Europe alone. It went on to sell more than 27 million copies globally. Her second album, Oops!… I Did It Again did well too, selling out more than 4 million copies in Europe and raking in a global sale of nearly 19 million copies. Her third album, Britney sold out more than 10 million copies globally and her fourth album, In The Zone sold out than 6 million copies. In total, she has released 7 albums and has sold out more than 150 million album copies around the world since she started out.
Apart from her album sales, Britney Spears also rakes in a lot of money from other means. She makes money on the road with the many concerts she has held during her career. According to sources, the singer raked in a massive $216.2 million from the different tours she made in the first decade of the 21st century. She has grossed even more with the tours she has made later on.
In 2001, at the height of her powers as a pop diva, Spears struck a deal with Pepsi and appeared in commercials for the soft drinks company. That deal fetched her an incredible $7 million and landed her even more incredible commercials. In 2012, Spears was made a judge on The X-Factor, a television music competition. Even though she appeared on the show for just one season, she made a whopping $15 million, becoming the highest-paid judge on reality TV.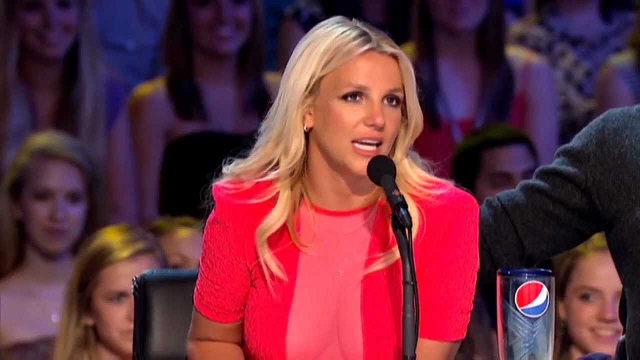 Spears also has her own clothing line, having launched her lingerie and sleepwear brand in 2014. The next year, in 2015 she struck a deal with Glu Mobile, an American developer, and publisher of mobile games, to develop a free-to-play mobile game using her voice and likeness. Apparently, this has fetched her millions of dollars. The singer also has her own fragrance line in partnership with Elizabeth Arden.
It is noteworthy that in 2012, she began her Las Vegas residency at Planet Hollywood and made a lot of money during that period. According to Forbes, she made an incredible $100 million from the series of shows held. That same year, she topped Forbes list of highest-paid women in music, having made $58 million.
In summary, over the years, she has raked in several millions of dollars with her work as a musician who is beloved around the USA and around the world. At the moment, her net worth has been revealed to be about $215 million (£152.4 million), by Celebrity Net Worth.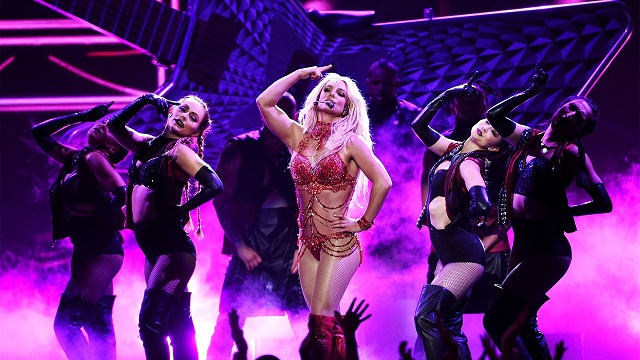 Britney Spears' Spending Habits
Britney Spears does not just make money; she also spends it. But, how does she spend all the huge amount of money she makes every year? Let us tell you about this. The singer's spending habits have been revealed in court documents which were recorded because of a conservatorship agreement. These court papers which were obtained by TMZ and E! have provided insight into how Spears spends her money.
According to court papers, Spears loves spending big on massages, In fact, she is reported to have spent $122,613 on massages in 2016 an has spent more in succeeding years. The singer also loves spending on her wardrobe. Being the huge star she is, this is no surprise at all. According to reports, she spent $69,668 on wardrobe and an additional $24,392 for hair and makeup.
Apparently, Britney Spears loves her pet pooches so much; according to documents, she spends about $29,852 to care for the pooches. She also has to pay her staff for the work they do, apparently. Reports show that in 2014 alone, she spent $57,550 to pay her personnel and assistants. Obviously, she does this every year.
The singer also spends quite a lot on her children's maintenance. According to documents, she paid $409,000 in 2014 for child support and care following her divorce from her ex-husband, Kevin Federline. She has been doing the same through the years.

Read Also: Britney Spears – Bio, Kids, Sister, Parents, Feet and Justin Timberlake

Like the huge pop star she is, Britney Spears carefully chooses the places she lives in. She also loves to live in style. Sources revealed that she spent $960,000 as expenses for her homes located in Malibu, California; Louisiana; and Thousand Oaks, California. Also, it has been reported that she dug out a whopping $7.4 million for a five-bed, eight-bath house in Thousand Oaks early in 2016. Apparently, the maintenance of these huge homes costs quite a lot. In fact, she is reported to have spent a massive $3,400 on Christmas lights alone.

The singer is also reported to love shopping at stores by herself. She has been spotted at different shops including Bath & Beyond, Bed, Albertsons, Pottery Barn, Ralphs, Target, and Vons. In fact, she is reported to have spent $5,500 at Target in 2014 and has been shopping there and at other shops over the years.

Fact Check: We strive for accuracy and fairness. If you see something that needs updating,