It could be hard to understand why someone would ever take their own life; leaving their family and loved ones to suffer in a state of great pain. Interestingly, celebrities are also as vulnerable as the rest of us; they also suffer the pain and grief of losing their loved ones. Zack Snyder has joined the long list of celebrities who have lost their kids through suicide. He lost his amazing daughter Autumn Snyder in March 2017.
While Snyder's family hasn't gotten over the loss; it might interest you to know that millions of fans around the world have continued to show great support to his family in their time of grief. Join us as we take you through Autumn Snyder's life history, family, her death, and why she committed suicide below.
Who is Zack Snyder's Daughter Autumn Snyder?
The young and amazing Autumn Snyder was the daughter of renowned American film producer, director, and screenwriter named Zack Snyder. Autumn is one of Zack Snyder's eight children; she was adopted from China by Zack and his former wife Denise Weber. The duo had two children Eli and Olivia; while they also adopted two more children including Willow and Autumn Snyder. Autumn also has four more siblings – two brothers (Jeff and Ezekiel) from Zack's relationship with Kirsten Elin and two siblings (Cash and Sage) Zack adopted along with his second wife Deborah Snyder.
Autumn Snyder first stepped into this world on November 27, 1996, and was adopted from China by Zack and his wife when she was very young. She completed her basic education in California, United States and afterward; she enrolled at Sarah Lawrence College where she was still attending before her sudden demise. When she was alive, the amazing youngster was a prolific writer and loved to write as well as helping those in need.
However, in 2014, Autumn launched a philanthropy tagged Write-A-Thon Charity in a bid to help homeless mothers and their children. She further created a Crowd Rise page to champion this cause. Autumn also collaborated with The Elizabeth House, a well-known charity organization that promotes the welfare of the less privileged in the United States. In addition to her brilliant performances, Autumn was putting up a sci-fi novel which she was hoping to launch before she died.
Zack Snyder has been so proud of his daughter Autumn and has showered her with the immeasurable fatherly love she deserves. Meanwhile, Zach is one of the top-notch directors and film producer in the American entertainment industry. The star has been widely recognized for his works on high profile movies including Man of Steel; 300: Rise of the Empire, Sucker Punch, and Justice League. Just like Zack, his wife Deborah Snyder is also a film director and producer. The amazing couple founded their own film production company called Cruel and Unusual Films.
Why Did She Commit Suicide?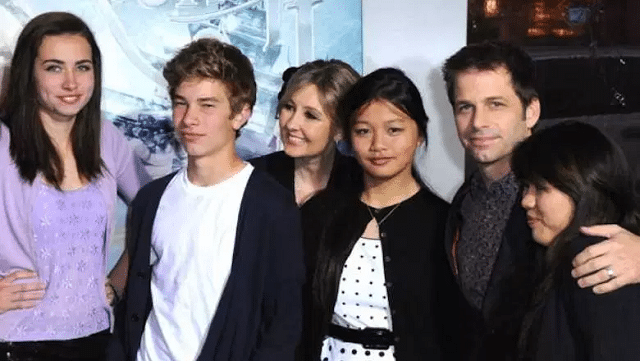 In March 2017, it was reported that Autumn Snyder has committed suicide. The news saw the light of the day when Zack Snyder was wrapping up the last phase of the Justice League. The death of Autumn Snyder left Zack and his family devastated as they never saw it coming. The news, however, made the talented producer relieve himself of his duties in the movie while he retires to be with his family at that time of grief. While he was leaving, Zack transferred his duties to his assistant Joss Whedon.
Zack also earned a great respect from his fans as well as DC Universe following his dedication to his work on the set of Justice League having lost his daughter three months earlier. Meanwhile, the brilliant director has since been with his family. Although Zack's movies have been classified as controversial as it has not recorded high critic scores; nevertheless, he received tons of condolence messages from his numerous fans who took to Twitter to sympathize with his family at their time of great loss.
Furthermore, the cause of Autumn's death has been kept private; her family has decided to withhold such information and also wants everyone to respect their decision. Meanwhile, Autumn Snyder may have died but her legacy lives on. She will be remembered for her book and her brilliant act of philanthropy.