Christianity has faced much scrutiny over the years but one issue that has refused to go away is its relationship with wealth and prosperity. Many cannot simply comprehend while the preachers of the gospel, that de-emphasizes earthly possessions in favor of heavenly goals, have fortunes that rival that of ace business magnates and rock stars. With same, they are able to equally live like the aforementioned stars with flashy cars, designer garbs, and even private jets.
This, in the view of many, is the highest level of hypocrisy. Some have, however, defended these men of God, arguing that their wealth is used for the propagation of the gospel. Whichever side of the divide that you are on, one thing that is certain is that this is an argument that won't go away anytime soon. As it rages on, let us take a look at some of the richest pastors that the African continent boasts of.
The 10 Richest Pastors in Africa and Their Net Worth
10. Matthew Ashimolowo
Net Worth – $20 million
Nationality – Nigeria
Organization – Kingsway International Christian Center (KICC)
Spouse – Yemisi Ashimolowo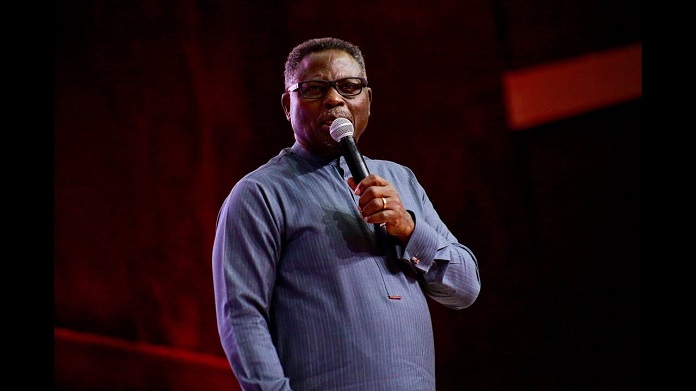 Bringing up the rear on the list of the 10 richest pastors in Africa is Matthew Ashimolowo. Originally from Nigeria, Ashimolowo has been able to spread his tentacles to the United Kingdom where he now heads up a 12,000-strong megachurch. He earns about £100,000 as his annual salary. Other sources of income include sales of Christian literature and documentaries from the stables of his eponymous media company. All these have enabled him to build up an impressive net worth and he is not shy to spend it.
The KICC pastor reportedly has a private jet as well as a fleet of cars that includes a Porsche Cayenne, Range Rover Vogue Sport, Rolls Royce, and a Hummer Jeep. Pastor Matthew has along the line faced allegations of financial irregularities. An official investigation into his church's charity found that he approved payments to himself and his wife totaling £384,000. He is also alleged to have used the charity's funds for free accommodation for himself and his family; an £80,000 car; as well as a timeshare apartment of £13,000.
Did You Know?
Ashimolowo grew up as a Muslim and converted to Christianity at the age of 20.
9. T. B. Joshua
Net Worth – $25 million
Nationality – Nigeria
Organization – Synagogue Church of All Nations
Spouse – Evelyn Joshua
Full name, Temitope Balogun, Joshua heads up the Synagogue Church of All Nations which he founded. The church remains quite popular today and attracts several hundreds of worshippers from various parts of the African continent. Going by official estimates, around 15,000 worshippers make it physically to the church's Sunday service with millions more joining in from various parts of the world through their popular TV station known as Emmanuel TV. Joshua's ministry has not been without controversy though.
Many, including fellow men of God, have cast doubts on the numerous healings and deliverances that take place in his ministry. One cannot also forget some failed prophecies, including his vision that a woman will win the 2016 U.S. presidential election. Despite these controversies, his ministry continues to grow hence his impressive net worth. It is even possible that his net worth is much more than the estimated $25 million. It was alleged that the prophet purchased a Gulfstream G550 private jet worth $60 million in 2015 but he denied the same, saying he only charters.
Did You Know?
T.B. Joshua reportedly spent 15 months in his mother's womb before he was eventually born on the 12th of June 1963.
8. Ray McCauley
Net worth – $28 million
Nationality – South Africa
Organization – Rhema Bible Church
Spouse – Zelda Ireland
From a room in his parents' home, McCauley has been able to grow his Rhema Bible Church into the single largest church congregation in southern Africa with about 45,000 members as well as a world-class auditorium. The pastor is now renowned the world over and has spoken at several church events globally. He also has several books and popular TV programs to his name. McCauley has not been able to escape controversy though. He has faced scrutiny for intervening in South Africa's political affairs; defending former president Jacob Zuma and his ANC party on several occasions.
Another thing that has thrown the spotlight on the pastor is his lifestyle. His detractors claim that he lives like a millionaire with lavish houses and cars at his beck and call. He has denied this though, maintaining that his salary is akin to that of the CEO of a medium-sized company, in other words not all that much. He has also revealed that his salary is determined by a church committee and that all other financial details of Rhema Church are disclosed in an annual report.
Did You Know?
Pastor Ray was a bodybuilder and a nightclub bouncer at some point. He notably won the 73/74 Mr. South Africa bodybuilding title.
7. Chris Oyakhilome
Net Worth – $50 million
Nationality – Nigerian
Organization – Love World Incorporated aka Christ Embassy
Spouse – Anita Oyakhilome (divorced)
The always-impeccably turned out Chris Oyakhilome has utilized income from his church to support various charity initiatives through his eponymous foundation. He is also said to have floated an airline, a restaurant chain, and a TV station back in the day but it is hard to figure out whether these are still viable concerns today or have gone under. Whichever it is, it has not had an adverse effect on the charismatic man of God as he continues to live a lavish life with about 30 cars as well as some private jets. He is also known to throw flamboyant parties to celebrate important anniversaries in his life. Watchers have pointed out that these ceremonies have gone low-key over the years following his publicized divorce from his wife, Anita. Anita had accused him of multiple affairs with some female members of the church and it culminated in divorce in 2016.
Did You Know?
Pastor Chris holds honorary doctorate degrees from Benson Idahosa University and Ambrose Ali University, both in Nigeria.
6. Uebert Angel
Net Worth – $60 million
Nationality – Zimbabwe and Great Britain
Organization – Good News Church (formerly Spirit Embassy)
Spouse – Beverly Angel
Take some time OUT to pray for PROPHET ANGEL & FAMILY . Love you all! pic.twitter.com/fZleIEOisz

— Uebert Angel (@UebertAngel) September 3, 2020
Charismatic evangelical preacher and business magnate; these are the two facets that have contributed to making Uebert Angel one of the richest pastors on the African continent. With regards to the latter, Angel is the founder and senior pastor of the Good News Church. The church has 70 branches spread out over Europe, the United States, and Africa. They also have their Miracle TV and Good News TV through which they spread the gospel. As a businessman, Angel is the founder and president of the Billion Group. The group is the parent company of several organizations, including the Sam Barkley Construction Company, a real estate company that has about 200 properties on its portfolio.
They also operate the Millionaire Academy which is an online entrepreneur and business success training program. With the monies he has made as a pastor and businessman, Angel lives the good life. He is always turned out in impeccably-designed suits. He also has several exotic cars, including a Black Badge Rolls Royce, Mercedes Coupe, SL 500 Mercedes Benz, and Audi Q7. Angel and his beloved family also live in a $4 million U.K. home which sits on 14 acres of land and encompasses three lakes.
Did You Know?
In 2020, Angel and his wife paid the fees of 797 primary school children in Zimbabwe.
5. E. A. Adeboye
Net Worth – $65 million
Nationality – Nigerian
Organization – Redeemed Christian Church of God
Spouse – Foluke Adeboye
The RCCG general overseer may not be as flashy or charismatic as other pastors on this list but he is certainly one of the most well-known and influential pastors in Africa. He is also one of the richest with a net worth of $65 million. Amongst Adeboye's significant earthly possessions are a couple of private jets which are ostensibly for ministry work. He also has some exotic cars at his beck and call, including a Rolls Royce Phantom, a Landrover, and a Mercedes Benz Gelandewagen.
Adeboye is not one to show off but maintains a low-key profile. He has, however, found himself being dragged into the spotlight as a result of his views on marriage and gender roles. The pastor has been known to admonish men not to marry women who cannot cook or do chores. He has also alluded to the fact that his wife drops whatever she has on her plate for the day for his own plans. Such views have sparked debates on sexism on Twitter but some activists have refused to take Adeboye on, stating that he is just re-enforcing his Christian beliefs.
Did You Know?
Adeboye is a trained mathematician and formerly a professor of mathematics.
4. Bishop Ayo Oritsejafor
Net Worth – $120 million
Nationality – Nigeria
Organization – Word of Life Bible Church
Spouse – Helen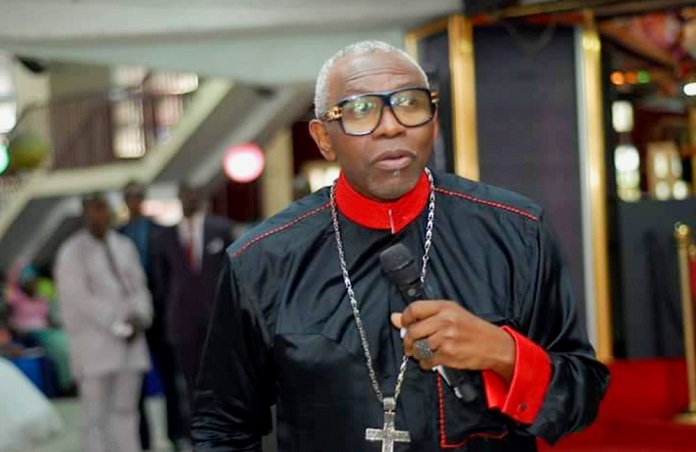 The former president of the Christian Association of Nigeria has come under scrutiny for his lifestyle and methodology. Back in 2012, he was forced to defend himself after a group of his church members got together and purchased a private jet for him to commemorate his 40th pastoral anniversary. Many saw it as another example of men of God reaping off their flock but the bishop saw it otherwise. According to him, the private jet was a necessity that would help him out in his travels across the world to preach the gospel.
This was because it had gotten quite inconvenient chartering private jets and spending lots of time in layovers. Fast-forward to 2019, Bishop Ayo came under fire after a video of him circulated on social media. In the video, he could be heard asking congregants to pay $5000 for a mantle and telling them that they would not miss out on God if they were to do so. Such assertion did not go down well with many members of the public as they felt that he was portraying God as a money-hungry being or a beggar.
Did You Know?
Bishop Ayo Oritsejafor is the first Pentecostal pastor to head the Christian Association of Nigeria.
3. Shepherd Bushiri
Net Worth – $150 million
Nationality – Malawi
Organization – Enlightened Christian Gathering
Spouse – Mary Bushiri
Bushiri is not just one of the richest pastors on the African continent but also one of the most controversial. In fact, his life and ministry work would make a good script for a blockbuster movie. Originally from a poor Malawian family, Bushiri reportedly had an encounter with a spiritual force at the age of 10. He subsequently went into ministry work and soon founded one of the most popular churches in South Africa. He also owns an investment company with interests in mining, real estate, and airlines.
Bushiri has faced allegations of multiple extramarital affairs. Some have also doubted the veracity of his miracles which include healing HIV/AIDS, walking on air, and even raising the dead. As recently as November 2020, Bushiri and his wife were arrested and charged with money laundering and fraud in South Africa. They, however, skipped bail and fled the country; some say through the help of smugglers while others say through the Malawian presidential jet. Also in that same 2020, two women came forward to accuse the popular pastor of rape. No charges have materialized out of their reports yet.
Did You Know?
In February 2020, a former Zimbabwean minister named Terence Mukupe accused Bushiri of sleeping with and impregnating his wife, Rachel.
2. David Oyedepo
Net worth – $150 million
Nationality – Nigerian
Organization – Living Faith Church Worldwide
Spouse – Faith Abiola
Oyedepo's Winners Chapel can be found all over the 36 states of the Nigerian federation. Beyond there, they also have branches in several cities in Africa, United States, and the United Kingdom. With the revenue generated from the church as well as business activities, Winners Chapel has embarked on unprecedented projects, including the establishment of two universities; Covenant and Landmark Universities. They also have the Kingdom Heritage Schools for primary and secondary students and have a plan for a third university known as Crown University.
Oyedepo's church also boasts of the largest church auditorium in the world known as the Faith Tabernacle. The auditorium has a capacity of 50,000 persons. It is housed with the larger Cannanland which also features several schools, a bottled water processing plant, a petrol station, several banks, shopping stores, restaurants, and residential houses for employees. Famous for his white suits and red ties, Oyedepo has about four private jets as well as a slew of exotic cars. This has made many call him out for not being more charitable during the covid-19 pandemic. He has, however, answered the critics by maintaining that his church has always helped out people even when they had nothing and were just starting out.
Did You Know?
Oyedepo comes from a mixed religion family. His father is a Muslim while his mother is a member of the Cherubim and Seraphim Movement.
1. Alph Lukau
Net Worth – $1 billion
Nationality – South African
Organization – Alleluia Ministries International
Spouse – Celeste Lukau
Even if you have not previously heard of Alph Lukau before, then his viral miracle of 2019 would alert you to his existence. In a video initially circulated by his church, Lukau could be heard ordering a man in a coffin to rise up. The man eventually does so and the church concludes that their pastor had raised a man from the dead. As can be expected, the video sparked a huge discussion on social media with many South Africans mocking it with the #Resurrection Challenge.
Some funeral homes also stated that they were misled by Lukau's church and would sue while the South Africa Commission for the Protection of the Rights of Cultural, Religious, and Linguistic Communities stated that they would investigate the miracle. Such stance prompted Lukau and his church to backtrack from their claims. They instead stated that he had only completed a miracle that God had started. The hullabaloo over the whole affair has died down and Lukau continues to thrive. Africa's richest pastor has been pictured with a host of exotic cars, power bikes, and even a private jet. He has denied ownership of some of these items though, stating that they belong to members and not him.
Did You Know?
Lukau has authored several books, including 2019's The Rise of the Prophetic Voice.
Recap of the Ten Richest Pastors in Africa and Their Net Worth
1. Alph Lukau – $1 billion
2. David Oyedepo – $150 million
3. Shepherd Bushiri – $150 million
4. Bishop Ayo Oritsejafor – $120 million
5. Pastor E. A. Adeboye – $65 million
6. Uebert Angel – $60 million
7. Chris Oyakhilome – $50 million
8. Ray McCauley – $28 million
9. T.B. Joshua – $25 million
10. Pastor Matthew Ashimolowo – $20 million.