More than just discussing Tom Cruise and Nicole Kidman net worth, this piece covers everything that is worth knowing about their relationship. Let's get cracking…
It has been almost two decades since Tom Cruise and Nicole Kidman stopped being an item, so it's easy to forget they were once the biggest and most powerful couple in Tinseltown. The pair were two of the brightest young talents in the entertainment industry, and as romantic partners, they made the media, as well as fans, drool at the sight of them together. Their union seemed like it was set to last forever, but it surprisingly imploded after a ten-year marriage.
When they first met while shooting Days of Thunder in 1990, Kidman was only 22 while Cruise was 28, but they became madly enraptured with each other. Less than a year after they began dating, the lovestruck stars exchanged vows, settling down as husband and wife. Very early on in the marriage, Kidman suffered a miscarriage that greatly affected the couple, but they were able to heal and move past that with time. In 1992, they welcomed their first child into the family, an adopted daughter named Bella. Two years later, they adopted their son Connor.
Everything appeared to be going well for Kidman and Cruise. Their careers were blossoming and their relationship was amazing. For them, being married was like living in a perfectly preserved bubble. They were famous, powerful, and incredibly wealthy, and all that brought them closer together because they could really relate to what the other person was going through at any point in time.
Tom Cruise and Nicole Kidman's Net Worth
The Mission Impossible star is one of the biggest celebrities in the world. His influence and talent as an actor cannot be overstated. From the moment he stepped into Hollywood, it was obvious that he was destined to be the star he is today. His cocky smile and charming personality have helped him climb to the top of Hollywood's A-list ladder.
He has many successful movies to his name, most notable among them are Cocktail, Top Gun, The Color of Money, Jack Reacher, Edge of Tomorrow, Interview with the Vampire, Knight and Day, The Last Samurai, and Rain Man. Cruise has earned several honors for his performances including three Golden Globe Awards and three Oscar nominations.
Cruise is one of the highest-paid actors in the industry because any movie he appears in is guaranteed to make serious bank. Today, he is best known for his role as Ethan Hunt in the Mission Impossible franchise. The series has grossed over $2 billion worldwide, making it the 17th highest-grossing film series in entertainment history. The American actor and producer has accumulated massive wealth from his career over the years. He has spent nearly four decades in the industry, during which he has picked up dozens of movie credits that have contributed to the impressive net worth he enjoys today. Tom Cruise is estimated to have a net value of $570 million as of 2019 and he has no intention of slowing down his career in the years to come.
How Nicole Kidman Made Her Wealth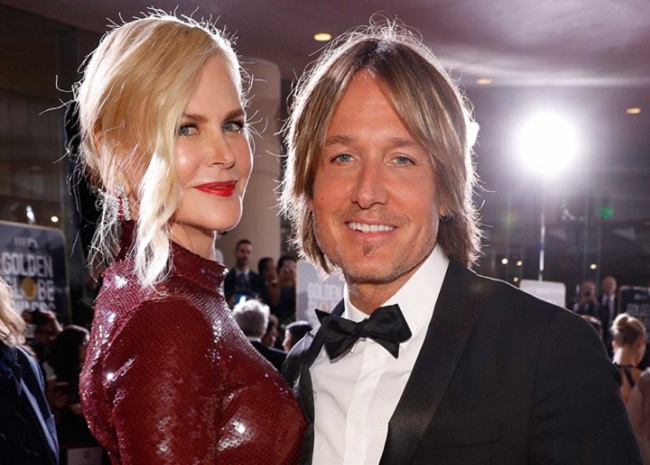 Kidman is a truly talented actress and movie producer. She began her career in the Australian film industry where she won several awards including Australian Film Institute Award for Best Actress in a Miniseries for her performance in Vietnam and Best Supporting Actress for her role in Emerald City. She made the switch to Hollywood with appearance in the 1989 film Dead Calm, which set her career on fire. The movie was an enormous success and Kidman's acting picked up a Best Actress statue at the Saturn Awards.
Her other notable movie appearances include To Die For, Batman Forever, Moulin Rouge, Rabbit Hole, Billy Bathgate, Eyes Wide Shut, Far and Away, The Others, The Portrait of a Lady, and The Hours which won her an Oscar for Best Actress. Kidman would later become the highest-paid actress in the industry. Her fame was so great that she got paid $12 million to star in a commercial for three minutes.
Aside from acting, Nicole Kidman is a singer with multiple released projects to her name. Some of her songs include Come What May, Sparkling Diamonds, One Day I'll Fly Away, Kiss, Something Stupid, Unusual Way, and Something Stupid. Several of her tracks have reached the number one spot on music charts at home and abroad.
Nicole Kidman is also a producer of the production company, Blossom Films. She produces and stars in the award-winning HBO show, Big Little Lies. Some of her more recent movie features include roles in Aquaman, Paddington, Boy Erased, The Interpreter, Happy Feet, and The Beguiled. While she is no longer the highest-paid actress in the industry, Kidman still pulls in hefty cheques for her appearances which have helped boost her financial standing.
At the moment, the A-list performer has an estimated net worth of 140 million and this figure is expected to increase as she reaches even newer heights in her distinguished career.
See Also: Robin Wright vs Sean Penn: Which Celebrity Ex Makes More Money Today
Which Celebrity Ex Makes More Money?
Going by their net worth as well as their earnings over the last couple of years, it's obvious that Tom Cruise is the ex to go with. The Top Gun actor makes a lot more money than his former wife, Nicole Kidman.
They are both phenomenal performers with a lot of stake in the industry. Together or apart, Kidman and Cruise have found tremendous success in their respective careers. In fact, it seems that their divorce might have helped the actress escape the shadow of her action star ex-husband, helping her score achievements that are entirely her own and cannot in anyway be attributed to him.
Although the earning gap between the two is quite wide, they will not be retiring anytime soon so Kidman still has a good chance of closing the gap and making more money than Cruise in future. At the moment, they are both doing their thing, carrying on with their lives, and putting the final touches on a legacy that will last for long after they are both gone. It would be exciting to see where the next few years take them and the wonderfully entertaining movies they will bless us with in the future.
Why Did Their Marriage Fall Apart?
It came as a huge shock to everyone when they announced that they were getting divorced in 2001, citing irreconcilable differences as the reason for their split. Although Kidman has stated in several interviews that a lot of factors were responsible for the strain in their marriage such as age, work, responsibilities, and the pressure of fame, it is widely believed that Scientology was the major factor that contributed to the collapse of their relationship.
Tom Cruise is a strong adherent of the faith of Scientology. He is perhaps the religion's most famous advocate. Kidman confessed that she never really felt comfortable whenever she was around Scientologists or even out in public with her ex-husband because it felt like they were constantly being watched. Rumors began going around that the actress had derided and dismissed the church, which of course didn't sit well with its leaders, especially Cruise. However, neither party has confirmed if there is any truth to these rumors.
Kidman has been known to avoid talking about Scientology in public, claiming that she respects those who choose to practice it. Her reluctance to discuss the religion is understandable considering how unfriendly Scientologists are against people who condemn their faith.
It turns out Nicole Kidman had no idea Cruise was going to leave her until he did. He never informed her of his troubles with the marriage or even tried to work things out by seeking counseling. He just announced his plans to divorce her out of the blues and less than 24 hours later, his publicists leaked the information to the media claiming it was an amicable separation consented to by both parties.
Following the divorce, Cruise got custody of their two children, Bella and Connor, who are also staunch Scientologists. The end of the marriage left Kidman completely devastated. She had no idea how to begin picking up the pieces of her heart and life in order to move on. She tried to pour herself into her work and while this worked wonders for her career, she was still terribly lonely and unsure if she would ever be able to heal or find love again.
It took a while, but Kidman was able to get back on her feet and forge ahead. Both her and Cruise have avoided badmouthing each other in the press. They don't talk about their marriage, and not once have either of them made an uncharitable comment about the other. The actress is now happily married again to the singer Keith Urban, with whom she has two biological daughters; their names are Sunday Rose and Faith Margaret. On the other hand, Cruise has remarried, divorced, and dated a lot of women since their divorce.
The exes still love and respect each other even after all that has happened between them. They still look fondly upon the years they spent together and try to honor it as best as they can. Now, let's discuss Tom Cruise and Nicole Kidman's net worth; while exploring how they made their wealth.