Tom Brady Net Worth is $180 Million
Tom Brady is an American football quarterback who plays for NFL's New England Patriots.
Tom Brady Net Worth: The Foundation
Brady comes from a family of sports fanatics. He was a huge fan of the 49ers. Tom began to play football in high school and continued in college. His professional career began when he was chosen as the 199th pick in the 2000 draft by the New England Patriots in the sixth round. Thomas Edward Patrick Brady Jr. was taught to be resilient by his father, Tom Senior. Senior introduced him to golf at age 3. Before Tommy became a pro NFL player, he had been drafted as a major league Baseball Catcher by the Montreal Expos.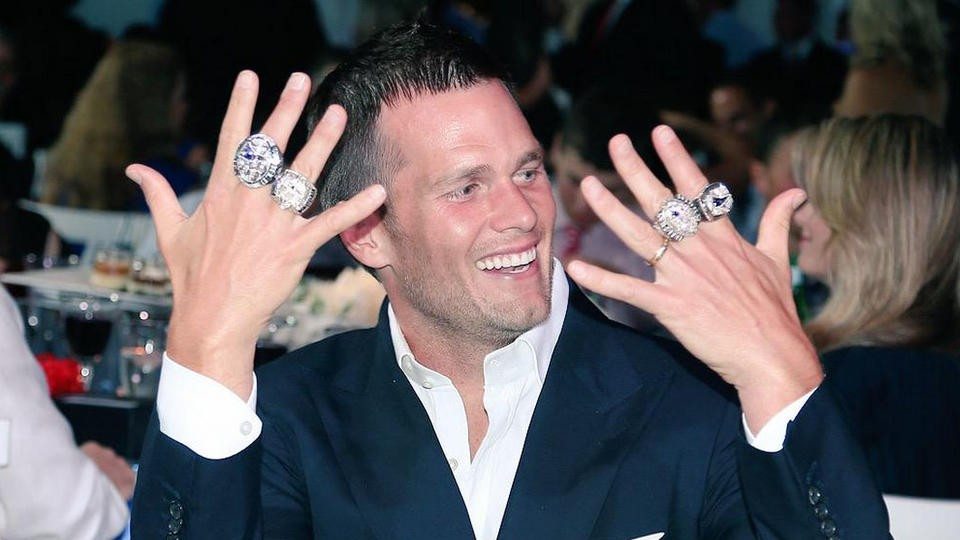 Tom Brady Net Worth: NFL Salary/Winnings
Most of Brady's net worth stems from his endeavors on the pitch. As of 2016, his annual salary as New England Patriots' quarterback is $36.1 million. Following the Super Bowl LI in 2017, he has won 5 Super Bowl titles all with the NEP. He has been named Super Bowl MVP four times. The first time he was only 24. In 2010, he signed a 4-year contract extension worth $72 million, making him the highest-paid player in the NFL.
Brady plans to play into his 40s. While his three-year deal inked in 2015 was still active, Brady in 2016 signed a two-year contract extension that will keep him at the side till 2019. The new deal cuts his 2016 base salary from $9 million to $1 million, a strategy he employed to save him from losing the bulk of his earnings to the four-match suspension stemming from the deflate gate scandal. However, the deal came with a $28 million bonus. At the end of the 2016 season, Brady ended up losing just $235,294 to his suspension, seeing his earnings rise to $20.8 million. As of 2017, Brady ranks second in NFL career earnings among active players with $196.2 million.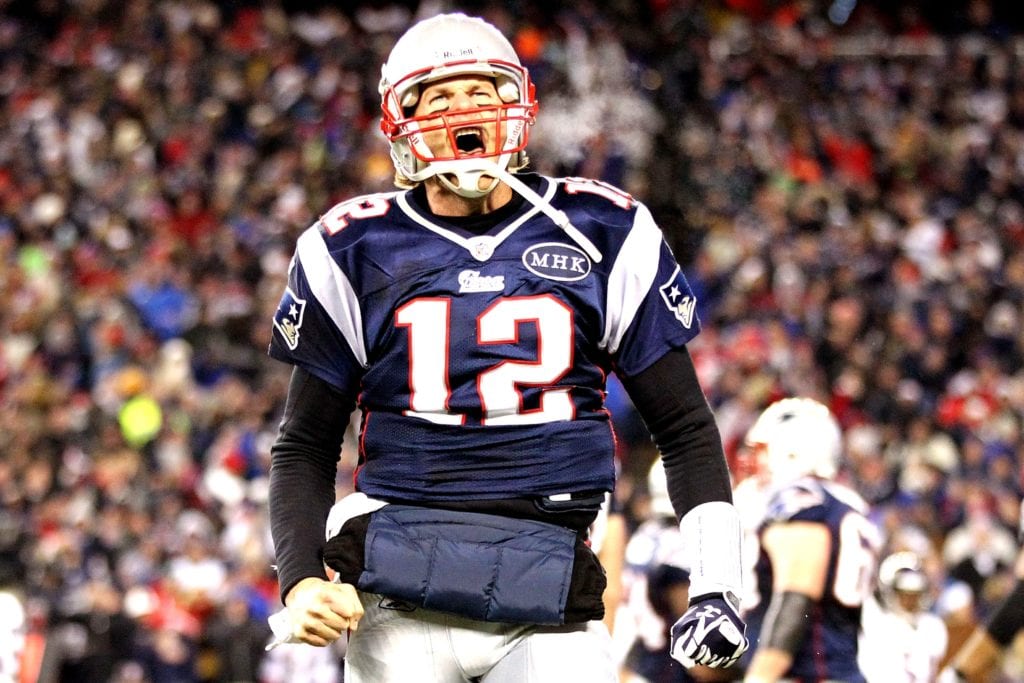 Tom Brady Net Worth: Endorsements
Brady's pitch accomplishments make him a highly sought after endorsement candidate. He makes about $8 million annually from numerous sponsors including Under Armor, Glaceau Smartwater, Uggs, and Movado. He has appeared in commercials for Simmons Bedding Company. He launched his one line of vegan snacks in 2016.
In 2016, Forbes estimated his earnings at $44 million, making him the 15th–highest paid athlete in the world.
See Also: The Net Worth of NFL Team Owners
Tom Brady Net Worth: Houses
Like every other average celebrity, one of the ways Brady spends his millions is by building his own mansions from scratch. In 2009, around the time he was dating supermodel Gisele Bundchen, Brady bought a 4-acre piece in Brentwood California and began building on it. Three years later in 2012, he had completed the building of a massive 14,317-square-foot eco-mansion.
The mansion includes 6 bedrooms, a fully-equipped gym with custom-made wrought-iron monkey bars, an outdoor kitchen, an infinity pool complete with cabana and a pond on site complete with waterfall. However, in 2014 after living in the house for barely 2 years, he sold it to record producer Dr. Dre for $40 million.
Brady then had another house custom-built for him on a 5.2-acre land he bought for $4.5 million in Boston. The house located near the very exclusive Brookline Country club measures over 14,000 square feet and includes 5 bedrooms with a master suite with his and hers closet, 4 bathrooms, gym, library with a balcony, a motor court, wine cellar, kitchen with pantry, and sun room.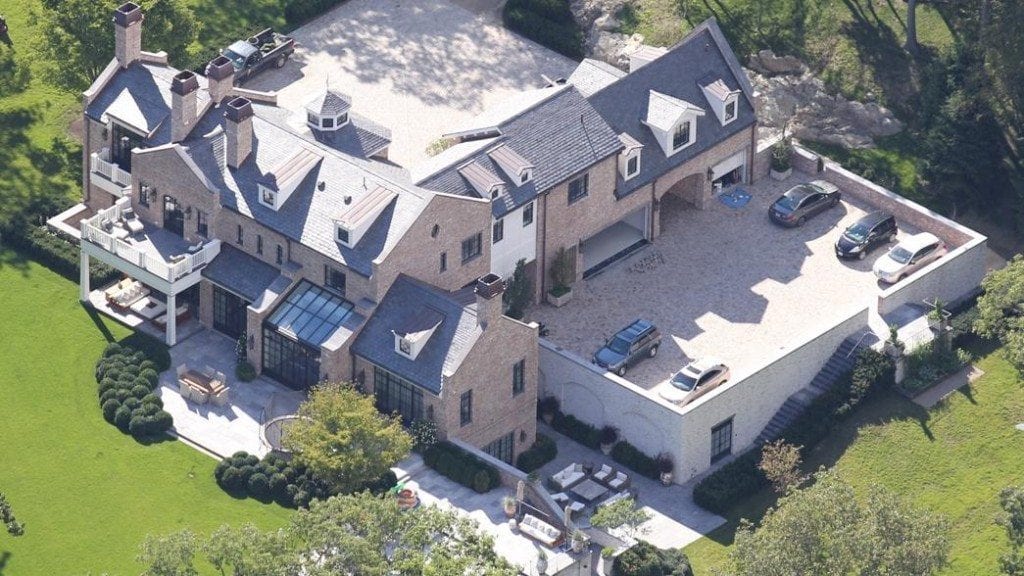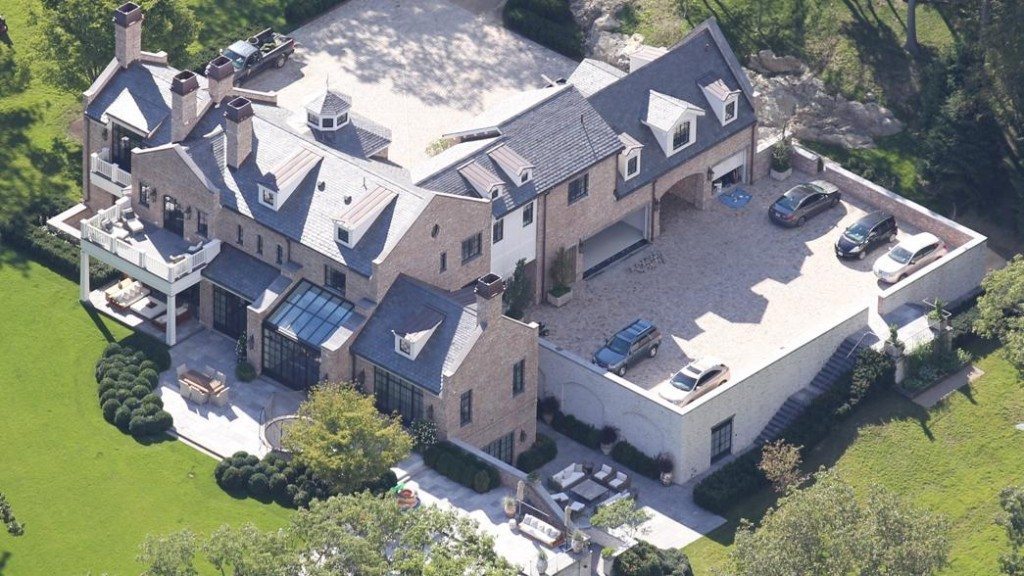 The Boston mansion is valued at $40 million. Brady also owns a sprawling co-op in Manhattan, New York.
In addition to spending on himself, Brady helps to make the world a better place. He supports a number of charities, for instance, Best Buddies International, Boys &Girls Club America, Entertainment Industry Foundation, and KaBOOM!
Tom Brady And Gisele Bundchen Net Worth
Brady has been married to Brazilian supermodel Gisele Bundchen since February 26, 2009. The couple shares two children: a son born in 2009, and a daughter born in 2012. Gisele is far from an average supermodel. As a matter of fact, she has been the world's highest-paid model for over 9 years, out-earning her counterparts by a mammoth margin. Her net worth is estimated at over $360 million, bring the couple's combined net worth to over half a billion dollars. Unlike most celebrity power couples that split at the slightest issue, Tom and Gisele have managed to stay strong over the years.
See Also: Peyton Manning Net Worth