Gisele Bundchen is a Brazilian supermodel born on 20 July 1980 in Três de Maio, Rio Grande do Sul, Southern Brazil. Her net worth is estimated at $360 million.
Gisele Bundchen Net Worth: The Foundation
Interestingly, Gisele's career first choice was to become a professional volleyball player, however, those dreams changed when her mom insisted that she joined a modelling course and at 13 years old, she was discovered by Elite, a modelling agency. She was selected for several national contests including Elite Look of The Year and Elite Model Look where she came 2nd and 3rd place respectively.
Gisele became successful in a number of other contests and moved to New York at the age of 16 where she officially launched her modelling career at the 1996 New York fashion week. Gisele quickly rose to fame and attracted the attention of many high-end fashion brands. Today she is a force to reckon with having pioneered the famous "horse walk".
Gisele Bundchen Net Worth: Career Gigs & Earnings
Gisele has been hired by some of the world's biggest fashion brands including Versace, Louis Vuitton, Michael Kors, Victoria's Secret, Ralph Lauren, Dolce & Gabbana, and Christian Dior. Her non-apparel campaigns includes brands like Nivea, Volkswagen, Apple Inc, Ebel, Credicard and more.
Gisele has graced the cover of magazines for more than 600 times, 120 of those for Vogue, making her the Brazilian model with the highest Vogue appearances. Apart from Vogue, her other fashion appearances include Elle, W and Harpar Bazaar while non-fashion related magazine includes Esquire, Arena, Rolling Stones and GQ. Gisele has been featured in Newsweek, Times and Forbes magazines.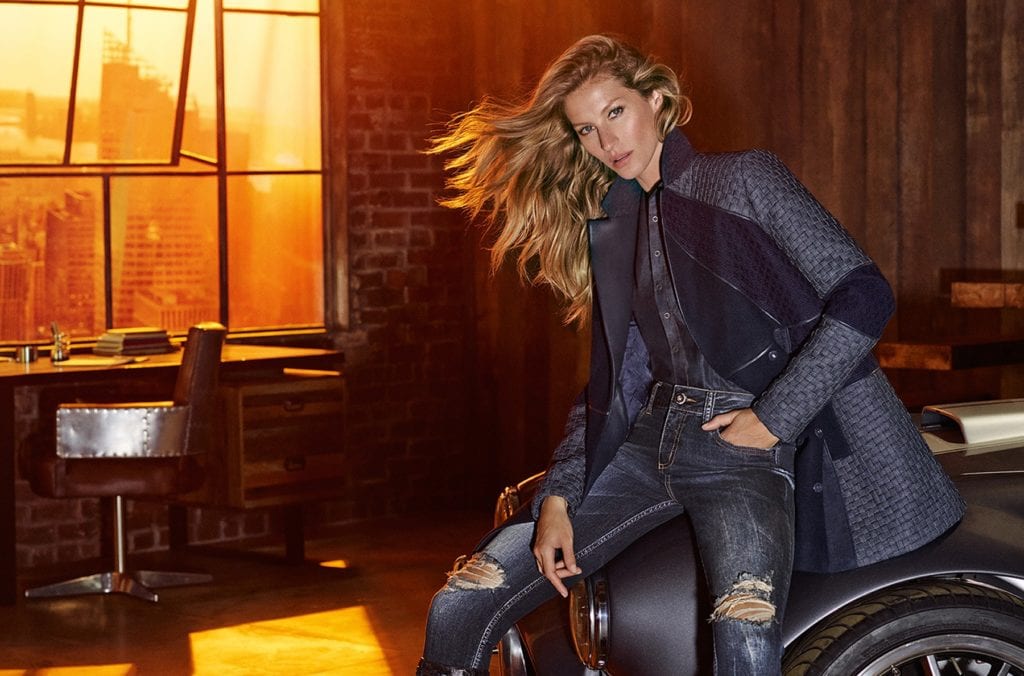 Since 2004, Gisele Bundchen has held the title for the highest-paid model in the world last year, she made a total of $44 million beating her counterparts with a mammoth gap. She reportedly makes about $130,000 per day from ad campaigns.
Gisele Bundchen Net Worth: As an Entrepreneur & Actress
Gisele isn't only banking from the poses she strikes for the cameras or walking the runways, she is equally a shrewd businesswoman. She has her own line of intimates called Gisele Bundchen Intimates and launched a line of sandals called Impanema under a Brazilian footwear company. In her home country she owns a hotel named Palladium Executive.
Gisele has appeared in a couple of movies including Taxi and Devil Wears Prada which brought her a paycheck of $1.8 million and $350,000 respectively. The former which was the most successful also received two Teen Choice Award Nominations.
See Also: 18 Highest-Paid Actresses In The World
Gisele retired from the runway last year, 2015 but continues to bank from lucrative contracts with Channel, Balenciaga, Emilio Pucci and more.
She is married to New England Patriots quarterback Tom Brady and together with their two kids, they are among the richest families in Hollywood with a combined net worth of $480 million. The couple built a $20 million eco-manse in Brentwood California and after living in it for some years, they sold it to rapper, producer Dr. Dre for $40 million. They currently live in a $40 million mansion in Brokline, Massachusetts. Both houses are considered among the most expensive celebrity houses.
Philanthropy
Gisele has been involved in a number of charitable activities, she donated proceeds from the sales of her book which was a commemoration of her 2 decade modeling career to charity. She helped raise money for Hurricane Katrina relief and St. Jude Children's Hospital Research. She supports causes and NGO's like I Am African, Zero Hunger, Red Cross, Save The Children and Doctors Without Boarders.