Tim Cook is an American business executive and industrial engineer who in 2011 replaced Steve Jobs as the CEO of Apple Inc. – the world's most valuable company and the most profitable business in America.
Timothy Donald Cook was born on November 1, 1960, in Mobile, Alabama. Unlike other wealthy tech guys who are famed for being college dropouts, Cook actually made it to the end of college and beyond. He earned a B.SC in industrial engineering from the Auburn University in 1982 and later, an MBA from Duke University's Fuqua School of Business in 1988.
Upon graduation, he landed a job at IBM where he rapidly rose up the ranks to helm the North American fulfilment. Following a successful 12 year stint, Cook, in 1994 was hired by Intelligent Electronics as the Chief Operating Officer of the computer reseller division. Three years later, he became the vice president of corporate materials at Compaq where he managed the product inventory for the next 6 months.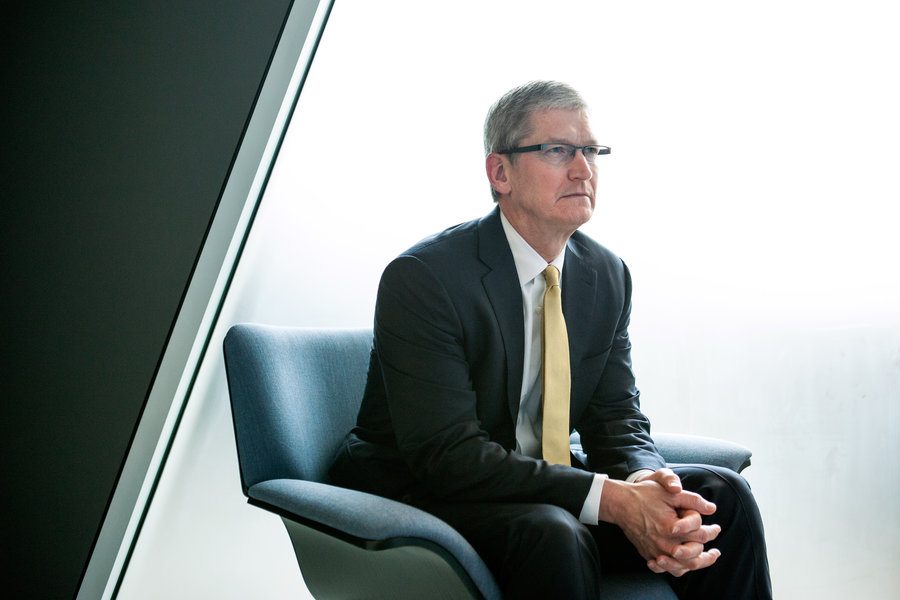 See Also: Steve Wozniak Biography – Spouse, Children, Wiki, House
His Apple Career
Cook in 1998 terminated his VP job at Compaq to accept Steve Jobs' offer to serve at Apple as the Senior Vice President for worldwide operations. Cook's decision was a bold one, to say the least as he had to overcome discouraging words from many who at the time speculated that Apple was on the verge of collapse as it recorded declining profits.
Fortunately, Cook proved to have the Midas touch on Apple. His contributions including leading the Macintosh division and developing reseller/supplier relationship strategies helped to restore Apple's glory. To achieve the later, Cook shut down warehouses and factories responsible for stocking and manufacturing Apple's product parts and instead contracted the job to other companies. By so doing, Apple was able to reduce stockpile inventory, reduce production cost, and eventually record profits.
By the end of the fiscal year 1998, Apple began to record huge profits, an extraordinary improvement for a company that had reported $1 million in losses in the previous fiscal year. Since then, Apple has been winning at varying degrees.
Cook's extraordinary contributions were rewarded in 2007 with a promotion to Chief Operating Officer and a $500,000 annual paycheck. At the peak of Jobs' ailment in 2011, Cook was appointed to replace him as the CEO and two months later in October 2011 Jobs passed. His new job came with a starting salary of $900,000 and 1 million restricted stock options valued at $378 million.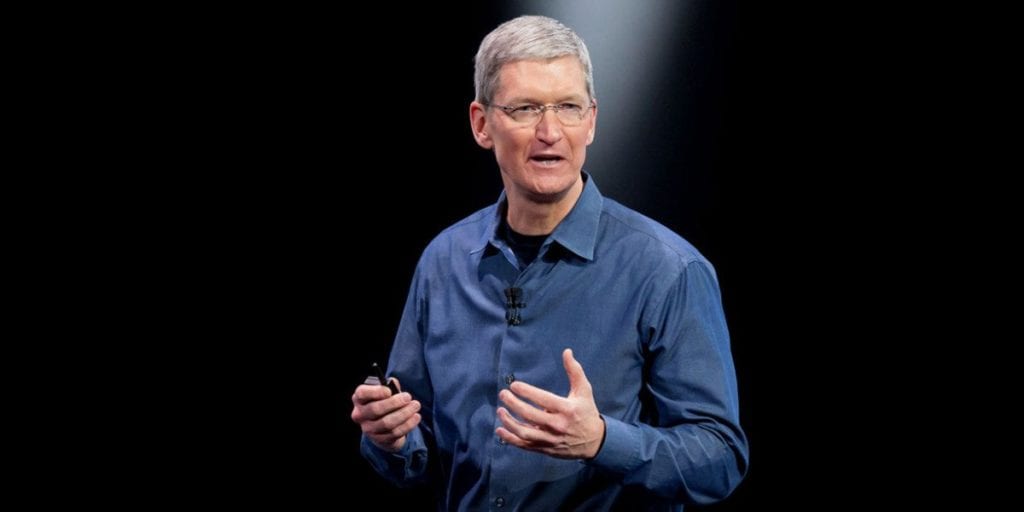 As CEO of Apple, Cook has outperformed expectations. Under his stewardship, Apple became the world's most valuable company in 2012, trading a share at $662. This has been hugely credited to the buzz that surrounded the launch of the new iPhone 5. The company has since used the strategy of product innovation to up its share price. Since then, Apple has launched the Apple Watch, Apple TV, and iPhone 6. However, the launch of its iPhone 7 without the headphone jack was met by mixed reviews.
Tim in 2014 lead the largest acquisition in Apple's history – the $3 billion purchase of Dr Dre's Beats Music and Beats Electronics. However, many labelled it as an "overpaid" acquisition.
Cook's career as CEO hasn't been without its fair share of woes. He has been rated poorly in the area of hiring. An example was when John Browett, who was hired as Senior VP of retail was fired just 6 months later. He made away with a 100,000 share stock grant valued at $60 million.
Secondly, shareholder returns have been poor starting from 2015. The share price decline was exacerbated by the EU's decision that Apple should pay $14.5 billion in back taxes to Ireland after it was discovered that the phone maker's operation in the country was benefiting from "sweetheart deals". Hopefully, Tim Cook can come up with another innovation that would shoot Apple's share price through the roof and in turn earn the billionaire status.
Tim Cook's Salary and Net Worth
For salary/bonus, Tim Cook earns 8 figures annually, although the figures fluctuate due to Apple's adherence to "pay-for-performance".
For instance, in 2015 he earned $10.3 million but in 2016 he received a 15% cut to $8.5 million because the company couldn't meet its annual sales target. However, those figures are a huge improvement from the $900,000 he first earned as Apple's CEO in 2011, meaning that Cook has an impressive track record.
Additionally, Apple's Proxy statement as of 2017 revealed that Cook has an average of 952,000 shares that vest every year. As most of his wealth comes from stock options, Cook's net worth/monetary value fluctuate with the vagaries of the stock market.
However, sometime in January 2017, Apple's share traded at $117 putting the value of his annual vested stock at $113 million. Also, Cook has over 3 million unvested shares that would be fully vested by 2021. Per Forbes, Cook has earned $500 million from stock, salary and perks between 2011 and 2016. Thus, we estimate his 2017 net worth between $400 and $600 million. And, should Apple's share price rise, Cook could well become a billionaire by 2021. However, the altruistic Cook revealed in 2015 that those earnings would be channeled towards charitable causes.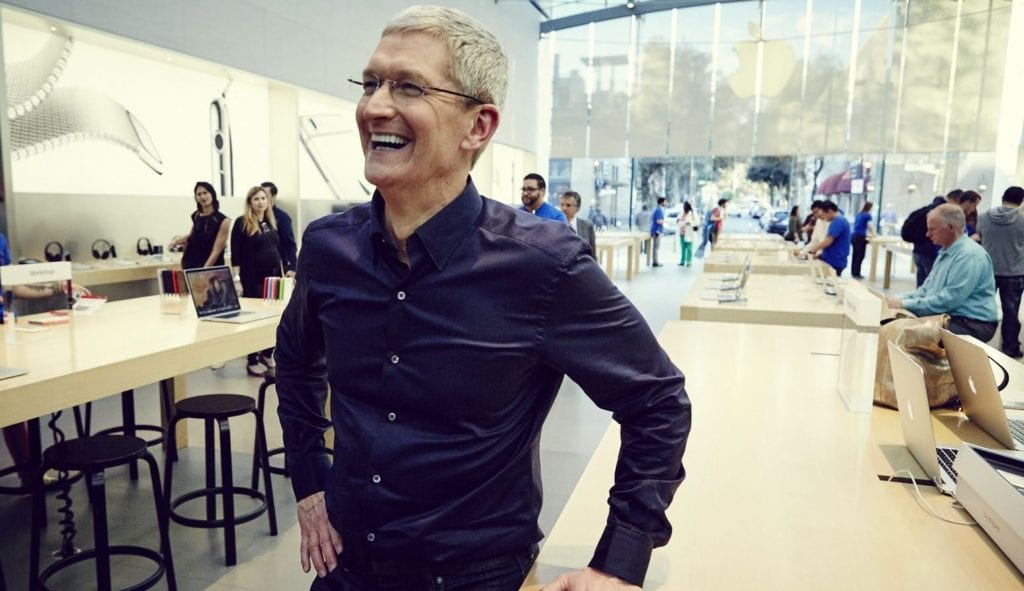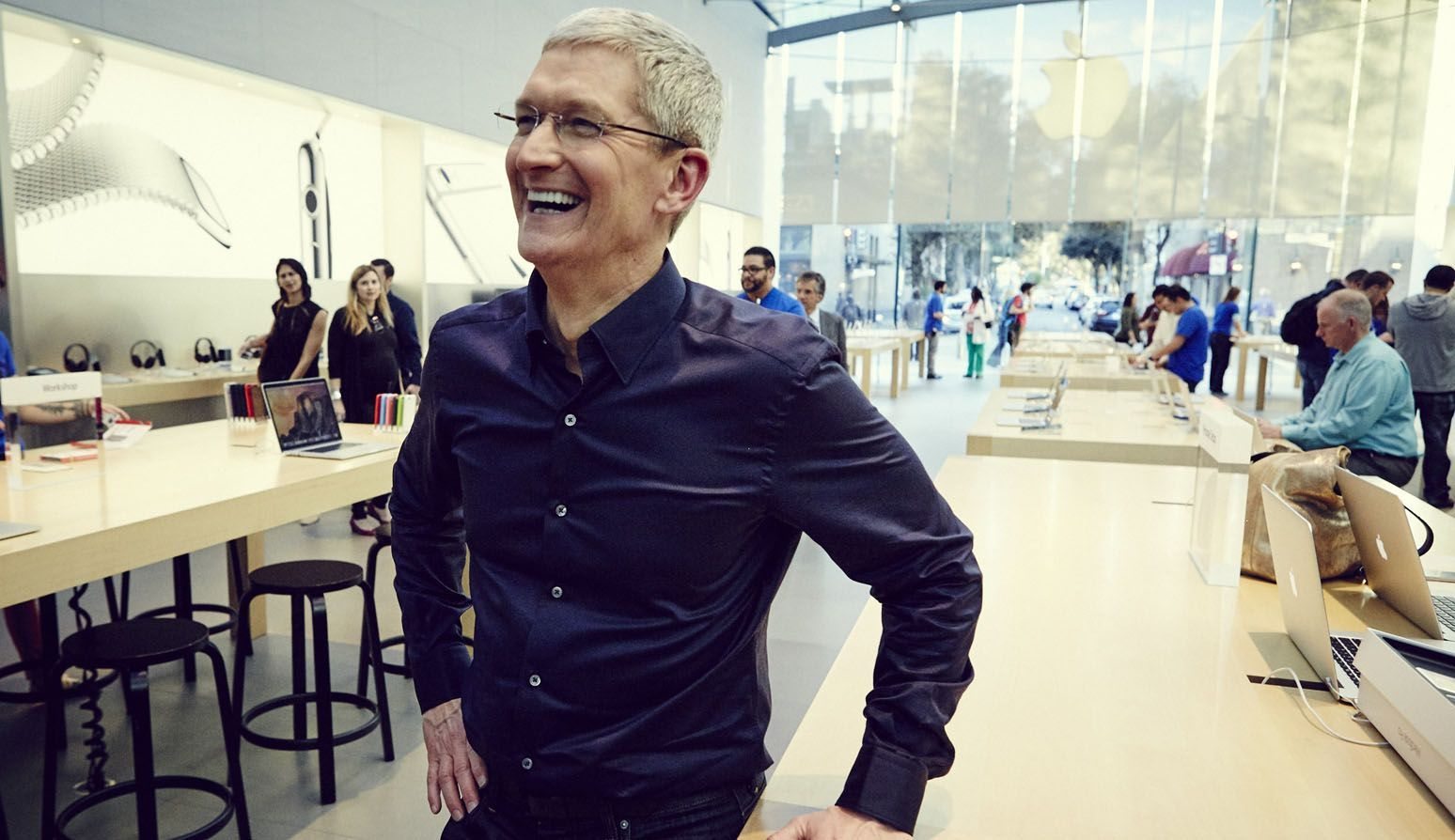 Is Tim Cook In A Gay Relationship: Does He Have A Boyfriend Or Husband?
Cook had for a long time kept issues about his personal life, especially his sexual orientation, very private. Even though he had been an avid supporter of the lesbian, gay, bisexual and transgender rights, the gender he finds sexually attractive wasn't known to the public until 2014. Before then, it was rumoured that the man is gay.
Although many of Cook's colleagues at Apple knew he was gay, on October 30, 2014, Cook, during a Tuesday The Late Show interview with Stephen Colbert, decided to go public about his sexuality. He plainly stated that he was proud to be gay and considers being gay among the greatest gifts of God to him.
The announcement made Mr. Cook the very first openly gay CEO of the Fortune 500 companies. Though it is now known that the Apple CEO is gay, information about him having a boyfriend or husband has never been mentioned.