If no one cared about who Pete Davidson was back when all he was known for was his appearances on Saturday Night Live, that changed when he began dating and subsequently got engaged to Ariana Grande. Since then, Pete Davidson's profile as a comedian has risen, along with it, his net worth.
Not only did his relationship with Ariana Grande thrust him into mainstream conversation, with millions of Americans wanting to learn more about the blonde-haired comedian who's engaged to the Florida-born mega music star, but it also made him the toast of established standup comedians and Hollywood producers, who wanted to take advantage of his growing popularity by throwing him in front of an audience.
We discuss how much this has impacted Pete Davidson's net worth below. Check it out.
Pete Davidson Net Worth
Before Pete Davidson got into a relationship with Ariana Grande, he was worth $2 million, according to several celebrity finance tracking websites, but since his relationship with the popular singer, Pete's finances saw changes, so much that his net worth now stands at $4 million.
When he was worth $2 million, the bulk of his earnings (more than $95%) came from his Saturday Night Live gig. Now, with increased movie and TV roles, along with standup comedy concerts, Pete Davidson's $4 million net worth has seen his primary gig take a reduce share while other income streams have grown into significant share.
The Staten Island native first performed on stage as a comedian at the age of 16, and his first on-screen appearance came in 2013 when he appeared in an MTV comedy series, Failosophy. He appeared in a few other TV shows, including his first TV special on Comedy Central, an appearance on Wild 'N Out, as well as a minor role in an episode of Brooklyn Nine-Nine.
Since he debuted as an actor in Brooklyn Nine-Nine in 2013, Pete Davidson has grown his net worth with appearances in more than 25 movies, TV shows, and music videos. While he played several minor roles in the early days of his career, he has featured in more prominent roles in films like The Jesus Rolls, The Dirt, Big Time Adolescence, and a couple of others.
Pete Davidson joined Saturday Night Live in 2014, as the first cast member of the sketch comedy show to be born in the 90s, and has been with the show ever since.
As a stand-up comedian, Pete Davidson has opened for big American comedy names like Jon Stewart and Dave Chappelle, and he has toured with John Mulaney. Although he is yet to headline any major comedy show of his own, his earnings in the standup comedy circuit have been on the rise since his relationship with Ariana Grande, grossing more than $34,917 per show.
How Pete Davidson Makes Money On SNL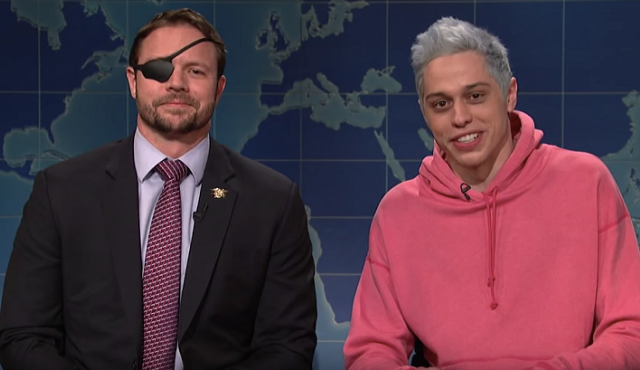 For all the expansion of Pete Davidson's sources of income outside of Saturday Night Live, the sketch comedy series continues to be the most significant contributor to his net worth.

He joined the show in 2014 at the age of 20 after he had impressed one of its cast members at the time, Bill Hader, while filming a minor role in the 2015 film, Trainwreck.

According to available information, the comedian makes up to $15,000 per episode of the show, and considering he averages between 20-21 episode appearances per season; Pete makes up to $315,000 per season.

So far, Pete Davidson has appeared in more than 106 episodes of Saturday Night Live, a figure that means he has earned more than $1.5 million since he joined the show. The highest-paid cast members on the show earn up to $30,000 per episode, and considering his public profile has increased since his relationship with Ariana Grande, Pete Davidson's contract on the show may have been revised and he would have earned a lot more than $1.5 million from the show, resulting in his increased net worth of $4 million post-Ariana.

See Also: Dane Cook's Net Worth and How the American Comedian Makes Money

It would certainly explain how he was able to drop $100,000 on an engagement ring for Ariana and how he was able to team up with his mother to buy a $4.5 million house in Staten Island, especially when you consider that his mother is a school nurse at Xaverian High School where Pete graduated from in 2011.

Fact Check: We strive for accuracy and fairness. If you see something that needs updating,