There are many ways to become popular in this day and age. A few people have achieved fame by being good at what they do while others have become celebrities just because they are related to other well-known individuals. In the case of Nicole LZ, however, both are true. As much as she is admired for being a social media star who has built a generous following on YouTube, she is also famous for her relationship and marriage to social media personality and BMX rider Adam LZ.
How Adam LZ Helped Nicole Become Popular
Even though it is as Nicole LZ that she has come to be known, the social media star was born as Nicole Frye on November 10, 1994, in Orlando, Florida. She is the only daughter to her parents who also have three sons.
While growing up, Nicole learned how to skateboard from her brothers who were very much into the sport. She later received her education from the University of Central Florida from where she graduated in 2016 with an Elementary Education degree. Her journey to becoming a social media star began after she met the man who would later become her husband.
As already stated, Adam LZ, whose real name is Adam Lizotte-Zeisler, is a YouTuber. He was born in 1995 and was brought up in Woodbury, Connecticut. Like any typical boy child, his interest was in BMX bikes and video games. More so, he had always wanted to be an entrepreneur and a creator. Bringing together all these, he started making YouTube videos in 2010. At first, his contents were all about BMX bikes, but gradually, he later included what had also been his passion for a very long time, cars.
Adam helped Nicole set up her self-titled YouTube channel in 2013 which has since come to amass over 124,000 subscribers even though she does not frequently upload videos on it. Her success has a lot to do with Adam whose channel has more than 2.7 million subscribers.
After their relationship ended, all her projects remained on hold. In fact, the video about their separation was only uploaded on the channel of her ex-husband although they appeared together.
Details of Adam and Nicole LZ's Relationship
Nicole and Adam first met each other in 2013 when they were at the University of Central Florida. Their first meeting was said to have been in a bus they shared. The two kicked it off and soon began as friends but it was only a matter of time before they grew very fond of each other and became lovers. From then on, she would come to feature in almost all the videos that he produced.
When Did They Get Married?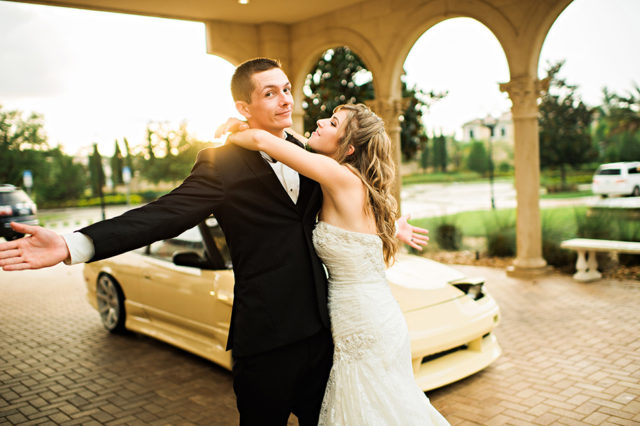 As revealed earlier, one of the main things that brought Nicole to the public eyes was her relationship with her ex-husband, Adam LZ. Shortly after they graduated from college in 2016, the two got married in a ceremony that was attended by their close friends and family members. Nicole is a year older than Adam, but as the cliche goes, age is nothing more than mere numbers.
After their wedding, Nicole LZ began to appear in Adam's videos more often. However, less than two years into the union, she was no longer seen in his videos, and Adam made little reference to her in them. More so, he was always traveling and hardly at home which raised a lot of suspicion among his fans who felt something was not right with their marriage.
The Truth About Nicole Lz's Divorce From Adam
After the speculations about their marriage got very serious, the couple made a video together in October 2018 in which they stated that they would not always tell the public everything about themselves because it is their life. However, they still put the speculation to the rest, revealing that they had already been separated by that time for more than two months.
To deal with the separation, Adam revealed that he did a lot of traveling while on her part, Nicole said she had been volunteering in a second-grade class, tutoring kids. More so, they revealed that at first, they made the effort to keep everything under the radar until they were able to figure out what was happening. Unfortunately, they were unable to do so with the constant eyes of the public on them.
While mentioning that they had been separated for a couple of months, Adam said he and his wife had been going through difficulties for a year and have tried working on it.
Has Nicole Moved On To Another Person?
Even though Nicole LZ has not been very active online since she parted ways with Adam, a lot of people have been keeping up with her a great deal. Given that, one can understand why questions like "who is Nicole LZ dating now?" have been very common on search engines.
Anyway, the curious minds got what they have been asking for when a fellow identified as @Constantin_Jung on Instagram shared a picture of him and Nicole on the platform. A Facebook user named Andrew Beasley found this interesting so he shared a screengrab of the Instagram post and it quickly went viral.
As people were curious to know what's going on between Nicole and the fellow she was with in the picture, they had a good time forwarding the photo to Adam and he eventually responded with the tweet below:
Some of the stuff you guys come up with has me dying laughing

— adam lz (@Adam_LZ) February 4, 2020
It is hard to tell who the fellow is to Nicole as she has refused to say anything about the whole drama. In a nutshell, it is not known if she is dating anyone as of when this post was written.
On the other hand, it has been said that Adam LZ has had something special with a lady named Bridget Brownie. This reportedly started before he got married to Nicole and has lingered on after his divorce. There is, however, no way to substantiate this claim. As far as we can tell, Adam is single and has been devoting more time to his career.