Nothing beats coming back from a long day and crashing into a bed, sleeping for hours to regain lost energy and recalibrate the mind. Even though scientists can particularly figure out why we need sleep, our body craves it and when it does get it, it is beautiful. However, to get the best sleep, you need the best kind of mattress and according to the most expensive mattresses in the world, they do not come cheap.
When it comes to mattresses, which are a fundamental part of the sleep process, the most expensive ones, which are often also the best kinds, are a question of innovation and brand reputation and benefits.
In this top ten list, we took a look at ten of the most expensive mattresses in the world and why they cost that much. Check them out below.
1. Floating Bed – $1.6 million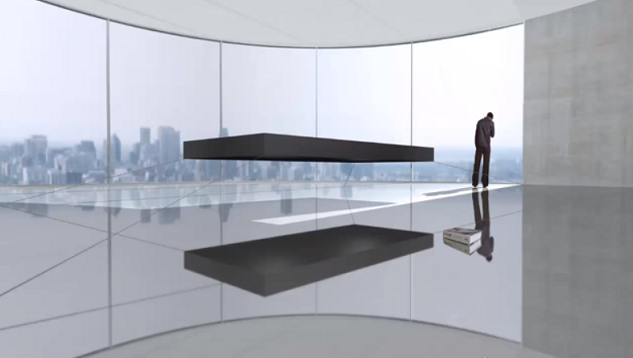 If you consider a bed to be the frame and furniture that houses the mattresses, then you can say this should be named Floating Mattress because it does not have a bed, at least a physical one.
The Floating Bed is the combination of technology and comfort and it costs $1.6 million to acquire one. The bed was designed by Janjaap Ruissenaars over seven years, using industrial strength magnets to create a system of levitation that looks like you are floating. Aside from the magnetic system, it also has two wires at the opposite ends of the bed to make it in place and protect it from floating away.
By all means, it checks all the boxes on comfort, luxury, and coolness and it is no wonder that it takes top place among the most expensive mattresses in the world with a price point of $1.6 million.
2. Hastens Vividus Mattress – $200,000
The second most expensive mattress in the world would set you back $140,000 and a closer look at it explains why. The Vividus Mattress is made out of 440 pounds of layered cotton, mohair, wool and horsehair all of which are guaranteed to make sure you get the most comfortable sleep possible.
Aside from its impressive list of materials, another thing that the Vividus mattress has going for it is the fact it was handmade, meaning detailed attention was placed in producing every one of them. Other facts about the Vividus mattress include its corners, which are composed of flax layers and it is decorated with a Gold plaque.
Like most of the mattress on this list, it comes with its own bed, ensuring an aesthetic uniformity worth its price.
3. Hastens – $67,000
We mentioned earlier that when it comes to the most expensive mattresses in the world, brand reputation matters and that is why the second and third spot on this list belongs to Hastens, the Swedish mattress company that has been in the business of bringing comfort to sleep for over one and a half centuries.
The company has a range of products that go at different prices but one of its best offerings go at $67,000 and just like the Vividus mattress, it is made out of wool, cotton, horsetail hair and layers of flax.
Inside the mattress is Hastens celebrated 10-turn pocket spring system. All ten pocket springs are connected with a durable yarn fused into flax, making it impossible for the sleeper to hear the sound of the springs as it distributes the sleeper's weight on the mattress.
If you feel it is a little steep, know that once you buy one, it is guaranteed to be perfect for 25 years.
4. Kluft Palais Royal – $30,000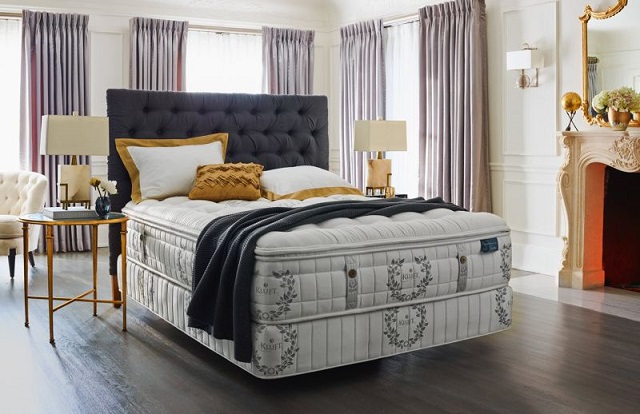 At one point or the other in several TV shows, we have seen how expensive mattresses can be to the average person which is why you don't often find the most expensive mattresses in the world on sale in a warehouse.
They are special orders that are delivered to the wealthy people who order them and if Hastens or the Floating Bed is a little out of your price range, Kluft mattresses, especially this Palais Royal for $30,000 might just be the right price for you.
Unlike Hastens, the brand that makes this mattress has only been around for a few decades, but what it lacks in time, it made up for in the quality of its products.
The Kluft $30,000 mattress is made by hand has proprietary technology embedded in it, all guaranteed to help you achieve perfect nights of sleep.
5. VI Spring Masterpiece Superb – $20,000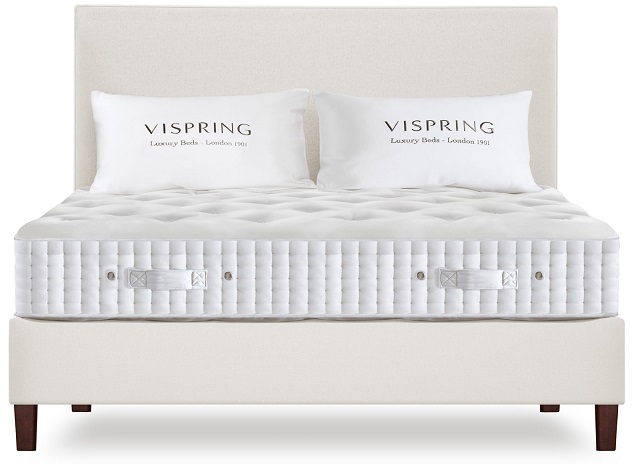 VI Spring, like Hastens, has been making mattresses and beds for over a century and it has perfected the art of making luxury mattresses customized to its clients' needs.
The company gets its name from its unique six coil design features in every single one of its mattresses and this particular $20,000 model, you will be getting a mattress that was made entirely by hand, from the hand-nesting of each pocket spring to making the springs themselves.
The Spring Masterpiece Superb fillings include some of the finest options available from wool to cotton to horsetail hair, and if you were to buy this mattress along with some of VI Spring's expensive beds like the Monarch or Majesty VI-Spring Bed, you would be getting the best of both worlds.
6. Hypnos – $15,000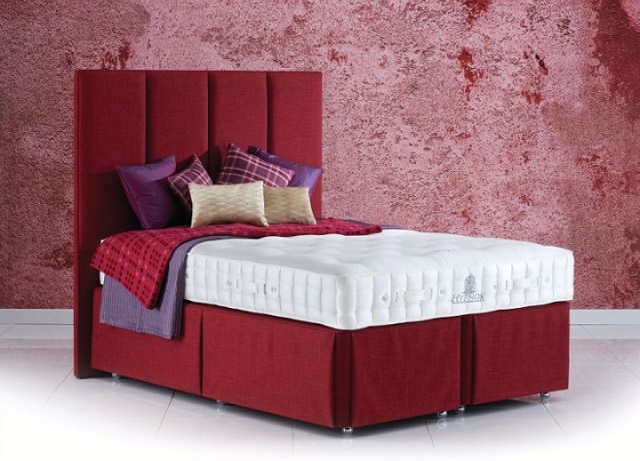 If you have ever stayed in a luxurious hotel, there is a high chance that you have slept on the Hypnos mattress and if you enjoyed it, you can see why it would be one of the most expensive mattresses in the world.
The mattress is made by the company, Hypnos and they pride themselves as the makers of the most comfortable beds in the world. It is a high claim to make but when your mattresses are featured in places like the Buckingham Palace, classy hotels and the biggest yachts across the world, you may have a point.
The British company's mattress is made through a combination of technology and the patient and detailed attention benefits of the traditional hand process. To own one of these, you will need to fork out $15,000.
7. Duxiana Dux 818 – $13,000
If any of the top six most expensive mattresses in the world are too high for you, then you can pick up a Duxiana mattress, which cost $13,000.
Like every other mattress on this list, it offers comfort and a spring system that allows perfect weight distribution and prevents sleep interruption, because let's face it… we all hate when that happens.
Duxiana is also a great option for those who suffer from back pain and desire an option that isn't necessarily orthopedic. The DUX Duxiana model particularly caters to your spine, hips, and shoulders. It is also customizable and can change its firmness depending on the sleeper, from soft, medium to hard.
If all of this seems fascinating and interesting to you, then you probably should own one, just remember it will cost you $13,000.
8. Savoy Bed – $8000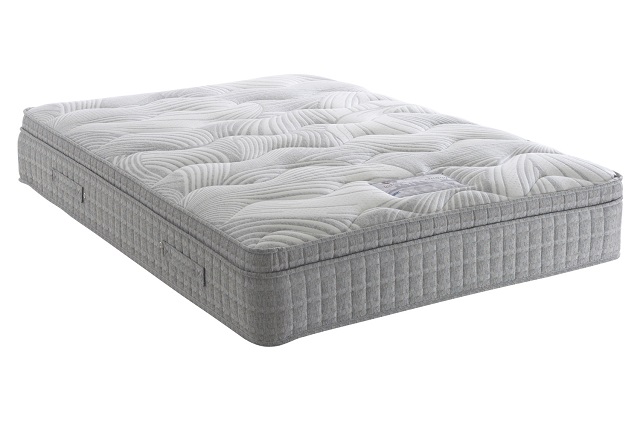 At number eight among the most expensive mattresses in the world is the Savoy Bed, made by Savoir Bed, an iconic company that has been making handcrafted mattresses for decades.
The luxurious mattress is made with tufts of hand-laid horsetail and each version of this mattress is customized to the preference of the client, made by one single craftsman.
And if you are wondering if the brand is used by any major personality in the world, Savoy Bed is the mattress of choice for the actress, Emma Thompson, King Hassan of Morocco and a few others.
The mattress can be customized in any direction, from size to shape. Naturally, the more your preferences increase, the price goes up but with a base price of $8000, the Savoy Bed is the eighth-most expensive mattress in the world.
9. Royal Pedic – $3000 to $9000
If organic products are important factors to you when considering a mattress, then Royal Pedic mattresses should be of interest. The mattress is fully made out of organic materials, all of which are designed to provided relaxation, comfort, and easiness.
At a maximum price point of $9000, it is not the most expensive mattress in the world and it may not leave mouths ajar when you share how much you bought it in a group of wealthy people but you will be getting a fair amount of benefits if you own one.
It is made out of pure cotton and it is completely handmade. It is also considered to be a hypoallergenic mattress. When you buy the Royal Pedic mattress, you can expect it to come with its own pillows, pillowtop pads, and other arrays of mattress options.
See Also: 12 Most Expensive Hotels in The World
10. Four Seasons Hotel Mattresses – $3000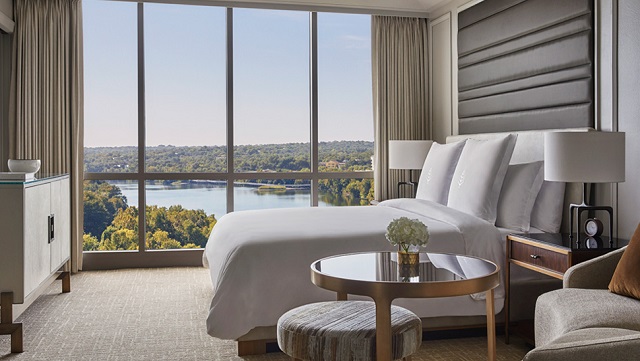 You are more likely to know Four Seasons for its reputation as a luxury hotel chain but through the quality of its beddings and mattresses, clients have been known to specially request for the hotel's mattresses to be delivered to their private homes.
The mattress is designed by Simmons Bedding and with $3000, you would be walking away with the king-size version of the mattress, along with its box spring and topper.
If you are looking to boast with the price point of your mattress, you may have to look higher up this list for something that fits but with clients buying as much as 12 Four Seasons Hotel mattresses in one sitting, you are certainly not throwing comfort and luxury away if you settled for the 10th most expensive mattress in the world.