| Net Worth: | $400 million |
| --- | --- |
| Salary: | $58 million |
| Source of Wealth: | TV roles, endorsements, producer credits and his own line of movie theaters |
| Age/Date of Birth: | 7 April 1954 |
| Height: | 5 feet, 9 inch (1.74 m) |
| Nationality: | Hong Kong |
| Last Updated: | 2021 |
No one needs to be told who Jackie Chan is, his works are everywhere to give-away what his legacy would be all about to the farthest generation. But for formality's sake, he is a Hong Kong international movie star, martial artist, filmmaker, vocalist, and businessman.
As of 2021, the martial artist, actor, stuntman, filmmaker, action choreographer, and singer, Jackie Chan has a net worth of $400 million
From his "Police Story" film series which received warm approvals to his famous comedy martial arts movie, "Drunken Master", Jackie Chan and Chris Tucker thrilled everyone with "Rush Hour" just as he did with Richard Norton in "Mr. Nice Guy" and with Owen Wilson in "Shanghai Noon".
Although his "City Hunter" action comedy film was applauded without much enthusiasm like his love affairs with Amber Valletta in "The Spy Next Door", it was a big deal when Jackie worked with Will Smith's Son, Jaden Smith in 2010's drama film, "The Karate Kid".
Beyond those, Jackie Chan's filmography is made up of numerous successful and popular films he has starred in. His contributions to the world's movie industry would not be wiped away from history anytime soon.
His Early Years and Career Beginnings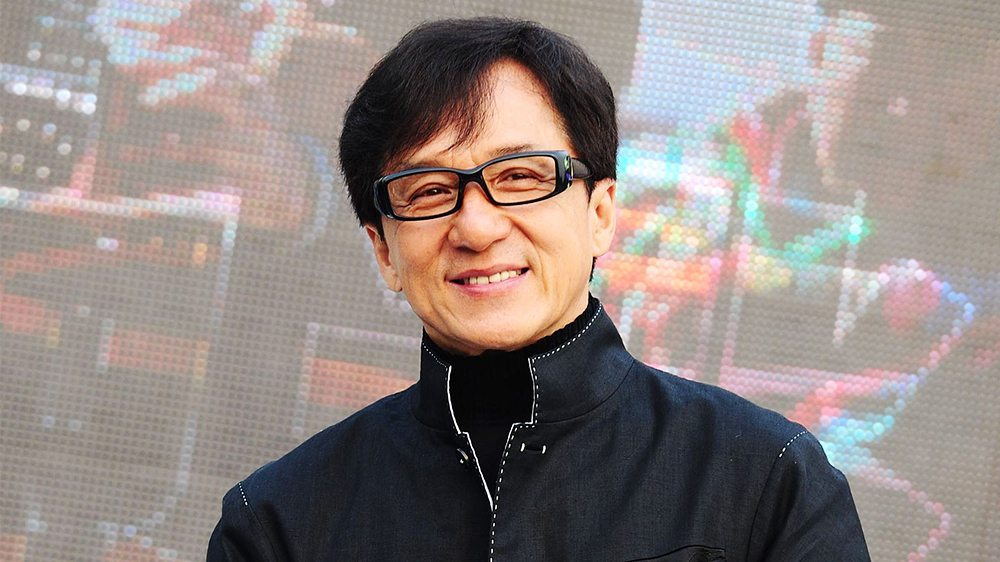 Jackie Chan was born Chan Kong-sang on 7 April 1954, in British-ruled Hong Kong. His parents who were refugees from the Chinese Civil war worked in the kitchen of the French embassy in Hong Kong. Subsequently, they moved to Australia to work in the kitchen of the American embassy. During this time, Chan, 7, was checked into a highly disciplined performance arts boarding school in China where he learned and perfected in martial arts, acrobatics, drama and music. Alongside his training, Chan began appearing in musical films. Ten years later, he graduated and landed a job as an acrobatic stuntman in the Bruce Lee films, "Fist of Fury" (1972) and "Enter the Dragon" (1973)
However, his early years were not without struggles. He was unable to get sufficient stunt roles and the ones that came failed to peak commercially. Thus, to make more money, Chan shuffled between Hong Kong and Australia where he worked construction jobs.
Luck however, smiled on Chan in 1976 when film producer Willie Chan (who would later become his long-time manager) invited him to audition for a movie role after being impressed with one of his stunt works. At the time, Bruce Lee had just passed away and the search was on for a successor. Jackie who was modeled after Lee found it difficult to adopt Lee's martial style. Following a string of commercial failures, he finally earned the freedom to create his own stunts. Adding comedy and a slapstick approach to his stunts, Chan birthed a refreshingly new "comedic kung fu" genre.
Analysis of Jackie Chan's Net Worth and Film Earnings
Thanks to "comedic kung fu", Jackie Chan achieved mainstream success with two box office hits — "Snake in the Eagle's Shadow" (1978) and "Drunken Master" (1978). After a brief moderately successful stint in Hollywood, Chan returned to Hong Kong and continued his success streak with such movies like "The Young Master" (1980) and "Dragon Lord" (1982), breaking records set by Bruce Lee.
With an established star status in Hong Kong, Chan began producing his own films. First was the "Police Story" (1985) whose massive success led to the development of numerous installments. His other big hit at the time which also influenced more sequels was "Armour of God" (1986).
Inspired by his Hong Kong hits, Chan in the mid-1990s returned to Hollywood and this time, he set records! His first Hollywood breakthrough was in "Rumble in the Bronx" (1985) and later "Rush Hour" (alongside Chris Tucker) which became his first blockbuster hit, grossing $244.4 million against a $33 million budget. "Rush Hour" would go on to produce two sequels both of which were massive hits. Thanks to the movie's massive success, Jackie Chan cut a deal that paid him about 15% of the movie's total gross which reached to 8 figures!
Chan continued with other hit franchises like "Shanghai Noon" and "Kung Fu Panda". As of 2016, The Kung Fu Panda animated films have grossed nearly $2 billion at the global box office.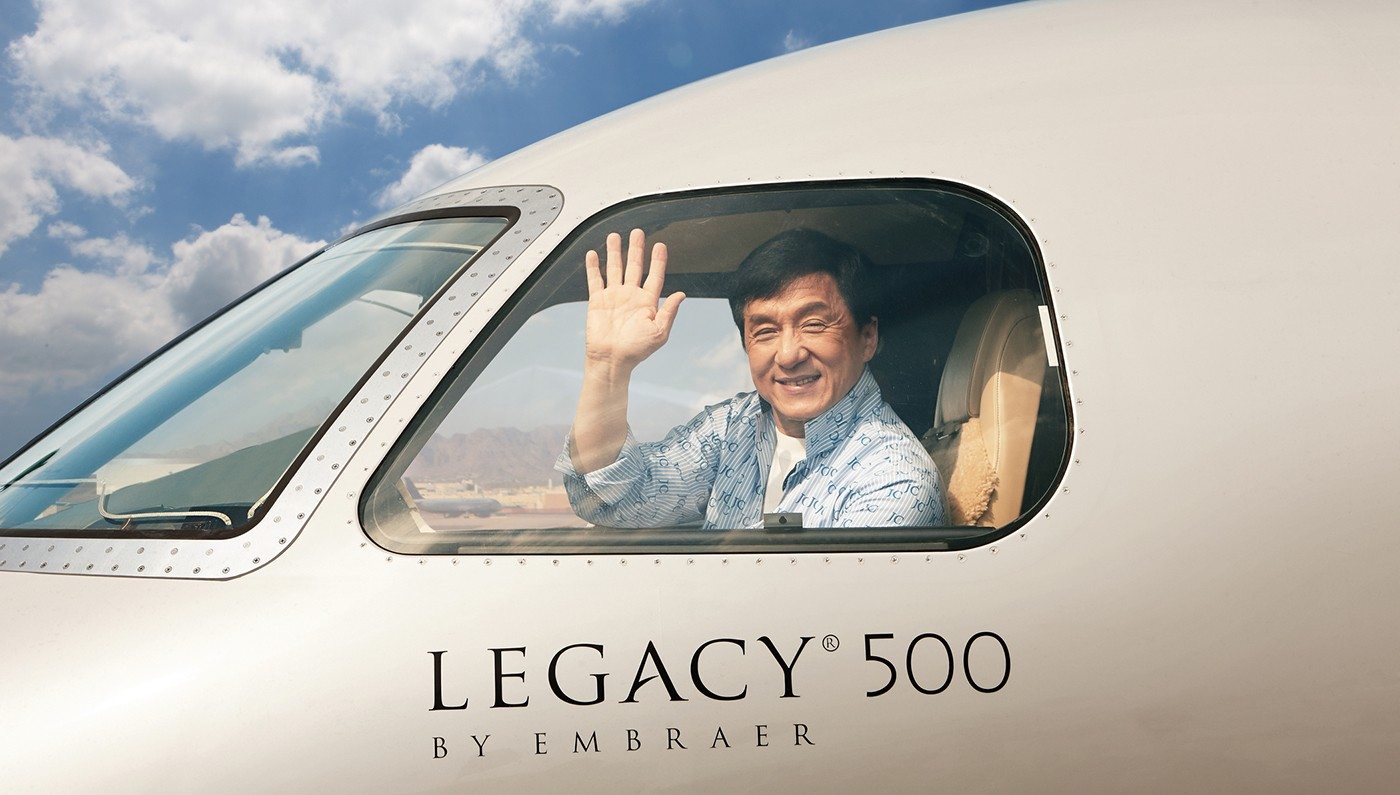 In between his Hollywood gigs, Chan returns to Hong Kong to make successful movies, some of which were sequels to his previous work. His career as a filmmaker has enjoyed rapid growth thanks to his relationship with the Chinese government. It all began in 2008 when China asked Chan to serve as an ambassador for the 2008 Beijing Olympics. He later formed close ties with the government which helped him become a great benefactor of the fledgling Chinese film industry.
Chan soon moved a good number of his operations to China. His production and/or distribution companies include JCE Movies Limited, JC Group China, and Jackie & Willie Productions. His 2016 East-West movie "Skiptrace" was a commercial hit despite being met with tepid reviews.
Cinema Businesses and other Ventures
The actor's relationship with China also helped him thrive in the cinema business. In 2010, he built the Jackie Chan Yaolai International Cinema in Beijing, a 17-screen, 3500 seat multiplex which per Forbes, sells about 50,000 tickets on big weekend days. To put Chan's earnings in view; in February 2014, China cinemas recorded more box office receipts than America, a feat that has lead to an increasing number of East-West co-productions.
Thanks to the impressive success, Chan was able to enter into a 50/50 deal to build over 60 more cinemas all over the country. In each of the outlets are stands selling Chan's merchandise. Among the merchandise includes his clothing line with his initials "JC" or a Chinese dragon logo.
Also in the 1990s when China had just opened up, Chan took advantage of the opportunity to establish gyms, cafes and sushi restaurants all branded with his name. Today, all these ventures have spread all over Asia and across to America. Chan happily donates a slice of his proceeds from all of these ventures to charity. Jackie may be charitable, but he still has enough to live the life of luxury. He owns two private jets, one of which is valued at $20 million. Click here to see all its features.
In a nutshell, Jackie Chan has made enormous wealth from his acting career in China and Hollywood. Between 2014 and 2016, he earned an estimated pretax income of $112 million, making him the second-highest paid actor in the world for the years 2015 and 2016. As of 2018, his films have grossed more than US$5 billion at the worldwide box office and as of 2020, he has an estimated net worth of $400 million.
Here's a highlight of his sources of income:
Acting
Film Production
Singing
Cinema construction
Clothing line
Gyms, Cafes, and Restaurants
Meet Jackie Chan's Family
In the early 1980s, Jackie Chan married a fellow actor named Lin Feng-Jiao. Records have it that he married her in 1982, the same year they welcomed their first child.
More Facts about Jackie's Wife, Lin Feng-Jiao
Full Name: Joan Lin Feng-Jiao
Date of Birth: June 30, 1953
Occupation: Actress
Years Active: 1972-1982
Spouse: Jackie Chan (m. 1982)
Children: Jaycee Chan
Joan Lin is a former famous Taiwanese actress. She was the second of the five children of her parents. Lin dropped out of school at twelve due to her family's poverty. However, she did not allow that to be a stumbling block to her life. At 19, she launched her career in acting as she starred in her first film "The Hero Of Chiu Chow". That took her to the lane of success as she later became one of the biggest names in the Taiwanese and Hong Kong cinema industries in the 1970s.
In 1979, Lin won the Best Leading Actress at the 16th Golden Horse Award for her performance in the "The Story of a Small Town". Although her career years were short, Lin appeared in more than 70 films.
With Lin, Jackie Chan has one child, a son named Jaycee Chan
Full Name: Joming Jaycee Chan
Date of Birth: December 3, 1982
Occupation: Actor, Singer
Years Active: 2004-present
Siblings: Etta Ng (half-sister)
Jaycee Chan is Jackie Chan's only child and son with his wife Lin Feng-Jiao. Jaycee is a popular Californian-born Hong Kong actor and singer. He is, however, more famous as Jackie's son.
Jaycee gave up on school after attending two semesters at the College of William and Mary in Williamsburg Virginia to pursue his acting and music career. He released his first CD "Jaycee" in 2004 and made his film debut in "The Twins Effect II". Since then, he has starred in other films like "Break Up Club", "Double Troubles", and so on. But despite having so many awards and promotions under his belt, Jaycee Chan's albums and movies are yet to hit commercial success.
Late in 2014, Jaycee earned a six-month sentence over drug charges. Sometime in 2016, he faced a nightmare after his dad, Jackie Chan declared that he has willed 100% of his wealth to charitable causes. Chan had at the time said that his son is capable of making his own money and hence, should not waste his (Jackie's) money. Hopefully, the younger Chan can get daddy to change his mind.
Meet Chan's Daughter, Etta Ng 
Full Name: Etta Ng Chok Lam
Date of Birth: November 19, 1999
Spouse: Andi Autumn (m. 2018)
Parents: Jackie Chan, Elaine Ng Yi-Lei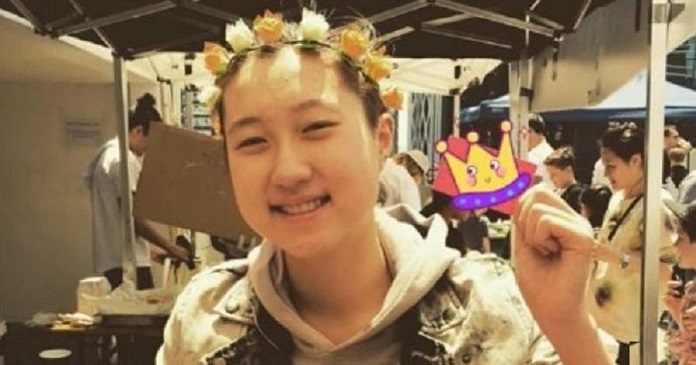 Apart from Jaycee, Jackie also fathered another child with Elaine Ng Yi-Lei, an actress who won the Miss Asia pageant in 1990. Elaine gave birth to a girl child she named Etta Ng Chok Lam on the 18th day of January 1999. Nonetheless, she decided to care for the child without Jackie's support because of the controversy surrounding her romantic affair with the actor. However, Elaine disowned Etta following her pronouncing herself as gay at 17.
Fact Check: Is Jackie Chan Still Alive?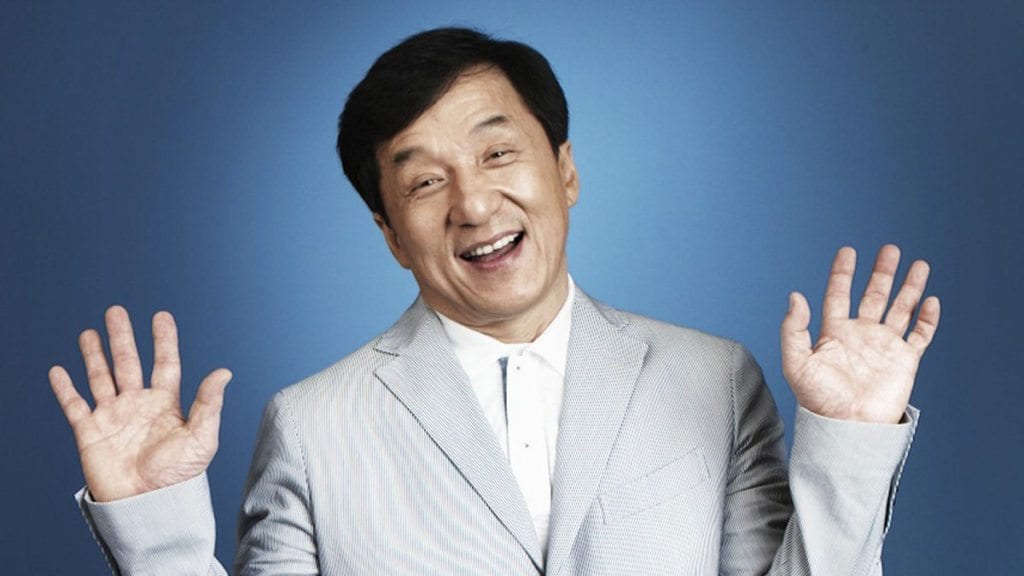 Yes! he is
Though it has circulated on several occasion that the Hong Kong international movie star is no more, It will be recalled that In 2011, a Facebook page called 'Jackie Chan R.I.P 08/17/2011' went viral as flocks of fans memorialised the action star, who was said to have died from a heart attack. Jackie Chan is still very much alive and working on several projects.
Profile Summary
First Name:
Chan
Last Name:
Kong-sang
Estimated Net Worth:

$400 million
Salary:
$58 million
Source of Wealth:
TV roles, endorsements, producer credits and his own line of movie theaters
Last Updated:

2021
Also Known As:

Jackie Chan,
Big Brother (大哥)
Fong Si-lung
Chan Yuen Lung (陳元龍)
Yuen Lo (元樓)
Sex/Gender:

Male
Profession:

Martial artist, actor, stuntman, film director, action choreographer, screenwriter, producer, and singer
Famous For:
His slapstick acrobatic fighting style, mprovised weapons, comic timing
Colleges/Universities Attended:

Dickson College
Educational Qualifications:

N/A
Religion:

Buddhist
Birthday & Zodiac

Age/Date of Birth:

7 April 1954
Zodiac Sign:
Aries
Birth Place:

Victoria Peak, British Hong Kong
Nationality:
Hong Kong
Ethnicity/Race:

Chinese
Country of Residence:

United States of America (USA)
Physical Attributes

Height:

5feet, 9inch (1.74 m)
Weight:

65kg (143 lbs)
Eye Colour:

Brown
Hair Color:

Brown
Other Body Measurements:

Chest: 40 Inches
Waist: 32 Inches
Biceps: 14 Inches
Relationships

Marital Status:

Married
Spouse/Partner:

Joan Lin (m. 1982)
Family and Relatives

Father:

Charles Chan (father)
Mother:
Lee-Lee Chan (mother)
Children:

Jaycee Chan (son)
Etta Ng (daughter)

Siblings:
Fang Shide (Brother)
Fang Shisheng (Brother)
Yulan Chan (Sister)
Guilan Chan
Other Relatives:

Fang Zhengwen (Grandfather)