It is no longer news that the iconic Hollywood film, Coming 2 America, is a 2021 movie that serves as a sequel to the original 1988 film starring Eddie Murphy. This sequel, which is coming about 33 years after the original film, features a healthy dose of new faces. Several of the original cast members are also set to reprise their roles. Such an impressive combination has left many fans piped up as they can't wait to see how their old favourites have fared and what the new acts would bring to the table.
The 2021 movie was originally scheduled to be theatrically released by Paramount Pictures on August 7, 2020; however, the film's distribution rights were sold to Amazon Studios due to the COVID-19 pandemic.
Coming 2 America was released by Prime Video on March 4, 2021, one day earlier than was initially announced
In keeping with that spirit of anticipation, we have rounded up interesting titbits about what some of the original cast members of the movie has been up to in the intervening decades as well as the net worth they have accomplished., The newbies are also not left out as we shall discover if any of them can give the old cast a run for their money literally.
Coming to America Original Cast Members: Net Worth and What They Have Been Up To.
1. Eddie Murphy
Roles – Prince Akeem, randy Watson (soul singer), Saul (Jewish barbershop customer), and Clarence (barbershop owner).
Net worth – $200 million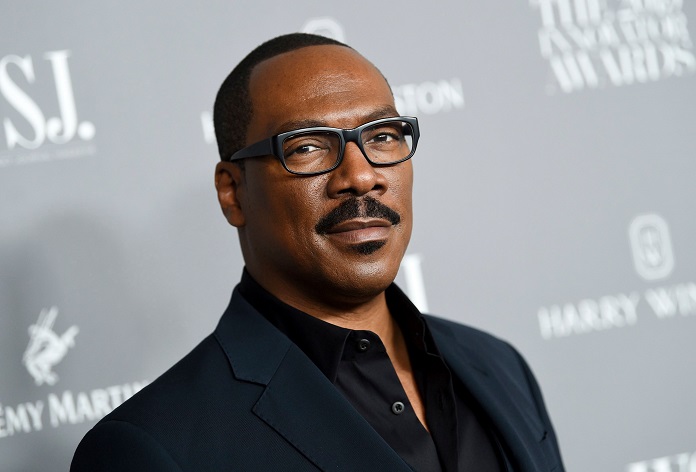 When Eddie Murphy undertook to portray multiple characters in the original Coming To America movie, he blazed a trail for others and broke the mold. He would continue in that pattern in the course of his later career; going on to portray multiple characters in blockbuster films such as The Nutty Professor, Norbit, and The Klupms. The actor/comic is now one of the most accomplished in his field and has received several awards including the 2015 Mark Twain Prize for American Humour.
2. Arsenio Hall
Roles – Semmi, Rev. Brown, Morris the barber, and an extremely unattractive female club goer.
Net worth – $16 million
Since his unforgettable days as Akeem's sidekick, Semmi, Hall has only managed to score a handful of minor movie gigs. He has however thrived on TV, serving as an interim host of the Late Night Show. he also landed his own nationally-syndicated late-night talk show, The Arsenio Hall Show, from 1989 to 1994 and 2013 to 2014, and went on to win NBC's Celebrity Apprentice gameshow in 2012.
3. James Earl Jones
Role – King Jaffe Joffer
Net worth – $40 million
Prior to Coming To America, Jones had already found fame by voicing the villain, Darth Vader, in the original Star Wars trilogy. Post Coming To America, he went on to garner appearances in several successful movies including Driving Miss Daisy and The Gin Game. He is now regarded as one of the greatest actors in the world and has received several accolades including an honorary Academy Award, a Lifetime Achievement Award from SAG, and an honorary Ph.D. from Harvard University.
4. Shari Headley
Role – Lisa McDowell
Net worth – $2 million
Shari Headley may not be some megastar in Hollywood but she has done well for herself. The actress has appeared in movies and TV series such as The Preacher's Wife, All My Children, and 413 Hope St. Fans of the hit primetime soap opera, The Haves and the Have Nots, will also remember her for playing the villainous Jennifer on the series from 2014 – 2016.
5. John Amos
Role – Cleo McDowell
Net worth – $3 million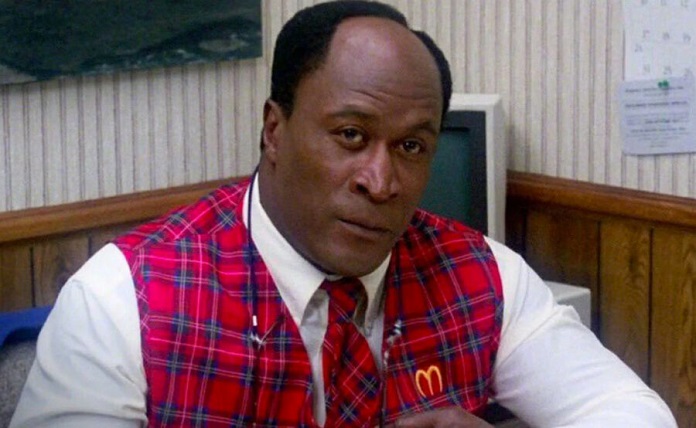 Ever since his days as Lisa's disapproving dad, John Amos has gone on to appear in TV shows such as Murder, She Wrote, The Ranch, and Two and a Half Men. He has also appeared in movies such as My Baby's Daddy, Die Hard 2, and For Better or Worse. Amos can also be seen in the 2012 movie, Madea's Witness Protection, as Jake's dad.
6. Eriq La Salle
Role – Darryl Jenks
Net worth – $25 million
La Salle has enjoyed an active career since portraying Lisa's devious boyfriend. He played the recurring character of Dr. Peter Benton on the medical drama, ER, for a total of nine years (1994-2002, 2008-2009) and received three NAACP image awards for outstanding actor in a drama series. La Salle has also tried his hands at directing and production and even published his first novel, Laws of Depravity, in 2012.
7. Vanessa Bell
Role – Imani Izzi
Net worth – $600,000
Bell may not have succeeded in getting married to Prince Akeem on the screen but this has not stopped her from succeeding in her real-life career. The Ohio native has accumulated a rich filmography across TV and film. One of her latest projects is the 2019 biopic, Harriet, where she plays the role of the mother of the famous abolitionist, Harriet Tubman.
8. Samuel L. Jackson
Role – an armed robber at McDowell's
Net worth – $250 million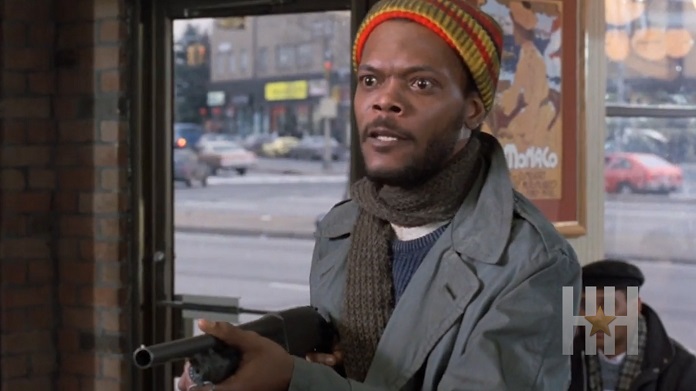 Not many people know that one of the very first professional acting roles that Jackson had was as the gun-toting hoodlum in Coming To America. Of course, since then, he has gone on to become one of the most popular actors of his generation. He is also the highest-grossing actor of all time with his movies grossing a collective $27 billion globally.
9. Frankie Faison
Role – Akeem's landlord
Net worth – $2.5 million
Faison may not be reprising his role in the sequel but he won't be bothered about this as he has had an impressive career. He has featured in TV series such as The Wire, Luke Cage, Blue Bloods, and One Life To Live. He has also featured in movies such as Freejack and Meet The Browns.
The New Cast Members of Coming To America Sequel and Their Net Worth
1. Jermaine Fowler
Role – Lavelle Junson
Net worth – $3 million
Fowler portrays the son which Prince Akeem never knew that he had begotten before his relationship and eventual marriage to Lisa. Prior to landing this gig, Fowler had earned a reputation as a stand-up comic. The Maryland native is also the star of the hit sitcom, Superior Donuts.
2. Leslie Jones
Role – Mary Junson
Net worth – $7 million
Just like her movie son, Leslie Jones, is also a stand-up comic and has toured several parts of the U.S. She also has some comedy specials to her credit and made her mark on Saturday Night Live from 2014 – 2019.
3. Kiki Layne
Role – Princess Meeka Joffer
Net worth – $2 million
Prior to joining Coming 2 America, Lane has made a name for herself with leading roles in critically-acclaimed films such as Native Son, If Beale Street Could Talk, and The Old Guard. She is set to portray Akeem and Lisa's first child, Princess Meeka.
4. Teyana Taylor
Role – Bopoto Izzi
Net worth – $5 million
Beyond acting, Teyana Taylor has made waves as a singer and songwriter. She is also a dancer and choreographer and her impact can be felt in several music videos such as Beyoncé's Ring the Alarm and Jay-Z's Blue Magic. The multi-talented Taylor is also a model and has additionally designed and released two sneakers via Adidas.
5. Wesley Snipes
Role – general Izzi
Net worth – $10 million
Snipes needs no introduction. He is one of the most legendary action movie stars in Hollywood. For the Coming To America sequel, he will portray the main villain of General Izzi. Brother to the scorned Imani and ruler of the neighboring kingdom of Nextdoria, Izzi believes that Akeem's actions have affected their destinies. He is therefore back to right the wrongs done to him and his people.
6. Tracy Morgan
Role – Reem Junson (Lavelle's maternal uncle)
Net worth – $70 million
Another superstar who will be joining the sequel of Coming To America is Tracy Morgan. The ace comedian survived a horrific car crash in 2014 and had to undergo several months of rehabilitation. He eventually made his first public performance with a TV interview in June 2015. Since then, Morgan has rejigged his career by appearing at various award ceremonies as well as SNL. He has also hosted a Netflix special in 2017 titled Staying Alive.