The story of Michael Oher is well documented both as the black teenager who was adopted by the Tuohy family and as a football player for the Carolina Panthers. His life and that of his adoptive family has even been turned into a movie that starred the amazing Sandra Bullock and earned over $300 million in the box office. One member of that amazing family who hasn't been talked about enough is Collins Tuohy. She is the biological daughter of Michael's adoptive mother, Leigh Anne Tuohy.
Collins Tuohy may not be a football player to bask in the popularity that comes with the sport, but she is also a successful woman in her own right. She is the co-owner and the director of marketing of her own company, a bakery and cake shop named The Whimsy Cookie Company, among one of a few other achievements of hers. Here is a quick look at who she is and her life thus far.
Who is Collins Tuohy?
It must have been a strange time for Collins. To be told that you are getting a new brother, one whom you have never met and who looks nothing like you or any other member of your family. Still, like the big heart that runs in the Tuohy family, she embraced Michael Oher and has been a loving sister to him ever since.
Her story began shortly before the advent of a new year on December 29, 1986, in Memphis, Tennessee. Her parents, Leigh Anne Tuohy and Sean Tuohy welcomed her into the world as the first child born into their young family. Her father, Sean Tuohy is a renowned sports commentator and restaurant entrepreneur who along with his wife, Leigh owns over 85 fast food outlets spread across the major food franchise companies in America. She has a biological brother named Sean Tuohy Jr.
Collins Tuohy has lived an exemplary and excellent life right from her childhood stages when she learned the piano at the age of 6 through to Briarcrest Christian School before she graduated from the University of Mississippi. From high school to University, she held different positions, such as the President of the Student Alumni Council, Officer for the Kappa Delta Sorority, among a couple other prestigious positions. As a student, Collins studied Broadcast Journalism and graduated with a Bachelor's degree.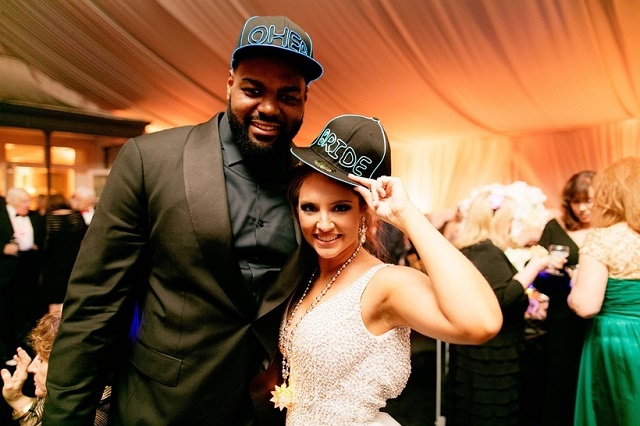 The Tuohys' claim to fame was their act of human kindness when they adopted Michael Oher back in 2005. An act which was done quietly and away from the press became the calling card to fame when a book, The Blind Side was released about their lives and that of Michael Oher in 2006.
Since then, Collins and other members of her family have become public personalities. While her mother and her father have gone on to establish charities and the promotion of adoption as a viable choice among families, Collins Tuohy has become a public speaker and an entrepreneur. She co-owns a baking company, The Whimsy Cookie Company.
Collins' entrepreneurial interests further extend to fashion. She has become a fashion blogger, taking advantage of her over 200 thousand followers on Instagram to promote her fashion company, Collins Closets. Her blog, though primarily dedicated to fashion, also functions as a lifestyle and travel blog.
In the 2009 film which adapted the story of the Tuohy family, Collins Tuohy was played by the actress, Lily Collins. Other members of her family were played by Sandra Bullock who played her mother, Leigh Anne, Tim McGraw played her father, Sean Tuohy while his adoptive brother, Michael Oher was played by Quinton Aaron. Sandra Bullock won an Academy Award for her performance in the film.
How Much is She Worth?
From residuals as part of the family on whom The Blind Side was based on, to her own entrepreneurial accomplishments, Collins Tuohy has been able to build a sizeable and decent net worth of $2 million. She owns two successful businesses.
See Also: Inside Gisele Bundchen's Relationship With Tom Brady
Who is Her Husband? 
Collins Tuohy married her long-term boyfriend, Cannon Smith in April 2016. Before their wedding, they had been dating for 11 years. Cannon Smith is an actor and the son of Frederick Smith, who is the founder of the globally recognized logistics company, FedEx.
As prominent members of their community, Collins Tuohy's wedding was quite a festive occasion. The wedding lasted two days, in a celebration that involved families and friends of the two distinguished families. The wedding was held in Collins Tuohy's hometown, Memphis.