Sandra Bullock is an American actress, producer and entrepreneur. One of the highest earning women in Hollywood, Bullock has amassed more than $270 million within 3 decades. As of 2016, her movies have grossed over $5.1 billion at the global box office and over $2.5 billion in the US. In addition to earning top dollar for her roles, Bullock also enjoys a percentage cut from backend profits. The veteran actress also has a production company as well as a number of non-Hollywood ventures to her name which all combine to giving her an estimated net worth of $200 million. Read on to discover more about America's sweetheart and her money.
Sandra Bullock: Brief History And How She Began
Sandra Annette Bullock was born on July 26, 1964, in Arlington, Virginia. The occupations of her parents greatly influenced her affection for theater; her father who was a US Army employee was also a voice coach while her mother was an opera singer. Bullock spent the first twelve years of her life in Nuremberg, Germany where her father was stationed. In Nuremberg, Bullock learned to speak German, studied vocal arts and ballet and participated frequently in her mother's opera's productions.
When the family returned to the US, Bullock continued her theater activities at Washington-Lee High School where she was also a cheerleader. She graduated in 1982 and proceeded to study Drama at East Carolina University in Greenville, North Carolina where she took part in various theater productions.
Bullock moved to Manhattan, New York in 1986 to actively pursue a career in acting. While auditioning for roles, she supported herself by working odd jobs including as a waitress, and bartender. She later moved to Los Angeles to increase her chances at better roles.
Breakout Role And Commercial Success
After a series of minor roles in movies like Hangmen (1987) and Love Potion No. 9 (1992) as well as a lead role in short-lived NBC sitcom "Working Girl", Bullock landed her breakthrough with a supporting role in 1993 film "Demolition Man" which also starred Sylvester Stallone.
Bullock followed up the success with a widely acclaimed lead role in "Speed" (1994) opposite Keanu Reeves which was also a commercial hit, grossing $350.4 million from a $30 million budget. For her role, she received $500,000. Sandra enjoyed a steady string of success throughout the 1990's, receiving her first Golden Globe nod for her role in "While You Were Sleeping" (1995) which paid $1.2 million.
Her other successful 90's movies include; The Net (1995) (Gross- $110.6 million; Paycheck – $10.5 million); and A Time to Kill (1996) (Gross- $152.2 million Paycheck – $8 million). For the 1997 sequel to Speed, Bullock received $11 million for the role despite being a box office bomb. The 1998 romantic drama "Hope Floats" produced by her production company Fortis Films also enjoyed commercial success, grossing over $81.4 million from a $30 million budget. She earned $11 million from her role.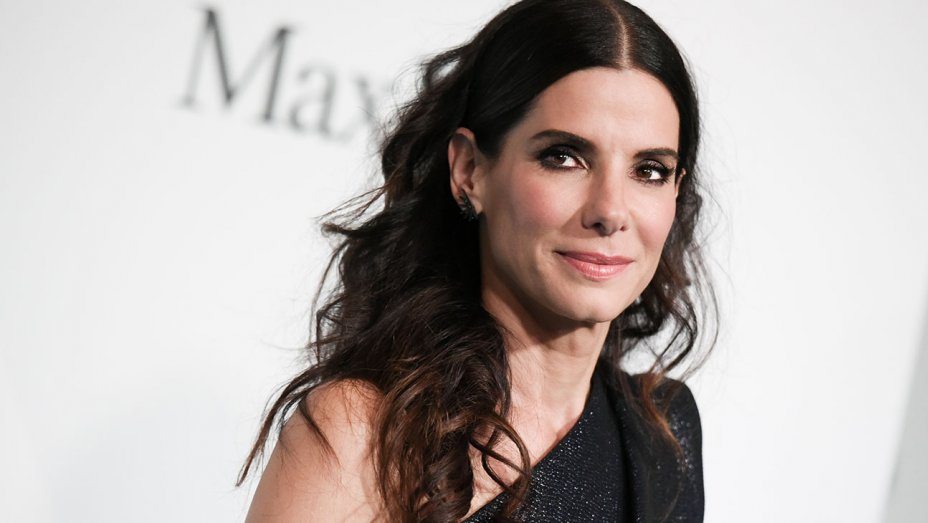 The new millennium saw box office hits like Miss Congeniality (2000) and its 2005 sequel Miss Congeniality 2: Armed & Fabulous for which she was paid $17.5 million.
See Also: Jennifer Aniston Biography
Income and Earnings
Bullock ended the decade with two incredible hits which both came in 2009. First was in "The Proposal" which grossed over $317 million worldwide to become the highest-grossing romantic film of the year. And the other was "The Blind Side" which earned a whopping $309.2 million from a $29 million budget. Bullock earned $20 million from the later including a slice of the backend profits and DVD sales. The role also brought her an Oscar, Golden Globe, and SAG Award for Best Actress.
2014's Highest Paid Actress With Gravity
Bullock's most successful role yet came in 2013 science-fiction "Gravity" opposite George Clooney. Sandra received $15 million upfront pay and inked a deal to receive 15% of its total gross as well as  DVD and merchandise sales. Fortunately, the movie grossed $723.2 million worldwide to become her highest grossing movie which hugely contributed to making her the world's highest-paid actress in 2014 with $51 million earned between June 1, 2013, and June 1, 2014. Bullock has amassed over $70 million from the movie, making it one of the highest paychecks earned from a single role.
The following year in 2015, Sandra voiced a character in the animated film "Minion" which grossed over $1.1 billion worldwide to become her highest grossing picture. In 2015 her paycheck dipped to $8 million due to low activities. Between 2010 and 2016, Bullock earned approximately $182 million from all endeavors.
See Also: World's Highest Paid Actresses 2016
Fortis Films And Other Endeavors
Her Fortis Films production company where her dad serves as the CEO has produced at least 8 movies. As the executive producer of George Lopez sitcom, Bullock landed a lucrative syndication deal that paid $10 million.
Between 2006 and 2015, Bullock ran a restaurant named Bess Bistro in her hometown of Austin, Texas. In the same locality, Sandra also owns a bakery, floral shop and event planning business named Walton's Fancy and Staple.
Sandra Bullock's Son, Kids, Does She Have A Husband or Is She Dating A Boyfriend?
Bullock has dated a couple of high-profile Hollywood actors including Matthew McConaughey and Ryan Gosling.

She, however, married Jesse James, a motorcycle builder and host of the show Monster Garage in 2005. The couple did not have any kids of their own but she adopted James' child from his second marriage to adult film actress Janine Lindemulder. They were also in the process of adopting another child in 2010 when rumors of James' infidelity started circulating.

She continued with adoption proceedings as a single parent. In 2005, the Miss Congeniality actress announced that she had adopted another child, a girl.

Fact Check: We strive for accuracy and fairness. If you see something that needs updating,