The very purpose of journalism is the investigation and collation of newsworthy content to be presented to audiences. While there is no doubt that the main focus is often given to politics and entertainment, there are other less popular professionals in journalism such as meteorologists like Cheryl Scott who spend their days informing viewers of the weather condition in their environment.
Cheryl Scott has been on TV as a meteorologist for several years and not just as another pretty face put in front of the camera and told to read a script. Cheryl is a certified meteorologist with a background in geological science. For fans of the Cheryl and viewers of Channel 7, there is much to learn about the life and career of Cheryl Scott.
We cover a few of them below, read on.
Cheryl Scott Biography
Cheryl Scott's admirable life began on the 29th of January 1985, somewhere in New Jersey. She was born into a family of three with two older brothers – Kevin and Brian and her mother, Marie Picciano Scott. The identity and her relationship with her father are currently unknown.
Not particularly born into an affluent family, Cheryl Scott was raised in Waterford, Camden County. As a young girl, she stood out, devoting her attention to a burgeoning interest in science and athletics.
When she enrolled in high school at Paul VI High School, she quickly joined the school's track and field program where she expressed her ability as a fast runner. Devoted to sports as a whole, she also participated in soccer, although she was not as talented at the sport as she was on the tracks. As a sports enthusiast, she is a fan of the Philadelphia Eagles.
Her exploits on the racing track eventually earned her a scholarship to Brown University where she furthered her interest in science and graduated with a degree in Geological Science in 2007. Three years later, she got certified as a meteorologist at Mississippi State University.
Is She Married or Engaged?
Cheryl Scott is engaged to be married to her boyfriend turned fiancé, Dante Deiana. The couple has been together for a while and got engaged in July 2018 during a holiday trip to Hawaii.
While a marriage proposal from someone you love is usually a good thing, it turned into a bit of a scare when Cheryl Scott blacked out after her boyfriend, Dante, pulled out the ring and went on his knee to propose. Thankfully, it wasn't serious and she woke up with the couple celebrating their engagement.
See Also: Who Is Kaylee Hartung Of CNN And Formerly ESPN?
Who is Her Boyfriend?
As mentioned earlier, Cheryl is dating and engaged to Dante Deiana. Dante is a native of Massachusetts who is a DJ. Known professionally as Dante The Don, her boyfriend is the resident DJ for the popular media company, Barstool Sports. His other endeavors and engagements include working as a DJ at Kiss Fm, SiriusXM, and as the music and sound engineer for the Chicago Cubs.
Cheryl Scott's boyfriend is quite the entrepreneur too. He is in a partnership with Magnolia Café + Donuts and the entertainment director at FWD Day and Night club. He is also the senior vice president, Marketing and Brand Management of Tally App.
Career Achievements
If Cheryl Scott loves to travel, becoming a meteorologist certainly helped incorporate the hobby into her career. Since she began her career as a meteorologist on television, she has worked for different stations in different states like Pennsylvania, Chicago, and Tennessee.
Her professional life began shortly before graduation in 2007 when she joined WCAU-NBC as an intern in 2006. After graduation, she was hired by WSEE-TV where she worked as a weekend weathercaster. While she worked for WSEE-TV, she worked simultaneously for a Caribbean weather channel before she got a role in Knoxville as a weather reporter for WBIR-TV.
In perhaps one of her landmark reports as a weather reporter, Cheryl Scott's report on the powerful tornadoes that hit Knoxville was helpful in saving lives and providing calm to distressed citizens of the community.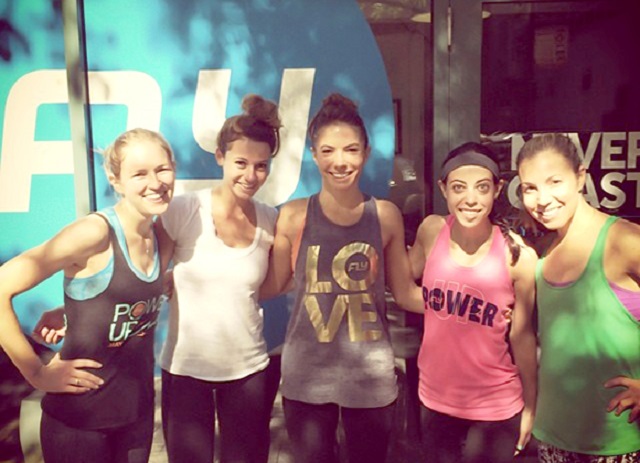 She then joined a television station in Chicago, NBC 5, in September 2011 – where she worked as a morning and weekend meteorologist. She worked for the station for three years before joining ABC 7 Eyewitness News in December 2014 where she has worked as the resident meteorologist for over four years.