| Net Worth: | $5 million |
| --- | --- |
| Salary: | N/A |
| Income Sources: | Acting, businesses, and investments, brand endorsements |
| Age/Date of Birth: | February 11, 1936 – September 6, 2018 |
| Height: | 5 ft 11 in or 180 cm |
| Nationality: | American |
| Last Updated: | 2021 |
Thanks to hit movies like "The Longest Yard", "Smokey and the Bandit" and "Boogie Nights", American actor, director, producer and author Burt Reynolds had his best Hollywood days between the late 1970s and mid-1980s, periods when he earned as much as $10 million annually.
However, just as quickly, he lost his money to bad business decisions. But somewhere along the line, Reynolds picked himself up with the help of a couple of successful gigs. By the early 1990's he was worth $15 million.
Owing to several factors, chiefly his messy divorce from Loni Anderson, he couldn't quite keep up. Reynolds gradually lost his possessions, and in 2014, he auctioned off a host of them.
At the time of his death in 2018, the veteran American actor, director, and voice artist, Burt Reynolds was estimated to be worth $5 million.
His Early Life and Career Beginnings
Burton Leon Reynolds was born on February 11, 1936, in Lansing, Michigan. At the age of 12, his family moved to Riviera Beach, Florida, where he attended Palm Beach High School. In high school, Reynolds excelled in football, playing as a fullback. He earned multiple scholarship offers and proceeded to Florida State University, where he continued playing football. Reynolds aspired to play professional football, but his dreams were thwarted by an injury which was then exacerbated by a car accident.
Reynolds then sought to become a parole officer. However, while continuing his studies at Palm Beach Junior College, he decided to pursue acting instead. His change of heart came after his performance in a play titled "Outward Bound" earned him the 1956 Florida State Drama Award.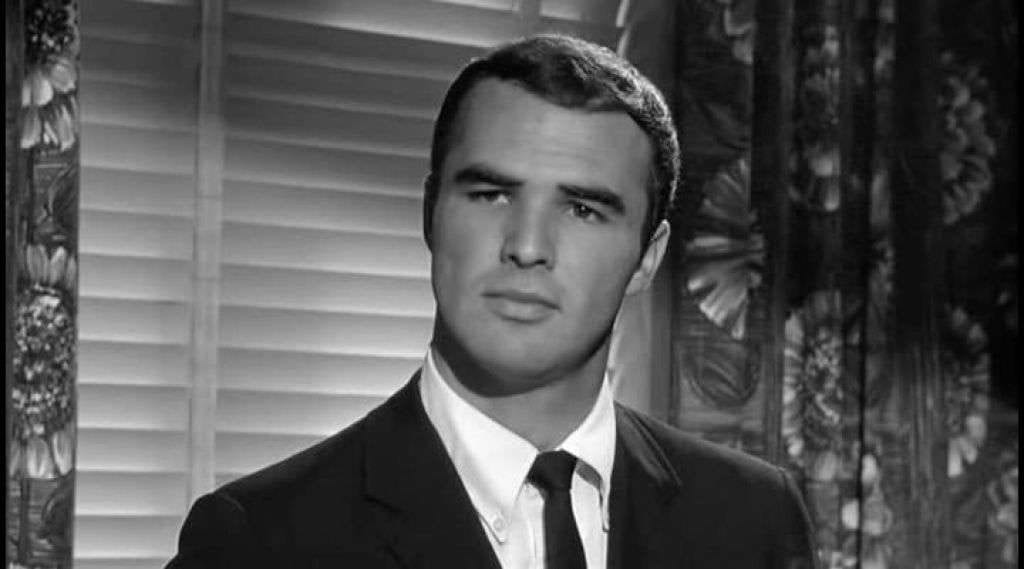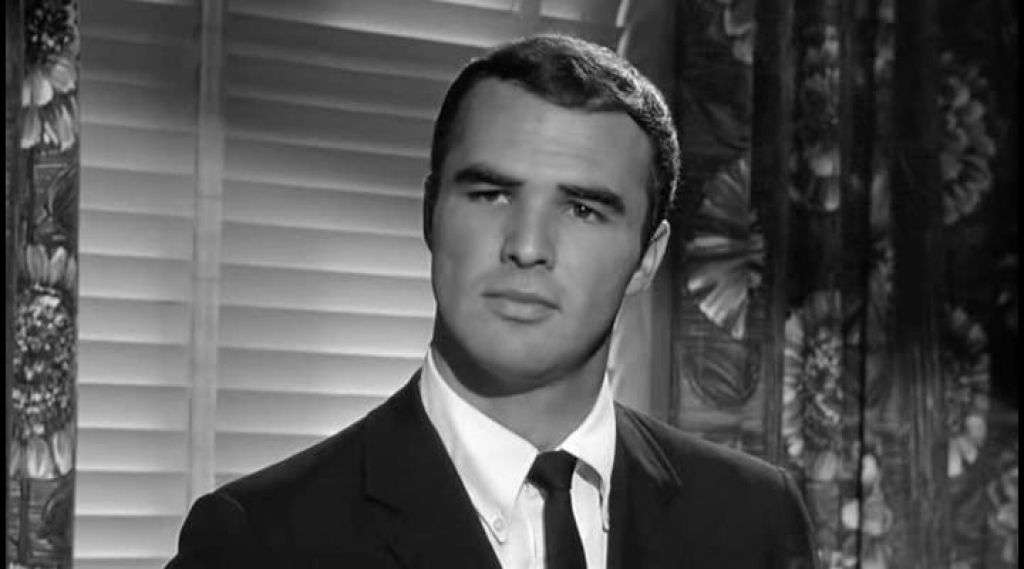 Within the next decade, Reynolds appeared in numerous theatre productions, honed his acting skills, and began landing small roles in TV shows and films. His ultimate breakthrough role came in "Deliverance" (1972). The movie earned critical acclaim, receiving 3 Oscars and 5 Golden Globe nods. It earned over $46 million against a mere $2 million budget. The same year, Reynolds' popularity shot through the roof after he posed nude for Cosmopolitan's centerfold.
Over the next few years, Reynolds became a box office darling with top hits like football movie, "The Longest Yard" (1974), "Semi-Tough" (1977), and "Smokey and the Bandit" (1977). The latter became his biggest box office hit to date and the second-highest-grossing movie of 1977 behind "Star Wars," grossing $300 million against $4.3 million. Its massive success led to the development of the Burt Reynolds™ brand. Also in 1977, Reynolds was contacted to play the role of Han Solo in the Star Wars movie, but he declined, a decision that certainly came to haunt him years later. The role then went to Harrison Ford.
Reynolds also established several businesses. First was a nightclub restaurant called Burt's Place housed in the Omni International Hotel, Atlanta. There was also Burt Reynolds Dinner Theatre in Jupiter, Florida. In 1982, he also became a part-owner of Tampa Bay Bandits, a pro football team in the budding United States Football League (USFL).
Analysis of His Net Worth and Career Earnings
At the time of his death, Reynold's worth was reduced to a mere $5 million following a messy divorce from his first wife.
By the 1980s, Reynolds was earning as much as $5 million per movie role, bringing his annual income to over $10 million. At this point, he had begun living luxuriously. He paid $700,000 for a 3-acre estate in Hobe Sound, Florida dubbed "Valhalla". The beachfront mansion measures 12,500 square feet and includes 7 bedrooms, 5 bathrooms, a 2-bedroom guesthouse, a helipad, a waterfront dock, an outdoor, cabana, and a movie screening room.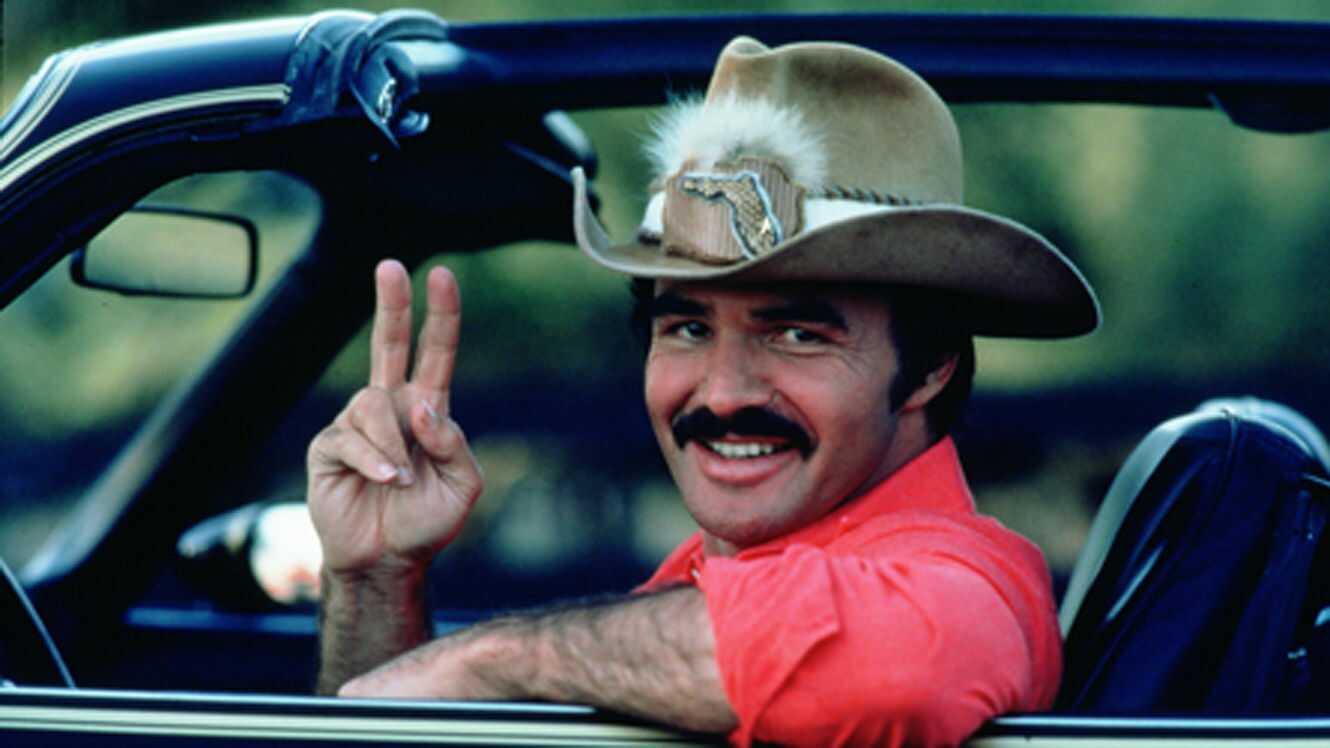 Additionally, his other properties included an estate in Georgia, a vacation home in Smokies of North Carolina, mansions in Beverly Hills and Malibu, an extensive property in Arkansas, and a 153-acre ranch in Jupiter, Florida.
The "ladies man" (as he was now known due to his unending affair with co-stars, including Sally Field, which he called "the love of his life") also owned a helicopter, private jet, and of course, a wide range of customized sports cars. He also loved horses and owned about 27 at a time bringing his total lifetime ownership to at least 100.
Burt Reynolds Encountered a Series of Financial Problems Which Affected His Net Worth
Reynolds lost money as fast as he made them as most of his businesses proved unsuccessful. This was further compounded by two other wrong business investments both in restaurant chains – "Po' Folks" and "Daisy's Diner".  The former was suggested to him by his business manager Sandy Simon. Without a detailed look at the contract, Reynolds alongside his buddy country-music tycoon Buddy Killen invested $20 million each into the business, which soon proved to be unsustainable.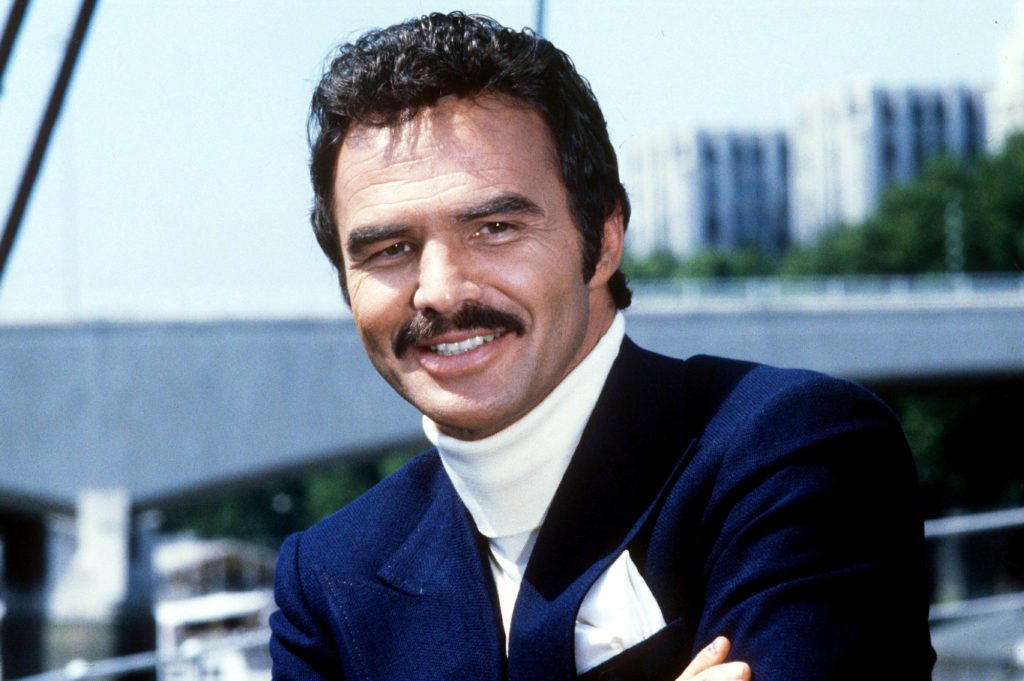 Reynolds could not also hold anyone responsible for the losses as he inked the contracts as an individual rather than via a corporation who would have shouldered the losses, or better still study the contract better to perceive its potential failure.
Additionally, his aforementioned businesses, including his Tampa Bay Bandits and its league all folded. His primary job as an actor also began to wane as he was recording more losses than profits. His heydays appeared to be over right after it started. However, it turned out that Reynolds was his own undoing as his failures were ultimately blamed on his hard-nosed attitude. Being a chronic playboy didn't help matters.
Like having a bad record among critics wasn't bad enough, Reynolds picked up an excruciating jaw injury during the filming of "City Heat" (1984), which left his jaw dysfunctional. As a result, eating became difficult causing him to drop 30 pounds and to develop an addiction to painkillers. His predicaments gave the media a field day, chiefly the editors at Florida's National Enquirer, who reported that his weight loss was due to HIV/AIDS.
Nevertheless, Reynolds didn't walk away without a fight! Literally. He filled his helicopter with horse shit, flew it over to the publication's building, and emptied its gross contents on its surroundings.
Key Takeaways
At the time of his death in 2018, Burt Reynolds's net worth was estimated at $5 million.
In his prime, the legendary actor was pocketing over $10 million every year.
He filed for bankruptcy in 1996 after incurring over $10 million in debt.
Before declaring bankruptcy, Burt owned a private jet, a helicopter, numerous unique sports cars, 150 horses, and mansions in choice locations across America.
Reynolds told Vanity Fair in 2015 that he wished he had "spent more money and had a lot more fun."
He auctioned about 600 items, which included his Golden Globe, Emmy, and People Choice Awards, which came to $2.5 million. However, in 2015, he was reported to have paid every dime he was owing.
Following his divorce from Loni Anderson, it took roughly 22 years to conclude the settlements, making it one of the longest divorce sagas in Hollywood history.
Meet Burt Reynolds' Wife and Son
Reynolds' life looked happier when he fell in love with actress Loni Anderson. Their 1988 wedding was held at Burt's Jupiter ranch. Reynolds later revealed Anderson's overly materialistic lifestyle in a 2015 interview with Vanity Fair, where he said she would spend $10,000 on a dress that she'd wear but once, and at one time, spent $45,000 within half an hour.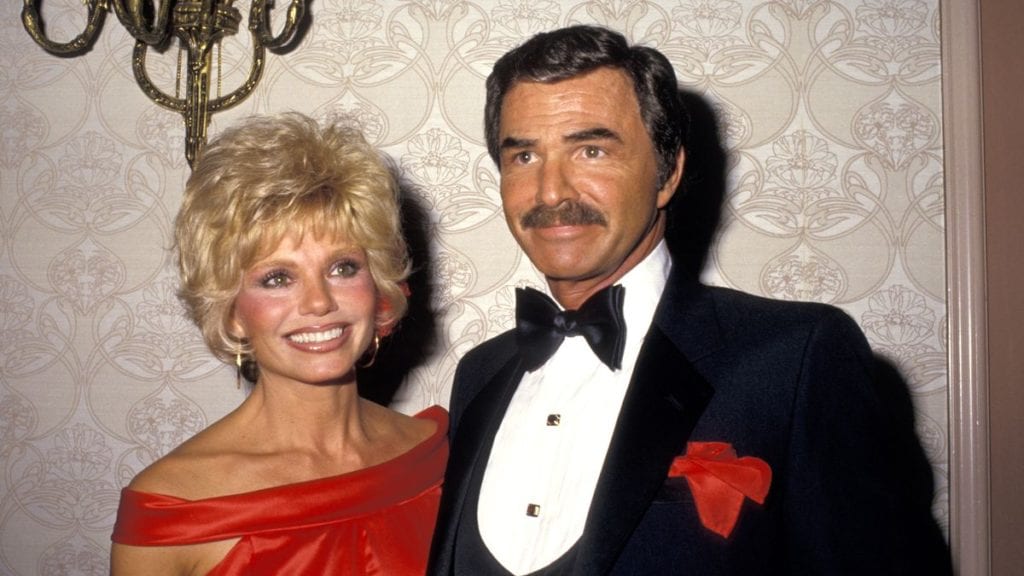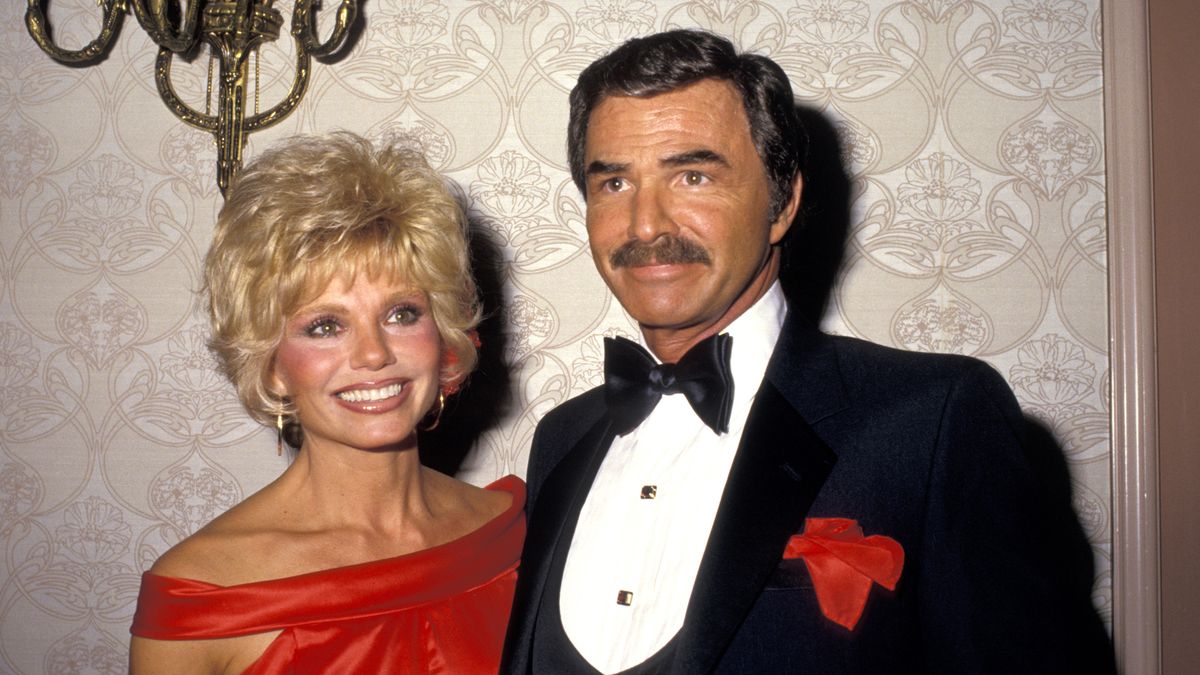 After five years of marriage, Anderson filed for divorce based on allegations that included physical and substance abuse, as well as infidelity. The divorce would have been easy and straightforward as they had a prenup signed to protect their individual asset. However, a condition in the prenup stated that Anderson could change the terms should the couple have a kid. And they did; they adopted a son named Quinton.
A prospective quiet divorce turned out to be incredibly messy. Reynolds spent almost $50,000 a month on divorce attorneys and other expenses. He was also asked to settle his ex-wife with $235,000 and pay $9,000 every month for the mortgage on her $2 million house. This left Reynolds' accounts wrecked, reducing his net worth to a mere $5 million.
His CBS TV gig on "Evening Shade," which earned him an Emmy and served as a somewhat comeback was discontinued. His endorsement partners (Quaker State and the Florida Citrus Commission) didn't want anything to do with him anymore. Poor Reynolds had bills and tonnes of debts to settle.
Divorce Settlements and Failed Investments Led Burt Reynolds to File For Bankruptcy in 1996 
After losing his endorsement partners and a large chunk of his wealth, with nothing left to fall back on, Burt began selling off his properties. He later filed for Chapter 11 bankruptcy in 1996, declaring $11.2 million in debts against assets shy of $6.7 million.
He kept acting though and found luck with "Boogie Nights" (1996), which grossed $43 million against $15 million and earned him a Golden Globe Award and an Oscar nod. But that was the best he could get from his day job as other roles brought nothing but peanuts.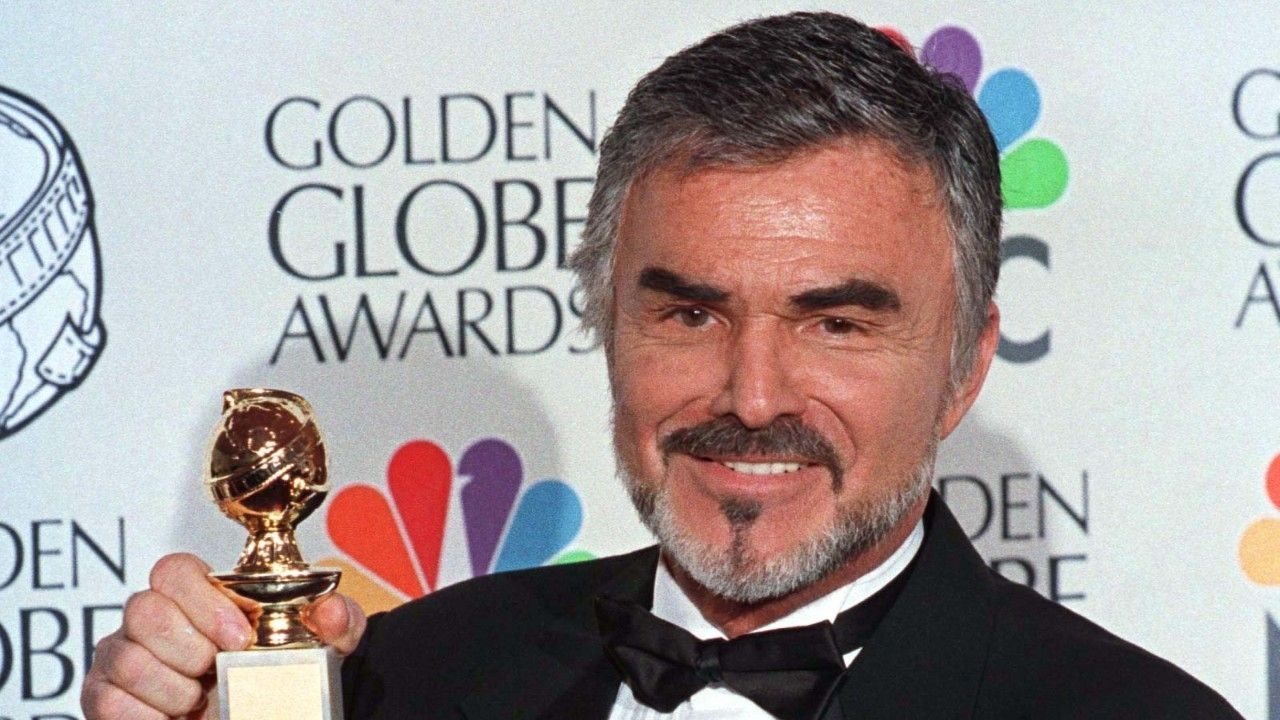 The bankruptcy case was closed in 1998, but Reynolds was still having a few money problems. He was forced to put his very beloved Valhalla Florida mansion on the market in 2006 at the asking price of $15 million. It reduced to $10.5 million in 2008. Still, no one showed interest. By 2011, Merrill Lynch Credit Corporation came with a foreclosure threat, revealing the actor was still owing $1.2 million on the mortgage and had not paid a dime for it in 2010.
Following his sad debacle, Reynolds decided to keep a low profile, with seldom appearances on red carpet events. However, in 2014, he made headlines when he announced the auction of 600 of his personal items, including movie memorabilia.
Numerous tabloids, (as if they had not learned their lesson from the horse-shit incidence) began reporting that the actor was dead broke again. This time, Reynolds took the milder approach in response by just being vocal. He told ET in an interview that he's not broke. Instead, he has been dealing with a business dispute for many years, as well as a divorce settlement. He dismissed the sales going on as a means to get rid of things he does not need again.
The fact that the announcement of the auction coincided with his ex-wife's new legal filing that he still owed her $97,000, made his earlier statement even harder to believe. He was ordered by the court to pay her, including an additional $57,000 in accumulated interest.
The total haul of the 600 items, which included his Golden Globe, Emmy, and People Choice Awards, came to $2.5 million. More than enough to pay off the outstanding $154,520 owed to Anderson. And he did. In September 2015, it was reported that Reynolds had paid every dime owed to Loni Anderson as part of the divorce settlement, after roughly 22 years, making it one of the longest divorce sagas in Hollywood history. Reynolds was also married to Judy Carne from 1963 to 1965. She died in 2015 of pneumonia.
Death and Legacies
Earlier in January 2018, news of Reynolds' death went viral on social media platforms, causing quite a stir. This comes after a 'RIP Burt Reynolds' Facebook page garnered up to one million likes, purporting that the actor died on 8 January 2018. Regardless, the news turned out to be just another celebrity death hoax, but the actor was also experiencing a serious health decline.
However, a few months later, news broke that Burt had died of a heart attack on September 6, 2018. At the time, he was aged 82, and after his death, his ex-wife Loni Anderson issued a statement, saying she and their son, Quinton, would greatly miss him, especially his great laugh. The actor's memorial service was held at a funeral home in Palm Beach, Florida, and in attendance were, Sally Field, Bobby Bowden, and Doug Flutie, among others. Afterward, his body was cremated, and his ashes were given to his niece.
His legacies have continued to live one through his movies. While he was alive, Burt encountered several controversies, especially in his finances, but managed to keep his career afloat. He was considered a male sex symbol and icon of American masculinity. He appeared in a slew of films, some of which he also produced and directed. However, most of his movies were forgettable, except for Boogie Nights (1997), which won him a best supporting actor Oscar nomination, his Smokey and the Bandit movies, and a few others.
The actor is perhaps best remembered for his marriages, as well as his explosive and lavish lifestyle, which took a serious toll on his career and kept him on the media for so long. Burt Reynolds also wrote three books, including 2015's "But Enough About Me: A Memoir" and 1997's "My Life in High Heels," and "My Life. New York: Hyperion," released in 1994.
Why He Left His Son Quinton Out of His Will
After his demise, it was discovered that the late actor left his son Quinton out of his will. Reports say he omitted his son's name intentionally but created a trust for him. However, he named his niece, Nancy Lee Brown Hess, as the trustee of his estate. This, according to several online sources, either meant he skipped in naming his son as the executor of his will for legal maneuvering to protect his estate from taxes or outstanding debts or as a result of the complicated relationship between them.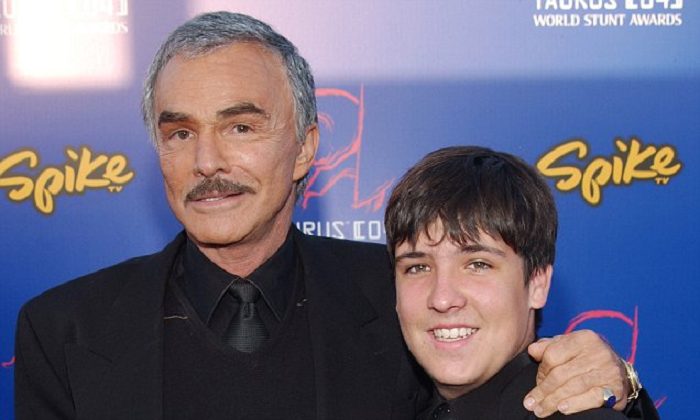 Meanwhile, Quinton has been keeping a low-profile since his parents' divorce. Hence, nothing much is known about him. Born in 1988, the adopted son of Burt and Loni Anderson also pursued a career in the entertainment industry and currently works as a camera assistant. He has worked steadily behind the scenes on various TV shows such as NCIS, as well as other movies about Christmas and zombies.
Profile Summary
First Name:
Burton
Last Name:
Reynolds Jr.
Estimated Net Worth:

$5 million
Salary:
N/A
Source of Wealth:
Acting, businesses, and investments, brand endorsements
Last Updated:

2021
Also Known As:

Burt, Nick Escalante, Buddy
Sex/Gender:

Male
Profession:

Actor, director, and producer
Famous For:
Being a sex symbol and icon of American popular culture and starring in different TV series such as Gunsmoke (1962–1965), Hawk (1966), and Dan August (1970–1971)
Colleges/Universities Attended:

Florida State University, Palm Beach Junior College
Educational Qualifications:

N/A
Religion:

N/A
Birthday & Zodiac

Age/Date of Birth:

February 11, 1936 – September 6, 2018
Zodiac Sign:
Aquarius
Birth Place:

Lansing, Ingham County, Michigan, United States
Nationality:
American
Ethnicity/Race:

White
Country of Residence:

USA
Physical Attributes

Height:

5 ft 11 in or 180 cm
Weight:

80 kg or 176.5 lbs
Eye Colour:

Dark Brown
Hair Color:

Gray
Other Body Measurements:

N/A
Relationships

Marital Status:

Divorced
Spouse/Partner:

Judy Carne
(m. 1963; div. 1965)
Loni Anderson
(m. 1988; div. 1994)
Family and Relatives

Father:

Burton Milo Reynolds
Mother:
Harriet Fernette "Fern" (née Miller)
Children:

Quinton
Siblings:
Burt had a sister
Other Relatives:

John Burton Reynolds (Paternal Grandfather), Effie May Thompson (Paternal Grandmother), Leon Chauncey Miller (Maternal Grandfather), Nina Bell Wheeler (Maternal Grandmother)