Renowned for his role as Han Solo in the original science fiction film Star Wars, Harrison Ford is an American actor and film producer who built a lucrative career from the scratch.
A blockbuster staple, Ford is Hollywood's highest-grossing actor with about 41 films grossing over $4.7 billion. The veteran actor commands a high paycheck for his roles in addition to a slice of the box office gross. Little wonder why Harrison Ford's wealth hovers around $240 million. A quick look at how he did it…
Journey to Success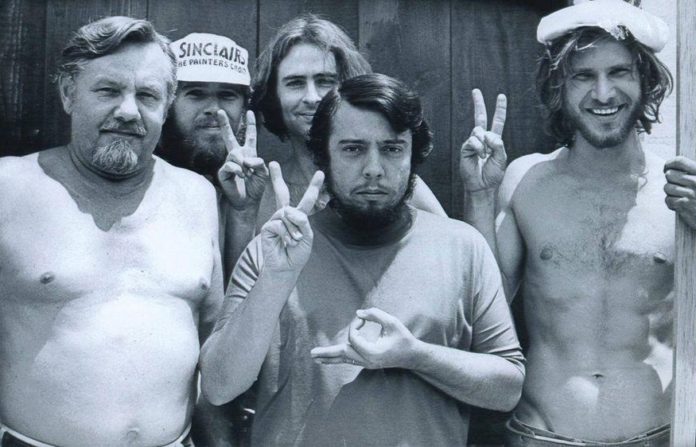 The veteran actor was born on July 13, 1942, in Chicago, Illinois. He graduated from Maine East High School, Park Ridge, Illinois in 1960 and proceeded to study philosophy at Ripon College in Wisconsin. Harrison always had a thing for the media starting from high school where he became the first student to broadcast on the school's new radio station. In college, Harrison looked to overcome his shyness by enrolling in a drama class and soon he gained all the confidence needed to kick-start an acting career.
Fast forward to the mid 60's, Harrison dropped out of college and moved with his college sweetheart to where else? Hollywood, in search of radio-voice over jobs. However, when none of his desired jobs was forthcoming, Ford inked a $150 per week deal with New Talent- a Columbia Pictures program.
The paycheck may have been meagre, but it created a platform for the future star to hone his talents. However, the 60's passed and then came the 70's and Harrison was yet to get a break in Hollywood. With a wife to cater for, he bolstered his acting earnings by becoming a self-taught carpenter.
Harrison successfully auditioned for a role in the George Lucas film "American Graffiti" (1973) for which he earned $500. During the same period, Ford landed a job as a carpenter with the filmmaker, Francis Ford Coppola. It wasn't long before Coppola offered him minor roles in some of his movies including; "The Conversation" (1974) and "Apocalypse Now" (1979).
When George Lucas was filming his groundbreaking science fiction movie "Star Wars", he hired Harrison to read out the lines to auditioning actors. In the process, Lucas discovered Harrison had the talent he was searching for. Impressed by his way of reading the lines, he offered Ford one of the major roles- Han Solo.
The first "Star Wars" film released in 1977 was a box office smash hit, establishing Harrison as a star. He also earned $10,000 for his role, a huge leap from the few hundreds he was receiving. As we all know, "Star Wars" quickly grew into a franchise. Harrison reprised his role in the two subsequent sequels; "The Empire Strikes Back" (1980) and "Return of the Jedi" (1983) both of which were box office darlings. For the later, he earned about $500,000.
More Commercial Success
In the 80's, Harrison solidified his star status with other blockbuster movies like the George Lucas/Steven Spielberg film "Raiders of the Lost Ark" (1981) where he played the lead character of Indiana Jones. The movie grossed $389.9 million worldwide. Following the success, Harrison has starred in all of its subsequent sequels.
Also a hit and subsequent cult classic was "Blade Runner" (1982) of which he has starred in all sequels as well. The 90's came with even more successful movies like "Presumed Innocent" (1990) for which he earned $12.5 million. He starred as Jack Ryan in the action film "Patriot Games" (1990), earning $9 million. For "Clear and Present Danger" (1994) he earned $10 million. By the late 90's Ford ranked among Hollywood's top-earning acts, receiving an average of $20 million per role.
The movies for which he earned between $20 and $25 million include; "The Devil's Own" (1997), "Air Force One" (1997), "Six Days Seven Nights" (1998), "Random Hearts" (1999), "What Lies Beneath" (2000) and "K-19: The Widowmaker" (2002).
Harrison became the highest paid actor in Hollywood for the year 2009 after earning $65 million between June 2008 and June 2009. This was hugely thanks to a deal to star in the fourth film in the "Indiana Jones" series.
He reprised his Han Solo Role in the 2015 "Star Wars" sequel "Star Wars: The Force Awakens". The movie broke box office records grossing $2.068 billion worldwide. Ford received $15 million upfront payment and was entitled to 0.5% of the entire gross. You do the Math…
With a career spanning over 6 decades in Hollywood, Harrison is showing signs of slowing down. The veteran stands to bank more as he continues to reprise his role in some of his cult classics.
Harrison Ford's Wealth
Following six decades of hard work and making magic in Hollywood, it's no surprise that Harrison Ford's current net worth are estimated to be $230 million. He also owns several houses around the world and his movies which have grossed $3.4 billion at the box office have continued to make waves in the industry.
Details Of Harrison Ford's Wife & Children?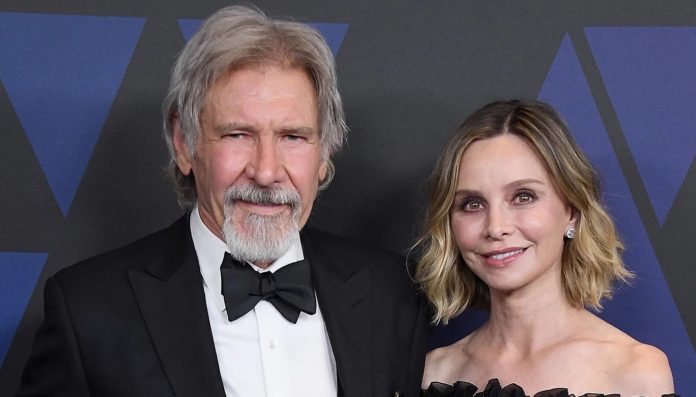 From his three marriages, Harrison has five children. His first marriage to Mary Marquardt in 1964 produced two sons, Benjamin (born 1966) and Willard (born 1969). They divorced in 1979 and in March 1983, he married his second wife, screenwriter Melissa Mathison from whom he was separated in August 2001 and eventually divorced. Harrison has two more children, Malcolm and Georgia (born 1990) from his second marriage.
Harrison is currently married to actress Calista Flockhart who he met at the 2002 Golden Globes. The couple dated for a while and got married on June 15, 2010, in Santa Fe, New Mexico, where Ford was filming Cowboys & Aliens. They are parents to her adopted son, Liam.
Death Rumours
In addition to past fake death news, the Hollywood hunk was presumed dead in January 2018. While the news stirred concern among fans, it was in fact, a hoax.
He's hale and hearty and still looks very handsome in his 70s. However, the same cannot be said about his "Star Wars" character, Han Solo who had to die in 2017. Perhaps some fans mistook Harrison's onscreen death as the real thing.