Billionaires make use of only the high-end range of products from apparels to automobiles and beverages including alcohol and even what is considered as nature's freest commodity– water (click here to see the world's most expensive bottled water). You'd rarely find a billionaire seated beside you at a bar ordering for the same mediocre drink you are having. These guys are found in the VIP section sipping on something like the Billionaire's margarita which serves at $1,200 per glass, a price that can pay for your average drink for months or even a whole year, depending on how often you drink.
There are many expensive alcoholic beverages made for the rich, like the Russo-Baltique Vodka with a $1.3 million price tag but none of them has the financial status of its potential buyers tagged to their names: one of the unique features of the Billionaire's margarita. Well yeah, it doesn't cost a billion dollars but who else would drop 5 figures for a glass of drink if not the world's 1%. The name clearly states it isn't made for the ordinary man.
The Billionaire's Margarita was whipped up by Jayson Goldstein, the Director of Food & Beverage at The London Bar of The London Hotel, Manhattan, New York. The drink was made after the hotel acquired an incredibly rare and exclusive bottle of tequila– The Patron en Lalique Serie 1 tequila (only one other hotel in NYC boasts of owning this much-desired tequila). Patron which is the main ingredient for the Billionaire's cocktail sells at the price of $7,500 per bottle and only 500 bottles were made.
"They only produced 500 bottles of this series. They really wanted to have limited production of it. It's very unique. It's really smooth. It's got really nice vanilla and caramel notes to it with a hint of floral. You still get a little bit of the nice tequila burn which is what you want, So, it only made sense to use other high-end spirits to go with it." says Mr Goldstein the Beverage director during an interview with FOXbusiness.
Other ingredients of the Billionaire's margarita include; The Louis XIII Cognac which sells at $375 a shot, exotic fruits like Meyer lemon, Key limes, organic blue agave, and Cara Cara Orange Bitters. The making of the later according to Forbes was a laborious process for the Director.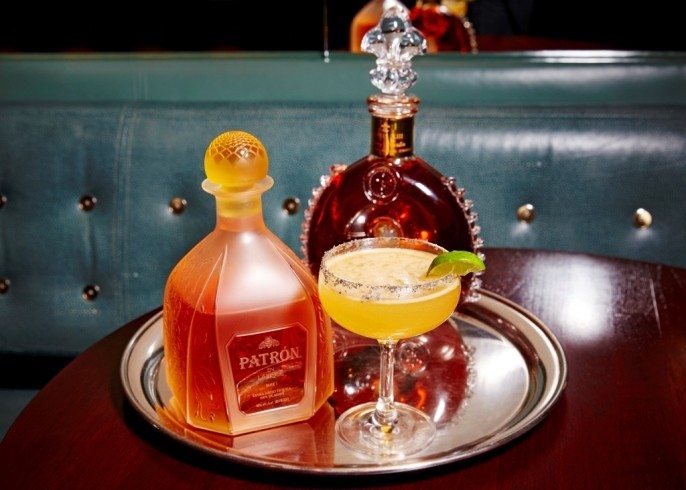 The London NYC bar is yet to sell one of its Billionaire's Margarita but the makers are hopeful they would soon have billionaires calling to patronize their invention for two reasons, one of which is that this won't be the first time New York elites would be dropping $1,200 on a glass of cocktail— back in 2013, 230 Fifth, a deluxe bar in New York sold 7 glasses of their own version of Billionaire's Margarita at the same price.
Theirs' was made from 1800 Coleccion Extra Anejo Tequila 2010 Limited Release which sells at $1,800 per bottle, Quintessence Grand Marnier – $800 and ice from Louis Roederer Cristal Champagne which sells at $450. The other reason is that the market of luxury alcoholic beverages according to Goldstein is headed towards exclusive tequilas.
See Also: His Majesty's Reserve Gurkha Cigar – The Most Expensive Cigar In The World