50 Cent was ranked as one of the richest rappers in the world before he filed a voluntary petition seeking a Chapter 11 bankruptcy protection. Following this, it quickly circulated that Curtis James Jackson III, better known as 50 Cent can't even brag about having 50 cents to his name. This claim is preposterous, Curtis can't be that broke, can he? Let's find out.
The insane news about the rapper, producer, actor and entrepreneur's bankruptcy hit the market on July 12, 2015. Ranked among the richest and most successful rappers in terms of earning, the news had everyone wondering what happened. 
The 50 Cent's story of going broke took us close to the feuds he had with his long-time rival Rick Ross; Lavonia Leviston to be exact. It was in 2009, that 50 Cent played a character called Pimpin Curly who made a sex tape that featured Leviston. No, Ross was not in the video, but he was already in a relationship with Leviston and they have a daughter together.
50 Cent referred to Leviston as a 'porn star' while also throwing out several insults which surely could make any partner furious. To be exact, Leviston is not a porn star, nor a part of the entertainment industry. 50 had no connections with her and shouldn't have attempted destroying her life by releasing her sex videos.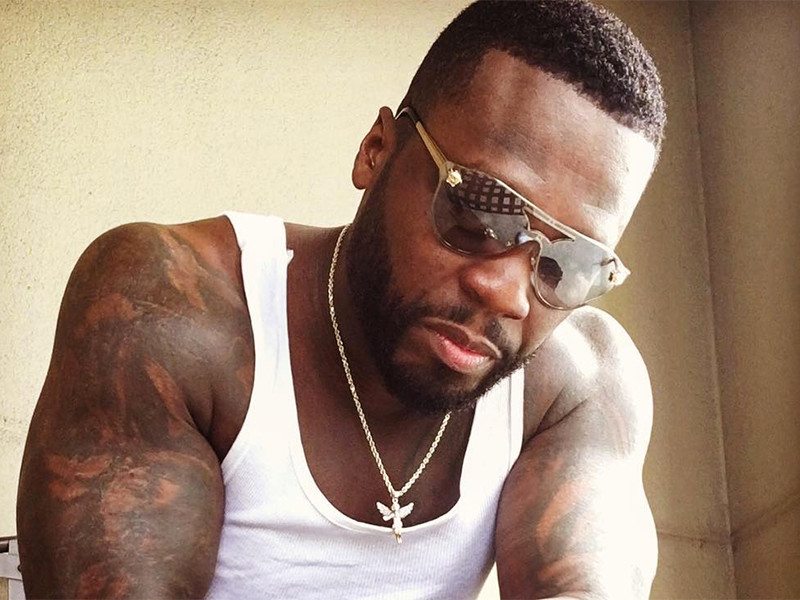 Yes, there are people looking out for such stuff all the time on the internet, and there's nothing that spreads faster than porn here. It's completely illegal to film someone's private life unless that person wants you to do so. Lavonia Leviston sued 50 Cent and won.
Curtis had to pay $5 million in fine for the case, $2.5 million for using her illicit images without permission and the same for giving her unneeded distress and troubles in life. As the law saw more room to hand him more fines, the rapper was demanded to produce detailed accounting reports of his assets so that the jury could decide further on other fines that could be handed to him.
Before the Lavonia Leviston case, 50 Cent was also ordered to pay a whopping $17.5 million for selling the trade secrets of his former partner company Sleek Audio. He used the same trade secrets and technology to start his own brand of headphones which he named SMS Audio. This skyrocketed 50 Cent's loss to $22.5 million.
Is 50 Cent Broke?
Curtis had no option but to file for bankruptcy evaluating his wealth and assets to be around $10 to $50 million while posing the same amount in debts. The assets include his home, an incredible 19 bedroom mansion, which he bought from Mike Tyson.
50 Cent is finally broke, right? We can't still bet on it but that's what he has filed for through his lawyer. He might as well have a plan that'll put the fines on negotiations and he might get to cut-short the millions of money that he needs to pay. Also, 50 Cent might be protected from additional awards of punitive damages he might need to pay to Leviston.
The rapper was provided 15 days to produce a detailed report about his assets and liabilities while he also can withdraw the case at any point in between. Apparently, you don't need to go bankrupt to file a case for bankruptcy.
For example, in 2009, General Motors filed a Chapter 11 bankruptcy and the company was able to bring all of its creditors on tables to negotiate and help the company survive. Things like this work perfectly well and the company reduced the debts to $17 million in no time from $94.7 billion.
See Also: Zoella Bio, Beauty Blog, Age, House, Quick Facts
50 Cent might have been inspired by that and there are chances that he is looking for the same. The stories will be out soon and things will come to light. Until today, we believe 50 Cent owned over $200 million as he was listed at $160 million by Forbes, in 2015 (with tax paid).
While the internet is going insane over the issue, if the 50 Cent's jokes on the internet would make him 50 cents for each joke, he surely would be a millionaire in a day again. But sadly, that's not going to happen.
50 Cent's Current Net Worth
Despite his bankruptcy in 2015, the rap star has an estimated net worth of $20 million as of 2017. In July that year, he reportedly sold his minority stake in Effen Vodka for $60 million, the report has not been confirmed yet. Though 50 Cent took to Instagram to confirm that the deal happened, he didn't confirm the $60 million number.

We are currently waiting for more official information to verify the amount involved.

Fact Check: We strive for accuracy and fairness. If you see something that needs updating,