With an estimated global fan base of about 3.5 billion, football is undoubtedly the most popular sport in the world. It thus comes as no surprise that the cash involved in running the sport and its affairs runs into billions of dollars. With players like Messi, Ronaldo, Neymar, and Bale gracing football pitches in the present day, the level of commercialization is so immense that we now have numerous multimillionaires among footballers. These elite football players derive their earnings not only from wages and bonuses, but also from numerous mouth-watering endorsements and business deals. With combined information from Forbes and popular football portal Goal.com. We bring you the latest list of richest footballers in 2015.
20. John Terry (35)
Team: Chelsea FC
Net worth: $65 million
He dropped his captain band with the England national team when he retired in 2006 but still wears it at Chelsea. He is one of the greatest defenders Stamford bridge has ever had. He has been on a $9 million salary for the past three years, but when he's not on the pitch, Terry involves himself in the real estate business, which contributes largely to his exchequer. The recent sale of his 9-bedroom Surrey manor for $23.5 million made him a $15 million gain. He has once been involved in a lucrative deal with Umbro.
19. Sergio Aguero (27)
Team: Argentina/Manchester City
Net worth: $66 million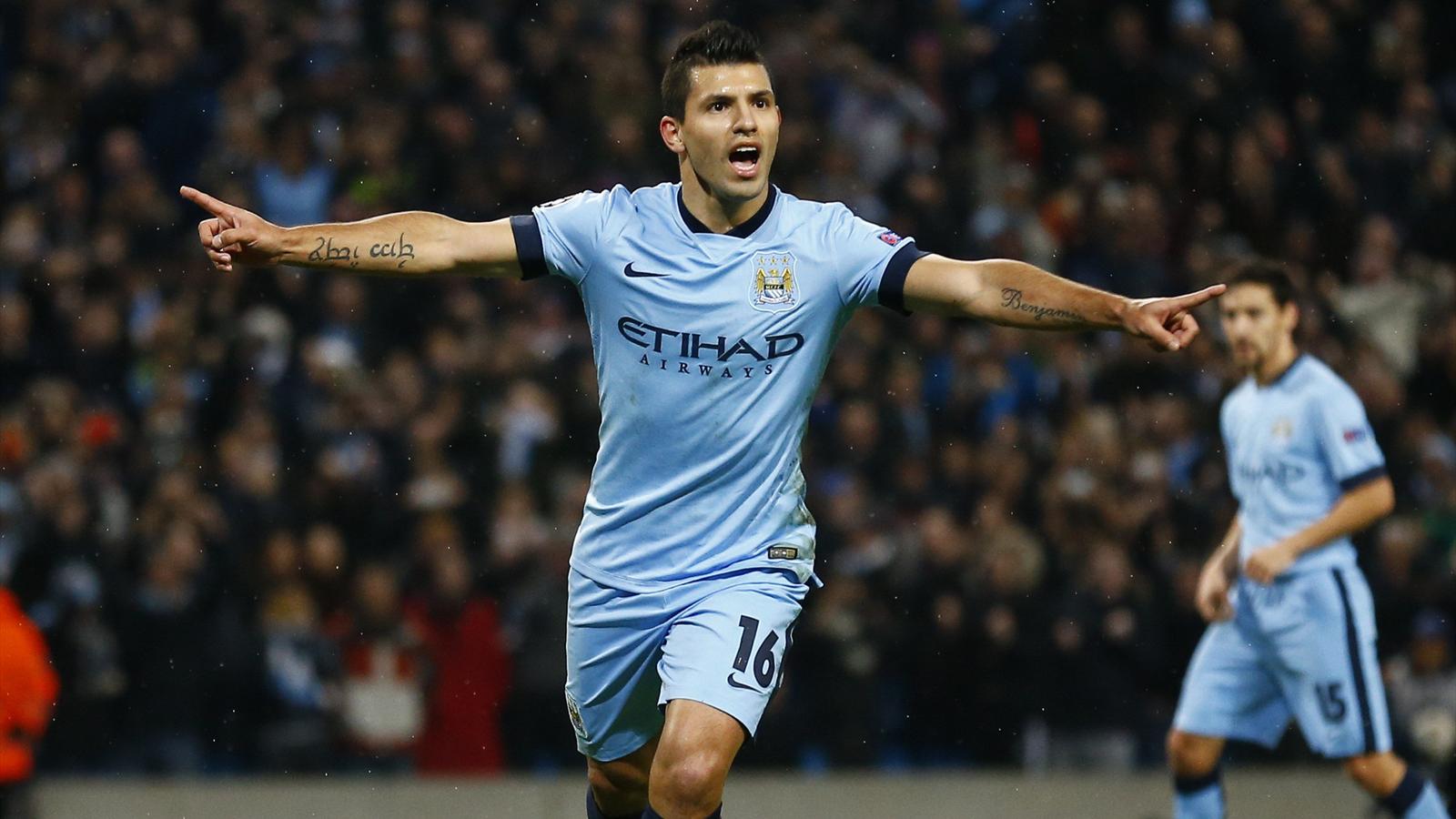 Big-spenders Manchester City in 2011 acquired the formidable striker from Athletico Madrid for a concealed fee speculated to be around $55 million. He has since proven himself to the English side on many occasions, the most remarkable being the 94th min victory clincher he scored against QPR to snatch the 2011/2012 league title from neigbours Manchester United. He currently earns; $14 million at the Etihad excluding bonuses,  $7.8 million yearly from various endorsements including Hugo Boss, Play Station, Puma, Pepsi and Gillette.
18. Gerard Pique (28)
Team: Spain/Barcelona
Net worth: $66 million
Good thing his pop star wife, Shakira's net worth isn't inclusive, coz that would've definitely given C. Ronaldo the run for his money. Anyway, the eminent defender played a great part in the treble bagged by his team in 2015. The centre back isn't the only position the Spaniard earns from, he's also quite as charming in front of the cameras, and models for the Mango Clothes, fashion label. To further sprout his $6.7 million annual earnings from Barca, Pique's got stakes in one of Catalan's most lucrative Meat company, 'Bas Alimentaria', and endorses Nike.
17. Francesco Totti (39)
Team: AS Roma
Net worth: $68 million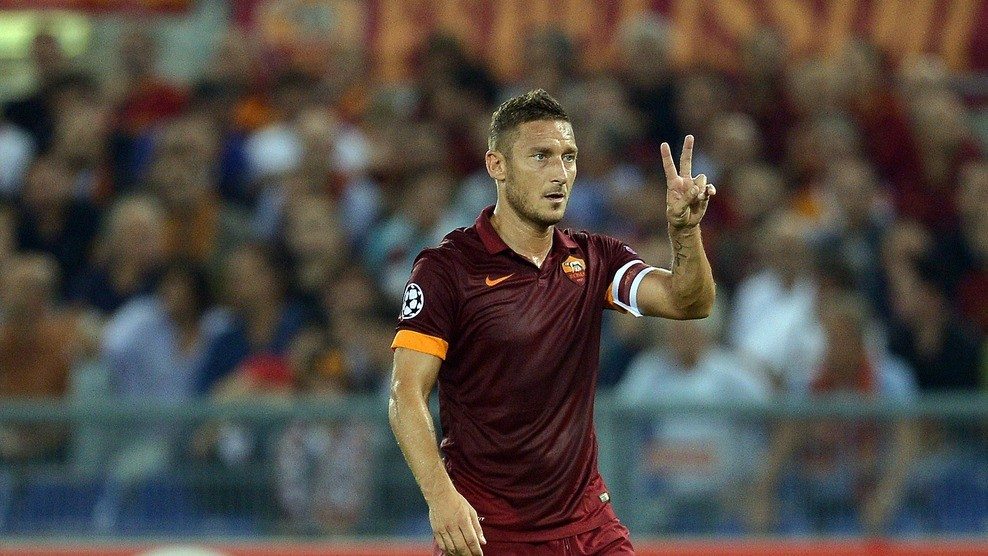 The Italian legend has been playing for Roma his entire 23-years career, since making his first senior team appearance in 1992, he is in fact the only player to stay that long in the club. Roma pays him $5.5 million each season. In addition to that, the Italian is very industrious, he named his real estate company, Numberten after his jersey number, Numberten has a number of subsidiaries. He endorses for Pepsi, Nike and Party Poker.
16. Franck Ribery (32)
Team: Bayern Munich
Net worth: $69 million
He retired from the France national team in 2014 but continues to hold the flanks for Bayern Munich. The Frenchman has won many accolades including the 2013 UEFA best player. He joined the Bundesliga side in 2007 and renewed his contract in 2013, which saw him earn $15.6 million per season. He also has a $1.1 million annual endorsement deal with Nike.
15. Yaya Toure (32)
Team: Ivory Coast/Manchester City
Net worth: $70 million
The 2015 Africa Cup of Nations winner is also the reigning and four-time African Player of the year. The Ivorian made his debut in 2001 at Belgium's K.S.K Beveren, and has also played for Olympiacos, Monaco and Barcelona, from where he was taken-up in 2010 by premier leagues' Manchester City for around $37 million, making him the highest paid in the EPL as at then. To avert PSG's interest in the Ivorian midfielder, City increased his wages in 2013. He is a goodwill ambassador for the United Nations environment program and also has sponsorship deals with Puma and Nissan.
14. Steven Gerrard (35)
Team: Los Angeles Galaxy
Net worth: $73 million
This players' loyalty to Liverpool is unquestionable, prior to his July, 2015 move to LA Galaxy, he has never worn any other jersey besides Liverpools', one can only wonder what he would look like in a different one. After a 27-year lifetime career with Liverpool, I bet even non-fans will miss him. In addition to his $11 million salary he earned at Liverpool, he owns the Steven Gerrard Promotion Limited, worth $5.5 million. His deal with LA Galaxy is described as highly lucrative, and his endorsements with Adidas, Lucozade and Jaguar are active.
13. Gianluigi Buffon (37)
Team: Italy/Juventus
Net worth: $77 million
The legendary shot stopper and most capped Italian international, Gianluigi Buffon captains both Juventus and his national team. Buffon was purchased by Juventus from Parma for $55 million in 2001 and has remained with the team for 13 years now, and counting. The all time most expensive keeper of all time currently earns $7 million annually, also sometime in 2013 his stakes in manufacturing company Zucchi bloomed, earning him a whopping $22 million bonus. He retains a lucrative sponsorship deal with Puma, Fiat and Pepsi.
12. Rio Ferdinand (37)
Team: Queens Park Rangers
Net worth: $82 million
Following his retirement from pro-football on the 30th of May, 2015, he is technically not supposed to make the list, but come on, it's barely a month and memories of him are still fresh in our hearts. He last played for QPR at $3 million annual salary but it was his 12-year spell as Manchester United's defender that made him popular. Ferdinand's net worth comes mainly from his entrepreneurial skills employed off pitch. He owns the White Chalk record label, Rosso restaurant in Manchester, #5 Clothing label – sold in UK's Selfridges stores. He also has endorsement deals with BT sport, Nike, and Jaguar.
11. Bastian Schweinsteiger (31)
Team: Germany/Bayern Munich
Net worth: $85 million
The Bayern Munich midfielder is also the captain of his national side, Germany, following previous captain, Phillip Lahm's retirement from international football. The 2014 world cup winner joined the Bundesliga side as a youth player in 1998 and has paved his way through to the senior team. Schweinsteiger, currently earns $16 million annual salary at Bayern and has lucrative deals with Adidas, Audi, Beats by Dre, Funny Frisch crisps, Nivea and Right Guard.
10. Frank Lampard
Team: England/New York City FC
Net worth: $91 million
He made his debut with West Ham but left after 5 years to Chelsea for $17 million, where he spent more than half of his career before leaving on loan to Man City. In 2015, he left the Premier league for the first time to play for America's New York FC. A greater part of Lampard's wealth comes from his 13-year dedication to English side, Chelsea. His property assets valued at about $55 million includes; a townhouse in Chelsea, houses in Barcelona and Docklands. He endorses Nike, Adidas and Pepsi.
9. Ronaldinho Gaucho (35)
Team: Brazil/Queretaro
Net worth: $94 million
Currently playing for the Mexican side Queretaro, this Brazilian legend won the FIFA world player of the year award in 2004 and 2005. He took his incredible skills to Europe via PSG in 2001 for $8 million, the Catalan giants snatched him up for $39 million, where he obtained most of his net worth. He has also graced jerseys of Milan, Flamengo and Atletico Mineiro. Ronaldinho endorses Nike and also owns luxurious properties in Brazil, Greece, Florida, Lake Coma, and Barcelona.
8. Raul Gonzalez Blanco (38)
Team: New York Cosmos
Net worth: $96 million
The legendary striker has definitely left his mark in the football game, his successes are too numerous to mention. After playing at his best in Real Madrid for 16 years, he left in 2010 for Schalke and later for  Quatri's Al Sad where he earned  an annual $16 million and $11 million wage respectively. Raul now plays in the US for New York Cosmos, where he also heads the Youth academy of the same team. As the Spaniards footballing career slowly comes to an end, he has non-sport businesses to live by; he owns 'Luri', a property company, 'Cadmus' an energy company, his 'Scar Sport Europe' business invests in renewable energy.
7. Samuel Eto'o (34)
Team: Sampdoria
Net Worth: $99 Million
The former Cameroon international striker made his debut with Madrid in 1997 and have had spells with, Mallorca, Barcelona, Inter, Anzi Makhachkala, Chelsea, and Everton. Eto'o currently plays for Sampdoria but rumor has it he may soon move to Antalyaspor. However, majority of his wealth came from the highly profitable two seasons with Russia's Anzi Makhachkala, which at that time made him the highest paid player in the world and the two consecutive UCL title he won with Barcelona and Inter respectively. The 4-time African Player of the year endorses for Ford and earns from a 5-year sponsorship deal with Puma.
6. Ricardo Kaka (33)
Team: Brazil/Orlando City
Net worth: $109 million
Football history would never be complete without mentioning Kaka, the 2007 Ballon d'Or world's best player. I call him Pastor Kaka, he has never been afraid to boldly affirm his faith in Jesus which is apparent in his actions. The attacking midfielder debuted in 2001 and has left his footprints in Sao Paulo FC, Milan and Madrid. In 2015, he made the move from Milan to the MLS, Orlando City on a $6.6 million annual salary and extra $7.2 million yearly compensation, this makes him the highest paid player in the MLS history. He currently models for Armani on a 7-year contract, other endorsements are Pepsi, Samsung, Gillette, and Adidas. His assets spread among Madrid, Natal, Milan and Manhattan.
5. Wayne Rooney (30)
Team: England/Manchester United
Net worth: $117 million
#5 is the highest paid player in the English Premier League. This English footballer plays and captains for his national team and Manchester United. He made his professional debut with Everton in 2002 before joining Manchester United two seasons later for $41 million. He recently signed the biggest deal in English football history which made him earn $473,000 a week. He also has commercial deals with Nike, Collin Harper and Samsung which earns him additional $6 million annually, so don't be amazed when you see his more than $14 million worth mansion in Prestbury.
4. Zlatan Ibrahimovic (34)
Team: Sweden/Paris Saint Germain
Net Worth: $119 Million
The Swedish striker and captain has been around for a while and is among the big names in modern football. Starting out at 'Malmo FF' in the late 90's,  Ibrahimovic also played for Ajax, Juventus, Internazionale, Barcelona and Milan before joining PSG in 2012 for a reported $23 million, with a $19 million annual pay. He has few sponsorship deals including Volvo, Xbox, Nivea and DressMan, he also created his first fragrance this year which will be available by August. He owns properties in Stockholm, Milan, Tribeca and New York, including a 350-acre island in Davenso. His 2013 memoir 'I am Zlatan' which sold millions of copies earned him $9.1 million.
3. Neymar Jr (23)
Team: Brazil/Barcelona
Net worth: $153 million
Neymar is one of the fastest rising youngsters ever. Making his pro-football debut in 2009, he has already received nominations for the FIFA Ballon d'Or. The Brazilian has made a tremendous success in such a short time. He is currently the captain of Brazil, and joined the Catalan giants in 2013 with an annual salary of $10 million, which is speculated to be doubled when he renews his contract with the Spanish side later this year. Neymar endorses Red bull, Palpiteros, Panasonic, Unilever, Volkswagen, Santander, Nike among others. He equally owns series of properties in Sao Paulo as well as a yacht valued at $6.3 million. Neymar is eyed by many managers of other top teams and is a player to watch out for.
2. Lionel Messi (28)
Team: Argentina/Barcelona
Net Worth: $227 Million
Messi holds a record of four consecutive time (2009-2012) FIFA world's best player. The Argentine is seen by many as the most talented player of all time. The regular raise in his salary, which is currently $23 million contributes to making him the second richest footballer. Messi is affiliated with numerous profitable endorsement deals, best of them with Adidias, others; Samsung, Dolce & Gabana, EA sports, Gillette, Head and Shoulders. Messi's sprout assets include the Azahares del Parana mansion and a collection of luxurious automobiles.
1. Cristiano Ronaldo (30)
Team: Portugal/Real Madrid
Net Worth: $238 million
The most popular athlete in the world, the reigning and three-time FIFA world's best player, Cristiano Ronaldo is also the richest footballer in the world. His wealth increased to its current value in 2014 thanks to bonuses from his 3rd Ballon d'Or accolade and the UCL title his side won the same year. His top endorsement deals with Nike, Emirates, Toyota, Emporio Armani, Samsung, Konami, Herbalife, KFC, Castrol, including his CR7 clothing line, contribute hugely to the player's wealth. Just a quick trivia; CR7 doesn't have any tattoo because he donates blood often. How generous!!!

Fact Check: We strive for accuracy and fairness. If you see something that needs updating,