Net Worth:
$5 million
Age/Date of Birth:

March 11, 1969
Height:

6 feet, (1.84 m)
Ethnicity/Race:

African-American
Nationality:
American
Wife or Girlfriend:
Lori McCommas ( m. 1994; div. 2003) ( m. 2005; div. 2007) Michelle Ghent ( m. 2010; div. 2013) Mira Pak ( m. 2013; div. 2015)
Parents:
Father: Tyrone Howard
Mother: Anita Hawkins Williams
Hollywood hunk, Terrence Howard has one of those faces that leaves a mark on the memories of fans. He is an American actor and singer who broke into the big screen with his riveting performance in Mr. Holland's Opus (1995). However, his breakthrough would come in the 2000s with films like Crash (2004) and Hustle & Flow (2005) for which he received an Oscar nomination for Best Actor. In more recent years, Terrence Howard is best known for his role as Lucious Lyon on Fox's hit drama series Empire.
Terrence Howard has an estimated net worth of $5 million, this fortune is achieved mainly from appearing in various roles in movies and television shows
Terrence would have been much richer but, unfortunately, he has experienced some difficult financial and marital issues which we will find out in this article.
His Early Life and How He Began
Terrence Dashon Howard was born on March 11, 1969, in Chicago, Illinois, and raised by both parents in Cleveland, Ohio. Howard had what can be described as a rocky childhood, suffering in the hands of an abusive father. At the age of 16, he was emancipated from his parents and began living off welfare.
Following the footsteps of his great-grandmother Minnie Gentry who was a stage actress, Howard moved to New York with hopes of beginning an acting career. While in the Big Apple, he enrolled at Pratt Institute in Brooklyn where he studied chemical engineering. However, he dropped out after two years to focus on acting.
Howard launched his acting career in the early '90s and began gaining ground by the mid-90s. His first role came in the 1992 TV movie, The Jacksons: An American Dream. After appearing in a string of small roles including TV shows, Terrence got his first major role in Dead Presidents (1995) followed by Mr. Holland's Opus (1995), the latter garnered more success, grossing over $106 million from a budget of $31 million.
Analysis of His Net Worth Estimated at $5 Million
Acting Remains the Major Source of Terrence Howard's Wealth
In the early 2000s, Howard starred in several box office flops, from Angel Eyes to Hart's War. His only major hit at this time was Big Momma's House (2000) wherein he starred opposite Martin Lawrence. However, by the mid-2000s, Howard's career began to gain momentum. He starred in the highly acclaimed, Oscar-winning drama film, Crash (2004). It grossed $98.4 million against a $6.5 million budget.
He followed up the success with yet another hit movie, Hustle & Flow (2005). For this role, he earned 7 accolades including a BET Award for Best Actor. He also received 11 other award nominations including Golden Globe, Oscar, and SAG. Howard reportedly received $12,000 for this role; a small amount compared to the movie's acclaim. Notwithstanding, it opened the doors to higher paychecks. He earned $40,000 for Idlewild (2006).
Howard's career hit unprecedented heights in 2008. He forayed into music and Broadway and also landed a very lucrative role in Marvel Comics superhero film Iron Man, receiving a paycheck of $3.5 million. He left the franchise after being asked to take an 80% pay cut for the subsequent sequel. He was replaced by Hotel Rwanda star Don Cheadle who received $1 million for the first sequel, Iron Man 2.
Regardless of what he lost from Marvel, Howard made it all up with the 2009 sports action film, Fighting. Although it was a flop, the film brought him $1.75 million. Again, he made $1 million playing Nelson Mandela in Winnie Mandela (2011). He worked on several other successful projects and in 2015, he began starring as Lucious Lyon on the hit FOX series, Empire. He earned as much as $175,000 per episode of the show.
What He Earned In Some of His Popular Acting Projects
Hustle & Flow (2005) – $12,000
Idlewild (2006) – $40,000
Iron Man (2008) – $3.5 Million
Fighting (2009) – $1.750 Million
Winnie Mandela (2011) – $1Million
Empire (2015 – 2020) – $175,000 per episode
He's Also Made Good Money as a Singer-songwriter and Record Producer
As a self-taught musician, Howard plays both the piano and the guitar. His first studio album titled Shine Through It was released in 2008. The album has eleven tracks, all composed by Howard. He also produced all the tracks with some assistance from Miles Mosley.
The album was released in the UK on the 1st of September 2008 and peaked at No. 31 in US Billboard 200 and No.6 in US Top R&B/Hip-Hop Albums. Considering that, it isn't out of place to conclude that the effort added a significant amount to the actor's wealth.
The Actor's Net Worth Was Once Estimated at $30 Million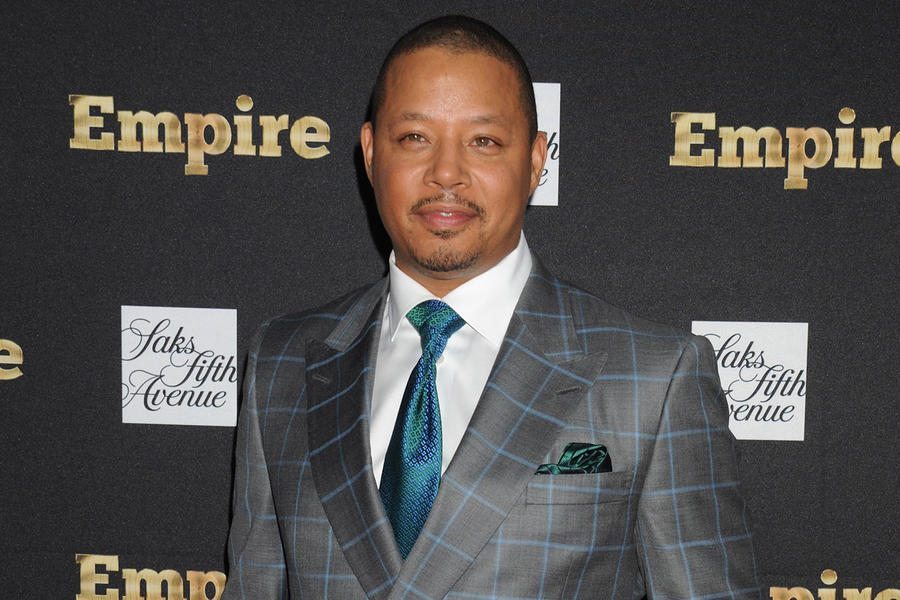 Based on the foregoing, it is clear that the actor should be worth more than the $5 million currently estimated to be the value of his wealth. Terrence Howard has earned at least a total of $50 million from his endeavors in the entertainment industry.
At some point, it was even estimated that he had accumulated riches valued at $30 million, this begs the question: how did he lose a huge chunk of his wealth?
A Significant Portion of His Earnings Go to Spousal and Child Support
The actor has been married and divorced four times to three women. Even though he got engaged again to his third wife, his first and second still get spousal support from him. Also, he had three kids with his first wife. This means he pays for child support as well.
The specifics may not be known but we can tell the amounts involved are pretty hefty. For instance, he was ordered to pay his second wife a massive $1.3 million in overdue support and interest in 2019.
He Has Been Hit with Several Tax Liens 
In 2019, it was reported that that actor had to hire a high-profile criminal lawyer to defend him after he learned that the State of California Franchise Tax Board has a case against him. It was said that the actor had been slapped with a tax lien for $143,534.61 by the State.
This wouldn't be the first time Terrence is facing such an issue. Way back in 2006, the Internal Revenue Service came for him with a tax lien for $600,000. A few years later (2010), the federal agency returned for another $1.1 million tax lien.
Comparing Terrence Howard's Net Worth to Other Cast Members of Empire
Howard played Lucious Lyon in the musical drama series. Other main characters of the series include Cookie Lyon (Taraji P. Henson), Hakeem Lyon (Bryshere Y. Gray), Jamal Lyon (Jussie Smollett), Andre Lyon (Trai Byers), Anika Calhoun (Grace Byers), and Becky Williams (Gabourey Sidibe) amongst others. As shown below, Taraji is the richest cast member of the show.
Taraji P. Henson Net Worth – $25 Million
Gabourey Sidibe Net Worth – $6 Million
Terrence Howard Net Worth – $5 Million
Bryshere Gray Net Worth – $2 Million
Grace Byers Net Worth – $2 Million
Trai Byers Net Worth – $1.5 Million
Jussie Smollett Net Worth – $1.5 Million
The Actor Has Been Married and Divorced Four Times to 3 Women
Date of Birth: June 22, 1969
Occupation: Undetermined
Duration of Marriage: 1989 – 2003; 2005 – 2007
No of Children with Terrence: 3 (Heaven, Aubrey, and Hunter Howard)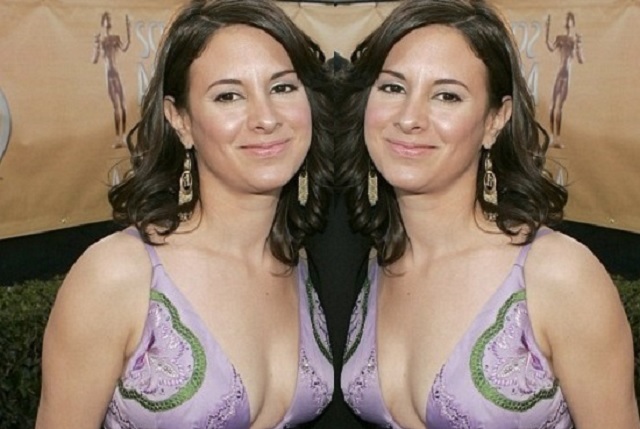 Howard married his college sweetheart, Lori McCommas, after finding out that she was pregnant in 1989. The couple had three children, two girls Aubrey and Heaven, and a boy named Hunter. They divorced in 2003 for reasons best known to them but got together again and remarried in 2005.
Like the first time, the marriage crashed again as they divorced in 2007. Even as what transpired between the two has been largely left to speculations, it is known that they had domestic violence issues. The actor was once arrested for hitting Lori.
Date of Birth: Sometime in 1977
Occupation: Production Manager
Duration of Marriage: 2010 – 2013
No of Children with Terrence: Nil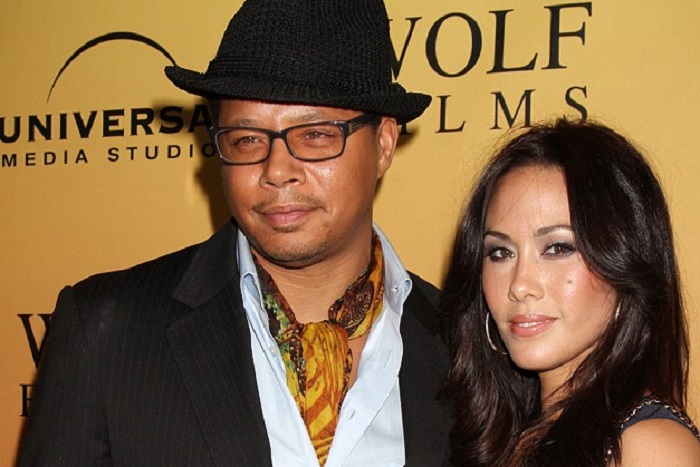 The actor married his second wife Michelle Ghent in 2010, but the marriage barely lasted for a year as Ghent filed for divorce the following year, precisely in February, citing "irreconcilable differences". Terrence's marriage to Michelle was a dramatic one. Several months after she filed for divorce, she followed it up with a restraining order alleging that the actor was physically abusive.
Their divorce was finalized in 2013 but the ex-couple continues to gun for each other. Sometime in July 2020, it emerged that Ghent is asking for $1.3 million which she claims Terrence owes her from their divorce. The court ruled in her favor as the actor was ordered to pay Ghent the sum.
Date of Birth: June 1, 1977
Occupation: Former Model and Restaurateur
Duration of Marriage: 2013 – 2015
No of Children with Terrence: 2 (Qirin Love and Hero Howard)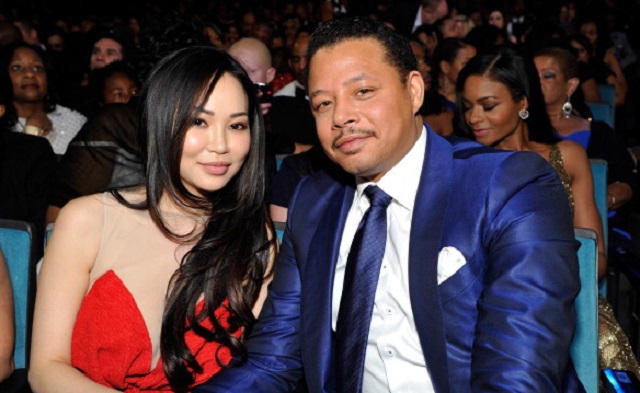 Miranda Pak and Terrence met at an L.A. restaurant in 2013, things happened quickly for them as they were ready for marriage after three weeks of dating. It was in October 2013 that they got married in a private event held in Vancouver, Canada. Unfortunately, the marriage ended as quickly as it started as they parted ways sometime in August 2014 and finalized their divorce in July 2015.
While they were officially divorced, Pak and Howard maintained a close relationship and soon gave people reasons to suspect they were working towards getting back together. It eventually emerged that they had found their way back to each other and were even expecting their second child.
Miranda and Terrence eventually got engaged again in December 2018 at the Crustacean Beverly Hills restaurant. To the best of our knowledge, they are yet to tie the knot a second time.
Fact Check: Is Terrence Howard Really Gay?
It isn't unusual for people to question the sexuality of popular figures. Several actors have had their orientation questioned over the years. There are several ways one can explain why this happens. First, many entertainers never suspected to be anything but straight have come out to proclaim it's not the case.
For actors, portraying a sexually fluid character is probably the easiest way to stir curiosity in that direction. If the first two scenarios aren't the case, then it boils down to rumors which happen to be the case for Terrence Howard.
Apparently, people have been making queries about the actor's sexuality, wondering if he is gay for reasons that are not obvious. If his history with women is anything to go by, Howard is definitely not gay. Though there may be speculations about his sexuality, there's no proof yet that he might be anything but straight.
What You Should Know About His Parents and Siblings
The Hollywood star was raised in Cleveland by his father, Tyrone Howard, and mother, Anita Williams. Both of his parents were biracial, with African and Anglo ancestry.
Growing up was a nightmare for Howard who had to go through disciplinary beatings from his physically abusive father. His father once stabbed another man, right in front of Howard who was just 2 years old at the time. Consequently, Tyrone Howard spent 11 months in jail for manslaughter. Howard's parents divorced upon his father's release from jail.
The actor has four siblings: Antonio Howard, Darnell Williams, Tyrone Howard Jr., and Ariana Williams.
Profile Summary
First Name:
Terrence
Last Name:
Howard
Also Known As:

"High Yellow", Terry,
Sex/Gender:

Male
Profession:

Actor, rapper, singer-songwriter, and record producer
Famous For:
Television series "Empire"
Colleges/Universities Attended:

Pratt Institute
Educational Qualifications:

N/A
Religion:

Christianity
Birthday & Zodiac

Age/Date of Birth:

March 11, 1969
Zodiac Sign:
Pisces
Birth Place:

Chicago, Illinois, U.S.
Nationality:
American
Ethnicity/Race:

African-American
Country of Residence:

united States of America(USA)
Physical Attributes

Height:

6 feet, (1.84 m)
Weight:

‎175 lbs; (80 kg)
Eye Colour:

green with a hazel star-burst
Hair Color:

Black
Other Body Measurements:

N/A
Relationships

Marital Status:

Divorced
Spouse/Partner:

Lori McCommas ( m. 1994; div. 2003) ( m. 2005; div. 2007) Michelle Ghent ( m. 2010; div. 2013) Mira Pak ( m. 2013; div. 2015)
Family and Relatives

Father:

Tyrone Howard
Mother:
Anita Hawkins Williams
Children:

Heaven Howard,
Qirin Love Howard,
Hunter Howard, Aubrey Howard
Siblings:
3 brothers - Tyrone Howard Jr., Antonio Howard, Darnell Williams;
Ariana Williams- Sister
Other Relatives:

N/A
Net Worth
Estimated Net Worth:

$5 million
Salary:
$175,000 per episode
Source of Wealth:

Acting