Acting may be a transcending career that elevates human imagination but when it is all said and done, it still a job that is meant to provide a source of livelihood to actors and actresses. And as a job, it is one of the most lucrative ones in the world as Sharknado actress, Tara Reid can testify having become a millionaire since joining the industry. Tara Reid's net worth has benefited from her appearances in films and shows since the 80s, including the aforementioned franchise, Sharknado.
Tara Reid's career has seen her appear in productions like The Big Lebowski, Van Wilder: Party Liaison and the American Pie film series. With a filmography with over 70 movies and TV shows, here is a look at Tara's net worth as well as how she makes her money.
Tara Reid's Net Worth And Earnings
Tara Reid has a personal net worth of $2 million and she has amassed her net worth over the course of a career journey that began in the early 80s.
She began her career as an actress working on commercials, which was not the most financially rewarding job, especially if you are not an established actor and a superstar, but it was a path to becoming one and Tara stuck with it, working with some major brands like Jell-O and McDonalds.
It was a career that began when she was a child and after some time, she eventually made her debut appearance as an actress in 1982, appearing on the CBS daytime game show, Child's Play.
After that appearance, Tara Reid did not appear in another project until 1987 when she was cast as Amanda in A Return to Salem's Lot. After appearing in the film, she had to wait a few years before she made an appearance as an actress in a scripted drama, returning onscreen in 1994 for an episode of Saved by the Bell: The New Class.
After she appeared on the classic show, her career began to find some consistency and she appeared in a few episodes of the soap opera, Days of Our Lives and California Dreams before she was cast as Bunny Lebowski in the cult film, The Big Lebowski, which gave her her big break.
Since appearing on The Big Lebowski, Tara Reid's net worth began to grow with a string of appearances across various films like Cruel Intentions, Around the Fire, Just Visiting and her role as Victoria Lathum in the American Pie film series.
After a couple of years of appearing in low budget films that did not perform very well in the box office, Tara Reid's net worth began to dwindle and so did her career profile, that is, until she began to play April Wexler in the cult film series, Sharknado.
Tara Reid's appearances in the film series was a return to public consciousness for the actress and she has built her net worth back to a significant level since she began appearing in the film series.
How Does Tara Reid Make Her Money?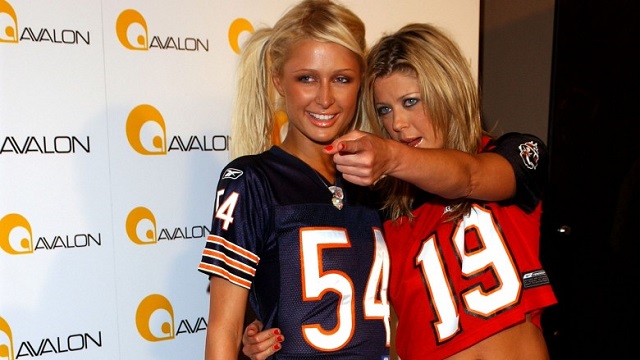 We have outlined the career journey that has enabled Tara Reid's net worth climb to $2 million and put her in the millionaire bracket but how does she make her money? How much does she get paid per film?
Having appeared in over 70 movies and TV shows over the course of her career, we cannot definitively say how much she earns per film but we have her career earnings across some of her major films.
One of them is the American Pie franchise, where her highest salary for any of the movies was $250 thousand, for the last film, American Reunion. Her salary was the lowest among the ensemble cast and she is believed to have earned so little because of her inability to become a box office attraction. Some of her counterparts in the film, such as Seann William Scott and Jason Biggs earned as much as $5 million for their time in the film.
Tara Reid's net worth has benefited from her other major franchise, Sharknado. She earns $125 thousand per movie and having appeared in five movies in the film franchise, this has added up to $600 thousand from appearing in the film series.
See Also: Genevieve Gorder Net Worth: How Does She Make and Spend Her Money?
Other means she earns money outside of acting include taking up technical roles as an executive producer in films like Party Bus to Hell, Worthless and The Last Sharknado: It's About Time. She has also made money through a short-lived partnership with e-cigarette company, Mont Blunt, all of which has earned Tara Reid a net worth of $2 million.
By any means, Tara Reid's net worth is nothing to smirk at outside of Hollywood but in the industry, having gotten her big break as far back as 1998, it is not what many would expect.