As long as the game of ice hockey is concerned, Sidney Crosby who currently captains the NHL team Pittsburgh Penguins has dominated the pages of history with so many epic achievements. After winning the Richard Trophy for the second time in 2017, the Canadian trailblazer was officially named among the 100 greatest NHL players of all time. This came on the heels of many other enviable feats he has achieved in the sport over the years. To what extent have all these achievements translated into a monetary reward for the athlete; what's Sidney Crosby's net worth? Let's find out together.
Background Details of Sidney Crosby 
Fondly known as 'Sid the Kid', the ice hockey pro has a life history that dates back to August 7, 1987, when he was born in Halifax, the capital city of the Canadian province of Nova Scotia. Since we are focusing mainly on Sidney Crosby's net worth here, it may interest you to note a certain connection being made in the media between what he commands as salary, his jersey, and his date of birth. This is it: his yearly contract with Pittsburgh Penguins which has stood at $8.7 million since the 2007/08 season and his jersey number (87) are said to both reflect his birth date (8/7/1987).
Sidney's mother is named Trina while his father is Troy Crosby. Like Sidney his son, Troy also played hockey but he couldn't go far with it at a pro-level. Troy ended his hockey career playing as a goaltender at the Quebec Major Junior Hockey League. However, he did well to encourage his son to achieve what he couldn't in the sport.
Growing up in Cole Harbour, a nearby city to Halifax, Sidney Crosby began to demonstrate an inclination towards ice hockey quite early in life. By the time he was two, he turned his family's basement into a mock hockey pitch where he would shoot rubber discs (pucks) into an improvised net with his family's dryer in the background. Today, there is a memorial depiction of those childhood gameplays of Sidney's at PPG Paints Arena, a well-regarded multipurpose indoor sports arena in Pittsburgh.
How Much Does He Earn As Salary?
As already hinted, Sid is on a yearly contract of $8.7 million with his current club, Pittsburgh Penguins. This is a contract that has been running continuously since 2007. Although there are other sources from which the athlete has gathered his net worth, there is no doubt that his salary has contributed far more than the rest.
SEE ALSO: What Is Tyler Perry's Net Worth And How Did He Make And Spend His Money?
What Is Sidney Crosby's Net North?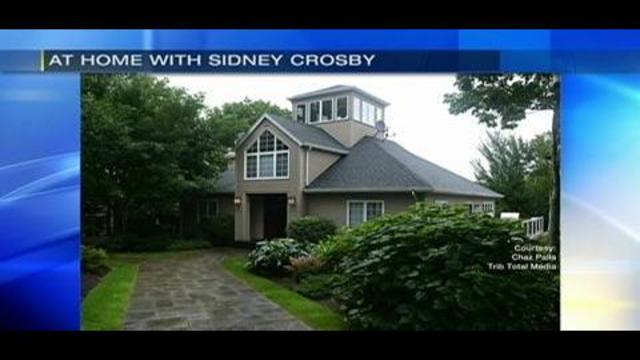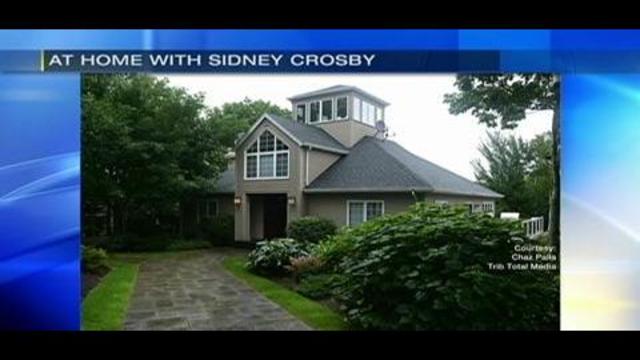 With his net worth currently standing at $55 million, Sidney Crosby is listed among the 20 wealthiest hockey players of all time. How has he come to achieve so much? We'll tell you.

From those childhood gameplays as noted above, Sidney developed in the game until he became quite an infant prodigy in it. He was so good in the game that he started attracting media attention to himself as a minor hockey player. He granted his first media interview at age 7. Then, he grew with the game until he played it at the high school levels.

Sidney Crosby's professional career kicked off during the 2005 NHL Entry Draft. He made his NHL debut on September 5, 2005, playing for the Penguins against the New Jersey Devils. He has been playing for the Penguins since then and, over the years, he has done well in the game both for his club and his country Canada. Two years prior to his professional debut, he played for Canada at the 2003 Junior World Cup hockey events held jointly in the Czech Republic and Slovakia where Canada finished fourth.

Since his professional days, Sid has received several recognitions in the sport. Most notable among these recognitions are his three-time Stanley Cup victories with the Penguins, his two Olympic gold medals with Team Canada, and the overall win with Team Canada at the 2016 World Cup held in Toronto Canada. In addition to these, Sidney has been an NHL All-star for a record eight times. In 2017, he was NHL's All-star Games Superskills Accuracy winner. Then, in 2019, he became NHL's All-star Game Most Valuable Players. With the winning benefits, salary, endorsements and more that came with these recognitions, they have constituted major contributors to Sidney Crosby's net worth.

With so much in his account, Sid is said to be a moderately frugal person. He owns a modest house overlooking a lake in his hometown of Nova Scotia. As for his car, he drives a Chevy Tahoe.

Fact Check: We strive for accuracy and fairness. If you see something that needs updating,