Tyler Perry is one of America's most versatile entertainers ever. He is not just an actor but his acting genre and style make him one of the highly sought after in the industry. Apart from being a comedic actor, he is a stand-up artist, playwright, screenwriter, bestselling author, director, filmmaker, character inventor, and more. Of course, as you would expect, each of these has added a stream of dollars running into the entertainer's bank. It is no wonder he was named Forbes' highest-paid male entertainer in 2011, having earned $130 million during the year under review? So, this post focuses on questions around Tyler Perry's net worth – including how he has gathered it, how he spends it, and more as space allows.
Tyler Perry's Biography
An Afro-American by ethnicity, Tyler Perry was born as Emmitt Perry Jr in New Orleans, Louisiana on September 13, 1969. He had an unhappy childhood that made him suicidal at some points. Although his legal parents were Emmitt Perry Sr. and Willie Maxine Perry (nee Campbell), he later discovered through a DNA test that Emmitt Sr. was not his biological father. This, coupled with Emmitt Sr's alleged physical abuse of Tyler as a child – which eventually drove a wedge between them – caused the entertainer to change his legal first name from 'Emmitt' to 'Tyler' as it is now.
Certainly, as a part of the difficult childhood that was Perry Tyler's, he dropped out of high school. But he later acquired The General Educational Development (GED) certification through self-study. By this, he is officially recognized to have a high-school-level academic ability. With this obviously limiting background, how did Tyler Perry achieve so much success as a writer and an entertainer generally?
He is yet another of the millions of Americans who trace their success stories to Oprah Winfrey. According to him, the one influence that turned his life around, from a suicidal childhood to vigorous adulthood and a thriving career life was an episode of the Oprah Winfrey Show that he watched in 1989 while he was 20 years of age. The show in question taught him the therapeutic power of writing which caused him to start writing a series of letters to himself. This practice eventually gave rise to his first major successful play ever, which was significantly entitled I Know I've Been Changed.
Tyler Perry's Net Worth And How He Earned It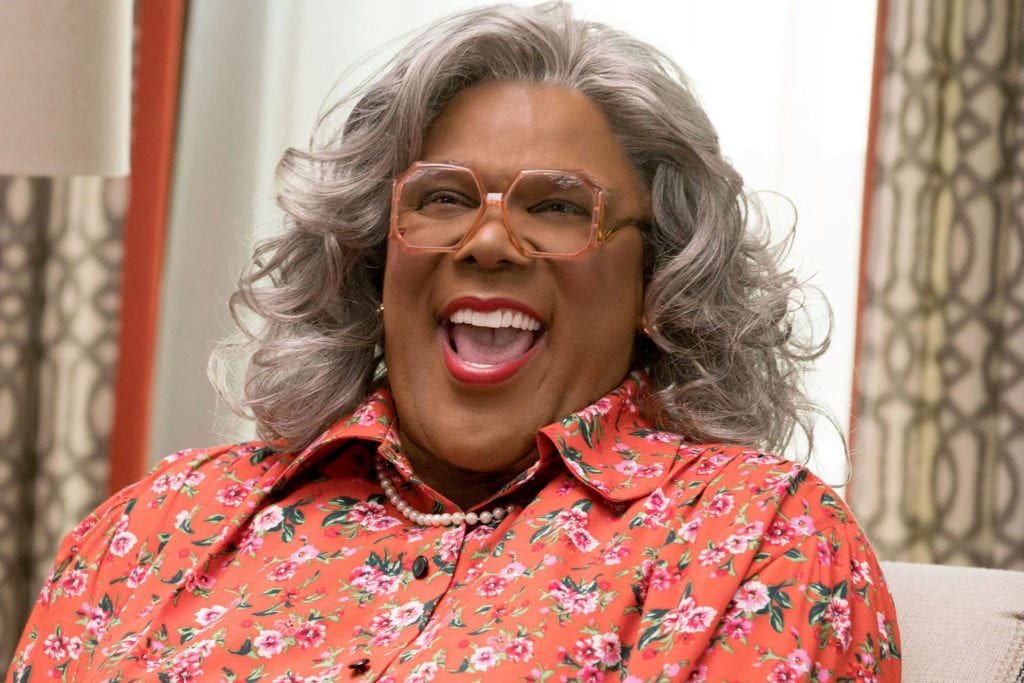 The latest available figures on Tyler Perry's net worth reveals $800 million. How has he come to worth so much? As already hinted, he has been earning from several sources within the entertainment industry. These sources include his work as a playwright, actor, stand-up artist and more. After that his initial browse with success in I Know I've Been Changed which was first staged in 1992, Perry has done many more projects. He has also been a part of other people's projects.
First off, Tyler Perry is probably most notable for his invention and portrayal of the character 'Mabel Simmons' (more popularly known as Madea). Not only that this invention has brought him the most fame, but it has also equally brought him the most fortune. The character of 'Madea' is a rather queer and overreactive black woman who is as vindictive as she is caring. Inspired by the personalities of Tyler's own mother and aunt, Madea first appeared in Tyler's 1999 stage production I Can Do Bad All By Myself while its film debut was in his 2005 romantic comedy-drama film Diary Of A Mad Black Woman.
So far, the character has appeared in eleven Tyler Perry plays, about twelve films (including one animated film), and two TV programs. It has equally been mentioned in another TV program and also became the subject matter of a book. Over the years, the character has resulted in a full-blown media franchise which is certainly the most dominant contributor to Tyler Perry's net worth.
Apart from making films, Tyler Perry has also been behind a number of TV shows such as his famous House Of Payne series which aired on the TBS Channel for six years (from June 2006 to August 2012) and his many comedy programs for the Oprah Winfrey Network (OWN). He has equally been a part of other hit projects not produced or directed by himself including the 2009 science fiction film Star Trek and about four such other projects.
Tyler has written two bestselling books. The first one entitled Don't Make A Black Woman Take Off Her Earrings (published in 2006) hit the Number 1 spot on the New York Times Bestseller list while the second one Higher Is Waiting reached Number 5. All these have added significant figures to Tyler Perry's net worth.
SEE ALSO: Tiffany Trump – Bio, Age, Financial Standing, Wiki, Boyfriend, Date of Birth
How Does Perry Spend His Money?
Apart from the usual expenditure outlets such as food, apparel, holiday and more, one area that Tyler Perry has noticeably spent his money on is real estate. He has been part of several high-profile real estate deals in recent times. For instance, in 2007, he built a 30,000-square-foot French Provincial mansion on a 17-acre piece of land close to Chattahoochee River in Atlanta. Although he resold the property in 2016, he had already purchased a 32,000-square-foot estate (Dean Gardens) in John's Creek, Atlanta in 2010. He demolished the building and erected a new one. In 2013, he also bought a whopping 1,100 acres property in Douglas County, GA.
Outside Georgia, Perry owns a high-profile house in Mulholland Estates in Sherman Oaks, California. He also has vacation outposts in Wyoming and in the Bahamas. Then, added to all these, he also spends a part of his huge net worth on charities of all kinds.