Scottie Pippen Net Worth: $50 Million. Scottie Pippen is an American retired professional basketball player who is best known for his days with NBA's Chicago Bulls where he accomplished tremendous feats (including winning 6 NBA championship titles) alongside Michael Jordan. One of the 50 Greatest NBA Players in History, Pip retired from the NBA in 2005 to become a basketball analyst for the Bulls, ESPN and ABC. He returned to pro basketball briefly in 2008 playing in Europe.
In 2010, he became an ambassador for the Bulls and In 2012, a senior advisor to Bull's President/COO Michael Reinsdorf. He's also worked as a special assistant coach for the LA Lakers. During his 17-year NBA career, Pippen earned about $110 million in salary alone. His net worth is estimated at $50 million.
Scottie Pippen Net Worth: How He Began
Scottie Maurice Pippen was born on September 25, 1965 in Hamburg, Arkansas. The last of 12 children, he was also the tallest thanks to his parents who both stood at not less than 6 ft. Pippen began making wave in high school basketball. A point guard at Hamburg High School, Pip led his team to the state play-offs. By his senior year, he earned all-conference honors. Pip's high school stats meant he would go on to have a decorated college career, only his parents who were low-income earners couldn't afford college tuition and he didn't receive any college scholarships.
However, Pip got invited to the University of Central Arkansas to serve as a student manager of the basketball team. Soon, he got a place in the college team as a walk-on. As Pip grew in height so did his performance on the court. His skills eventually attracted attention from NBA scouts.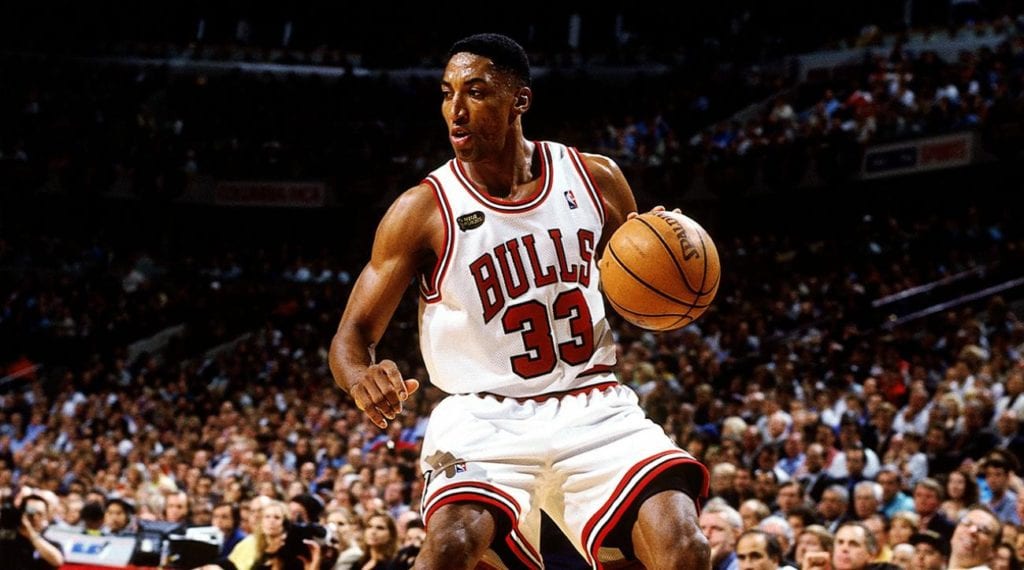 Scottie Pippen Net Worth: NBA Career And Earnings
Pip was selected fifth overall in the 1987 NBA draft by the Seattle SuperSonics. However, few weeks later, he was traded to Chicago Bulls for Olden Polynice and a draft pick. After a moderate rookie season where he earned $725,000 in salary, Pippen proved himself in the 1988/1989 season, first by landing a berth in the starting team for the first time and then leading the team to her first ever conference semis in over 10 years.
Pippen improved into one of the most versatile players in the NBA, playing as a point guard, power forward, shooting guard and small forward. He trained frequently outside team practices with MJ and together, the duo not only led their team to the NBA title in 1991 but also helped boost the popularity of the sports by winning the title three consecutive times in 1992 and 1993.
See Also LeBron James Net Worth
In 1992, they also became the first players ever to win an NBA title and Olympic gold medal in the same year as they both played for the first US Dream team in the 1992 Barcelona Olympics. Following his first NBA title win in 1991, his annual salary graduated from 6 to 7 figures. That season, he earned around $2.7 million.
Following the departure of MJ in the 1993/1994 season, Pippen emerged as the star player of the team, however, he was unable to lead the team to an NBA title until the return of MJ in the 1995/1996 season. The Bulls staged a second three consecutive win of the NBA title. Pippen also won gold with the Team USA at the 1996 Atlanta Olympics, to become the first player ever to win Olympic gold and NBA title in the same year twice. During the 1996–97 season, he was named as one of the 50 Greatest Players in NBA History.
After 11 decorated seasons, the Bulls in the 1998/1999 season traded Pippen to the Houston Rockets for Roy Rogers. The move saw his salary increase about four times from $2.7 million to $11 million. However, after one season, he was traded to the Portland Trail Blazers with his salary increasing to almost $15 million. His peak salary with the side and the highest in his career came in the 2002–03 season when he earned over $19.7 million.
After 4 seasons with the Blazers, Pippen returned to his roots, signing a two-year, $10 million deal with the Bulls. He fulfilled the terms of his deal, retiring after the 2004–05 season. Pippen also made money from endorsement deals with the likes of Nike, Coca Cola, Zipplin!, Right Guard, McDonalds and Mr. Submarine.
His No. 33 jersey was retired by both the Bulls and Central Arkansas. In 2011 the Bulls honored him with a bronze statue at their home arena, the United Center.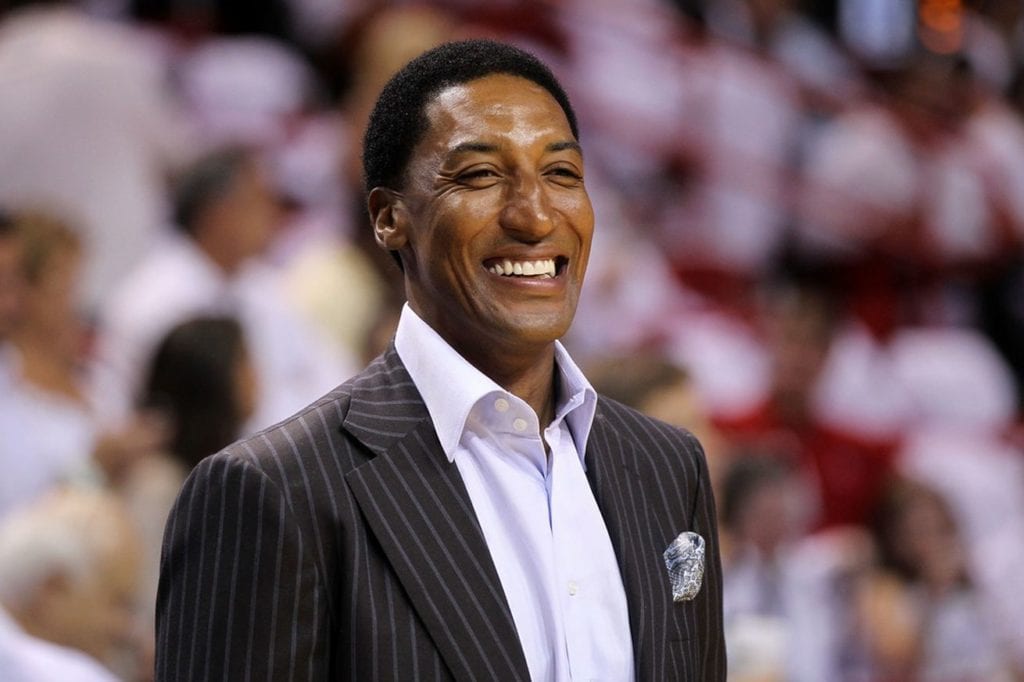 See Also: Kobe Bryant Net Worth
Pippen now banks from his own sneaker brand with Nike and is in partnership with brands like marketing company, Market America, and Prime Joint Support Formula by Isotonix, a joint health food supplement.
Scottie Pippen Net Worth: Houses
While his career blossomed, Pip spent a part of his paycheck on real estate shopping. In 1993, he had a 21-room mansion custom-built in Highland Park, Chicago. The house came complete with its own basketball court and gym. He sold it in 1996 for about $1.8 million. Shortly after the sale, he purchased a house in Lake Shore Drive, Gold Coast Illinois for $850,000, a decade later, he sold it for $1.43 million, making almost double profit. In 1998 he bought a 10.5 acres on Telegraph Road in Lake Forest for about $1.8 million which he later sold.
In 2004, he bought another Highland Park mansion for $2.3 million. Pippen and his wife expanded the 10,500-square-foot, 5-bedroom, 5.5 bathroom mansion to include a pool and a gym. They placed it on the market in 2016 for $3 million. He also owned a 6-bedroom, 9,782-square-foot mansion in Fort Lauderdale, Florida which he placed on the market for $11.5 million.
See Also: Top 20 Highest Paid Athletes of All Time
Scottie Pippen Net Worth: Family And Divorce
Scottie has 7 children from 4 different women, 2 of whom he married and divorced. In 2016 he filled for divorce from Assyrian-American former model Larsa Younan whom he married in 1997 and shares 4 children. Youan was a star on the Bravo TV show The Real Housewives of Miami. The pair signed a prenup after their marriage in 1997 but Youan claimed it was nullified in 2016.
See Also: Lamar Odom Net Worth