It is true of the saying that money can't buy love, but we all can't deny the truth that money, I mean lots of money makes a relationship just that bit sweeter. Normally, when one attains financial freedom, the next thing on the list is to cleave to someone with whom they'll enjoy and share their billions for the rest of their lives or for as long as they endure each other, but surprisingly, there are quite a number of mega-rich people in the world today who are still yet to walk the aisle with their special someone, however, some of them who have been previously married have since remained divorced. This list contains single millionaire and billionaires in their 20's 30's 40's and even 60's. Single and searching? Here are 20 of the world's  super-rich and most eligible bachelors and bachelorettes
20. India Rose James – $280 Million
Country: United Kingdom
Date of birth: NA
Education: NA
Parents: Debbie, John James
Siblings: half-sister Fawn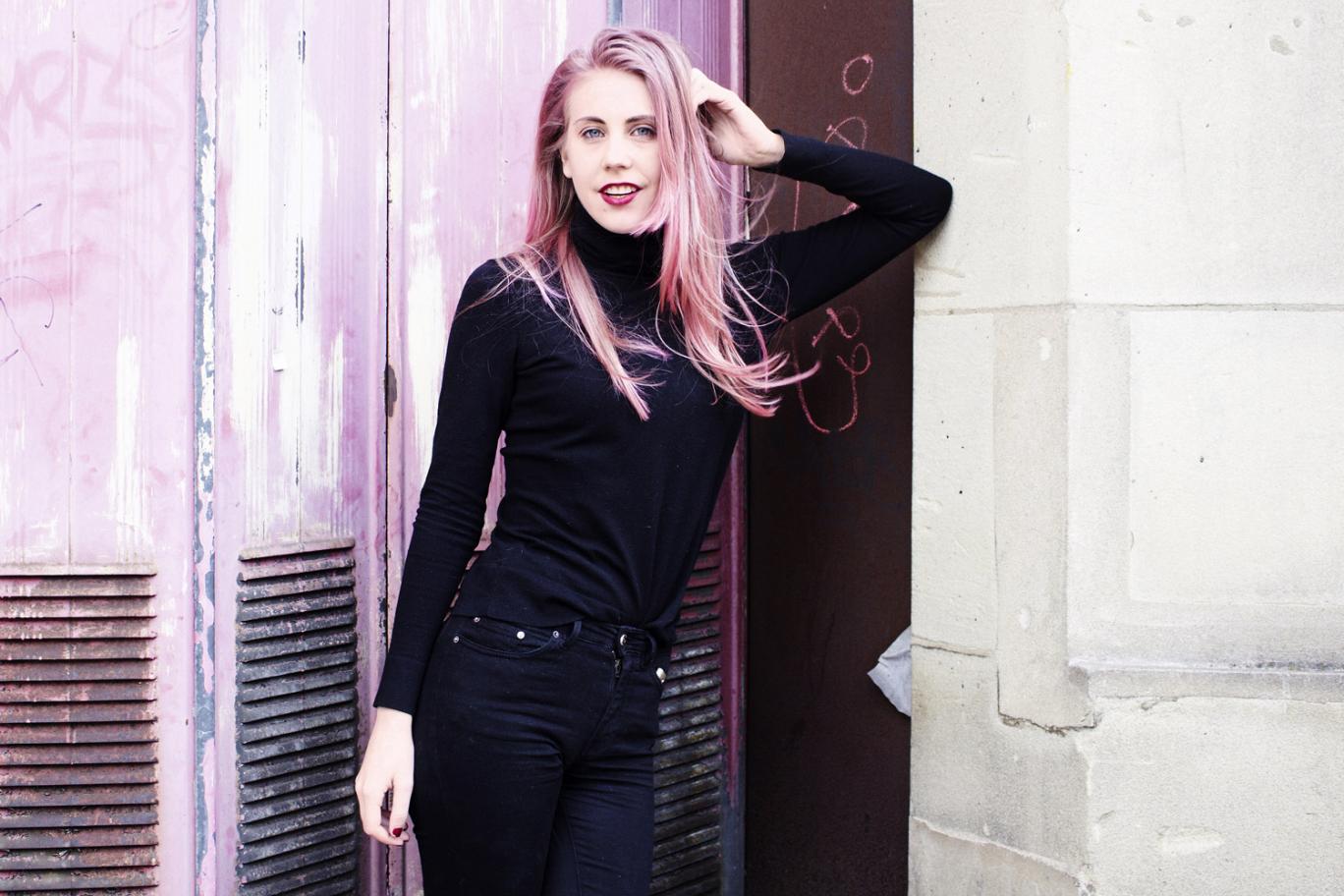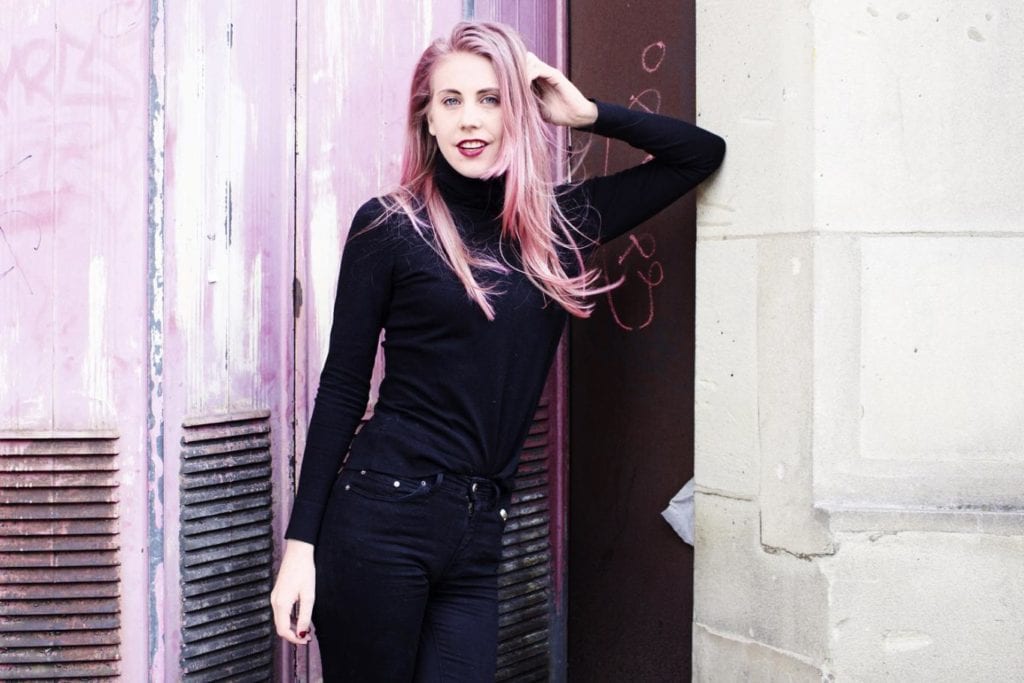 India and her sister inherited 80% of their maternal granddad Paul Raymond's $1 billion real estate empire when he passed away in 2008 at 82. Paul Raymond was responsible for launching Britain's first x-rated entertainment bar and porn magazine via his eponymous production company. India has already begun putting her late grand dad's money to good use, she opened her own art gallery called Soho Revenue Gallery. She has been described widely as being down-to-earth- despite having all those millions, she prefers to use cabs and doesn't own a chauffeur, she also derides the idea of owning a private jet.
19. Yoshikazu Tanaka – $1.1 Billion
Country: Japan
Date of birth: February 18, 1977
Education: Nihon University
Parents: NA
Siblings: NA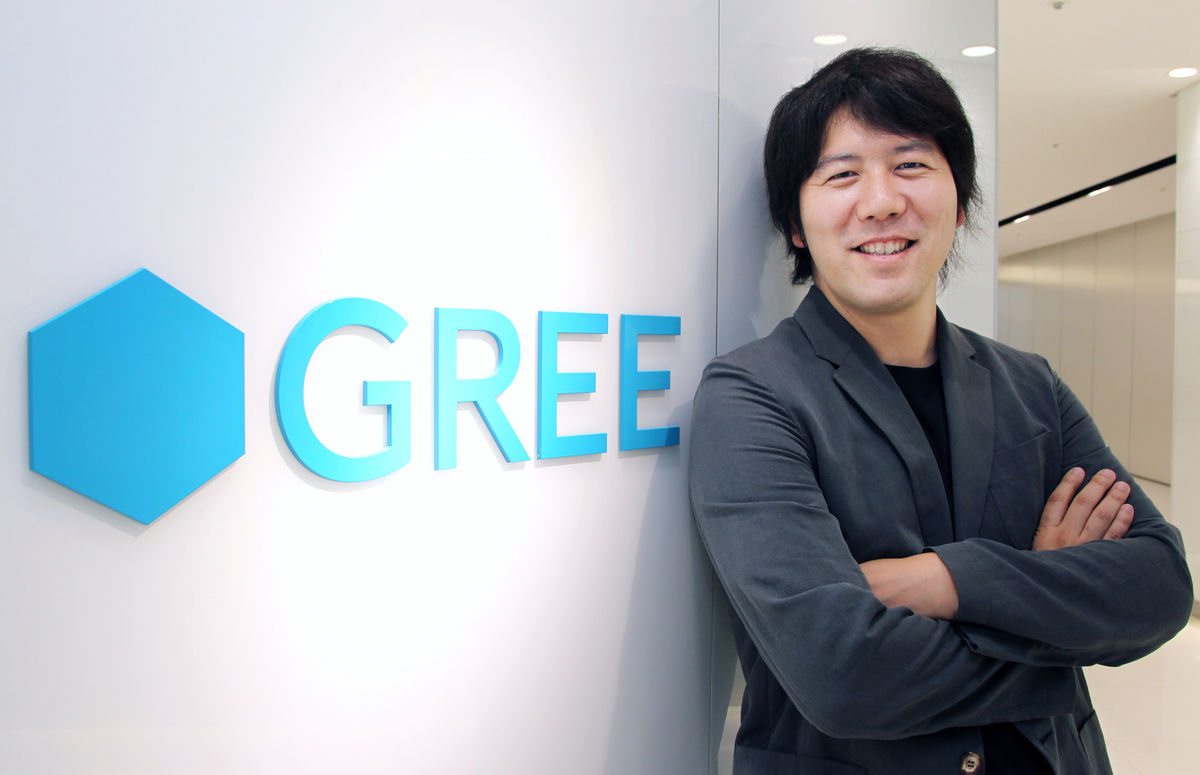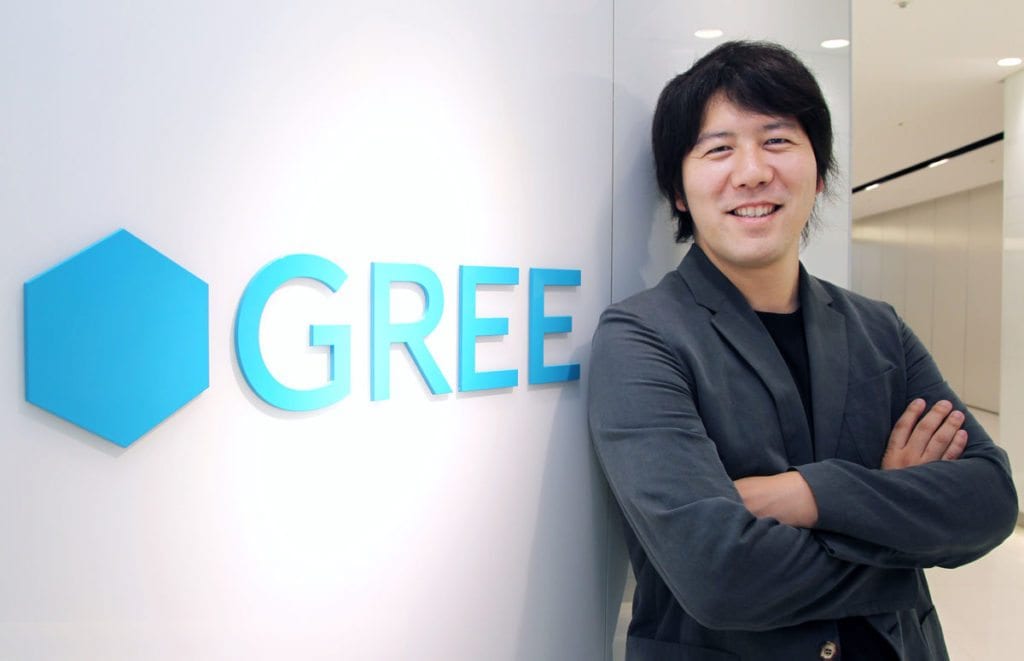 An ardent video gamer, Tanaka is Japan's youngest self-made billionaire. He developed and founded GREE, a social network game in 2004 which immediately attracted lots of users. GREE Inc was listed in the Tokyo stock exchange in 2008. In 2010 he was named by Forbes as Asia's youngest self-made billionaire. His favourite movie is Cinema Paradiso.
18. Katharina Andresen – $1.3 Billion
Country: Norway
Date of birth: May 21, 1995
Education: Amsterdam University College
Parents: Johan H. Andresen Jr., Kristin Gamlemshaug
Siblings: Alexandra Andresen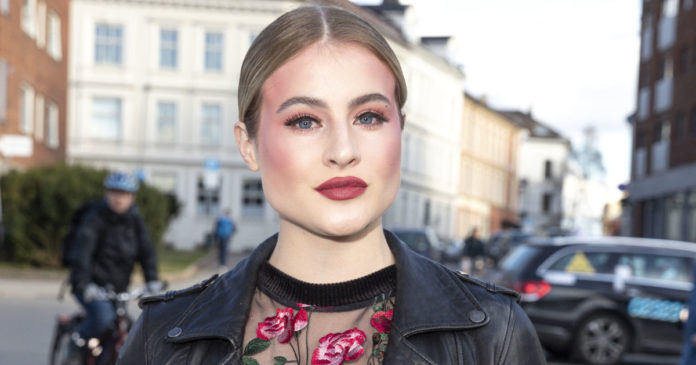 The daughter of Johan H. Andresen Jr., owner of Ferd AS, Katharina Andresen is an heiress to a Norwegian holding company. 42.2% of ownership stakes in the company was transferred to Katharina in 2007, making her the third-youngest billionaire in the world as of 2020, according to Forbes. Her sister, Alexandra, holds the same amount of ownership stakes in the company.
17. Drew Houston – $1.5 Billion
Country: United States
Date of birth: March 4, 1983
Education: Massachusetts Institute of Technology, Acton Boxborough Regional High School
Parents: Ken Houston, Cecily Houston
Siblings: NA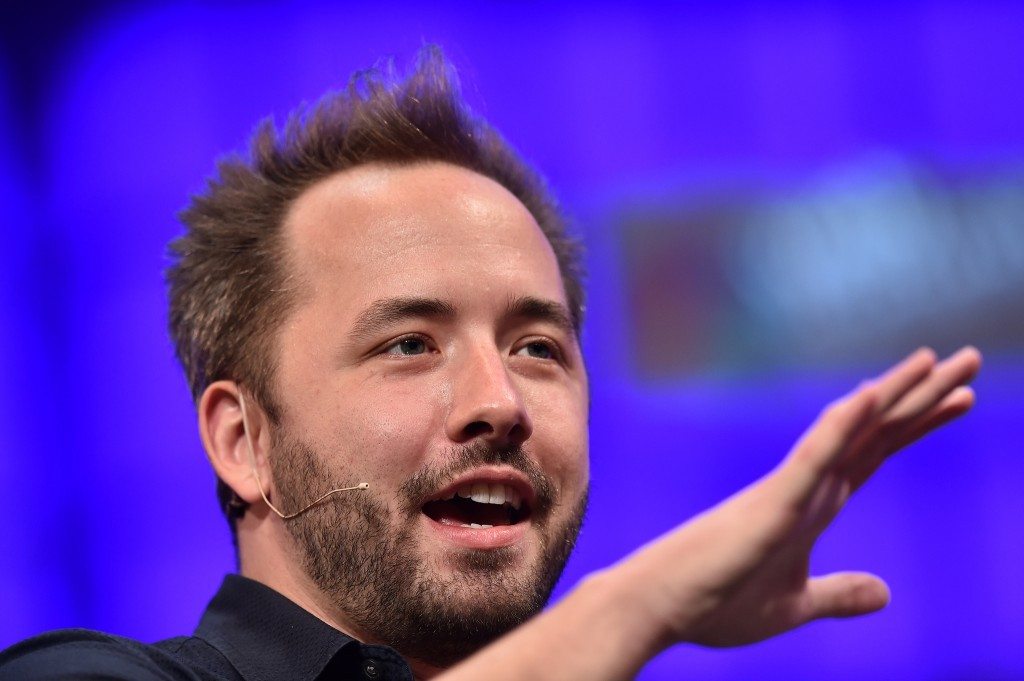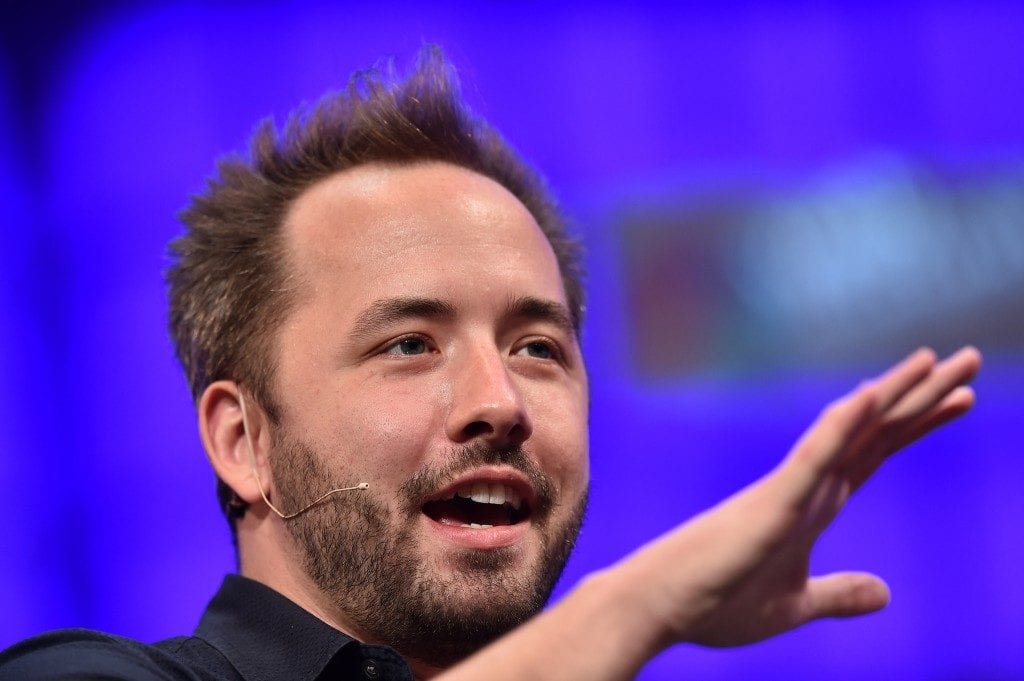 Houston's love for computers began when he was an infant and continued through to high school. His passion paid off when he co-founded DropBox, the file-sharing service in 2007 when he was 24 years old. The company is currently valued at $10 billion. Houston resides in San Francisco, California.
16. Prince Albert Maria von Thurn und Taxis – $1.6 Billion
Country: Germany
Date of birth: June 24, 1983
Education: the University of Edinburgh in Scotland
Parents: Gloria von Thurn und Taxis, Johannes, 11th Prince of Thurn and Taxis
Siblings: NA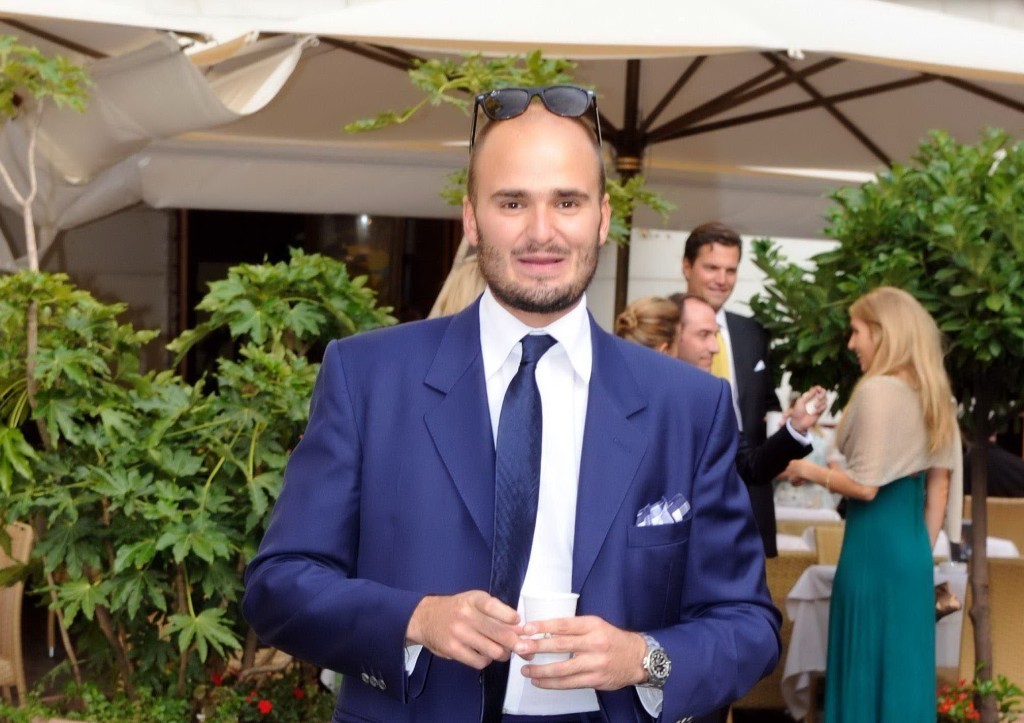 The German aristocrat and heir became a billionaire at 7 years old when his father died leaving him a fortune of $3 billion. However, he inherited his wealth when he was 18 years old. He appeared on Forbes' list of 20 hottest young royals in 2008 and has been named severally as the youngest billionaire in the world. His Thurn und Taxis family were prominent castle builders and in the recent age, they are well-known owners of breweries. Prince Albert owns assets in real estates and arts. He is a racing enthusiast, he won the 2010 German GT Championship with the Reiter Engineering German team.
15. Filiz Sahenk – $2.1 Billion
Country: Turkey
Date of birth: 1964
Education: NA
Parents: Ayhen Sahenk, Deniz Sahenk
Siblings: Ferit Şahenk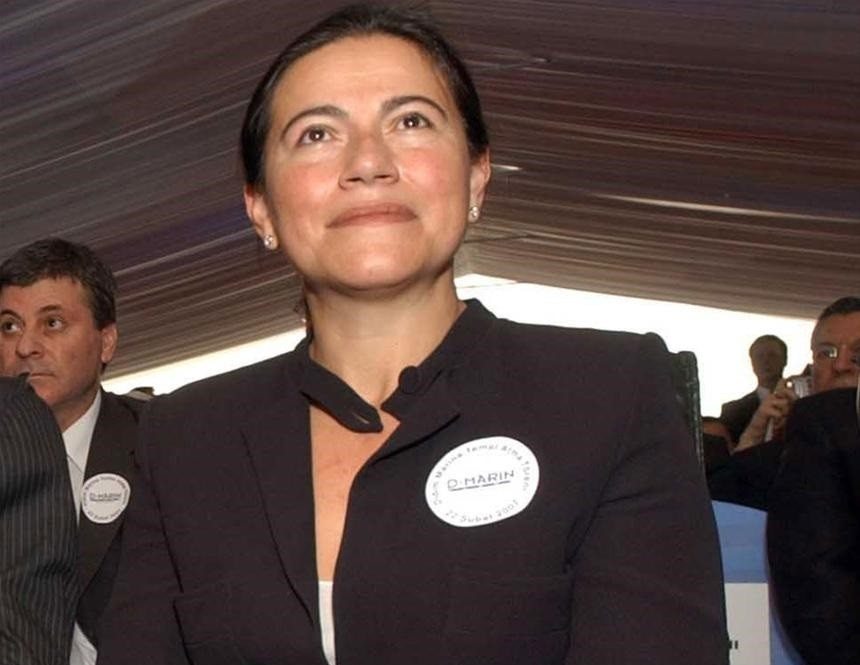 Sahenk controls the retail division of her late father's company Dogus Holdings which is among the top three largest companies in the whole of Turkey. The retail division is in partnership with some of the world's biggest luxury apparel brands including Gucci, Emporio Armani. The camera-shy Sahenk is an avid collector of antique Turkish arts.
14. Carl Erik Hagen – $2.3 Billion
Country: Norway
Date of birth: July 22 1956
Education: NA
Parents: Stein Erik Hagen
Siblings: NA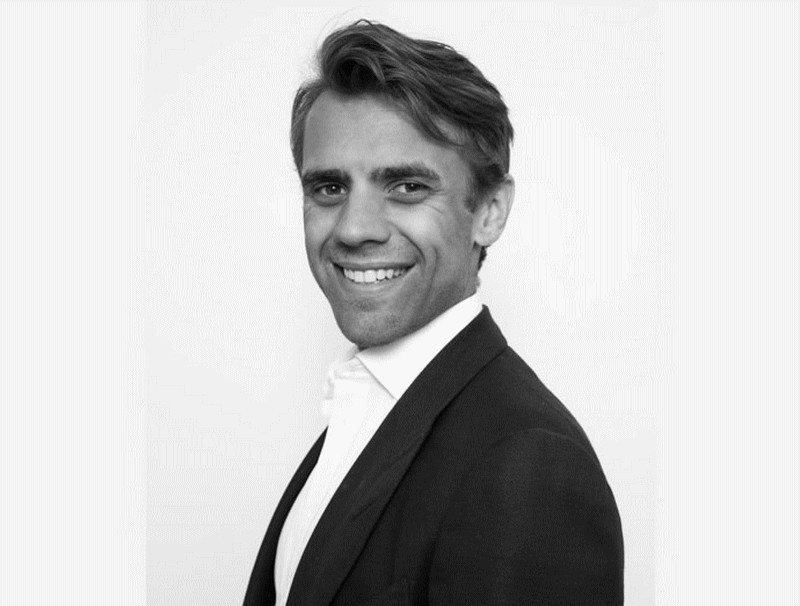 Carl is the billionaire heir of Norway's investment holding company Canica which is owned by his dad, Stein Erik Heigen who is the second richest person in Norway with assets of over $4 billion.
13. Brian Chesky – $3.1 Billion
Country: United States
Date of birth: August 29, 1981
Education: Niskayuna High School, Rhode Island School of Design (RISD)
Parents: Robert H. Chesky, Deborah Chesky
Siblings: Allison Chesky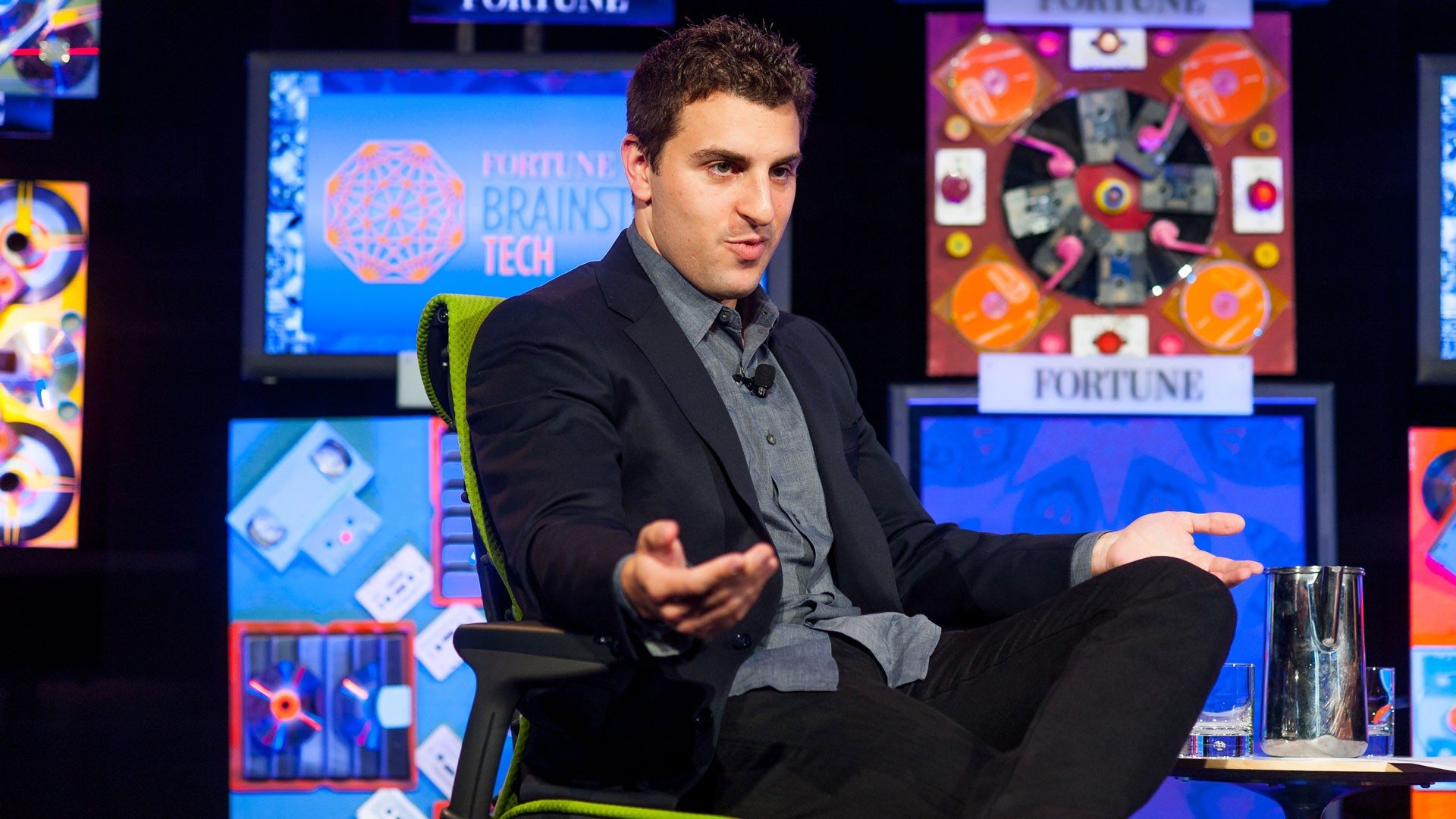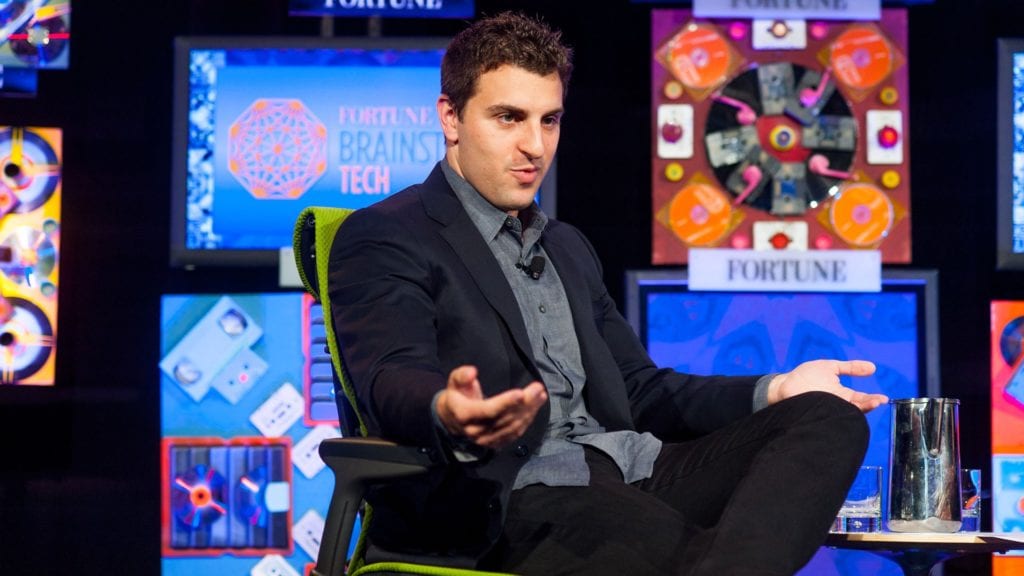 Chesky was a bodybuilder before he met with fellow Rhode Island alumnus Joe Gebbia, (who is also an eligible bachelor with a net worth of $3.3 billion) together they founded Airbnb, the house rental service that has got celebrities including the likes of Beyonce boycotting the conventional use of luxury hotels. Airbnb has recorded more than 60 million guests and is currently valued at over $25 billion. Chesky operates as the company's CEO and owns 13% of the company's stakes. When his passion for hockey grew cold, Brian developed a new passion- painting and drawing. According to travelandleisure, the eligible bachelor is in a relationship with Elissa Patel.
12. Garrett Camp – $ 3.2 Billion
Country: Canada
Date of birth: October 4, 1978
Education: University of Calgary, Strathcona-Tweedsmuir School, Haskayne School of Business
Parents: NA
Siblings: NA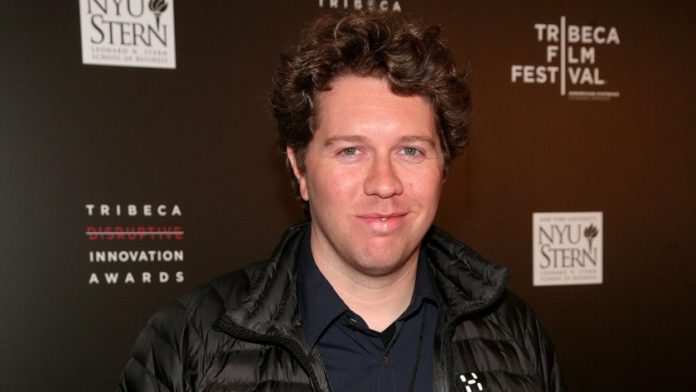 This Canadian billionaire made his money as an entrepreneur and product designer who has contributed in building many companies and founding some. He invented a web-discovery tool called StumbleUpon which eBay acquired in 2017 for a whopping $75 million. Camp is also the co-founder of Uber and founded Expa among other ventures in the business arena.
11. John Collison – $3.2 Billion
Country: Ireland
Date of birth: August 6, 1990
Education: Castletroy College (2009), Harvard University
Parents: Denis Collison, Lily Collison
Siblings: Patrick Collison, Tommy Collison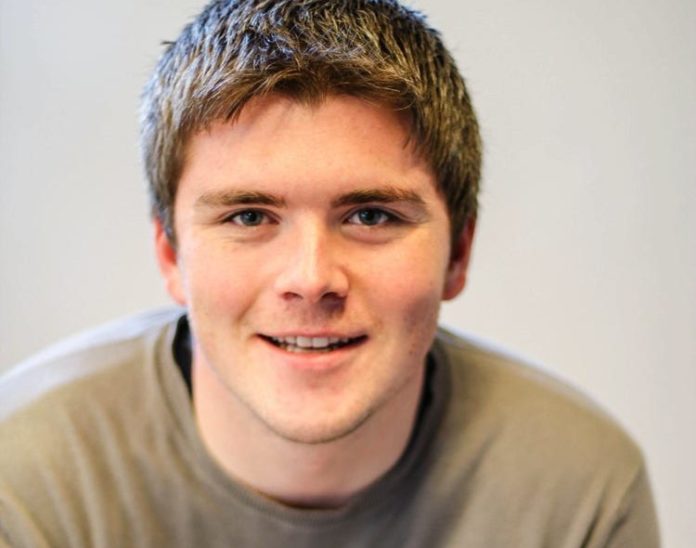 John and his brother Patrick co-founded their company known as Stripe in 2010 and today, they are worth billions. They hold a controlling interest in the company with the possibility of staying in control even when they go public. The brothers attained the feat of the world's youngest self-made billionaires in 2016.
10. Patrick Collison – $3.2 Billion
Country: Ireland
Date of birth: September 9, 1988
Education: Castletroy College, University of Limerick, Massachusetts Institute of Technology
Parents: Denis Collison, Lily Collison
Siblings: John, Tommy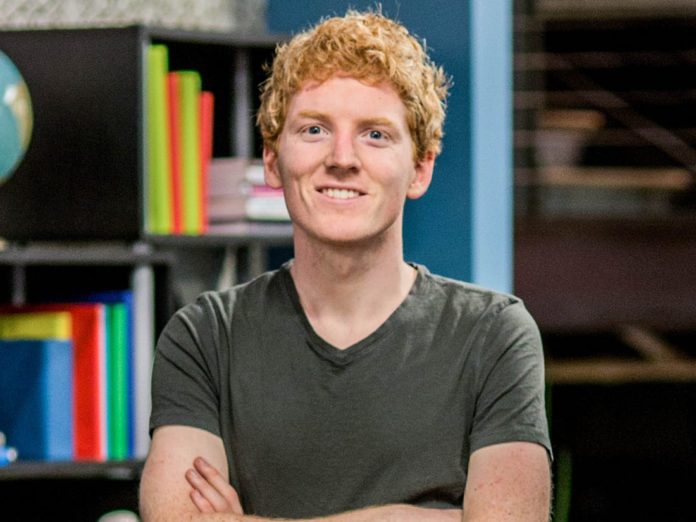 This young billionaire is the co-founder of Stripe, an American financial services and software as a service (SaaS) company. Before starting the company with his younger brother John, Patrick won the Young Scientists and Technology Exhibition at age 16. The brothers currently reside in San Francisco, California, where their company is based.
9. Shari Arison – $3.6 Billion
Country: Israel
Date of birth: September 9, 1957
Education: Florida College System
Parents: Ted Arison, Mina Arison Sapir
Siblings: Micky Arison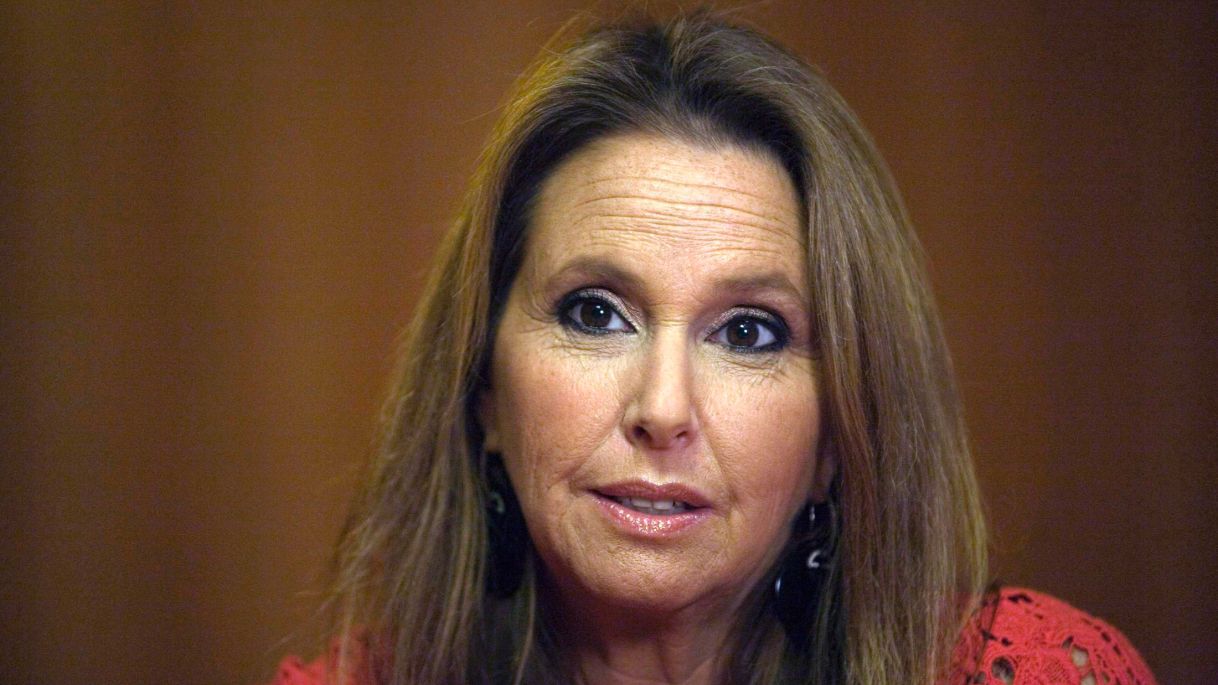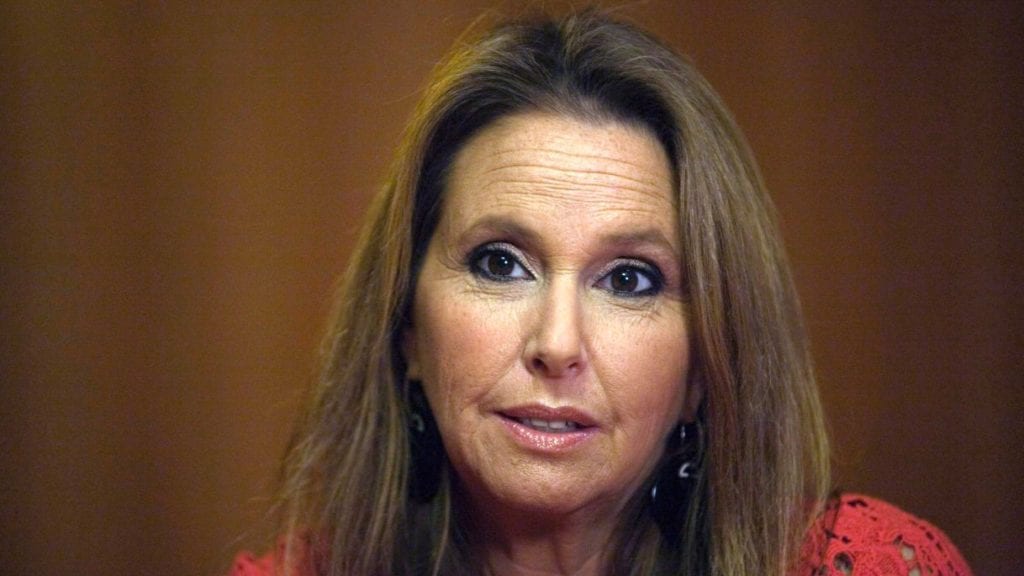 Shari is the 4th richest person in Israel and once the richest woman in the middle east thanks to her Arison Investments which was founded by her late father, Ted Arison. The group has investments in diverse sectors including finance which is the largest, industry, real estate, water, and media. The group is also active in philanthropy via its Ted Arison Family Foundation which has several subsidiaries. Born in New York, America, the Israeli businesswoman, and philanthropist lives both in Bal Harbour Florida, and Tel Aviv Israel. Her three failed marriages have produced a total of four children.
8. Elizabeth Holmes – $4.5 Billion
Country: United States
Date of birth: February 3, 1984
Education: St. John's School, Stanford University
Parents: Christian Holmes IV, Noel Holmes
Siblings: Christian Holmes V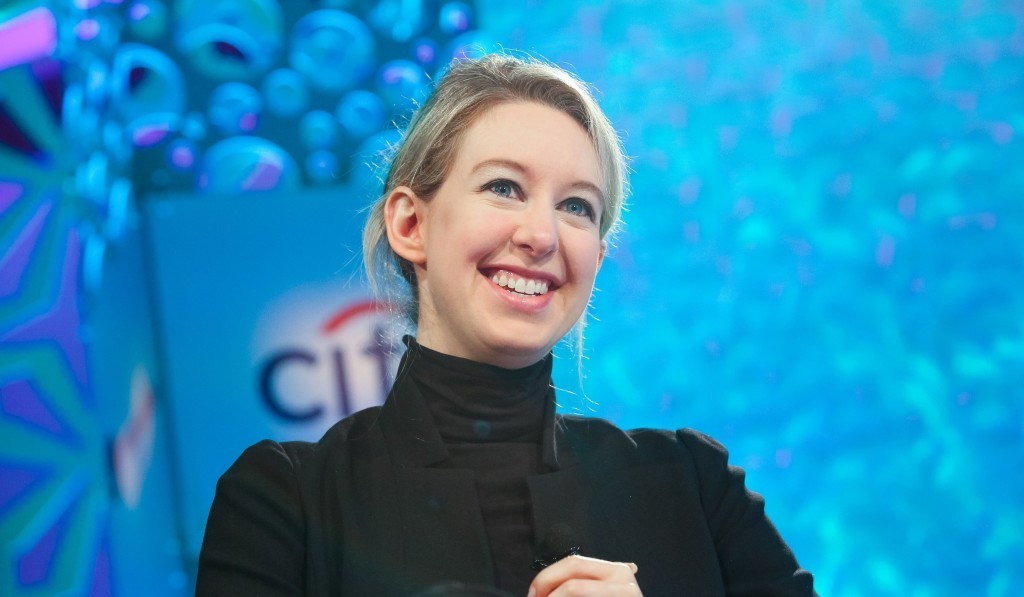 Holmes is the youngest self-made female billionaire in the world thanks to Theranos (Therapy and diagnose), the blood-testing company she founded in 2003 when she was 19 years. According to Stanford business, Holmes limits her sleeping hours and abstains from caffeine, another source says she doesn't date, doesn't own a TV and haven't taken a vacation in 10 years. Up your game guys, Holmes needs a man in her life.
7. Jack Dorsey – $8 Billion
Country: United States
Date of birth: November 19, 1976
Education: New York University
Parents: New York University
Siblings: Andrew and Daniel Dorsey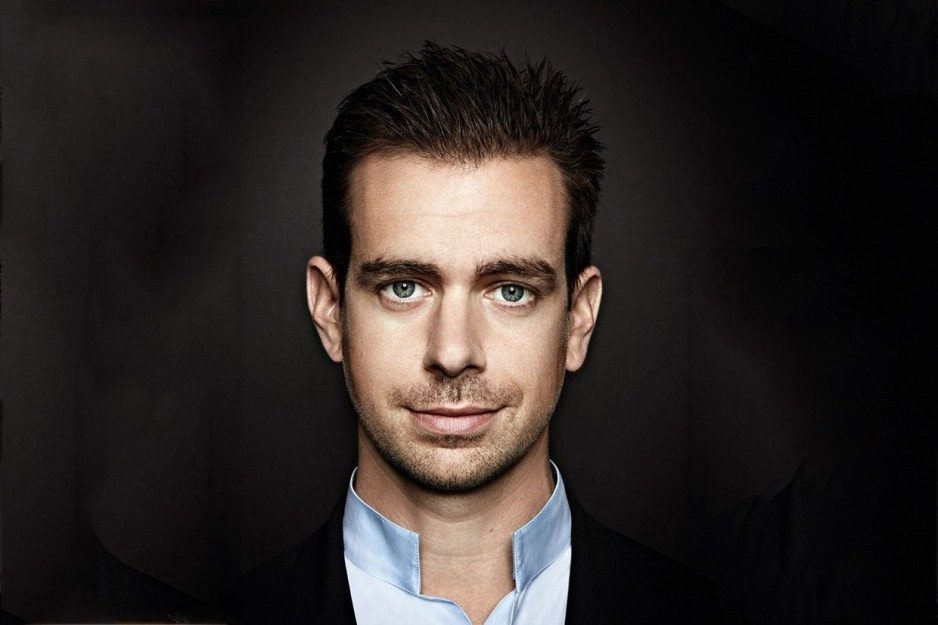 Former fashion designer and licensed masseur, Jack now has two tech-giant companies to his name; he co-founded social network Twitter and smartphone payment service Square. Unlike other tech magnates who prefer the boring grey tees, Jack loves to look dapper, his favorite luxury clothing brand is Prada. Ladies love a man with a good fashion sense…
6. Robert Pera – $9.2 Billion
Country: United States
Date of birth: March 10, 1978
Education: University of California San Diego
Parents: NA
Siblings: NA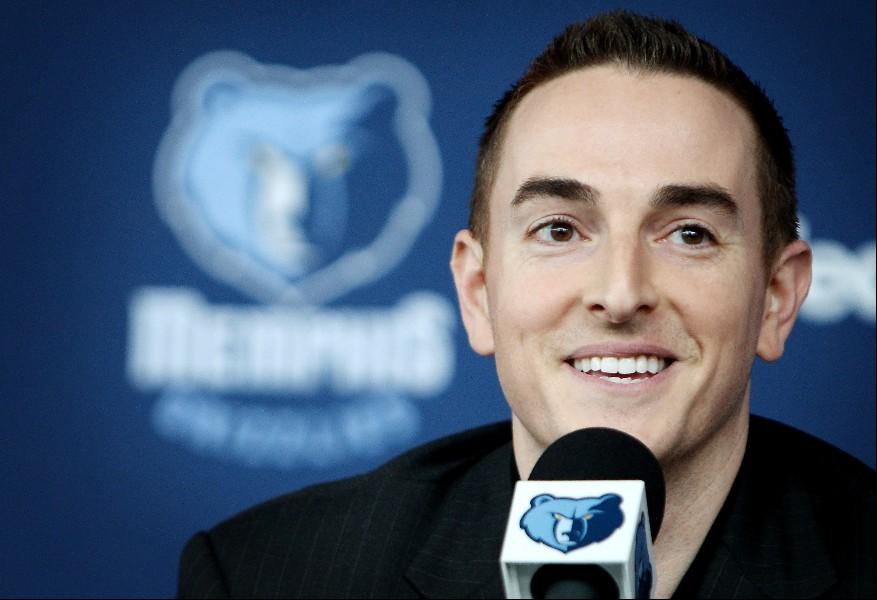 Pera quit his job at tech-giant company Apple to found his own company, Ubiquiti network, a wireless gear maker which with the launch of its IPO in 2011 is now regarded as a giant-tech company. Pera enjoys playing basketball and is the owner of NBA side Memphis Grizzlies.
5. Georg Schaeffler – $10.1 Billion
Country: Germany
Date of birth: October 19, 1964
Education: Duke University
Parents: Maria-Elisabeth Schaeffler, Georg Schaeffler
Siblings: NA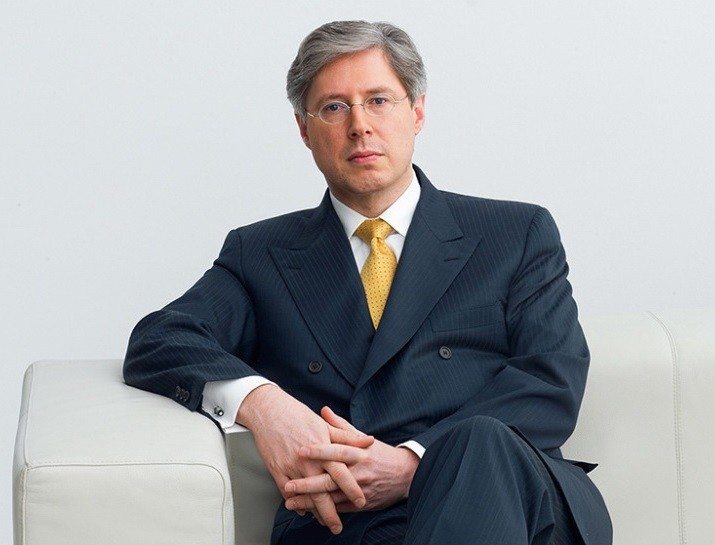 Georg is an heir of Schaeffler Group, a ball bearing and automotive manufacturer founded by his late father in 1946. Under his leadership, the group has acquired several other giant automotive manufacturers including Continental AG. Georg owns 80% of the company while his mother Maria-Elisabeth owns the remaining 20%. He has a law degree from Duke and once practiced law in Dallas. Georg also had a two-year stint in the German air forces. He was previously married to Bernadette Muehelm with whom he has four sons, the couple divorced in 2007.
4. Lukas Walton – $15.9 Billion
Country: United States
Date of birth: 1986
Education: Colorado College, Mountain Academy of Teton Science Schools – Jackson Campus
Parents: Christy Walton, John T. Walton
Siblings: NA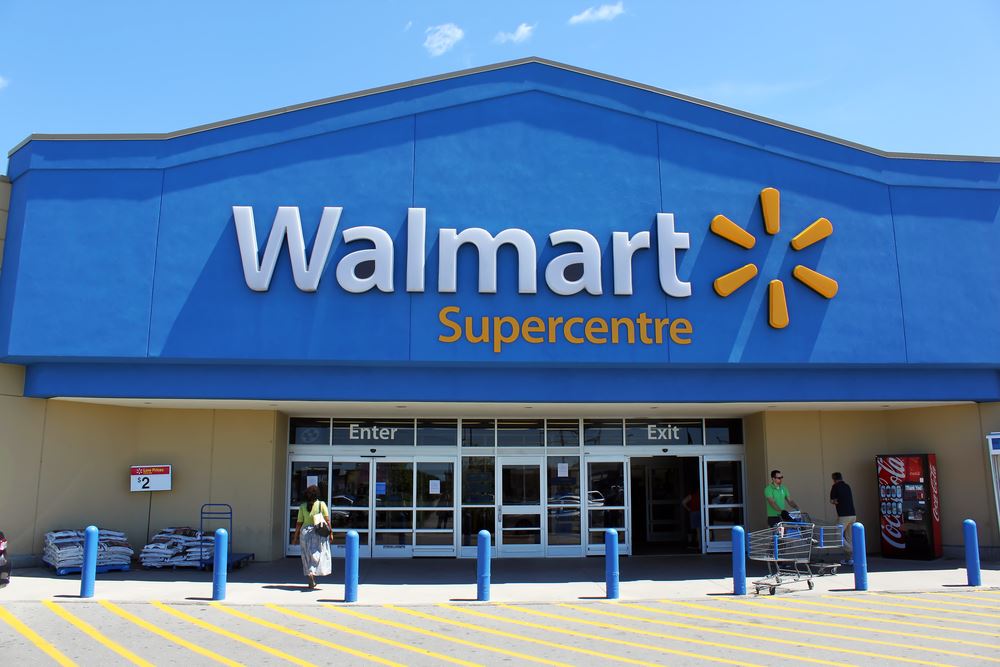 Lukas Walton is camera shy and keeps a very low profile, maybe a woman in his life will help push him to the limelight. The Walmart heir graduated from Colorado college with a degree in environmental sustainable business. In addition to his fortune in Walmart, Luke is a partner at private equity firm Cuna del Mar with investments in aquaculture. Lukas who was last pictured as a kid is a cancer survivor.
3. Al-Waleed bin Talal bin Abdulaziz al Saud – $39.8 Billion
Country: Saudi Arabia
Date of birth: March 7, 1955
Education: Maxwell School of Citizenship and Public Affairs @ Syracuse University
Parents: Talal bin Abdulaziz Al Saud, Princess Mona El-Solh
Siblings: Khaled bin Talal bin Abdulaziz Al Saud, Reema bin Talal bin Abdulaziz Al Saud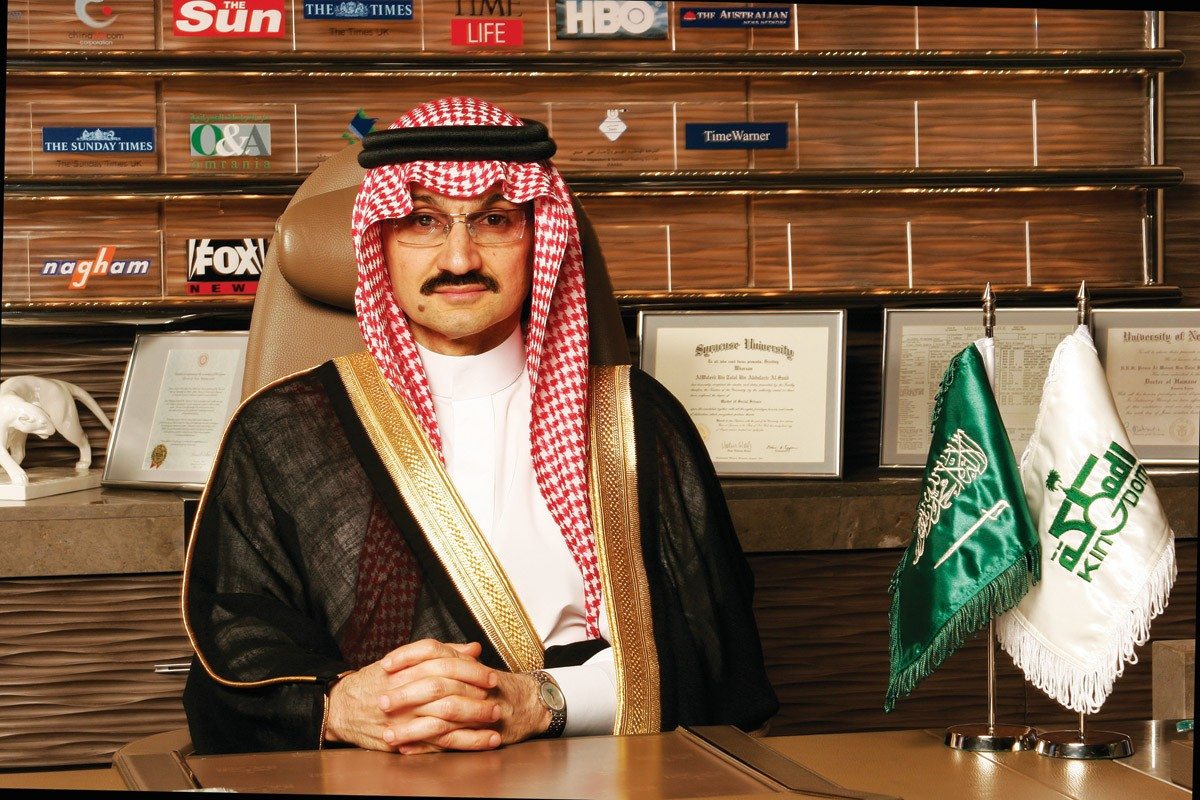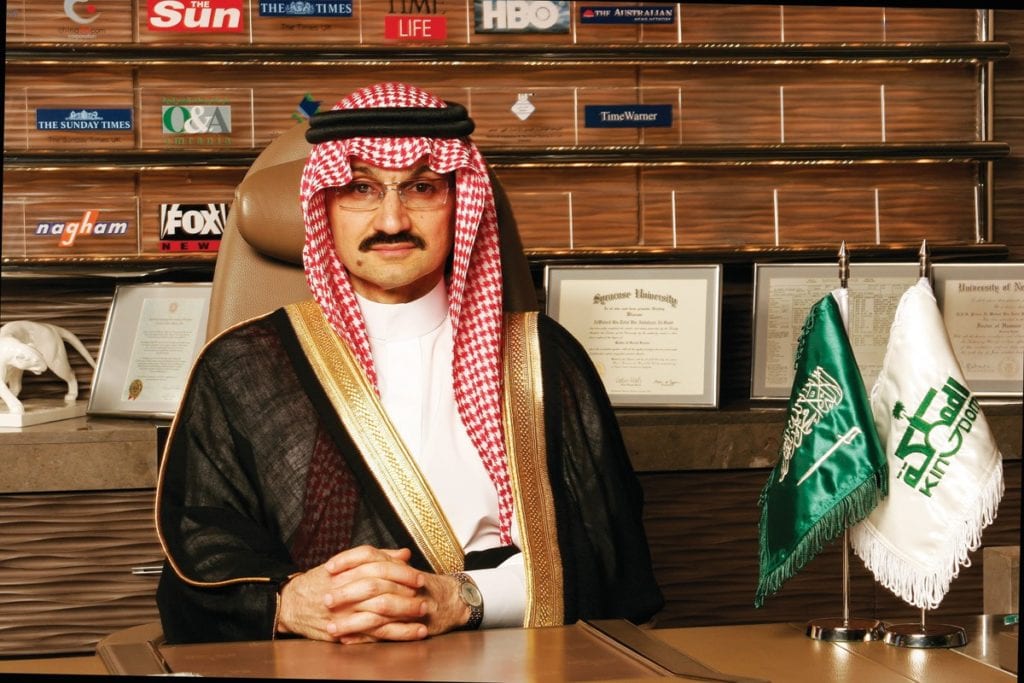 Al-Waleed is Saudi's Warren Buffet. His Kingdom Holding Company which he is the CEO has investments in diverse sectors ranging from agriculture, mass media, fiance, tourism, to hospitality, real estate and more. Some of his present investments include Citigroup, Four Seasons Hotel & Resorts, and Twitter. The prince has been married four times but all have been unsuccessful.
2. Alice Walton – $65.3 Billion
Country: The United States of America
Date of birth: October 7, 1949
Education: Bentonville HS, Trinity University, San Antonio, Texas
Parents: Sam Walton, Helen Walton
Siblings: Jim C. Walton, S. Robson Walton, John T. Walton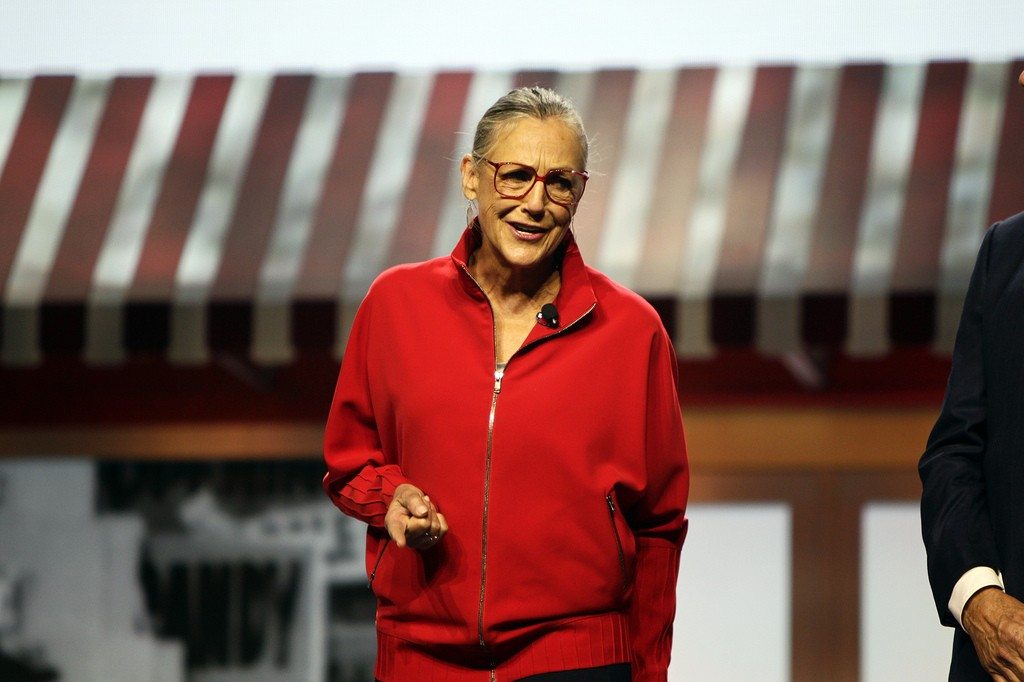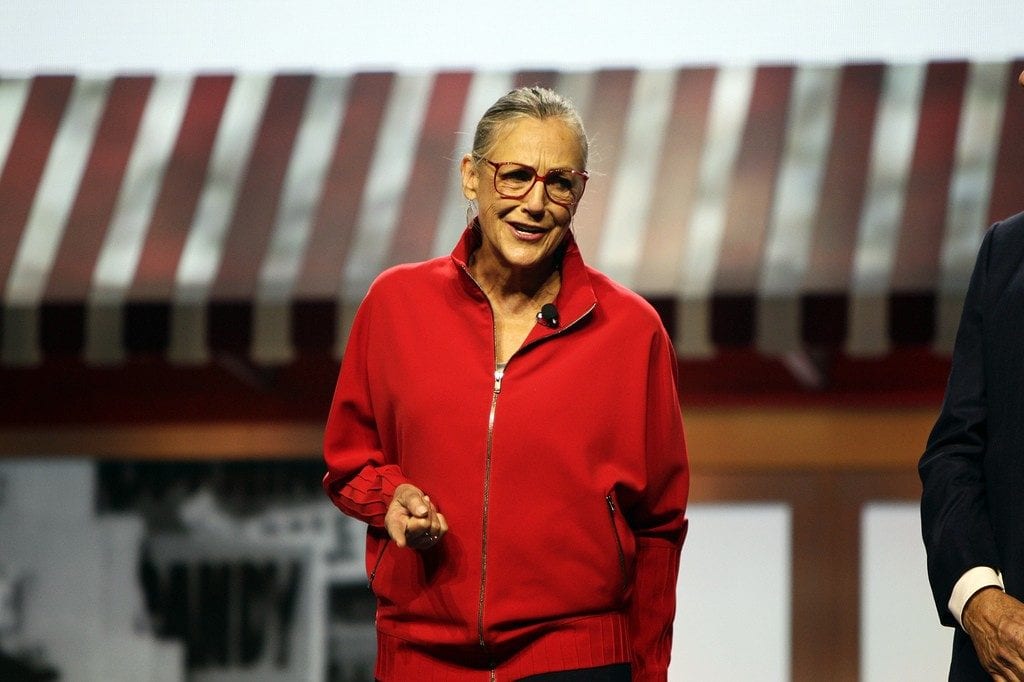 Alice Walton is one of the wealthiest women in the world, thanks to her stakes in retail giant Walmart which was founded by her late father Sam Walton. Alice isn't involved in the day-to-day running of the company but is an active member of her family's philanthropy organization Walmart Family Donation of which she has donated hundreds of millions of dollars. Alice has been divorced twice the latest to a contractor who built her swimming pool. She owns an over 6,000 sq ft mansion in New York. Alice enjoys horse riding and is an avid art collector- some of her paintings are displayed at her Crystal Bridges Museum in Arkansas which she opened in 2011.
1. Jeff Bezos – $175.3 Billion
Country: The United States of America
Date of birth: January 12, 1964
Education: Princeton University (1982–1986), River Oaks Elementary School, Miami Palmetto Senior High School
Parents: Ted Jorgensen, Miguel Bezos, Jacklyn Bezos
Siblings: Mark, Christina Bezos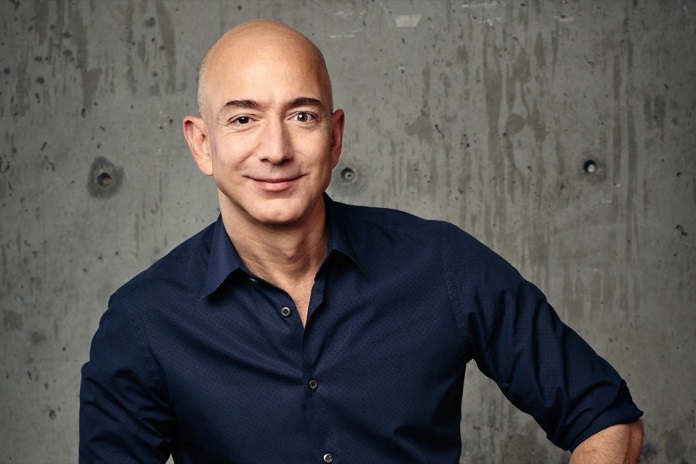 Formerly off the market, Jeff Bezos entered the bachelor's circle once again in 2019 following the conclusion of the divorce proceedings between him and MacKenzie Scott. The divorce is recorded among the most expensive in the world with Scott bagging $35.6 billion worth of Amazon stock (25%). Jeff Bezos is an American entrepreneur – best known for founding Amazon. He is the first person to exceed $200 billion in net worth in the world, according to Forbes.
These Billionaires Were Once On The List
Jon Oringer (US) – $1 Billion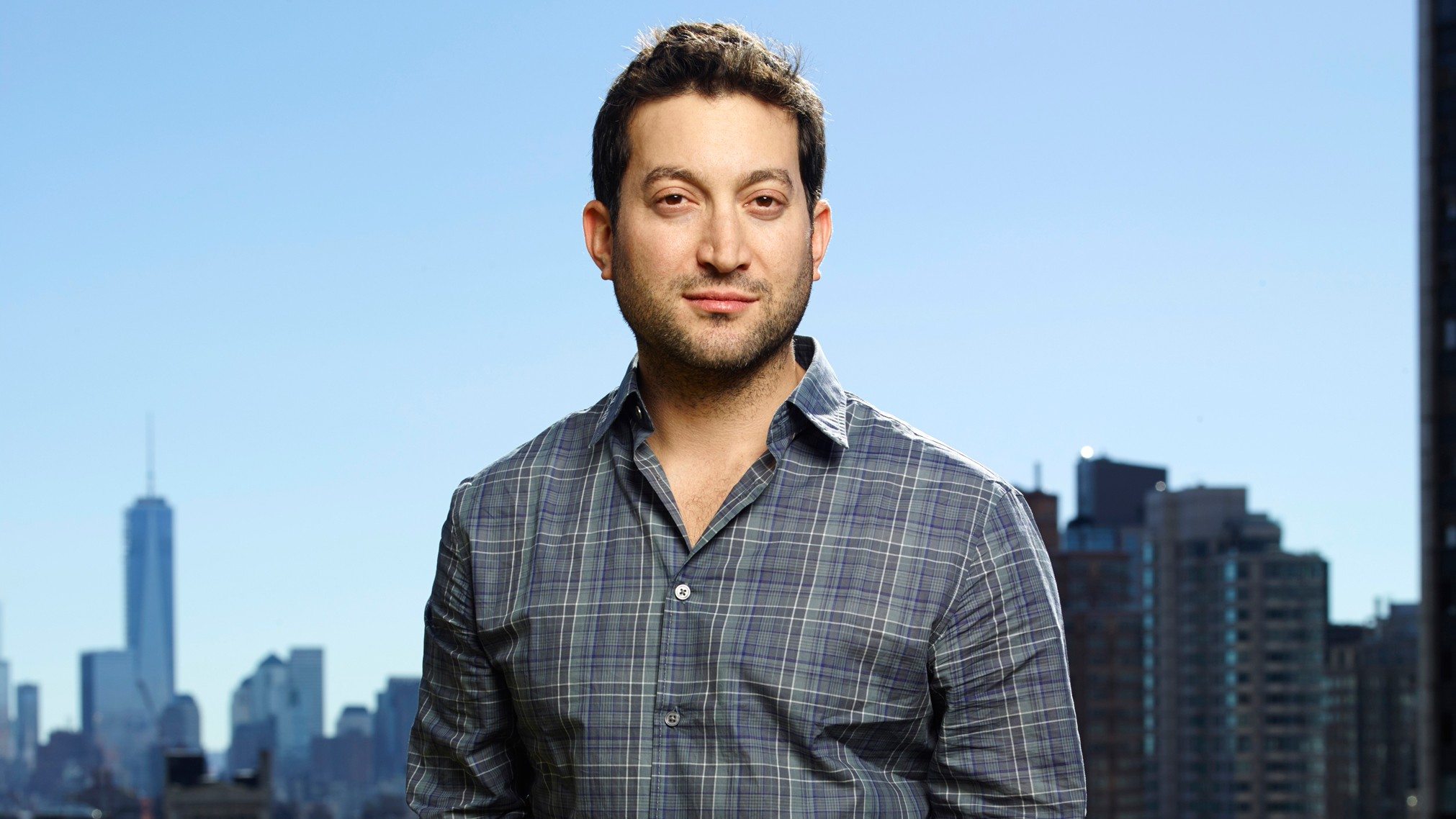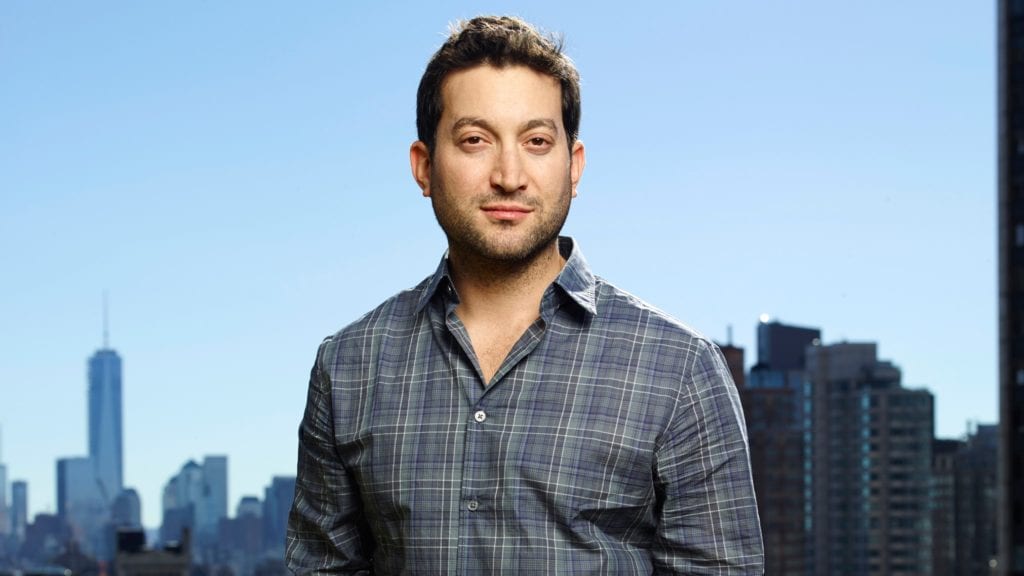 Jon is the brain behind Shutterstock, which he created in 2002, after taking Shutterstock Inc of which he is the CEO public in 2012, Jon became the first tech billionaire in New York. He repaired computers as a child, he has degrees from Stony Brook University and Columbia University. While studying for his MS at the later, Jon created the world's first pop-up blockers. He is a certified commercial helicopter pilot and flies his own helicopter. He is now married to Talia Oringer.
Tom Persson (Sweden) – $1.8 Billion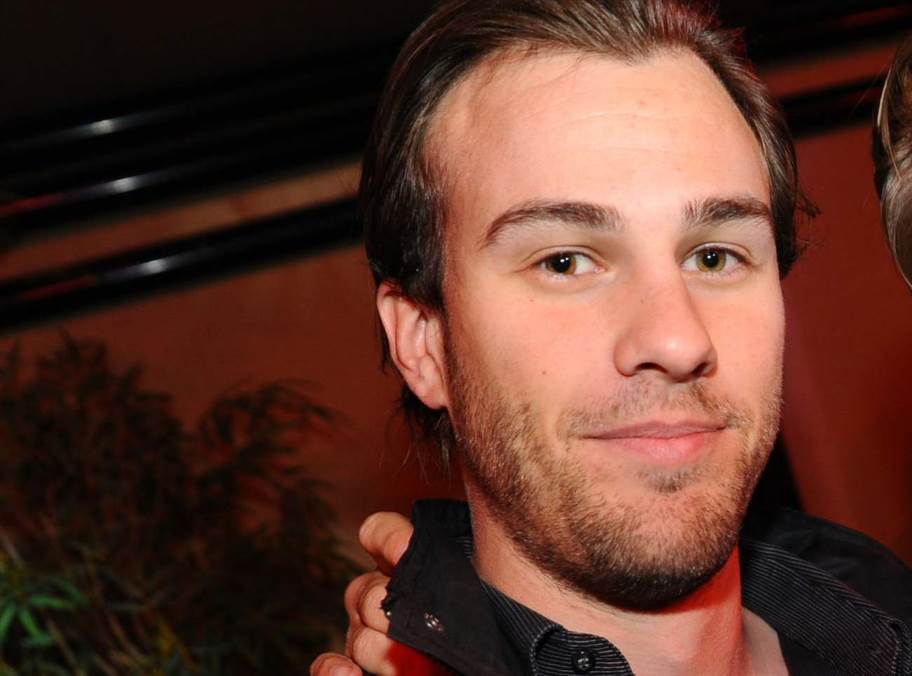 Tom is the heir to luxury apparel maker H&M which was founded by his late grandfather Erling Persson. His father Stefan Persson is currently the chairman and majority shareholder in the company. His wealth of $28 billion makes him Sweden's richest person. Tom graduated from London's Met Film School and currently works in the film industry as a producer. Tom's older brother Karl-Johan (CEO of H&M) and sister Charlotte are both billionaires and married with kids. Tom himself is currently married to Sofia Strandman (m. 2016).
Evan Spiegel (US) – $4.9 Billion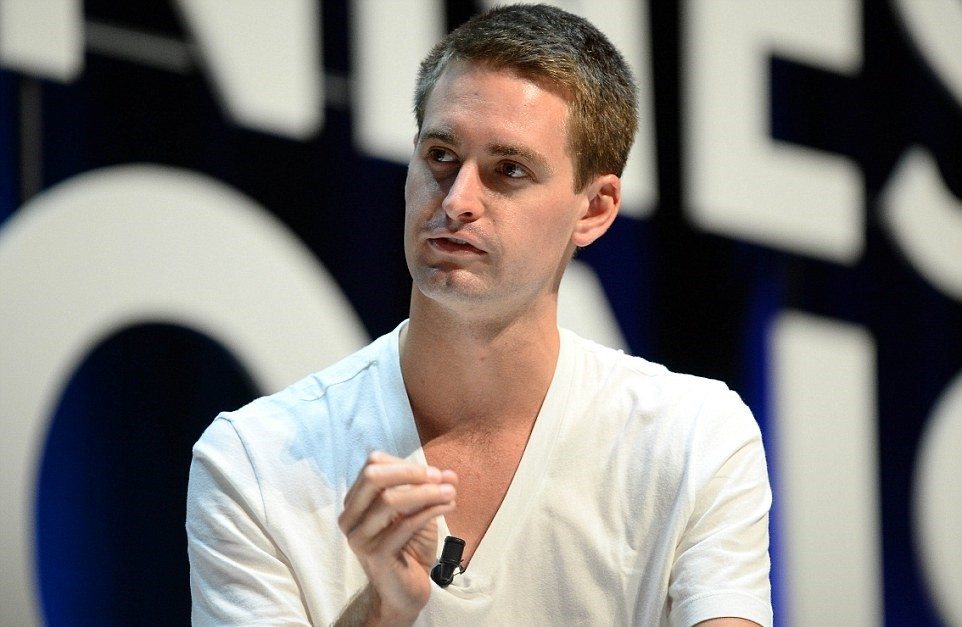 Evan is the world's youngest tech billionaire thanks to the Snapchat app he co-founded with his fellow Stanford college mates which includes the next member of this list Bobby Murphy. Evan is the CEO of the $16 billion company which has over 100 million people using its multimedia sharing app. He was in a relationship with one of the world's highest-paid model, Miranda Kerr from June 2015 and later married her in 2017. Despite becoming a billionaire, Evan still lived with his parents until 2014 when he moved into his first house- a $3.3 million Spanish-style house in Brentwood Los Angeles. Evan spends his money on luxury fast cars, his hobbies include skiing and snowboarding.
Bobby Murphy (US) – $5.1 Billion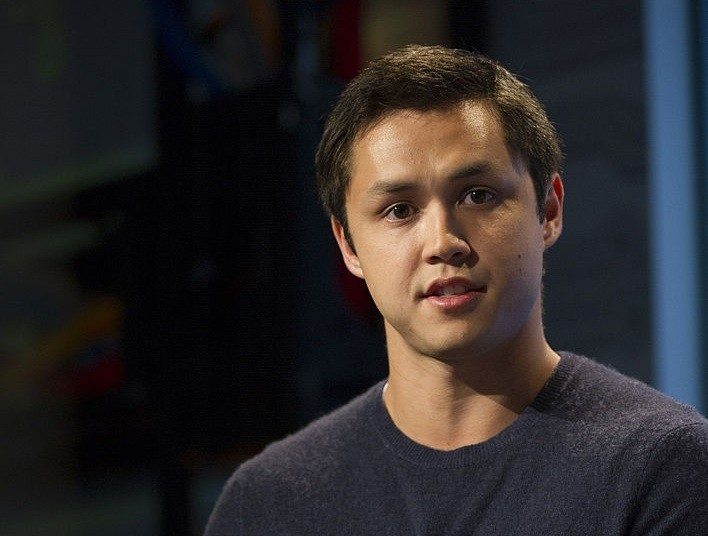 The Irish Filipino-American met Evan Spiegel in 2011 while studying at Stanford and together, they founded the Snapchat app. He grew up in Berkeley California and currently lives in a $2.1 million condo in Venice, Los Angeles. He is now married to Kelsey Bateman.
Paul Allen (US) – $20.3 Billion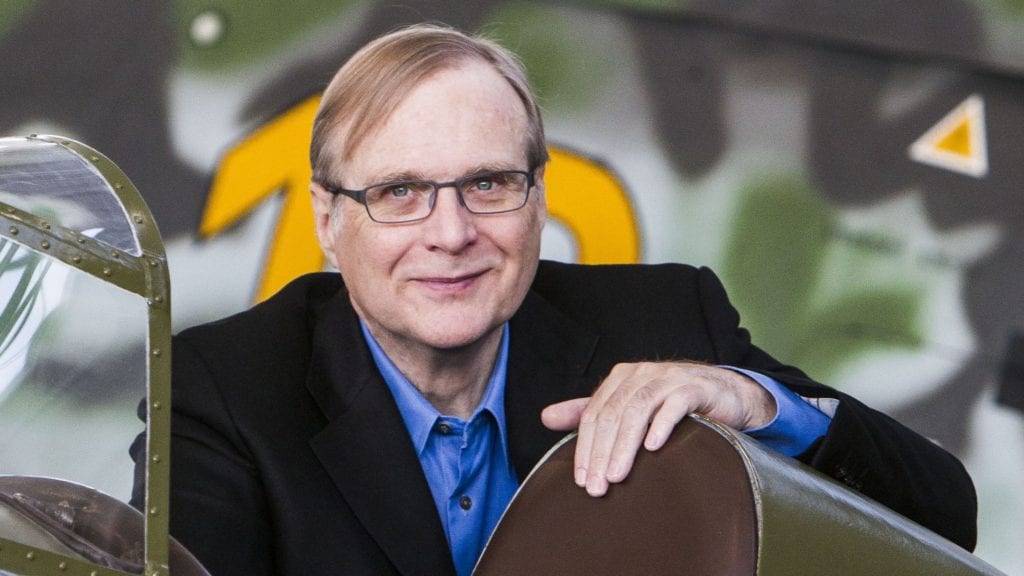 Paul Allen is known worldwide as the co-founder of Microsoft. He owned a multi-billion investment portfolio in real estate, media and technology. He was among the billionaire owners of NFL Teams, his being the Seattle Seahawks, he also owned NBA's Portland Blazers and was a part-owner of MLS side Seattle Sounders. Allen wasn't just a tech nerd, he was a musician too, a guitar aficionado, he played for the Underthinkers band. Paul Allen also donated billions to help a number of causes. Surprisingly, the billionaire was never married in his life until his death in 2018.
Sergey Brin (US) – $62.7 Billion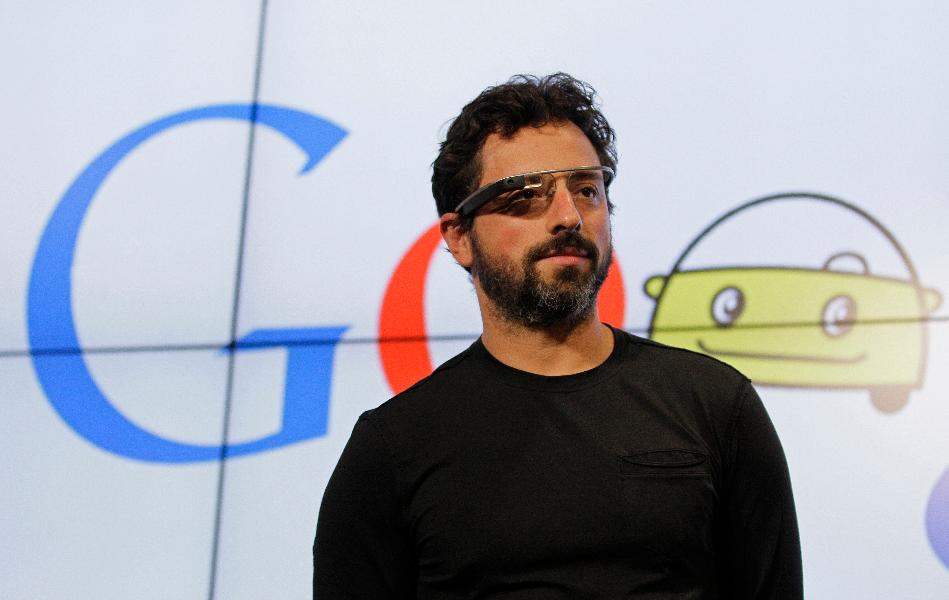 The Google co-founder made the trip back to bachelorhood after his 8-year marriage to Anne Wojcicki CEO of 23andMe officially ended in 2015 as a result of an alleged affair with a young Google employee, Amanda Rosenberg. He is now married to Nicole Shanahan (2018). The tech whiz studied mathematics and computer science at the University of Maryland and later went on to study for an MS and PhD at Stanford where he met the other Google co-founder Larry Page. An active philanthropist, Brin's hobbies include roller skating, hockey and gymnastics.