Every love affair has a happy beginning but that is not often the case at the end. So, it is hardly any news that the wide-eyed Canadian-American film and TV star Brendan Fraser started off on a beautiful note with his ex-wife Afton Smith in their relationship that lasted for about thirteen years. But then, there is a reason why their eventual divorce became one of the most discussed marital upheavals in the history of Hollywood – one of them being that they seemed particularly compatible with each other. Find out what really went wrong and the real reason Brendan Fraser divorced Afton after such a beautiful relationship.
Who Are Brendan Fraser and Afton Smith?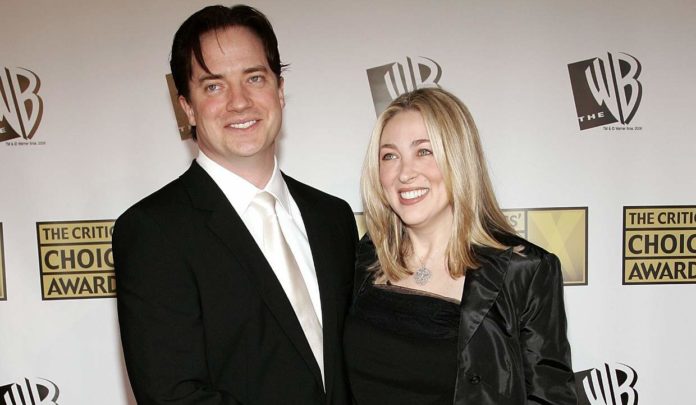 Fraser is a Hollywood actor and executive producer who was born on December 3, 1968. Although both of his parents were native Canadians, the Hollywood star was born in Indianapolis, the capital city of the US State of Indiana. He was then raised in Indiana, Washington, Ottawa, and also in Europe. He attended Upper Canada College and the Cornish College for the Arts.
Best known for his role as Rick O'Connell in The Mummy trilogy between 1999 and 2008, the actor has played leading roles in over fifteen film and TV shows and has been part of over 60 other projects. From all these, he has been decorated with 4 prestigious awards and 5 nominations.
Afton Smith on her part was born on the same December 3 as Brendan but one year earlier than Fraser (1967). Also, she had a career in acting just like her ex-husband, although unlike Fraser she has retired from acting. She had a minor role in the 1997 live-action film George of the Jungle in which Brendan himself starred.
Their Beautiful Relationship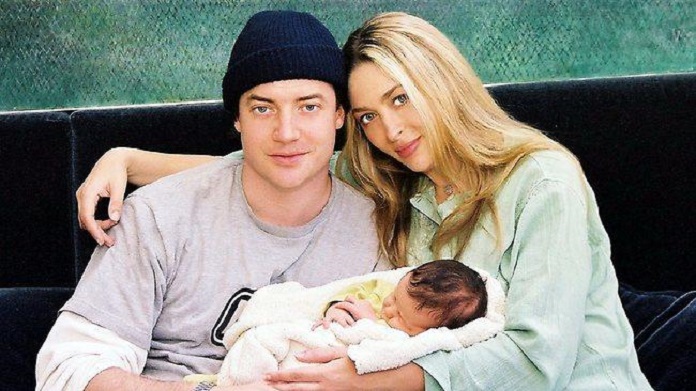 As already hinted, one reason the public was awash with surprise when Afton Smith and Brendan Fraser divorced each other was how their relationship started and developed. For instance, many consider it quite providential that the couple shared a birthday. They met for the first time on a holiday, the US Independence Day of 1993 (July 4th). The occasion was a barbecue party hosted by one of their mutual friends, actress Winona Ryder. There is also a report on some websites that Afton Smith attended the same Upper Canada College as Fraser did but there's not evidence backing that report. Yet, it is possibly true.
The couple dated each other for about four years before their engagement which happened in late 1997. Around that time also, they had been working together in George of the Jungle. They finally tied the knot in September 1998, barely a year after their engagement. Not quite long after that, they began to bear children in really quick succession. Their first child Griffin Arthur Fraser arrived on September 7, 2002. Two years later on (on August 16, 2004), their second bundle of joy arrived and was named Holden Fletcher. Lastly, in another two years running, the couple welcomed Leland Francis Fraser on May 2, 2006.
The year after Leland Francis was born (2007), the couple filed for a divorce. What happened? What is the real reason Afton Smith and Brendan Fraser divorced after seeming so made for each other from the foundation of the world and just after having three kids? People have been asking this question but no answer seems to be forthcoming especially as the couple themselves have not volunteered any detail in this regard. Find out more below.
See Also: What Happened to Brendan Fraser, Where is He Now?
What Actually Led To Their Divorce?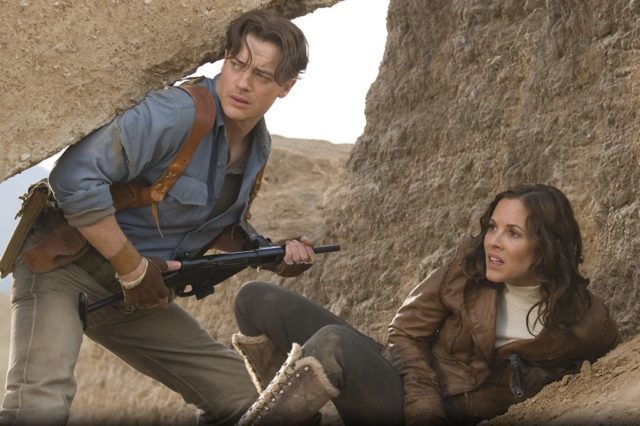 Naturally, when there is such a marital crisis and the couple refuses to reveal the reason, they end up preparing the ground for all sorts of speculations to trail them. In the case of Brendan and Afton, there have been major speculations. At first, when none of the stars were forthcoming with details of what went wrongin their union,  rumors came up that Afton had caught Fraser in an affair with the actress Maria Bello while they were in China filming a show together.
This rumor is not credible judging from the fact that there was never any significant media report in this regard. Again, Afton Smith was not in China with Fraser, which means she could not have caught her ex-husband in the act herself.
It has also been speculated that Afton Smith never loved Brendan Fraser in the first place. This school of thought claims that judging from the fact that she was almost above a woman's prime age for marriage, Afton only used Brendan to bear children. In its support, this view cites the fact that the crisis arose just after the couple bore their third child and the spousal/child support of $900,000 annually which Afton demanded and received from Fraser. From the above two speculations, it is left for fans to decide which works best for them as the real reason why Brendan Fraser divorced Afton Smith.