Net Worth:
$32 million
Age/Date of Birth:

(45 years old) March 23, 1978
Height:

5 feet, 11 inches (1.8 m)
Ethnicity/Race:

Cuban
Nationality:
American
Wife or Girlfriend:
N/A
Parents:
Father: Mario Lavandeira
Mother: Teresita Lavandeira
Perez Hilton, born Mario Armando Lavandeira II is an American blogger and television personality. He makes his money from the success of his eponymous blog perezhilton.com. The blog is known for dishing out celebrity gossips and rumors most of which have landed him in the black book of many celebs.
However, in recent years, Perez has been milder about his reporting. Despite his controversial persona, Perez Hilton has been able to establish himself as a notable figure in Hollywood. And thankfully, his celebrity status has opened the doors to other media gigs. Perez Hilton has a total estimated net worth of $32 million.
His Net Worth and Career Earnings
It is clear that Perez Hilton made a great deal of his wealth from his famous blog but over the years, he has diversified to other endeavors which means multiple sources of income, thereby solidifying his status as a multi-millionaire.
Perez Makes at Least $15 Million Annually from His Blogging Endeavors 
Every blogger's aim is to generate popularity for their website. Thus, Perezhilton.com reached its peak during the height of Hilton's controversies in the late 2000s. Sometime in 2007, Hilton's website reached over 8 million page views within a single day. By 2009, perezhilton.com was valued at about $44 million with annual revenue of $6.2 million.
Hilton was said to be charging $6 CPM, which means that advertisers on his blog paid $6 for every 1,000 impressions of its ad. As of 2013, Perez Hilton was said to earn $450,000 from banner advertising with an average of $3,500 earned daily.
Despite a milder tone of reporting, Perez's blog still enjoys some level of popularity. Per Alexa rankings in 2017, it is among the top 2000 websites in America and top 6,000 in the world with over 5,000 other websites linking in. Perez has been able to enlarge his media empire, to include other blogs such as CocoPerez focused on celebrity fashion and fitness-focused FitPerez.
In addition to celebrity gossip, Perez also uses his primary blog to publicize the music of upcoming artists he fancies. He heavily promoted the songs of British singer Mika and thankfully Mika was able to sell over 5.6 million of his debut album released in 2007.
His Books Have Also Contributed to His Net Worth 
If anything is clear, it is Perez Hilton's Knack for writing. Apart from his blogs, Hilton has published several books over the years. To the best of our knowledge, the first was in October 2009 when Celebra Books published Red Carpet Suicide: A Survival Guide on Keeping Up With the Hiltons. In December of that same year, the same publisher dropped his second book titled Perez Hilton's True Bloggywood Stories: The Glamorous Life of Beating, Cheating, and Overdosing.
What followed was his first children's book entitled The Boy with Pink Hair. According to the blogger, the book was inspired by his childhood. The next book that would come from Perez was his memoir titled TMI: My Life of Scandal; it was published in 2020 by Chicago Review Press. What he has made from his books may not be known to the public but we can tell it has been worth the stress for Hilton.
Earning from His Podcast and YouTube Channel
Perez Hilton has been able to make the best of the popularity he gained from being a blogger in many ways. In addition to the foregoing, he has been making money from his YouTube channel, The Hilton and Family.
As of January 2021, the channel created in December 2015 had accumulated 55.8 thousand subscribers and more than 20.2 million views. On average, YouTubers make around $3 to $5 per 1,000 video views. Given that, one can roughly estimate that Hilton has made several millions of dollars from the channel.
It was in 2015 that the blogger and Chris Booker launched their weekly podcast, The Perez Hilton Podcast with Chris Booker. Again, what this effort has yielded financially is not known to the public but it must have been a decent sum.
Perez Hilton Has Also Made Money from Movies and TV Shows
That's how we feel too @PerezHilton ????
Watch #MeetTheBlacks on DVD & on demand now!https://t.co/OPpIUfNqhg#Comedy pic.twitter.com/DhudZ0x2iG

— Meet the Blacks (@MeettheBlacks) August 18, 2016
Hilton has a long list of television roles that dates back to 2001 when he appeared in an episode of The Sopranos. In the years that followed, he has been a part of multiple small-screen projects like Glee, Victorious, Degrassi: The Next Generation, Family Guy, Privileged, MADtv, and much more. He contested in the fifteenth series of the British reality television series, Celebrity Big Brother 15.
His big-screen credits aren't as much as his TV roles, he has only been seen in a few projects, most recently, 2016's Meet the Blacks wherein he played Denis Strahan. Perez has also been featured in music videos of famous artists like Rihanna and Demi Lovato. All of these have added to the fortune he enjoys.
Major Sources of the Blogger's Wealth
Income from his blogging endeavors
Proceeds from book sales
Earnings from his podcast and YouTube channel
Paychecks from his acting roles
Real Estate
In 2009, Hilton's gossiping helped him buy a West Hollywood for $2 million. The Mediterranean villa measures 4,300 square feet and includes 4 bedrooms and 4.5 baths. Hilton sold the property in March 2016 for almost $3 million, making about $1 million profit. According to Variety, Perez used the proceeds to scoop another West Hollywood mansion. The new one is described as a 1920s Spanish-style mansion.
Controversies and Legal Issues that Came With His PerezHilton.com Success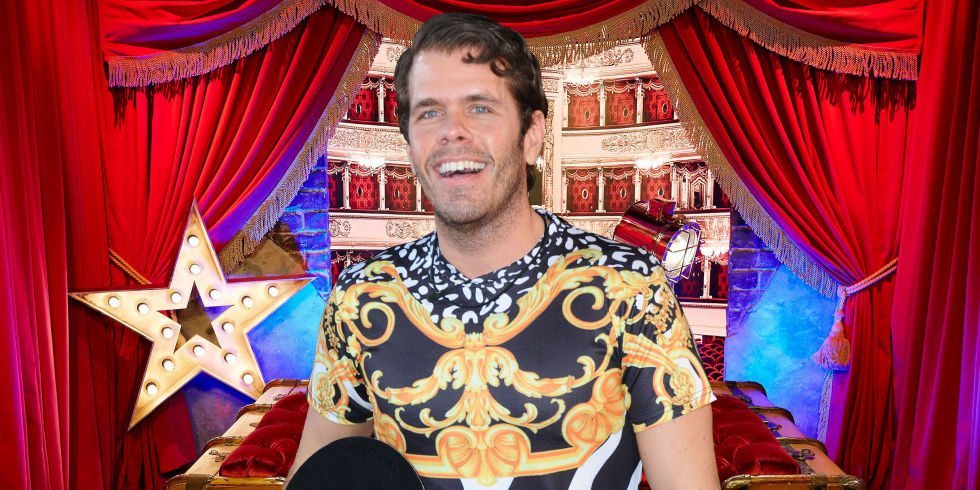 Hilton originally aspired to become an actor before dabbling in freelance writing. He began writing his blog in 2005 with the domain name pagesixsixsix.com. Hilton's blog included content that revealed dirt about Hollywood celebrities. It was particularly known for posting edited celebrity photographs with negative comments written in white markers. Most of its reports were based on rumors and the blogger had a field day outing celebrities alleged to be closeted and criticizing the looks of popular figures.
As a result, within 6 months, the blog was labeled by CBS newsmagazine, The Insider as Holywood's Most Hated Website. This served as a catalyst that propelled the blog to increased viewership. With popularity came more celebrity gossip many of which sparked feuds, criticisms, and lawsuits from not only celebrities but other media outlets, some of who accused Hilton of copyright infringement.
In 2007 alone, he faced numerous lawsuits including for posting Colin Farrell's sex tape, a topless photo of Jennifer Aniston and illegally posting Britney Spears' recordings. His lawsuit with photo agency X17Online which accused him of copyright lasted for about 3 years before an out-of-court settlement was reached in 2009.
Perez got entangled in a couple of drama in 2010 including when he tweeted an upskirt photo of a minor Miley Cyrus alleging that she had no briefs on and in 2011 when his long-time friendship with Lady Gaga came to an end. However, in recent years, Perez seems to have put on a softer side with a kinder and gentler approach to his reporting. LA Times reported about his surprising new side.
Perez Hilton Is Gay and Has Three Kids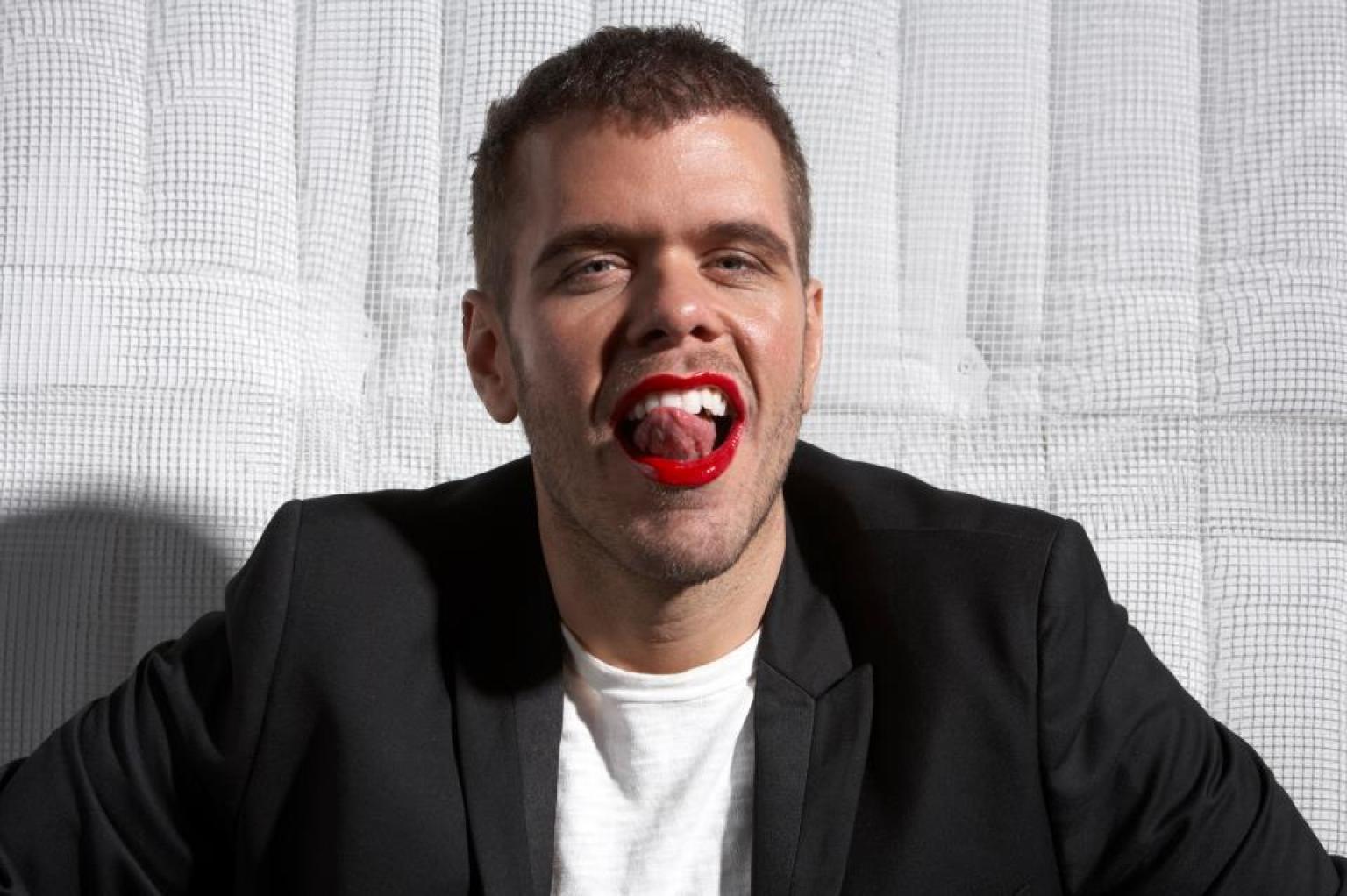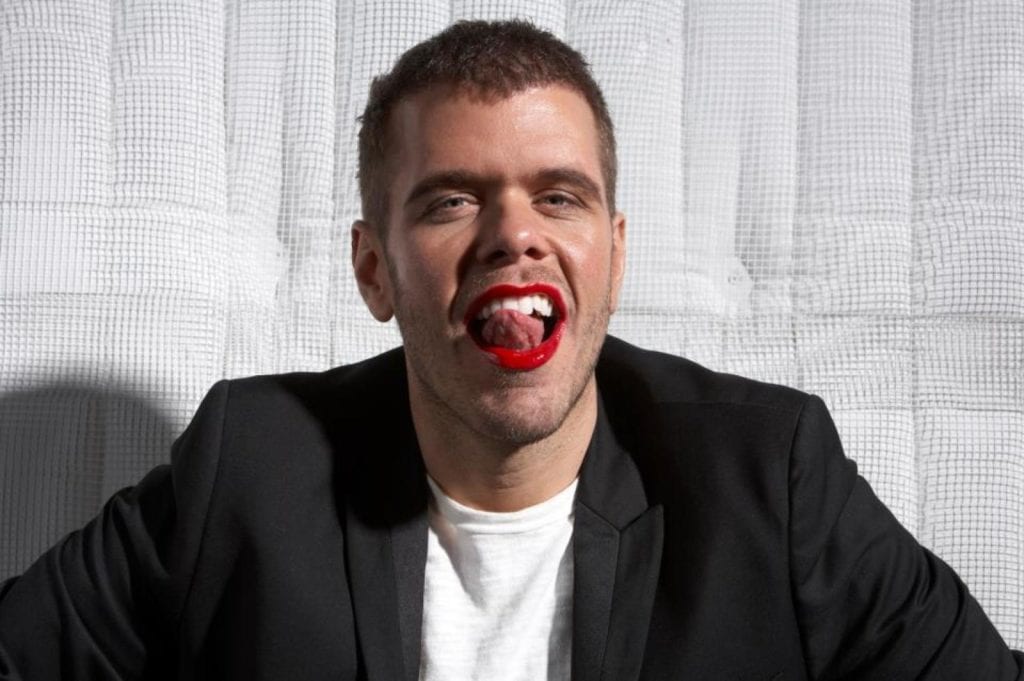 Perez Hilton was born Mario Armando Lavandeira Jr on March 23, 1978, in Miami, Florida to Cuban parents. He coined the name Perez Hilton after New York Post threatened to sue him if he didn't rename his pagesixsixsix blog which they considered too similar to their own celeb-focused site, Page Six. Mario then selected yet another already established act– socialite Paris Hilton for his inspiration. He Latinized her first name to invent the moniker, Perez Hilton.
Mario attended college at New York University from where he graduated in 2000. An openly gay man, he had a brief stint as a media assistant at LGBT rights organization GLAAD and wrote columns for several gay rights publications.
He's Having a Hard Time Finding a Partner
While it has always been out there that the blogger is gay, he has never had a serious relationship, at least to the best of our knowledge. Sometime in 2020, Perez opened up about his love life, expressing that his reputation makes it hard for him to date.
Hilton is notorious for how he exposed gay celebrities who had kept their sexuality a secret. Although he has repented from his scathing online persona, the blogger believes the way he went about blogging earlier in his career has affected his love life in a negative way. Based on what he shared, most gay men don't like him.
Anyway, the hard time he's having in finding a lover hasn't stopped him from having a family. Perez is a single father of three children, all of whom were conceived via surrogacy.
Mario Armando Lavandeira III
Date of Birth: February 17, 2013
Occupation: Undetermined
I already clarified that what I think happens is… gay boys are more drawn to dance class than straight boys. BUT, having said that, I'm not signing him up for ballet! Thankfully, he hasn't asked! https://t.co/pIXqRY9TJR

— Perez (@ThePerezHilton) April 3, 2018
Mario is the first child of the blogger. As you would easily find, he was conceived with a donor egg and birthed by a surrogate mom. Hilton is the biological father of Mario; he didn't settle for adoption because it is important for him to have kids that have his DNA.
Sometime in 2018, the blogger came under fire for asserting he'd prefer his son to be straight. People particularly questioned his parenting style because he said he wouldn't enroll Mario in a dance class. According to him, most of the boys who take dance classes end up being gay.
 Mia Alma Lavandeira
Date Birth: May 9, 2015
Occupation: Undetermined
Mia is Perez's second child and first daughter. He is also her biological father and she was conceived with a donor egg from the same woman who donated for his son. Apart from being the daughter of a famous blogger, much isn't known about Mia.
Mayte Amor Lavandeira
Date of Birth: October 4, 2017
Occupation: Undetermined
Mayte Amor is the second daughter and third child of the blogger. Like her siblings, Perez Hilton is her biological father and she was conceived with a donor egg from the same woman who donated for his first two kids. Perez said he settled for the woman because she seems to be a good and decent person.
Net Worth:
$32 million
Age/Date of Birth:

(45 years old) March 23, 1978
Height:

5 feet, 11 inches (1.8 m)
Ethnicity/Race:

Cuban
Nationality:
American
Wife or Girlfriend:
N/A
Parents:
Father: Mario Lavandeira
Mother: Teresita Lavandeira