If you ever pay attention to the news, particularly news surrounding military spending among major countries in the world, one thing is common – military spending takes a very sizeable share of each country's budget. This phenomenon is a result of the high cost of several military tools, such as aircraft. Taking a glance at some of the most expensive military aircraft in the world, as you will in the article below, you will find the unit price of some of the impressive weapons in a military's arsenal, which costs hundreds of millions of dollars.
It is one of the many reasons why defense budget costs across several major countries in the world combined can run into trillions of dollars, and while defense contract companies like Lockheed Martin make billions per year in revenue.
Without further ado, here is a look at twelve of the most expensive military aircraft in the world right now and their cost.
Most Expensive Military Aircraft in the World
1. B-2 Spirit – $737 million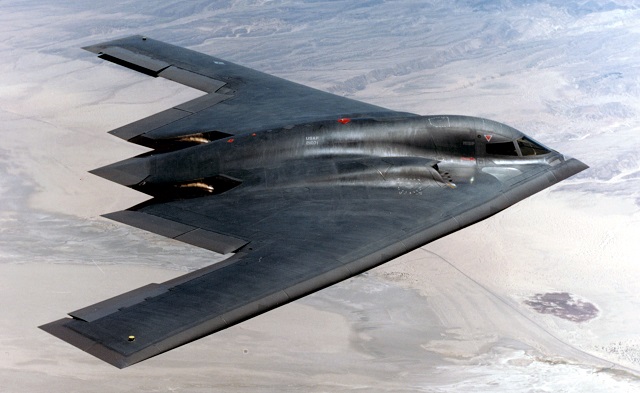 Take a Bow! The B-2 Spirit is the most expensive military aircraft in the world, with a unit cost of $737 million. At this price, the B-2 Spirit costs more than the budget of 52 countries of the world. This is simply an aircraft reserved for the wealthiest countries in the world.
So, what makes this aircraft so expensive? Well, the B-2 Spirit is a stealth plane, meaning it is virtually undetectable by any signals, including visual, radar, acoustic, electromagnetic, and infrared. Talk about something out of science fiction.
Aside from its stealth capabilities, which allows it to be the ideal aircraft to enter deep into the enemy zone, this fighter jet also carries bombs, including nuclear missiles.
To produce the B-2 Spirit alone cost $45 billion, and the US military bought twenty-one of them. It does, however, have only 20 in its arsenal after one of them crashed in 2008. The aircraft, which went into use in 1993, has been used in war zones in Iraq and Afghanistan.
2. F-22 Raptor – $350 million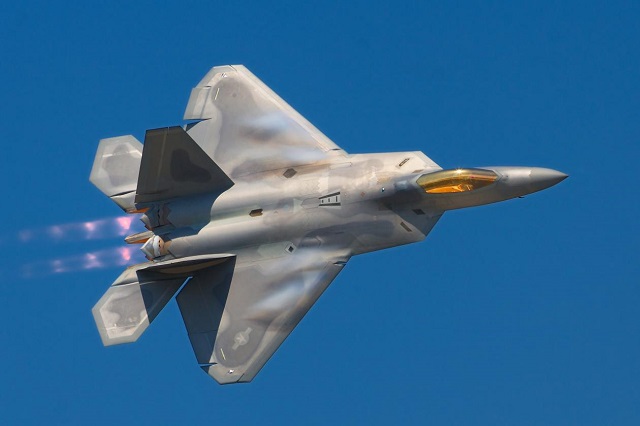 In action Hollywood movies, especially those with war elements in them, you have probably heard a reference to the F-22 raptors. And while they might not sound expensive from the casual nature in which actors mention their names in films, they are very much expensive, enough to be the second most expensive military aircraft in the world.
The F-22s have a history that goes as far back as the Cold War, having been designed as a response to Russia's SU Flanker and MIG Fulcrum aircraft.
They went into production in the 1980s, with only 187 of them produced before the war came to an end. Regardless, the few that continue to exist to date, they are considered the best overall combat plane in the world, according to its designer, Lockheed Martin.
The plane, like the first aircraft on this list, has stealth capabilities. It is also a single pilot, all-weather, twin-engine aircraft. In its arsenal of weapons and sophistication are electronic warfare capabilities, signal intelligence, ground-attack capabilities.
3. C17A Globemaster III – $328 million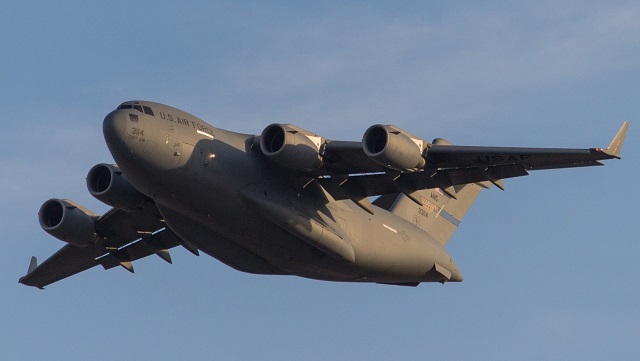 This aircraft came into existence in the late 80s and early 90s at the hands of McDonnell Douglas. It is one of the third most expensive military aircraft in the world, and it earns that price by being one of the best military transport planes in the world.
The C17A Globemaster III has the capabilities of delivering vehicles such as Humvees and tanks, up to 102 combat-equipped soldiers and military equipment across the globe. Aside from being used for conflict purposes, they have also been used in humanitarian efforts like delivering aid to areas in Afghanistan and Iraq.
There are currently 190 of these aircraft in existence owned by the United States, Kuwait, Canada, the United Arab Emirates, NATO, India, and the UK.
4. P-8A Poseidon – $290 million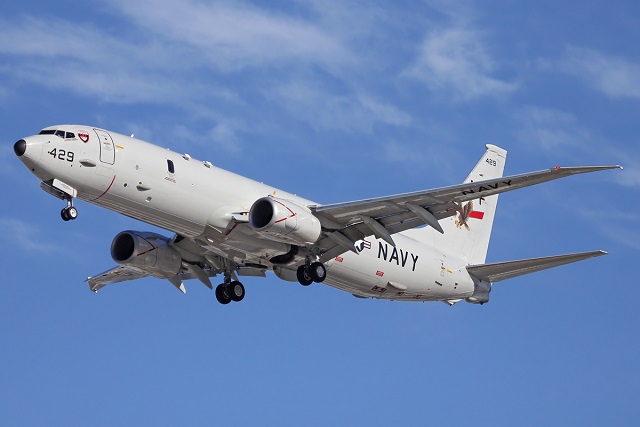 This plane was designed with one goal in mind – to destroy ships, which explains why it takes its name from the Greek god of the sea, Poseidon.
Unlike the rest of the planes on this list, the military aircraft is a militarized version of a commercial airplane, the Boeing 737-800ERX.
The military Boeing aircraft earns its place among the costliest military aircraft in the world with outfitted capabilities like torpedoes, anti-ship missiles, depth charges. It also has a defense system with anti-surface warfare, anti-submarine warfare, shipping interdiction, and early warning self-protection. It also can drop and track sonobuoys.
The P-8A Poseidon went into service in 2013, and it is currently being used by the US, Norway, UK, and Australia.
5. VH-71 Kestrel – $242 million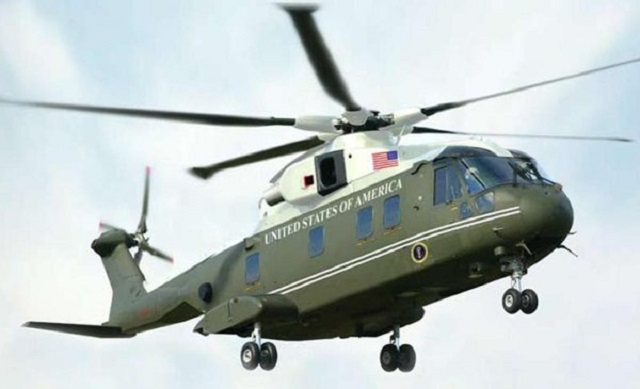 Helicopters are usually, by standard, cheaper types of aircraft, but that isn't true, not when it comes to military costs. The VH-71 Kestrel strolls into the top five most expensive aircraft in the world designed for the military at a unit cost of $242 million.
The helicopter, which, as you probably expect, is a high-tech aircraft that was designed to replace the US President's helicopter fleet. It was designed by Lockheed Martin Systems Integration, Bell Helicopter, Owego, and AgustaWestland.
The Vh-71 Kestrel proved too costly during the production stage, forcing a cancellation in production and a sale of some of them to Canada for $161 million. However, a recent approval by Congress has put them back into production, to cost $241 million per unit.
6. E-2D Advanced Hawkeye – $232 million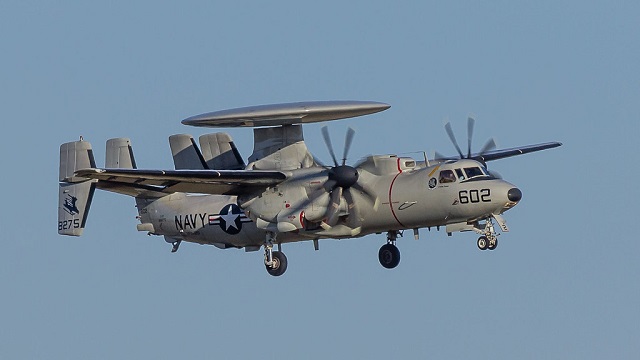 Surveillance and gathering of intelligence is a major crux of modern warfare. It is why it is essential for any military worth its salt has top of the line surveillance and reconnaissance equipment. Up steps the E-2D Advanced Hawkeye, a $232 million surveillance aircraft that is one of the most expensive planes in the world.
Although a couple of test versions have been made for the US Navy, this aircraft is not yet in production, and it boasts of a radar system believed to be 300% more powerful than currently available aircraft radar systems.
When the E-2D Advanced Hawkeye finally goes into service, they will likely be used by the US, France, Egypt, Mexico, Israel, and Japan, who are current users of the E-2D predecessor, E-2C Hawkeye.
7. F-35 Lightning II – $122 million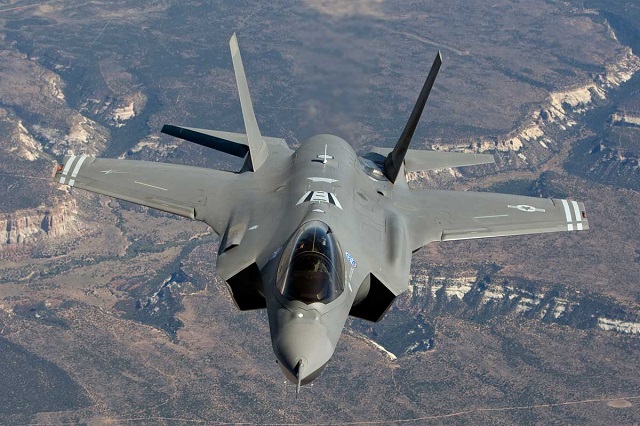 The unit cost of the F-35 Lightning II aircraft might be in the bottom half of the most expensive military aircraft in the world. Still, the production cost of this aircraft is one of the most expensive in aeronautics history.
The aircraft, which is a fighter jet, is a stealth fighter with specifications like single-seat, single-engine, and has the capability of going supersonic. It is also equipped with high-end weapons that make it a viable threat for air to ground targets and air to air aerial combat.
This aircraft was built by Lockheed Martin, Pratt & Whitney, BAE Systems and Northrop Grumman. Countries that own and use this aircraft include Norway, Denmark, Australia, Canada, Turkey, Israel, Egypt, and the United States.
8. V-22 Osprey – $118 million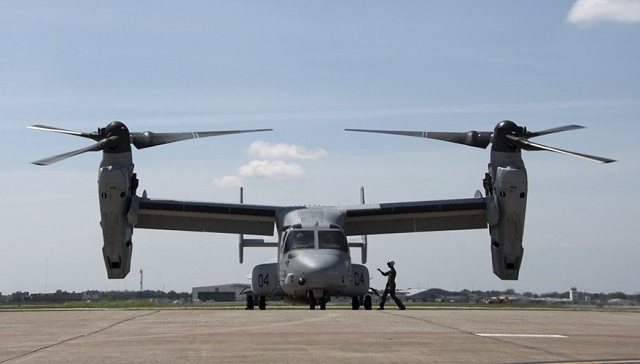 Is it a plane? Is it a helicopter? No, it is just the V-22 Osprey, and it costs $118 million to own one. This aircraft has the ability to take-off and land like a helicopter, which allows it to land and fly faster than a conventional plane.
It went into service in 2007 when it was deployed in Iraq. An accident that cost the lives of 30 Marines in the V-22 Osprey initially stopped further production of these bad boys. However, it has returned to production, and the United States Air Force currently owns several of them. They have been used for medevac and combat fighter transportations in Libya, Kuwait, and Afghanistan.
9. EA – 18G Growler – $102 million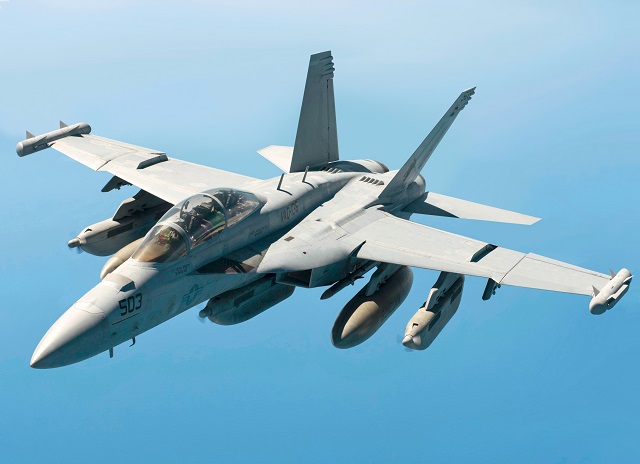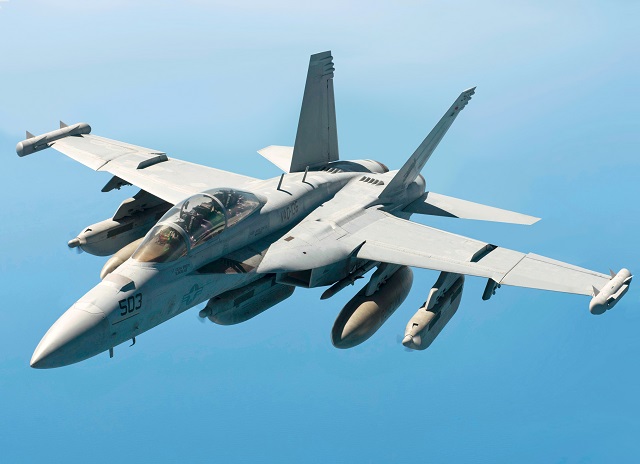 Coming in at number nine among the most expensive aircraft in the world is the EA-18G Growler, which cost $102 million. Unlike the plane ahead of it in this list, the Growler is a fighter pilot, designed to be an improvement over the Super Hornet aircraft.
As a result, it has everything the Super Hornet is excellent at, but weighs less and does not have the ability for aggressive air excursions. It is also capable of interfering with enemy radar, making it well equipped for offensive and defensive radar missions.
The Growler was designed and produced by Northrop Grumman. If you have a small country you are managing, they can be yours for $102 million, and you will join a list of owners that include the US and Australia.
10. F/A – 18 Hornet – $94 million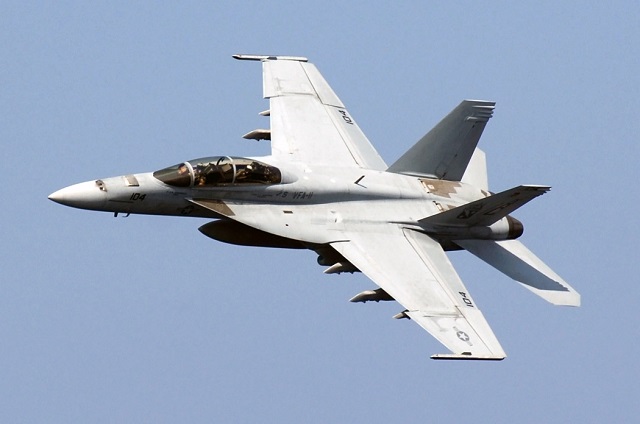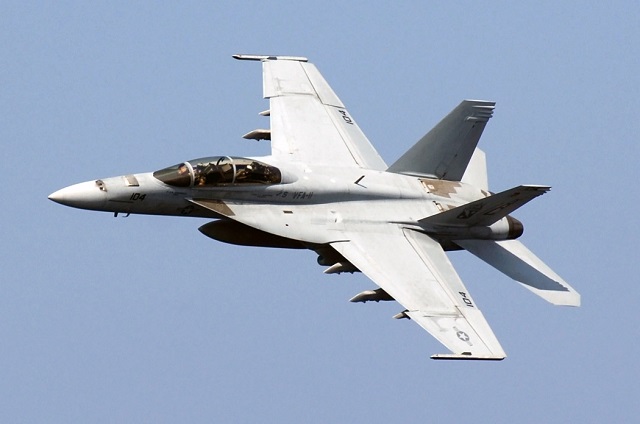 Rounding up the top ten of the most expensive military aircraft in the world is the F/A – 18 Hornet. At $94 million, they are among the cheapest military aircraft in the world when it comes to advanced capabilities.
While it may not win any prizes for modern design, it is a legacy aircraft considering it is America's first strike fighter jet. It can combat aerial and ground targets, making it both a fighter and bomber jet.
It was deployed in the 1990s and helped the US in the Desert Storm conflict, and it is difficult not to see why. It can reach Mach 1.8 and flies up to 40,000 feet.
Aside from the US, owners of the Hornet include Canada, Israel, Kuwait, France, and Switzerland.
11. F-15E Strike Eagle Strike Fighter – $80 million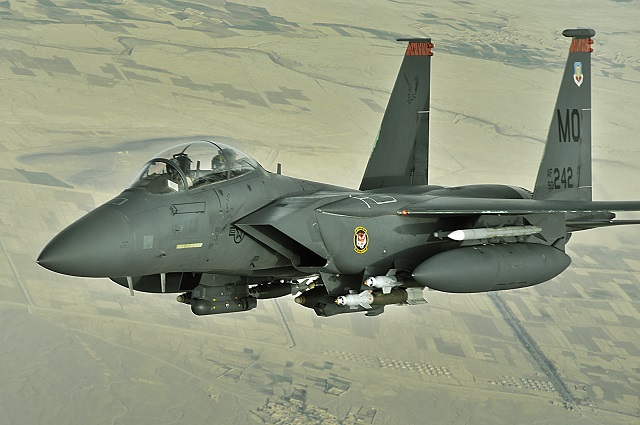 This $80 million jet flew for the first time in 1986, and it continues to operate to date with a designated purpose as a multirole fighter combination strike fighter.
It famously flew over the Mediterranean Sea by the 494th Fighter Squadron and having been designed by US companies, McDonnell Douglas and Boeing Defense. The United States Air Force primarily uses it. Aside from the US, it is also used by other countries like the United Arab Emirates, Israel, and the Republic of Korea.
12. F/A – 18E/F Hornet – $65 million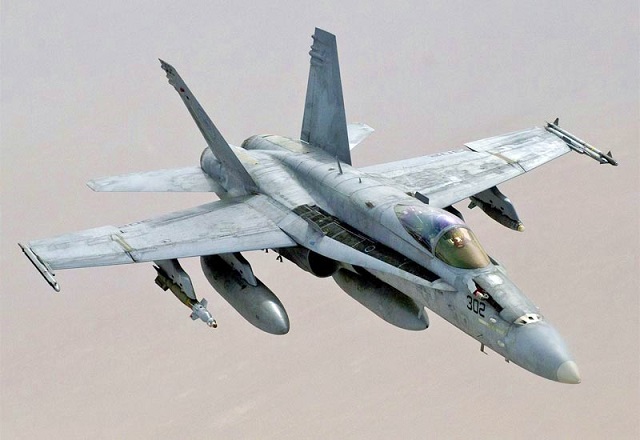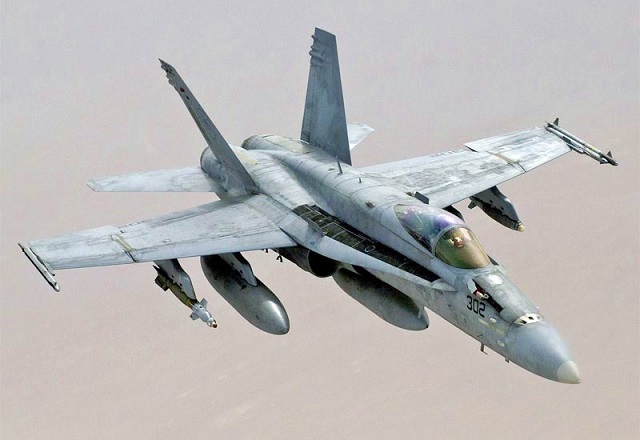 A second Hornet fighter jet making this list is the F/A – 18E/F Hornet, which rounds up our top twelve list with a price of $65 million.
See Also: 10 Most Expensive Rolex Diamond Watches and Their Prices
This twin-engine aircraft can go supersonic, and it is designed for all-weather combat. Based on its other capabilities, which include being an attack aircraft, it is one of the preferred jets in the world when it comes to fighter jets.
This aircraft was designed by Boeing, Northrop Grumman, and McDonnell Douglas. Countries that use this aircraft include the US, Australia, and Spain.