The common saying is, you can't put a price on knowledge, and while that might be true in the abstract sense of the implications of knowledge; when it comes to the physical, it turns out that in the United States, there is a price and it is very expensive. As a whole, the price of college education has been on the rise in the United States, sparking a terrifying growth in the size of the student loan debt, and a percentage of that over $1 trillion debt has come from students who attended these colleges, which are some of the most expensive schools in America.
And while you might think a list like this would be synonymous to the best colleges in the US, that might not be necessarily true as different factors contribute to the cost of a school other than its quality. In this article, we examine ten of the most expensive colleges in America, check them out below.
Most Expensive Colleges in America
1. Harvey Mudd College – $75,003
At a cost of $72,478 per year, you would expect Harvey Mudd College to among the top ten best colleges in America but that is not the case. According to various rankings, the college sits in the bottom of the US Top 50, with its best ranking coming from Forbes as the 23rd among America's Top Colleges.
The most expensive college in America is located in California and has held this status for at least three years. The brainchild of Harvey Seely Mudd is so expensive that over 70 percent of its first-year students are forced to take financial aid to pay its exorbitant fees.
While its tuition and fees are not exactly the most expensive in the country at $54,886, it achieved its numero uno status through its room and board fees, which is $17,592. That might simply be the price of a college in one of America's most expensive states.
2. Columbia University – $70,826
While the number one most expensive college in America might not have an extensive historical significance, the number two does, having been in existence since 1754. It has been a part of America before it secured its Independence and has been a part of the country's historical journey. Is that enough for students to cough out over $70 thousand per year?
We don't know, but we know that the students will be getting one of the best education in the world as Columbia University is one of the best colleges in the world, not just in America alone. The college ranks highly among every major college ranking and students would get to experience a college life spread across a large piece of land, that is only second to the Catholic Church when it comes to the largest landowners in New York City. The breakdown of the cost is $57,208 on Tuition and Fees and $13,618 on Room and Board.
3. University of Chicago – $70,551
Chicago might not hold a high reputation among Americans lately, but some of its landmarks still hold a significant position in the country, most notably, the University of Chicago, which is considered one of the best colleges in America, ranked 16th on Forbes America's Top Colleges and 9th on QS World University Rankings.
Some of the reasons why this college is one of the most expensive in America is due to the fact it is a private school, but its non-profit status hasn't stopped it from being one of the schools that awarded the most financial aid to its students.
Students who are willing to fork out $70,551 should be prepared to commit $54,825 of it to Tuition and Fees and the rest to Room and Board. Hey! you might groan at the point of payment, but at least you will get to enjoy that sweet Chicago nightlife.
4. Bard College – $69,592
There are a few reasons why a college would be expensive, at least enough to feature among the most expensive colleges in America, and for Bard College, a huge factor is its location, in a hamlet in upstate New York, overlooking the Catskill Mountains and Hudson River. Of course, you won't just be enjoying its beautiful view alone as it ranks highly among American colleges, particularly when it comes to its music and environmental science courses.
Bard College has a graduation rate of 75% and with an acceptance rate of 56%, you are likely to secure a place in this private college. Just be prepared to spend $54,496 on Tuition and Fees and another $15,066 on Room and Board.
5. Southern Methodist University – $69,408
Who says religious schools are cheap? If it is true, it certainly doesn't apply to Methodist Episcopal Church university which has a total cost of $69,408 per year. The Dallas, Texas University is a research university that offers a wide range of courses and disciplines to its over 6,000 undergraduate students, who aside from its conservative philosophies, offers high ranking quality education to students in various disciplines, particularly Computer Science, Graphic Design, Marketing, and Music.
Southern Methodist University is considered to be number eight among the best value colleges in Texas, which is great. It is also the fifth most expensive college in America, with college tuition of $52,498, which is not so great.
6. Oberlin College – $69,322
Oberlin College may not have the global popularity or prestige of some of the schools on the most expensive colleges in America list, but it does have a domestic reputation that makes it one of the most significant universities an American student can attend.
It is the oldest coeducational liberal arts college in America and the second oldest operating coeducational institution in the world. Safe to say, it has its place in history, which might explain why students who want to be a part of that history have to spend as much as $69,322 per year.
However, they won't just be getting to tell their friends they attend a really old school, they would also be proud to know they are attending one of the best schools in Ohio, and a college that allows its students to design their major. There is also the fact you can rent artworks by famous artists like Picasso and Warhol for $5 per semester and hang it in your dorm room, all for a tuition and fees price of $53,460, and room and board price of $15,862, of course.
7. Scripps College – $69,260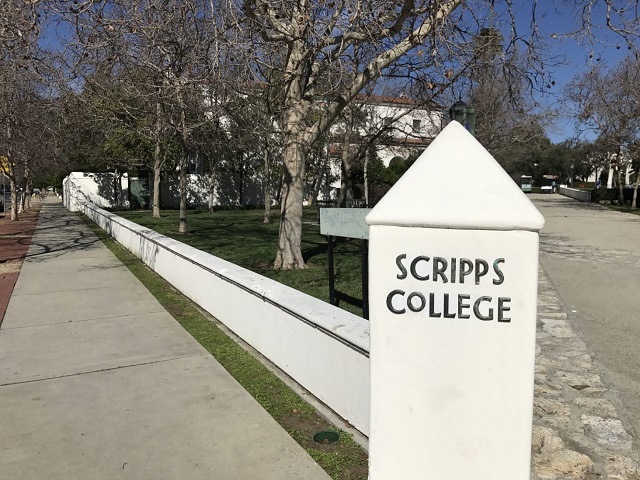 In Claremont, you'd find four institutions that rank among the most expensive colleges in America. One of them, Harvey Mudd College, ranks at the top of the list, and the second, Scripps College, is seventh at a cost of $69,260 per year.
The college has been in existence since 1926, during which we imagine its tuition and fees has experienced a consistent increase. The college does boast of some of the lowest student body among top colleges in America with less than 1000 students as of 2017. It also ranked among the 20 best colleges in California, holding number one position for Pre-Medicine and Pre-Medical Studies in the state.
One other advantage of Scripps College is its dedication to comfortable living for its students. It currently ranks number two among the best college dorms in the country, but you might have to pay $16,294 to access that, along with $52,966 in tuition and fees.
8. University of Southern California – $69,208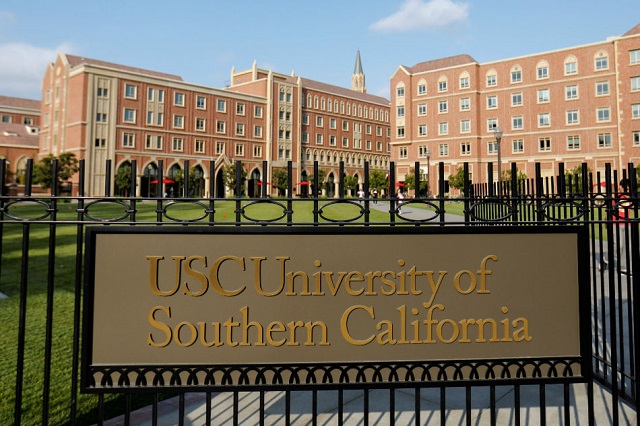 One of the most popular universities in the world and that status seems to become with a hefty price. USC is the oldest private research university in California and despite its age (it was founded in 1880), it has remained one of the best schools in not just America, but the world as a whole. The university ranks in the top five of the world's best universities and is number one for a range of courses, including Physical Therapy, Healthcare Administration, Acting and Performance, etc.
Of course, to share some of this school's prestige, you will need to pay about $69 thousand per year, with over $54 thousand going to Tuition and Fees alone. One thing though, even if you could afford it, there is no guarantee you will get in because the school has an acceptance rate of 17%.
9. Claremont McKenna College – $69,045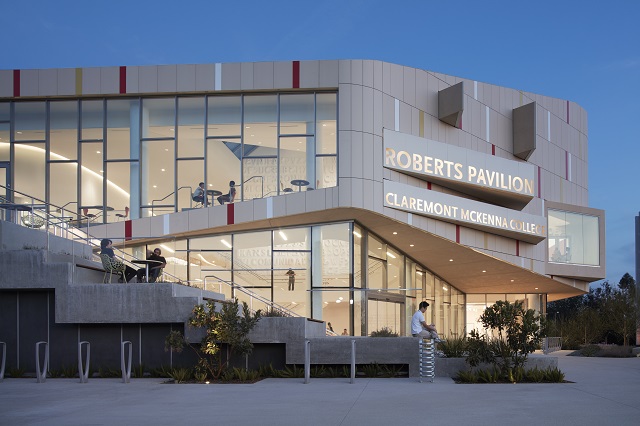 It is the ninth most expensive college in America and it is also the third Claremont college to make the top ten list. Claremont McKenna is a private school that has been in existence since 1946 originally as a men's college before reverting to coeducational status in 1976, the college is highly ranked among the best colleges in America and considered one of the best value for money, especially in California.
Furthermore, despite its high price, its dedication to financial aid, particularly in the form of scholarships to its students means several of its students end up leaving this prestigious college with less than $30 thousand in student debt at graduation, with scholarship offerings as high as $46 thousand per year.
See Also: These 10 Most Expensive Diamond Necklaces in the World Will Blow Your Mind
10. Trinity College – $68,970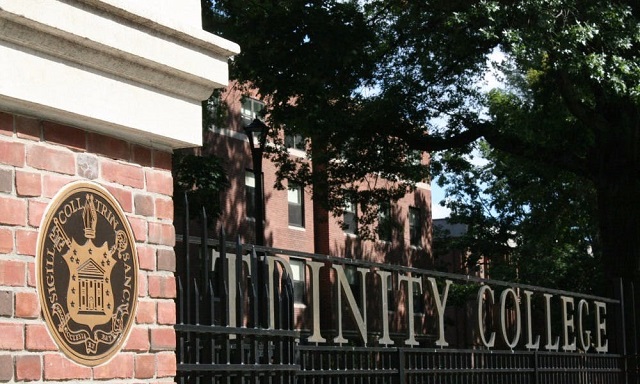 It may not be the best or most popular college in Connecticut, with that title going to Yale University, but it takes the cake when it comes to the most expensive college in the region, enough to secure a spot on the list of America's most expensive colleges.
The coeducational liberal arts college serves over 2300 students and has an acceptance rate of 34%. While it might not be the best school in its state, but it still ranks highly among the American colleges. More so, Trinity College is among the top 50 colleges that offer the most student aid, making it easier for several of its students to comfortably afford its $54,770 Tuition and $14,200 Room and board fees.