Net Worth:
$88 million
Age/Date of Birth:

63 years old (15 September 1960)
Height:

In meters: 1.65 m
In feet: 5 feet and 5 inches
Ethnicity/Race:

White
Nationality:
British
Husband or Boyfriend:


Ken Todd
Parents:
Father-Unknown
Mother- Jean Vanderpump
Lisa Vanderpump is a British restaurateur, television personality, author and actress who has a net worth of $88 million
The term multi-talented is often thrown about casually but if there is one person that is truly deserving of that appellation, it is Lisa Vanderpump. The British personality first rose to fame as an actress in the 80s and 90s. She subsequently diversified her interest to reality TV, food, and fashion industries with remarkable success. Off the screens, Vanderpump is happily hitched to her soul mate of nearly 40 years and their love shows no signs of waning. It is often said that we cannot have it all in life but Lisa Vanderpump's story certainly challenges this notion.
Lisa Vanderpump's Acting Days In London
Some people seem destined for the spotlight and Lisa Vanderpump happens to be one of them. The reality TV star-cum-restaurateur was born on the 15th of September 1960 in Dulwich, London. She spent her formative years in the English capital and manifested a flair for acting like a child. She subsequently enrolled in drama school at the age of nine and spent much of her childhood appearing in various kiddies' shows and films.
In the year 1973, a 13-year old Vanderpump scored an uncredited role in the British rom-com, A Touch of Class. This marked the formal commencement of an acting career which lasted up until 1995 and saw her score minor roles in several productions including Killer's Moon, Leap in the Dark, The Wildcats of St. Trinian's, Silk Stalkings, and Baywatch Nights.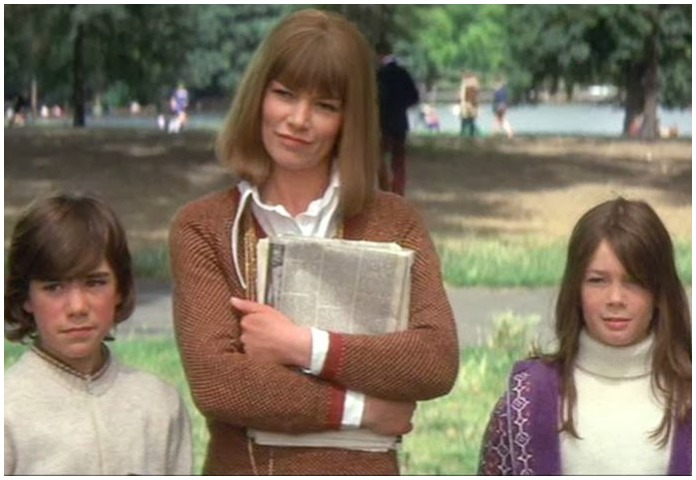 Whilst earning her acting chops, a now-married Lisa also delved into the nightlife business and established over two dozen restaurants, bars, and clubs all over London in conjunction with her husband. These establishments became quite successful (one was sold off for $16 million in 1998) and the couple became stupendously wealthy. They, therefore, moved over to America, specifically Beverly Hills, in the year 2005.
Achieving Reality Stardom In America
Upon arrival in America in 2005, Lisa Vanderpump focused her attention on several creative and entrepreneurial pursuits. Her fame grew in the Beverly Hills community and she was approached to become a cast member of a new reality TV series, The Real Housewives of Beverly Hills. The show basically follows the personal and professional lives of several women living in Beverly Hills. It debuted in October 2010 and Lisa featured on it from that time up until 2019.
She subsequently left in 2019 and is now focused on her own spinoff series titled Vanderpump Rules. Vanderpump Rules chronicles the personal and professional lives of staffers at Lisa's West Hollywood restaurant known as SUR. The series debuted in 2013 and has proved to be a big hit with the youth crowd, thanks to the staff's relatable shenanigans. It attracts an audience of 2.3 million viewers each week and is now one of the most-watched shows on Bravo TV.
The Perks Of Lisa's Multifaceted Career
Lisa Vanderpump has thrived in several fields of endeavor and this is not due to chance or luck. The Londoner owes her longevity to a strong business ethic, a hands-on management style, as well as good old-fashioned hard work. She also has the ability to manipulate any room or scenario with her camera-ready personality.
These traits have not only made for a flourishing career but also a mouth-watering bottom line estimated at $75 million. Vanderpump owes her fortune to several sources including reality TV. She reportedly received about $500,000 for each season of The Real Housewives of Beverly Hills as well as another $500,000 for each season of Vanderpump Rules. She remained on Real Housewives for a total of 9 years meaning that she earned $4.5 million during the duration of the show.
Asides her reality TV exploits, Lisa Vanderpump and her husband own a hospitality empire comprising of as much as 36 restaurants, clubs, and bars in London and Los Angeles. These establishments employ about 350 staff and some of them are SUR, TomTom, Pump, Villa Blanca, and Vanderpump Cocktail Garden. Their exact income from these establishments is not known but there is no doubt that they must be making mouth-watering profits seeing as they are frequented by Hollywood stars such as Miley Cyrus, Chrissy Teigen, Selena Gomez, and Lady Gaga.
Another viable source of income for Vanderpump is her designing exploits. The reality TV star has created a line of homeware called The Vanderpump Beverly Hills Collection. She also designs a range of jewelry which she sells online. A dog lover; Lisa also has a line of pet accessories called Vanderpump pets. The line features collar leashes, apparel, stroller brushes, and more. Finally, Lisa Vanderpump also has a shoe line (with Ryan Haber) and a skincare line (Dr. Simon Ourian) to her name.
As of 2021, Lisa Vanderpump and her husband, Ken has an estimated combined net worth of $88 million.
Ken Todd And Lisa Vanderpump's Rock-Solid Union
Given the kind of world that she roles in, one would expect Lisa Vanderpump to have had a couple of divorces but the reverse is the case. The reality TV star is happily married to her husband of nearly four decades, Ken Todd. Todd is an experienced restauranteur and bar owner who has joined hands with his wife to build their hospitality empire. So, how did the couple's love story commence? Well. Lisa first met her husband at a night club in the year 1982. By her accounts, he was wrong for her in every sense of the word given that he was 16 years older and quite the playboy.
She was however smitten with him and decided to take her chances. The couple got engaged just six weeks after meeting and tied the knot three months later. They have remained together ever since then and have welcomed two kids namely daughter, Pandora (born in May 1986), and an adopted son, Max (born in December 1991). Other honorary members of the family are the couple's dogs numbering about eight. Vanderpump has meanwhile disclosed that the secret to their union is the fact that her husband respects her despite being older. In her own words, he always asks for her opinions and has never put her down.
Coping With Family Tragedy
Lisa Vanderpump hails from a family of four comprising her father named Jonathan, mother—Jean, and elder brother—Mark. The family has however suffered several losses in recent years with both Mark and Jean passing on. Mark died of a suspected drug overdose on the 1st of May 2018. An investigative report later found that he took his own life as a result of serious financial stress, the breakdown of his former marriage as well as issues arising from his current relationship.
See Also:  The Real Housewives Salaries: How Much Do They Make and Who Earns The Most?
Mark's death predictably devastated Lisa as he was her only sibling and they were as close as twins. She, however, stated that she was focused on helping his two young sons through the period. Barely a year after Mark's demise, Lisa also lost her mother in June 2019. The cause of her death was not revealed but it was known that the woman had dealt with several health challenges in the past. She was subsequently interred and her daughter stated that she was shocked and devastated by the loss.
Profile Summary
First Name:
Lisa
Last Name:
Vanderpump
Also Known As:

Not available
Sex/Gender:

Female
Profession:

Restaurateur, television personality, author and former actress
Famous For:
Her appearances on Bravo's The Real Housewives of Beverly Hills, Vanderpump Rules, and ABC's Dancing with the Stars.
Colleges/Universities Attended:

Not available
Educational Qualifications:

Not available
Religion:

Christian
Birthday & Zodiac

Age/Date of Birth:

63 years old (15 September 1960)
Zodiac Sign:
Virgo
Birth Place:

London, England
Nationality:
British
Ethnicity/Race:

White
Country of Residence:

The United States of America
Physical Attributes

Height:

In meters: 1.65 m
In feet: 5 feet and 5 inches
Weight:

In pounds: 128 lbs
In kilograms: 58 kg
Eye Colour:

Dark brown
Hair Color:

Brown
Other Body Measurements:

37-26-38 inches (bust, waist, and hips)
Relationships

Marital Status:

Married
Spouse/Partner:

Ken Todd
Family and Relatives

Father:

Not available
Mother:
Jean Vanderpump
Children:

Pandora Todd and Max Todd
Siblings:
Mark Vanderpump
Other Relatives:

Not available
Net Worth
Estimated Net Worth:

$88 million
Salary:
Not known
Source of Wealth:

Her chain of restraunts, bars and clubs, her book, and her appearance on The Real Housewives of Beverly Hills