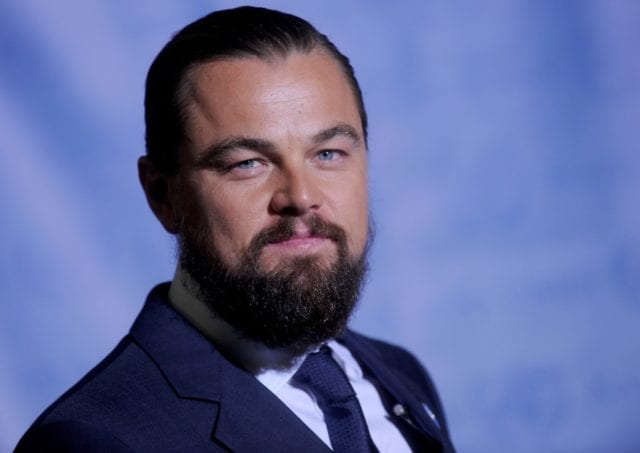 Any lover of the 90s hit movie, Titanic, will definitely be familiar with Leonardo DiCaprio. He has been in the limelight for quite some time now and his accomplishments have ranked him among the richest actors in Hollywood.
Leonardo DiCaprio Biography – Age, Parents
Born Leonardo Wilhelm DiCaprio in Los Angeles on November 11, 1974, he is the only son of a Russian-German legal secretary, Irmelin DiCaprio, and a German-Italian comic book artist, producer, and distributor, George DiCaprio. DiCaprio's parents met in college and together moved to Los Angeles, California.
Because his mother was looking at a painting by Leonardo da Vinci in the Uffizi museum in Florence, Italy, when he first kicked, DiCaprio was named after the legendary artist. When he was a year old, his parents separated, so he grew up with his mother. DiCaprio is fluent in German and Italian languages.
Every great journey starts with a single step, and DiCaprio started out from a humble beginning. The American-born actor started his acting career as a child. Initially, he featured in some commercials and TV roles. One of his earliest roles came in an episode of Growing Pains. Leonardo then landed a lead role in the movie, This Boy's Life. His performance was impressive and it caught the attention of top producers who began to seek his signature for their upcoming movies.
He then featured in the film, What's Eating Gilbert Grape. This was one of his best movies in his early years of his acting career. He was nominated for the best supporting actor in the Academy Awards. The dramas, The Basketball Diaries, and Total Eclipse saw DiCaprio winning more awards for his outstanding performance. Later on in '96, Leonardo featured in the movie Romeo + Juliet, adapted from the classical romance tragedy play Romeo and Juliet by William Shakespeare.
Leonardo Dicaprio Net Worth
Leo got his first big break with romantic movie Titanic. This movie was not just among the leading in '97, but it also earned him a lot of money. Leo's portrayal of the lead character Jack earned him several awards and opened more doors to more lead roles.
Up next was The Man in the Iron Mask (1998). Leo got the lead role in Steven Spielberg's Catch Me If You Can (2002) which was a commercial hit grossing over $352 million worldwide.
Leo has since starred in numerous hits including 2010 Christopher Nolan science fiction Inception which grossed over $825 million worldwide.
Here's a look at Leonardo Dicaprio Net Worth Rise
2011 – $101 million
2012 – $144 million
2013 – $185 million
2014 – $230 million
Leo has won a number of awards for his outstanding talent and contributions to the movie industry, they include but are not limited to 3 Golden Globe Awards and 4 MTV Movie Awards. He finally won his first Academy Award in 2016 for his lead role in 2015 epic western film The Revenant. The Revenant also earned him 27 other awards.
Leo with a net worth pegged around $245 million is among the few actors that have maintained a top spot in the box office for over 20 years and has shown no signs of slowing down.
See Also: 20 Highest Paid Actors In The World
How Leonardo Dicaprio Spends His Money
Charity
He and his mother donated around $35,000 to his Computer Center in 98. He also gave a quick $2,300 to the presidential campaign of Barack Obama in 2008 and $5,000 for the same in 2012. In 2010, Leo gave $1 million to aid in the relief program of the Haiti earthquake. Still, in 2010, DiCaprio gave out $1 million to support the Wildlife Conservation Society of the Tiger Summit in Russia. He contributed $61,000 to the GLAAD organization in 2013.
See Also: Jordan Belfort Wife, House, Net Worth, Kids, Age and Height
Leonardo Dicaprio Houses, Cars
In the year 2014, Leo bought a Palm Springs Home for around $5.2 million. The home is rented out for about $4,500 per night. He also owns a private island called the Black Adore Cay that is approximated to be worth $1.75 million. Leo owns a home in the Hollywood Hills that is worth $4 million, a Carbon Beach house that is valued at $6 million and a Malibu mansion for around $3.8 million. He is also the owner of the Riverhouse apartments that are valued at $6.76 million.
He has a fleet of exotic and luxurious cars. They include the Fisker Karma Hybrid that cost him $95,000, a Toyota Prius that is worth $25,000, a Tesla Roadster that is worth $120,000, among others.
Leonardo DiCaprio Height, Girlfriend, Wife
Handsome, dashing, and tall at about 6 ft of height, Leonardo DiCaprio's personal life and romantic relationships have always been in the spotlight. In 1997, he was known to date Emma Bunton, the British singer.

His string of romantic involvements includes actress Bijou Phillips, well-known models Emma Miller, Kristen Zang, and Brazilian model Gisele Bündchen. His relationship with Bündchen began in 2000 and ended in 2005, shortly before he met Bar Refaeli, an Israeli model. He dated her from 2005 till 2011.

DiCaprio is currently not married, and it is unknown whether he has any plans of presenting the world with a Mrs. DiCaprio soon.

Fact Check: We strive for accuracy and fairness. If you see something that needs updating,