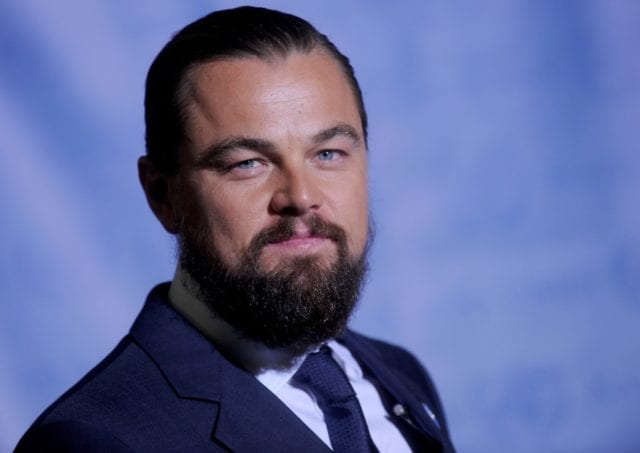 Movie stars don't come any bigger than Leonardo DiCaprio. Unarguably most famous for his portrayal of the young dashing Jack in the epic romance, Titanic, the actor has featured in some of the most acclaimed movies of his generation. He has also garnered numerous accolades, including the elusive Oscar, and towers heads and shoulders above most of his peers. When the history of Hollywood is finally written, there is no doubt that his name will feature prominently. 
Leonardo DiCaprio's Early Life 
Every great journey starts with a single step, and Leonardo DiCaprio's is no different. The American actor was born Leonardo Wilhelm DiCaprio on the 11th of November 1974 in Los Angeles. Displaying a natural affinity for the arts, Leo logged his first stage performance, albeit an impromptu one, at the age of two. He subsequently landed a role in a children's TV series, Romper Room, at the age of five before spending the next several years appearing in commercials and educational films. 
In the year 1991, a 17-year-old Leo landed a recurring role on the popular sitcom, Growing Pains. His stint on the show was short-lived but it fetched him some award nominations. It also led to roles in acclaimed movies such as This Boy's Life and What's Eating Gilbert Grape (1993). Leo's portrayal of a mentally-challenged boy in the latter film brought him critical praise as well as several awards. It also scored him his very first Oscar nomination, for the best supporting actor, at the age of 19. 
Following a successful 1993, Leonardo DiCaprio's career stalled as he found himself without many offers from major studios. His few acting gigs were mostly restricted to indie movies but he refused to be discouraged. He persevered and was soon rewarded with two career-defining roles. The first was his portrayal of Romeo in the 1996 film, Romeo + Juliet. The second was his starring role as Jack on the epic romance movie, Titanic. DiCaprio's portrayal of Jack earned him several award nominations. It also launched him to unassailable international stardom which persists to this day.
What We Know About His Parents
Leonardo DiCaprio hails from a family of three. His mother is a former legal secretary named Irmelin (nee Indenbirken) while his father is a comic book distributor and performance artist named George DiCaprio. Leonardo DiCaprio's mom is of German and Russian descent while his dad has German and Italian ancestry. The actor is quite proud of his heritage and openly acknowledges it. He is also fluent in both Italian and German languages. 
Meanwhile, DiCaprio's parents commenced their relationship while they were both in college and moved out to L.A upon the completion of their studies. They subsequently tied the knot and welcomed their son in the year 1974. The couple sadly separated when Leo was just a year old and George moved out. To ensure that the divorce did not affect their son negatively, Leo's parents made a pact that they would always live near each other. They kept to this promise for several years and as such, even though the actor mostly grew up with his mother, his dad was an active presence in his life. He maintains a close relationship with both parents and often takes them as his date to the major industry awards. 
He also never fails to acknowledge the role that they played in his success story. In his acceptance speech at the 30th SAG awards where he was honored with the actor's inspiration award, Leonardo DiCaprio revealed that it was his father that introduced him to some of Robert De Niro's great films. He also disclosed that his dad assured him that he would always be proud of him irrespective of his being successful or not. The Titanic star ended his speech by stating that he would not be 'the man, actor and philanthropist' that he was today without his mom and dad. 
See Also: 20 Highest Paid Actors In The World
How He Emerged as One of Hollywood's Highest Earners
In a brilliant career spanning five decades, Leonardo DiCaprio has featured in several blockbuster movies. These movies have fetched him numerous awards including the Academy Award for best actor (2016), the Golden Globe award for best actor in a motion picture – musical or comedy (2014), the Golden Globe award for best actor in a motion picture – drama (2005 and 2016), the BAFTA award for best actor in a leading role (2016), the SAG award for outstanding performance by a male actor in a leading role in a motion picture (2016,) and the Cinema Vanguard Award (2014).
His movies have not only fetched him awards but has also helped him build a fortune estimated at $260 million. Since his breakthrough on Titanic, the L. A. native has featured in numerous acclaimed movies and has been handsomely rewarded for his troubles. Some of his earnings are Titanic – $40 million, The Revenant – $29 million, The Wolf of Wall Street – $25 million, and Once Upon A Time in Hollywood – $10 million. Leo's highest earner to date, however, remains the 2010 sci-fi thriller, Inception, which fetched him a whopping $50 million!  
Asides his movie paychecks, DiCaprio has also made a decent amount from sponsorship deals with several companies including bourbon maker, Jim Beam.
How Does Leonardo DiCaprio Spend His Millions?
The Titanic star utilizes his money to support several causes. He and his mother donated about $35,000 to his Computer Centre in 1998. He also gave $2,300 and $5,000 to the presidential campaign of Barack Obama in 2008 and 2012 respectively. In 2010, Leonardo DiCaprio gave $1 million to assist the Haiti earthquake relief as well as another $1 million to support the Wildlife Conservation Society of the Tiger Summit in Russia. He also contributed $61,000 to GLAAD in 2013.

Away from charity, Leonardo DiCaprio also spends his fortune in living the good life. The actor owns several magnificent houses including a Palm Springs mansion worth $5.2 million, a private island that is approximated to be worth $1.75 million, a Hollywood Hills home worth $4 million, a Carbon Beach house that is valued at $6 million, a Malibu mansion worth $3.8 million, and Riverhouse Apartments that are valued at $6.76 million. DiCaprio also has a fleet of luxurious cars including the Fisker Karma Hybrid that cost him $95,000, a Toyota Prius that is worth $25,000, and a Tesla Roadster that is worth $120,000.

Fact Check: We strive for accuracy and fairness. If you see something that needs updating,