Coming from an affluent family did not deter her from pursuing a career in acting. Julia Louis-Dreyfus has a net worth of $200 million.
Julia Louis-Dreyfus Net Worth: How does she make money?
Acting
– TV shows
Julia Scarlett Elizabeth Louis-Dreyfus is a successful actress by many standards. She has played a number of roles in a few TV shows with the most famous being in 'Seinfeld'. Interestingly, Elaine, Julia's moniker was not included in the show's initial script not until the producers pushed for a female character to neutralize the number of male characters. She appeared in the entire 9 seasons of the show which ran from 1989-1998. Julia reportedly received $600,000 per episode in the show's final season. The show is current;y syndicated all over the world and Julia continues to receive royalties.
Julia portrayed Elaine impressively, winning a Golden Globe and a Primetime Emmy Award in 1996.
She was also a cast member in "The New Adventures of Old Christine" series which debuted with an audience of 15 million. The show became hugely successful and ran for 5 seasons. Her role earned her another Emmy.
Her current role as US Vice president/President in HBO's political comedy series 'Veep' has earned her four Emmys (2012-2015) for the most outstanding lead actress in a comedy series.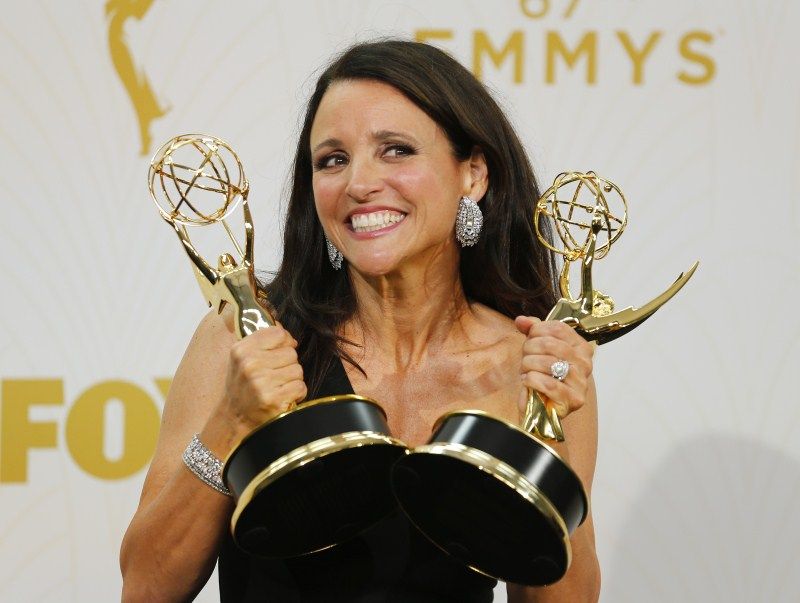 Julia has received a record 20 Emmy nominations making her the most nominated actress for the award. She has to date won a total of 7.
She has won 6 SAGs, 1 Golden Globe, 5 American Comedy Awards, and 2 Critics Choice TV Awards. In 2010, she received her star in Hollywood's Walk of Fame and in 2014, she was inducted into the TV Academy Hall of Fame.
Together with her husband, Julia developed a show "Watching Ellie" in 2002 which debuted strongly pulling in 16 million viewers and maintaining an average of 10 million viewers every week. It lasted for 2 seasons.
Julia made a number of special guest appearances on Larry David's show, "Curb your Enthusiasm" in 2001. Between 2004 and 2005, Julia had a guest role in "Arrested Development".
In 2006, she and some of Seinfeld's cast, Jason Alexander and Jerry Seinfeld parodied the so-called 'Seinfeld curse' on an episode of 'Saturday Night Live'.
Films
Julia has voiced roles in animated films, including 'A Bug's Life' and 'Planes'. She also lent her voice on an episode of 'The Simpsons', titled 'A Hunka Hunka Burns in Love'.
She has appeared in various movies, including, 'Father's Day', 'Troll', 'Hannah and Her Sisters', 'Deconstructing Harry', 'Enough Said', and 'National Lampoon's Christmas'.
See Also: 18 Highest Paid Actresses In The World 2015
Julia Louis-Dreyfus net worth: Career beginnings
Julia is Gerard Louis-Dreyfus' eldest daughter. He is a financier and former chairman of the Loius-Dreyfus Energy Services with a net worth of $4 billion. Julia began to act when she was a theater student at Northwestern University where she was a member of the Delta Gamma sorority. She dropped out when she got a professional acting job.
She then began to work with the Practical Theater Company, Chicago, a company which her husband had helped to start. Her performance at their 50th anniversary Jubilee resulted in a role on 'Saturday Night Live's cast. She was also part of the Second City comedy troupe.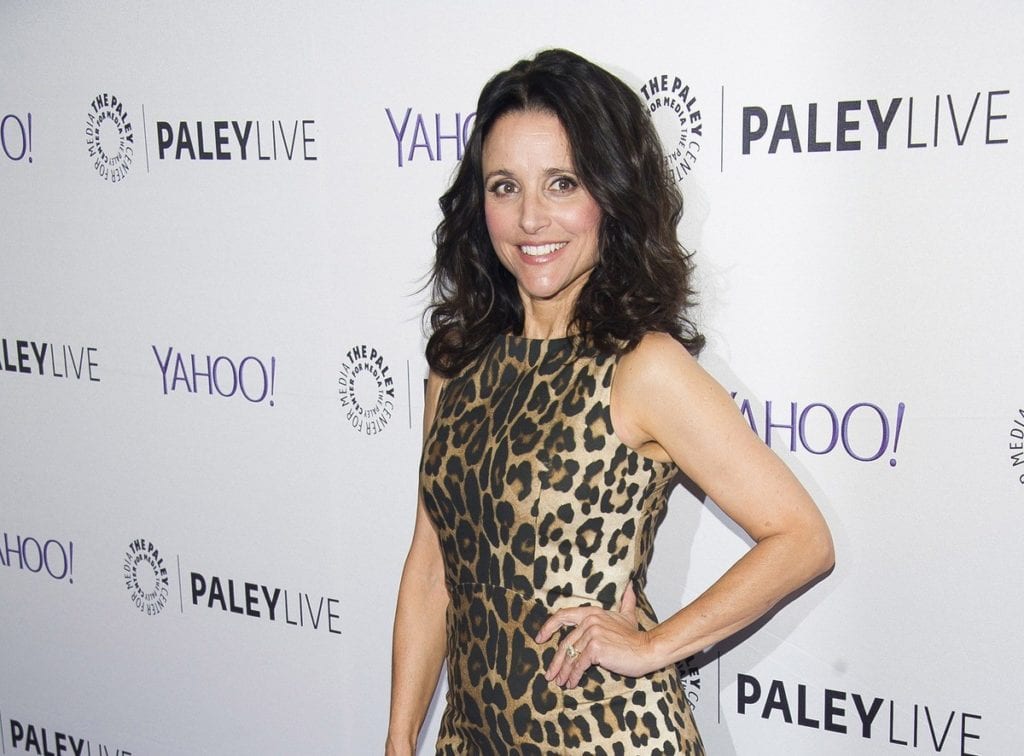 She became a cast member on 'Saturday Night Live' between 1982 and 1985. She then took roles in a number of sitcoms, including 'Day by Day', and starred in 2 Woody Allen films. Her big break came when she cast on 'Seinfeld', which saw her acting career take a turn for the better.
In a recent interview, her father said that Julia never showed any signs of becoming a star. He did acknowledge that she was fun to be around. Julia has earned her father's respect for charting her own career path.
The Future
Julia will be a billionaire at some point in her life. This is when you factor in her income from acting and future royalties, as well as her inheritance.