Age/Date of Birth:

July 2, 1947
Height:

5 feet 11 inches or 1.8 meters
Ethnicity/Race:

White
Nationality:
American
Wife or Girlfriend:
Laurie David
(m. 1993; div. 2007)
Parents:
Father: Mortimer Julius "Morty" David
Mother: Rose David
Net Worth:
$400 million
Larry David, born Lawrence Gene David on July 2, 1947, in Brooklyn, New York is a comedian, writer, actor and TV producer.  Let's take you through the key moments in his life and how he became so rich with a net worth of $400 million as of 2020
Larry attended high school at Sheepshead Bay and college at the University of Maryland from where he graduated with a degree in History. He also attended Robert H. Smith School of Business where he obtained a degree in Business Administration. Shortly after college, Larry had a brief stint with the US Army.
He began his showbiz career as a stand-up comedian in the late 1970's and bolstered his comedy income by working odd jobs including a limo driver, and store clerk. He soon branched into writing beginning with ABC's "Fridays" which he was also cast. Up next was NBC's "Saturday Night Live". Larry wrote for SNL for a year between 1984 and 1985. Only one of Larry's sketches ever made it to the show, causing him to quit out of frustration. However, he returned a few days later. While writing for Fridays and SNL, Larry met some comedians who would become a key part of his comedy career. Some of them include Julia Louis-Dreyfus and Michael Richards.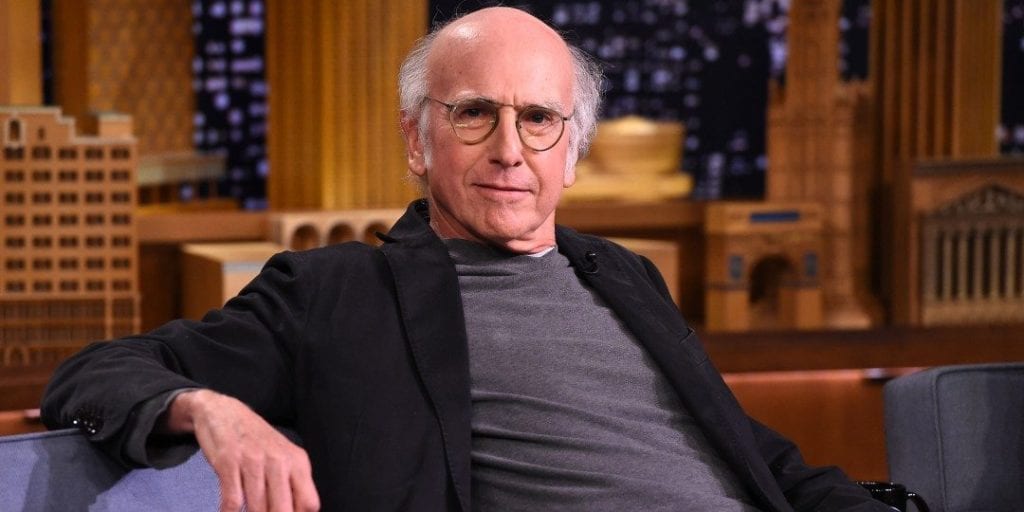 A Look at Larry David's Financial Standing
In 1988 Larry joined forces with iconic comedian Jerry Seinfeld to create "The Seinfeld Chronicles" later called "Seinfeld". Seinfeld would turn out to be one of the greatest and most successful series of all time. The show topped TV Guide's list of 50 Greatest Shows of All Time and snapped top spot on other notable rankings. Larry based the character, George Costanza, on himself and also voiced character George Steinbrenner. Seinfeld ran for 9 seasons and aired 180 episodes from 1989 to 1996. Larry wrote 62 of those episodes. Almost two decades after the show ended, it is still being syndicated across the US.
Thanks to his deal with NBC worth $1.7 billion. Larry will continue to receive royalties from the series until he's paid in full. In 1998, he received $250 million from syndication. Larry has received 19 Emmy nominations for his work on Seinfeld winning 2.
Larry hit it big again with HBO series "Curb Your Enthusiasm" of which he was the executive producer and sole writer until the 5th season when other writers were added. He based the show's story on his life experiences after his wealth and fame with Seinfeld. The show aired from 2000 to 2011 and produced 8 seasons and over 60 episodes. Like Seinfeld, it is also being syndicated. Curb Your Enthusiasm brought Larry 30 Emmy nominations with 1 win, and 1 Golden Globe award. The show was so successful it inspired a pop culture phrase "Larry David moment" which means accidentally creating a socially awkward situation.
Apart from his two signature shows, Larry David has been involved in writing and acting in other TV series as well as movies. Among them include "Whatever It Takes" (2009), TV series "Entourage" and "Marriage Ref", The Three Stooges (2012), "Clear History" (2013) "The League" (2015) and more.
Following the 2016 race to the white house, Larry parodied Democratic underdog candidate Bernie Sanders on SNL and acted as the host in one episode.
Larry David's net worth of $400 million is far from the chicken feed but it could've been more if he had not divorced his ex-wife Laurie Lennard in 2007. Larry had to part with half his fortune. It was speculated at the time that he was worth around $900 million.
What is His Relationship With Bernie Sanders?
Larry David who was born in 1947 and Bernie Sanders born in 1941 have always shared a noticeable resemblance physically. For this reason, David made an impression of Bernie Sanders during Democratic primaries leading up to 2016 U.S presidential election when Sanders ran against Hillary Clinton and it came out so right. As a matter of fact, the parody was so exact that it became an important program on TV sketch show "Saturday Night Live". David later revealed that Bernie and his other cousin shared almost the same voice, so he had it registered in his head which made spoofing Sanders much easier. Bernie also disclosed that people told him David played a better him. Little did they know there was something more about them only that they probably needed to look a little deeper into their lives.
But it wasn't until PBS genealogy series "Finding your root", did some homework that they uncovered an even bigger surprise. Turns out the two men shared DNA history. In fact, they are distant cousins according to the DNA tests. Both the comedian and the Vermont Senator were shocked to learn they shared Ashkenazi Jewish background but of course, they were very excited to learn that they were related after all.
Get To Know His Wife and Daughter
Larry David's ex-wife is Laurie Lennard, an environmental activist. She is an American who is well known as a contributing blogger to The Huffington Post. She is also known for producing the Academy Award-winning "An Inconvenient Truth" and for co-producing "Fed Up" alongside Katie Couric. Currently, she works as a trustee on Natural Resources Defense Council. The couple got married in 1993 and they share two daughters; Romy March and Cazzie Laurel. They later took a break from each other in 2007 in a peaceful divorce. They both share custody of their children.
Profile Summary
First Name:
Lawrence
Last Name:
David
Also Known As:

Not avaiable
Sex/Gender:

Male
Profession:

Comedian, writer, actor, director, and television producer.
Famous For:
Co-creating the television series "Seinfeld" and the HBO series "Curb Your Enthusiasm"
Colleges/Universities Attended:

University of Maryland, College Park
Educational Qualifications:

Bachelor's degree in history
Religion:

Atheist
Birthday & Zodiac

Age/Date of Birth:

July 2, 1947
Zodiac Sign:
Cancer
Birth Place:

Sheepshead Bay neighborhood, in the Brooklyn borough of New York City, New York.
Nationality:
American
Ethnicity/Race:

White
Country of Residence:

Physical Attributes

Height:

5 feet 11 inches or 1.8 meters
Weight:

About 81 kg or 178.5 lbs
Eye Colour:

Dark brown
Hair Color:

Grey
Other Body Measurements:

Not available
Relationships

Marital Status:

Divorced
Spouse/Partner:

Laurie David
(m. 1993; div. 2007)
Family and Relatives

Father:

Mortimer Julius "Morty" David
Mother:
Rose David
Children:

Daughters Cazzie David and Romy David
Siblings:
Ken (older brother)
Other Relatives:

Not available
Net Worth
Estimated Net Worth:

$400 million
Salary:
Not available
Source of Wealth:

His acting, directing, writing, and TV production career, stake in the television series "Seinfeld"