Jeremy Scher is a celebrity spouse and one of those men who are renowned as a result of their partner's fame. He was flung to the limelight following his marriage to a popular TV personality, Jedediah Bila. While there may be information readily available about Bila, not much is known about the man who stole her heart. Find out lesser-known facts about Scher including his magical wedding ceremony.
Going by public records, it is apparent that Jeremy Scher is an ultra-private individual. From his birthdate to his birthplace, parents, family background, early life, and basic education, Scher has successfully kept all these personal details under wraps. Nonetheless, it is no secret that he is an American and an alumnus of Rice University. For his career records, Jeremy first worked as a Management Consulting Analyst at an organization named Accenture. After about a year there, he moved on to FreeWheel where he worked as a business advisory associate. Currently, Scher works at the production house, Hachette Book Group.
5 Riveting Facts You Need To Know
As earlier hinted, Jeremy Scher is a very reserved and private man and there is little or no information available to the public about his personal life. But it is no secret that Jeremy is happily married to his longtime sweetheart Jedediah Bila. He became a matter of interest to the public following his marriage to the TV personality, columnist, and author who is best known as a former co-host of The View. The only inkling the public has gotten into Jeremy Scher's personal life has been from his celebrity wife, Bila.
Jeremy Scher had an adorable engagement
As revealed by his wife, Scher popped the big question on June 12, 2017, during a quiet weekend getaway in Pennsylvania. More adorable was the fact that the proposal was in a private side garden that looked like a conservatory and had a bottle of wine as well as candles to spice up the scenery. Jeremy then got down on one knee and proposed. Apparently, Bila said YES and today, the rest is history! She announced her engagement on the ABC's show The View, which she formerly anchored.
Scher and his wife had a traditional but fairytale wedding
After eight months of engagement, Jeremy Scher and Jedediah Bila exchanged nuptial vows in February 2018. Although Scher's wife prides herself on being unconventional and rebellious, she did admit that, ironically, her wedding day was traditional in many ways.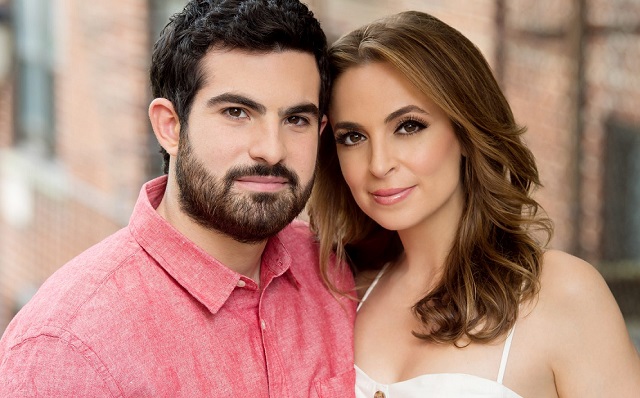 The couple walked down the aisle in a private but fairytale ceremony that took place in Huntington, New York, surrounded by 60 of their closest family and friends. The nuptials was coordinated by celebrity wedding planner Mikie Russo of Michael Russo Events. Popped with garden roses and hydrangea, the couple's wedding venue had a whimsical, garden feel and was a reflection of a magical evening.
See Also: Facts About Christina El Moussa Ex-husband – Doug Spedding
Complementing the beautiful venue, Scher wore a traditional tuxedo and a plain yellow gold band, while his wife donned a big wedding dress – a lace ballgown and a white gold wedding band with wraparound diamonds. On the menu, the couple had a custom designed vanilla and chocolate wedding cake with mousse filling. Their wedding guests which included Sunny Hostin enjoyed a dinner of filet mignon and Atlantic salmon.
Scher and Bila were already happily cohabitating before marriage
According to Jedediah Bila, she and Jeremy Scher lived together for a while before tying the knot. Going through their daily grinds together, the couple shared a lot in common at the time, and also had a wild romance. But after exchanging marital vows in front of the minister, The View alum admits that life is going to be different thereon, with more exciting moments to look forward to.
Jeremy Scher is family-oriented
During his romantic proposal to his heartthrob, Jeremy Scher revealed that he would love to have kids. In fact, one of his killer statements that left Jedediah falling even harder for him was the revelation that he longed to have a daughter just like the TV personality.
His Net Worth
Jeremy Scher's exact earnings and net worth have not been disclosed but his wife Jedediah Bila has a net worth pegged at about $2 million. Daytime Emmy Award-nominated TV personality amassed her fortuned primarily from her work in the media as well as proceeds from her book sales.