James Cameron is a Canadian filmmaker, inventor, engineer and deep-sea explorer. His fascination with shipwrecks inspired him to make the 1997 film "Titanic" which became the first film to gross $1 billion making it the highest grossing film of all time. Cameron broke his own record with the release of 2009's Avatar which grossed $2.78 billion worldwide, becoming the first film to exceed the $2 billion mark. Both Titanic and Avatar rank as the top 2 highest-grossing films of all time. Titanic earned Cameron at least $115 million while Avatar brought him not less than $350 million. Cameron's films have grossed over $6 billion worldwide. Here is all you need to know about his wealth.
James Cameron: How He Began
James Francis Cameron was born on August 16, 1954, in Kapuskasing, Ontario, Canada. When he was 17 years old, his family moved to Brea, California. With an early fascination for science fiction, Cameron studied physics in college but later switched to English. He dropped out to pursue his cinematographic interests, working part time as a truck driver. After watching 1977's Star Wars, Cameron became hugely motivated to pursue his filmmaking passion. As a result, he quit his job and moved to Hollywood where he honed his filmmaking skills working for studios. Cameron proved to be particularly good with special effects which opened the door to more gigs.
James Cameron Film earnings
The Terminator Break
Cameron had his first major directorial success with The Terminator. He birthed the idea for the film after dreaming about an invincible robot sent to kill him. In order to serve as the director for the film, Cameron sold the screenplay for $1 to the production company, Pacific Western Productions. With Arnold Schwarzenegger as the lead actor, the film became a massive hit, grossing over $78 million against a $6.4 million budget.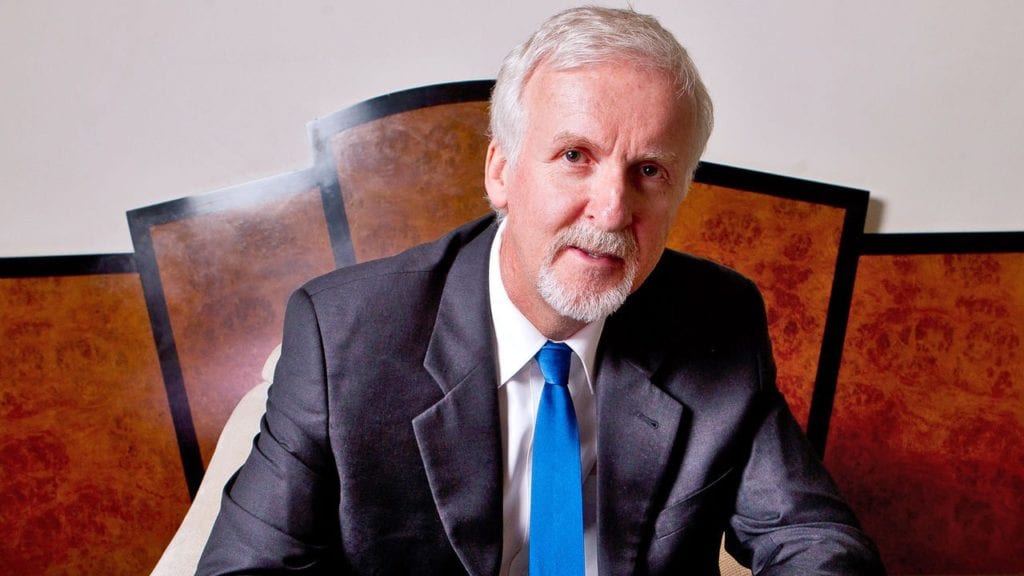 Following his success with Terminator, Cameron was chosen to write and direct the Aliens (1986), the second installment in the Alien franchise. Cameron proved his first success was no fluke as Aliens became a box office hit, grossing about $183 million against an $18 million budget. He also scored big with 1989 film "The Abyss."
See Also: Steven Spielberg Profile
Cameron reprised his role as writer and director for the first sequel of Terminator titled "Terminator 2: Judgment Day". The film had a budget of $100 million, one of the biggest ever at the time. It also broke box office records to become the highest-grossing film of 1991 after making about $520 million at the global box office. Cameron received $6 million for his dual role.
How Much James Cameron Made From Titanic And Avatar
Inspired by his interest in the RMS Titanic sinking in 1912, Cameron decided to create a fictionalized story of the wreck with a romantic blend, as common with most of his works. Titanic had the highest budget of any film ever– $200 million. The record budget plus prolonged production schedule was met by huge criticisms from skeptics who predicted that the movie, like its namesake, would be a wreck.
Their notion seemed to hold true after the first week when the movie made just under $29 million. However, numbers began to shoot over the roof in the second week. Cameron's exceptional story-telling saw moviegoers exit theaters in tears, crooning to the film's major theme song "My Heart Will Go On" sung by Cameron's compatriot Celine Dion. The song itself proved to be a milestone in Celine Dion's career.
Titanic's box office return quickly made it the highest grossing film in the US, Canada and the world over. It received a record-tying 11 Oscar Awards. A 3D re-release in 2012 in commemoration of the 100th anniversary of the original shipwreck pushed its numbers further to $2.18 billion. Cameron received $600,000 for his screenplay work, $8 million salaries, as well as a percentage of the back-end profit, bringing his Titanic earnings to at least $115 million.
See Also: Leonardo DiCaprio Bio
Cameron waited 12 years before releasing his next feature film— Avatar. And he ensured it was worth the wait. Released in 3D, Avatar broke box office records to become the first movie to gross over $2 billion. Cameron's 2009 earnings as estimated by Forbes reached $210 million. Factoring in DVD sales and others brought Cameron's earnings from Avatar to at least $350 million…
James Cameron Has Had His Fair Share Of Unsuccessful Marriages
James Cameron has been married 5 times. His first wife Gale Anne Hurd was the producer of his early films including The Terminator, The Abyss and Aliens. He married his third wife Linda Hamilton in 1997 after 6 years of dating. However, due to Cameron's affair with Titanic actress Susy Amis, the couple separated 8 months later and divorced in 1999. Cameron was ordered to pay her $50 million in the divorce settlement. He married Susy Amiz in 2000. The couple shares 3 children together.
Cameron and Susy live primarily in California and New Zealand. He owns a number of properties in the later, including at least 13 parcels of land in Wairarapa. NYT reported that he bought 2,500 acres of farmland around Lake Pounui for $16 million. Cameron owns an 8200 sq ft, 6 -bedroom and a 7-bathroom mansion in Malibu. A dedicated vegan, he owns a 100-acre ranch in Santa Barbara, as well as the Beaufort Vineyard and Estate Winery in Courtenay, British Columbia which he bought in 2014 for almost $3 million.
Avatar Sequels
What's more? Shortly after the first Avatar release, reports surfaced that Cameron had begun work on the Avatar sequels. The filmmaker revealed that there would be at least 4 of them. Initially scheduled for release in 2018, 2017 and 2018, Cameron changed his mind. The first sequel is now slated for release on Dec. 18, 2020. We expect it would be a stuff of legend.
Initially conceiving the idea for Avatar in the mid-1990s, Cameron co-invented the Fusion Camera System technology used in shooting the computer-generated animation film. In addition to his salary and backend profits, Cameron can monetize the technology by selling it to other 3D filmmakers.