Since Fox Television brought Hell's Kitchen to our screens in 2005, giving Americans a taste of the excellence of international chef, Gordon Ramsay, it has been one of the most popular cooking shows on television, with millions tuning in to watch every week. In the many years that Hell's Kitchen has been on television, it has aired more than 18 seasons, producing 18 winners.
We took a look at the winners of this highly-rated cooking show, observing just how the show's exposure has benefitted their career as chefs, as well as where they are now. Check it out below.
Where Are Hell's Kitchen Winners Now?
Michael Wray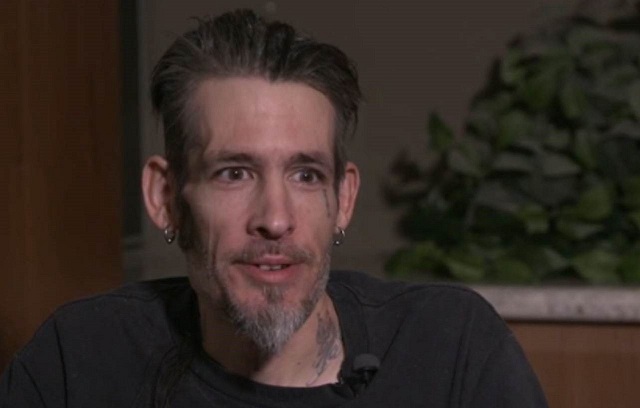 The first season of this epic cooking show was won by Michael Wray, a professional chef who hails from Fort Collins, Colorado. Since he won the show, things haven't particularly been great for Michael Wray. As the winner, he was offered a chance to work with Gordon Ramsay in London, but he instead, chose to work as head chef at the Standard Hotel in Los Angeles, taking the $250,000 cash prize.
After his time at Standard Hotel came to an end, he moved to Arizona where he ran his restaurant, HK One and a knife company while teaching culinary classes. However, things took a dark turn when he lost his newborn daughter, his marriage ended and lost his home.
Latest news from Michael Wray is that he is running a fundraiser to raise funds for a food truck.
Heather West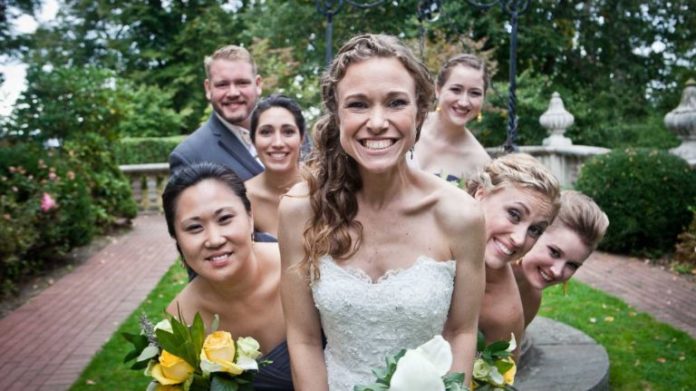 Followers of Hell's Kitchen know that Gordon Ramsay specifies the reason why each winner won and in the case of Heather West, it was her determination. That determination has gotten her a successful life, with a head chef position at Schafer's in Port Jefferson. Before getting the position at Schafer's, she worked for Red Rock Casino, Jellyfish Restaurant and Broadway Grill. She is currently married with a son.
Rock Harper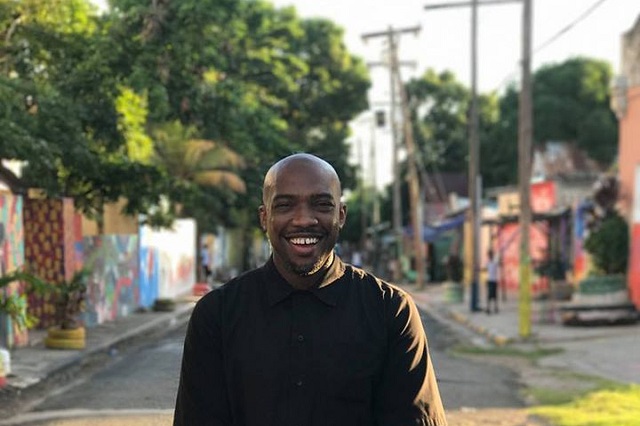 Winner number three from Hell's Kitchen, Rock Harper has taken his career as a chef a little further by writing a book, 44 Things Parents Should Know About Healthy Cooking For Kids. As a chef, he worked at Terra Verde restaurant for a year before he joined Ben's Next Door in Washington DC as an executive chef. He is also a lecturer who taught a course at the prestigious Stanford University.
Christina Machamer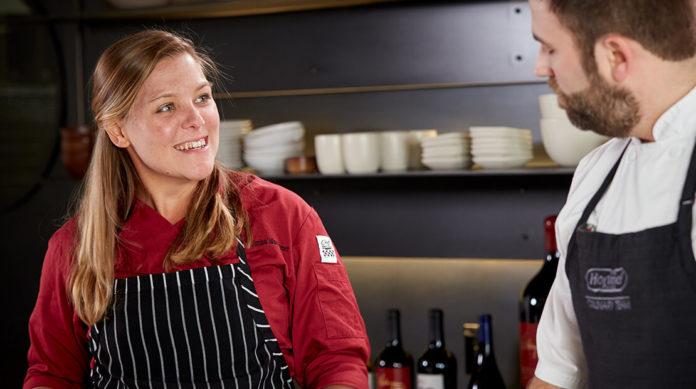 At the age of 25, Christina Machamer was the youngest winner of Hell's Kitchen when she won in 2008. Since she was declared the winner for her abundance of potential, she has completed her education (she was a student when she won), she has worked at London in West Hollywood, and in another restaurant before enrolling and completing her training as a sommelier at the Culinary Institute in Greystone. She now works as the manager of Caldwell Vineyard in Napa Valley.
Danny Veltri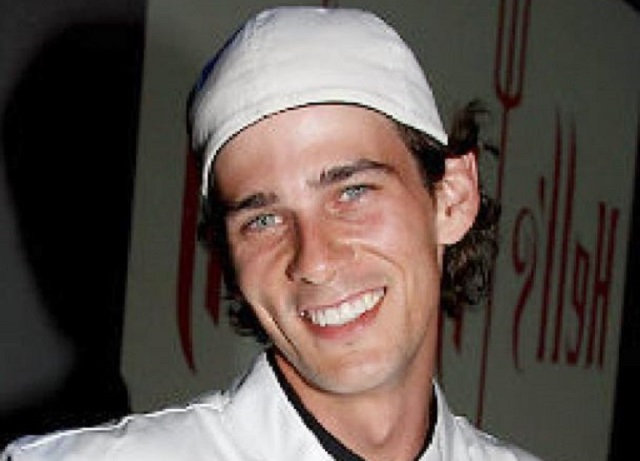 One of the benefits of surviving Gordon Ramsay screaming at you is you are now equipped to handle whatever life throws at you, and even make a success of it. Danny Veltri embodies this truth with his current status as the owner of a catering company, Back From Hell Catering and a chef at Gnarly Surf Bar & Grill. Before all of that, he worked as a Sous Chef for the Borgata Hotel Casino and Spa in Atlantic City.
It hasn't been all good news for Danny though. He was once arrested for a DUI in 2012.
Dave Levey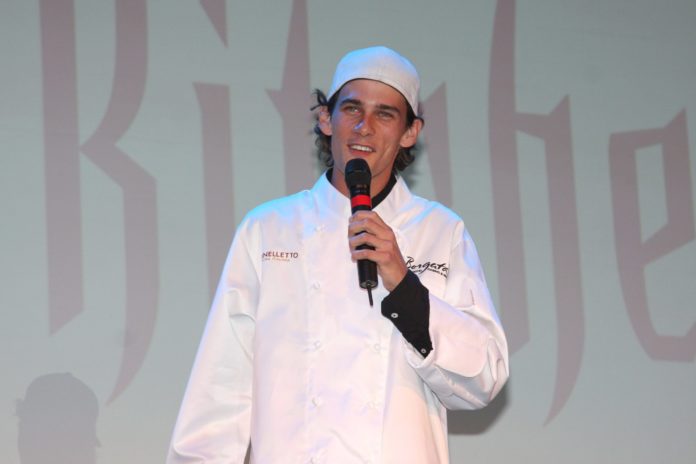 As the winner of the sixth season of Hell's Kitchen, Dave Levey got the prize of working as a line cook at the Araxi Restaurant and Bar in Whistler, British Columbia, holding the position for several months until the end of the 2010 Winter Olympic Games, when he moved on to other restaurants.
In 2014, Dave Levey was arrested as part of a drugs bust in 2014 and his whereabouts are currently unknown.
Holli Ugalde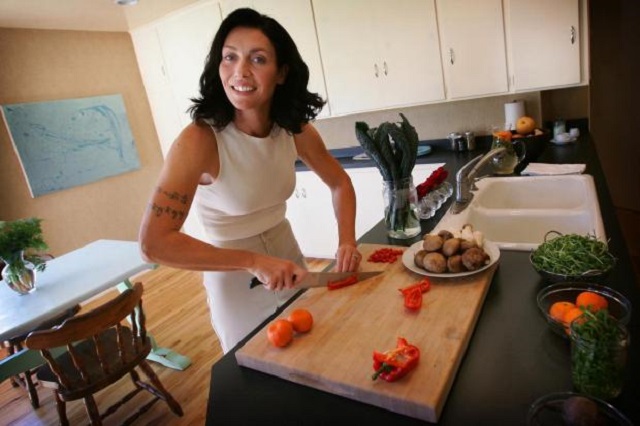 When she won Hell's Kitchen for her confidence, many expected big things for Holli Ugalde, and that has happened, just not in the way many were expecting. After visa issues robbed her of her prize as a chef at Gordon Ramsay's Savoy Grill in London, she took her prize money and moved on to working as an executive chef at Fort Lauderdale in Florida.
Holli Ugalde now works as her own boss, as the manager of the SENS Wellness Lifestyle program where she teaches and promotes using your cultivated ingredients to make healthy meals.
Nona Sivley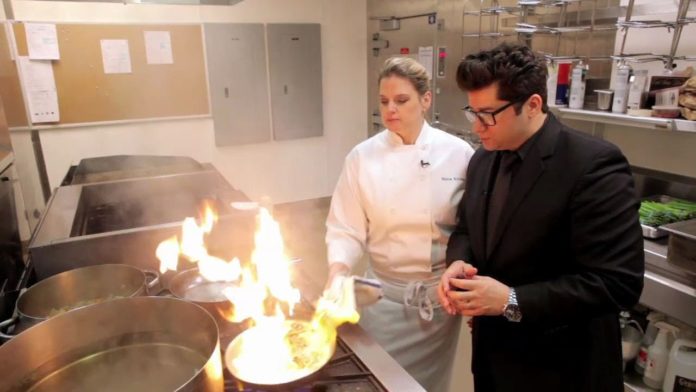 Before she joined Hell's Kitchen, she was a sous chef working in Atlanta, Georgia. The improvement she recorded on the show, that led to her victory has earned her a couple of career milestones. For the victory, she won a position as the head chef of LA Market at the JW Marriott Hotel, getting her menu from the show added to the restaurant's menu.
She was with the hotel for three years before she partnered with her mentor, Kerry Simon to open the restaurant, Pork & Beans. Aside from the restaurant, she also has a catering business, Sizzling Peach. Not bad for the Atlanta native.
Paul Niedermann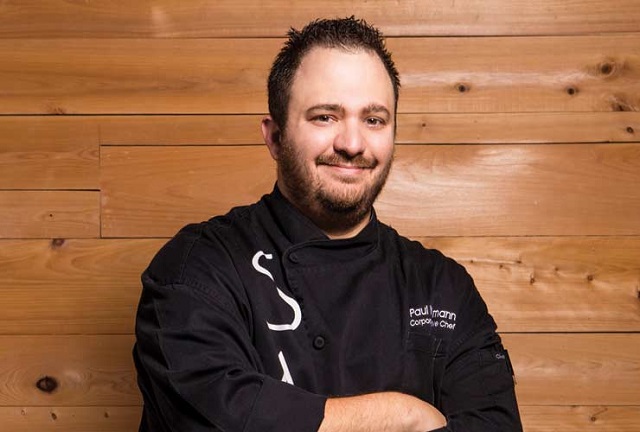 18 people contested in the ninth season and Paul Niedermann emerged winner, based on his enthusiasm according to the super chef, Gordon Ramsay. As the winner, he got to work at the BLT Steak restaurant in New York City, spending a few months there before he returned to his home state, Florida, working at Hudson at Waterway East and then later at SALT7 in Delray Beach.
Christina Wilson 
At 32, Christina Wilson was one of the older people to win Hell's Kitchen, and she made enough impression on Gordon Ramsay that she has worked at two restaurants owned by the chef since the show came to an end. First, she worked as the head chef of Gordon Ramsay Steak in Paris, Las Vegas and then later as executive chef at Gordon Ramsay BurGR in Planet Hollywood Casino.
She manages both restaurants for the British chef and also works on Hell's Kitchen as a sous chef, as well as other Gordon Ramsay shows like Hotel Hell and 24 Hours to Hell and Back.
Ja'Nel Witt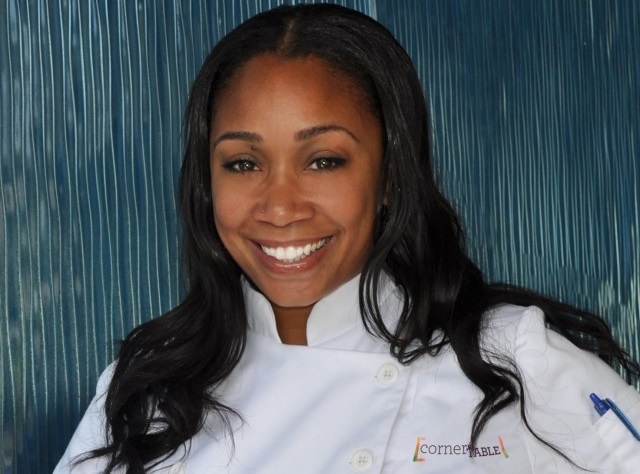 Hell's Kitchen winner number 11 was Ja'Nel Witt, and she secured victory, beating out Mary Poehnelt for the top spot for her composure, according to Gordon Ramsay. An executive chef before she contested on the show, her prize for winning was a position at Gordon Ramsay Pub & Grill at Caesars Palace in Las Vegas, but failing a drug test ruled her out of the position.
In turn, she received a $250,000 cash prize, returned to Texas and now works at Sammy's Steakhouse in Richmond.
Scott Commings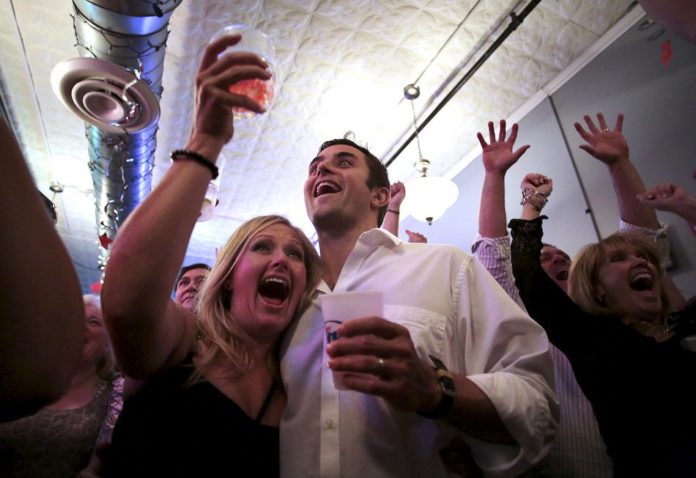 So far, Scott Commings, at the age of 36, is the oldest person to win Hell's Kitchen. He was the winner of the 12th season of the show, achieving victory for his artistry.
His prize was a position as head chef at Gordon Ramsay Pub & Grill at Caesar's Palace in Las Vegas. Since he took up the position, nothing has been heard of him and it is believed that he still maintains his position at the restaurant.
La Tasha McCutchen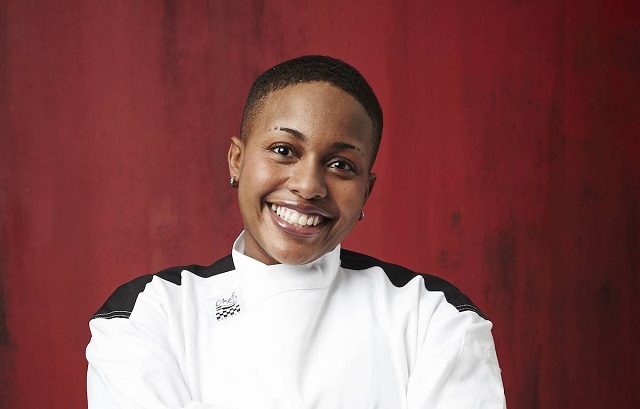 Her will and determination made her the winner of the 13th season of the cooking show and it appears it has kept her thriving as a chef. As the winner of the show, she took up a head chef position at the Atlantic City Caesar's location of Gordon Ramsay's Pub & Grill.
She spent a year working in the position before her drive and cooking ability got her an exclusive position as a private chef.
Meghan Gill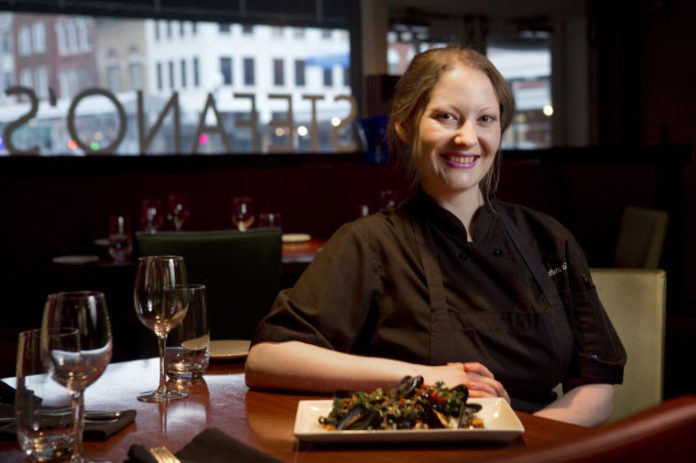 Even though she was already an executive chef working in Roanoke, Virginia, Meghan Gill's passion for improvement and exposure led her to contest on the show and it also made her victorious, earning her a position as the head chef at Gordon Ramsay's Pub & Grill in Caesar's Atlantic City.
As one of the more recent winners of Hell's Kitchen, no change has been recorded in her career so far, and it is believed she is still a staff of the Atlantic City restaurant.
Ariel Malone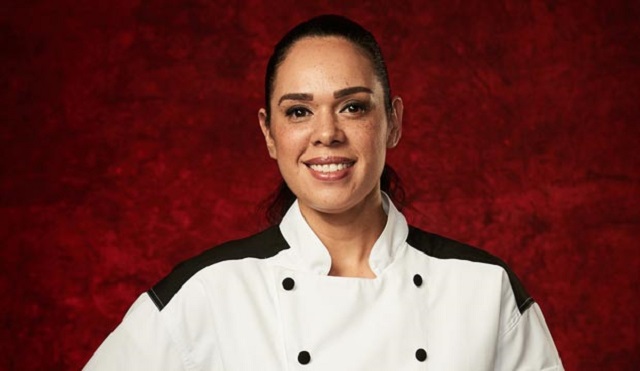 At the age of 26, this Hackensack, New Jersey resident became the fifteenth person to win Hell's Kitchen and as her prize, she became the head chef at BLT steak in Bally's Casino in Las Vegas.
She held the position for about a year before leaving in January 2017 to pursue other career paths. As of now, nothing is known about her career status.
Kimberly-Ann Ryan 
happy new year, everyone. may 2020 bring us all we need. ???????? pic.twitter.com/z0VlJullAH

— Kim Ryan (@kimmi_churri) January 1, 2020
Kimberly-Ann Ryan won a position as the head chef of Yardbird Southern Table & Bar at The Venetian, Las Vegas after she won the 16th season of Hell's Kitchen. So far, all evidence suggests she is still maintaining her position at the Las Vegas restaurant.
Before contesting on the show, she was an event chef working in Traverse City, Michigan.
Michelle Tribble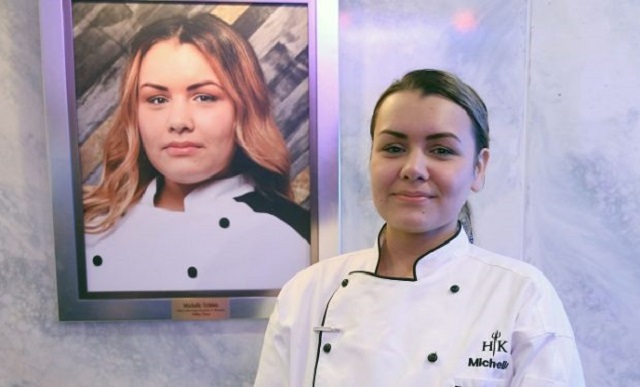 Michelle Tribble was a divisive figure among fans of the show when she contested in the 17th season of Hell's Kitchen. And even though she went on to win the season, securing victory for her talent, she continues to remain a controversial winner about Kitchen fans.
Her victory earned her a position as executive chef at Hell's Kitchen restaurant at Caesar's Palace in Las Vegas. In addition to her position with the restaurant, she also got $250,000.
As far as we know, she still works at the restaurant, but do not expect to find a lot of Hell's Kitchen fans visiting.
See Also: 15 Biggest Game Show Winners of All Time and How Much They Made
Ariel Contreras-Fox
Persistence is an important trait for success, just ask Ariel Contreras-Fox who had competed on the sixth season of Hell's Kitchen but finished third. She returned to the show in the 18th season, and displaying the growth and skills she had acquired over the years, she emerged the winner.
As the winner, she joined Michelle Tribble as a chef at Hell's Kitchen Restaurant at Caesar's Palace in Las Vegas.