Champagnes are widely regarded as icons of luxury, wealth, and affluence. This has come to be bestowed on them because of their association with the crème de la crème of the society. Champagne, at one time, was produced specifically for the elites but nowadays with so many Champagne houses around the world, people love having a bottle for themselves to showcase in their drawing room cabinet.
This popular drink is essentially a form of sparkling wine, manufactured from grapes that are grown in atmospheric conditions calculated to meet specific parameters. These grapes belonging to a special variety get fragmented further before being stored in bottles in order to give it the effect of carbonation.
The price of a champagne bottle is largely dependent on the production of the wine right from the selection of the grapes to the aging process. Disregarding the modern production techniques and widespread availability of Champagnes, there are still brands that are available at eye-watering prices that are high enough to bring a blush to the cheeks of even the most ardent of connoisseurs.
Notwithstanding how exuberant a bottle of this unique form of sparkling wine is, it still remains appealing to the rich and famous in the world. Quite a good number of these affluent people in society have spent fortunes just to own some rare varieties of champagne over the years.
Top 20 Most Expensive Champagne Brands & Their Prices
1. Taste of Diamonds – $ 2.07 million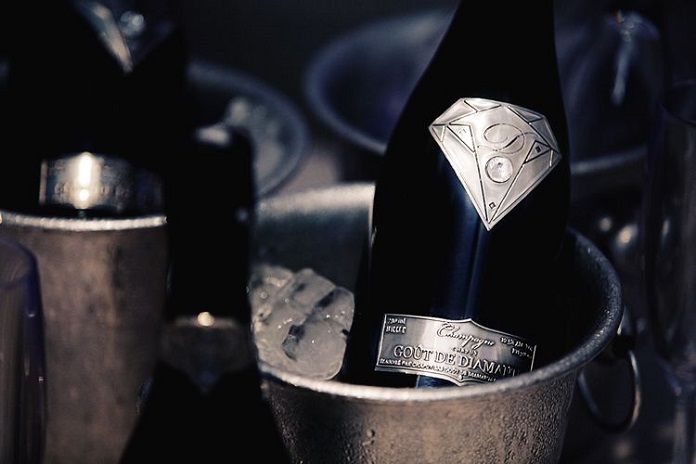 This is arguably the world's most expensive bottle of champagne. This bottle of fine champagne is a blend of Pinot Meunier, Pinot Noir, and the Grand Cru Chardonnay. It offers a refreshing, creamy, and floral texture with an elegant and light finish. Ideally, it won the award for 'best taste' in 2012 owing to its dreamy flavours.
If you were to ever own a bottle, I'd strongly advise you keep it out of the reach of children for obvious reasons. A flawless deep-cut 19-carat white diamond sits comfortably at the centre of the bottle. The signature logo is handcrafted from solid gold weighing 18-carat.
2.

Shipwrecked 1907 Heidseick – $275,000

The Holy-Grail of Champagnes, the Shipwrecked 1907 Heidseick is the one worthy of being crowned the best. The most expensive Champagne the world has ever set eyes upon, a bottle of this delicate and elegant drink is sold for a staggering $275,000. Nevertheless, ask any person who has had the owner of bequeathing such a treasure and they will tell you that the bottle is worth every dime and penny you invest in it. This Champagne remained well preserved at the bottom of the ocean after the cargo ship carrying it was sunk by a German U-boat. In the year 1997, 200 bottles were discovered from the wreckage and subsequently sold to elite guests who were present for a sale at the famous Ritz-Carlton hotel in the Russian city of Moscow.
3. 2013 Armand de Brignac Rose 30-Liter Midas – $ 275,000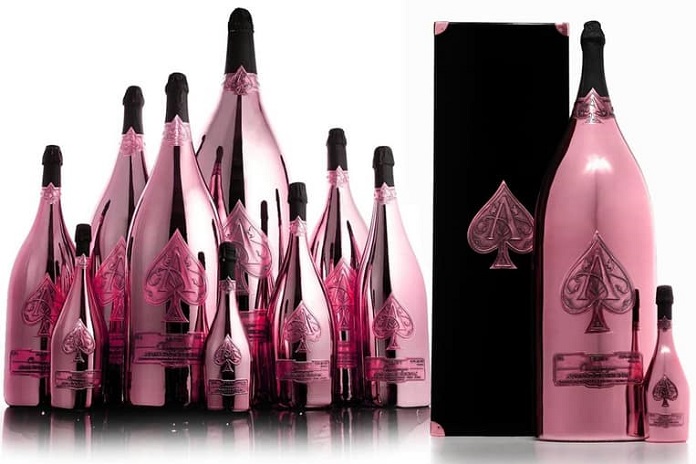 This is a follow-up to the 2011 Armand de Brignac 15-Liter champagne produced by Jay Z's wine house. The award-winning rapper upped the ante increasing the bottle size to a colossal 30 litres. The bottle also measures about 4 feet in height and over 40 pounds in weight. This monster of wine is worth a hefty $275,000 making it only affordable and accessible to a certain class.
4. 2011 Armand de Brignac 15-Liter – $ 90,000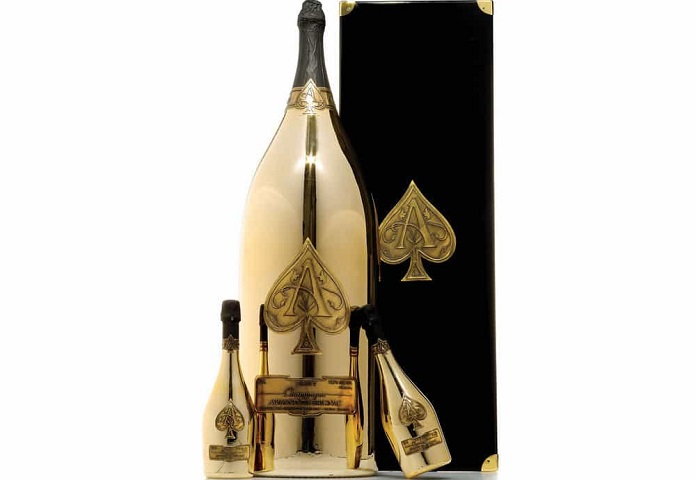 Popular American rapper Jay Z is the proud owner of this champagne brand. It fuses a blend of exquisite taste combined with a rich rap history. The mega-bottle champagne is aptly referred to as the Ace of Spades by wine critics. A bottle of the Armand de Brignac contains 15 liters of pure sparkling wine. This invariable means that your $90,000 can serve for a whole night of partying.
5.

Pernod Ricard Perrier Jouet – $50,000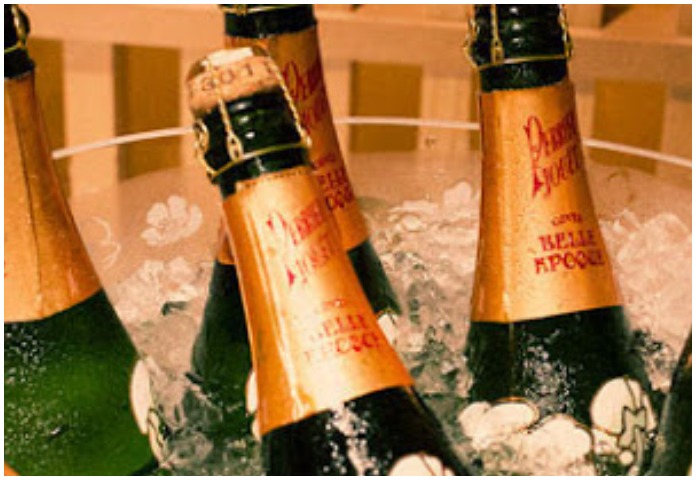 Available in a pack of twelve bottles, the Pernod Ricard Perrier Jouet is sold commercially for $50,000. Among this collection of twelve bottles are some vintage and most exotic of liquors, so you are guaranteed of getting a feel like never before when you take a sip from the set. The rare opportunity you get of personalizing the drink according to your taste is what makes this Champagne so loved among wine lovers and if you can manage to meet the large price tag, there is no reason why you cannot enjoy the beauty and finesse of this elegant produce.
6. Bollinger Blanc 1996 Dom Perignon Rose Gold Methuselah – $ 49,000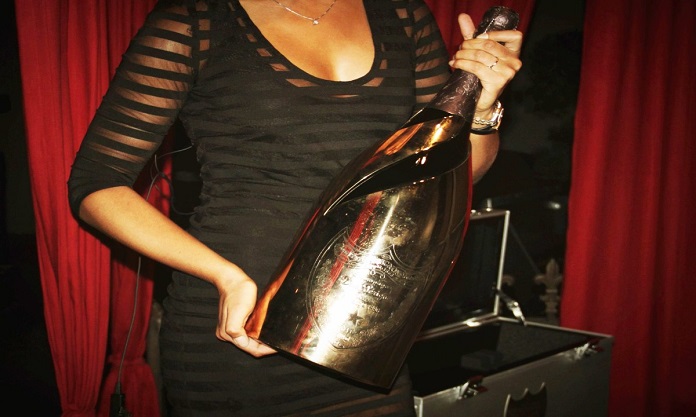 The bottle of this Dom Perignon Rose is gold-plated and has a capacity of 6 liters. Even if you can afford the $49,000 price tag, you might not be able to find a bottle as only 35 bottles of this bubbly was ever sold. This vintage wine has a unique aromatic smoky accent with a blend of malt and peaty.
7. 1820 Juglar Cuvee – $ 43,500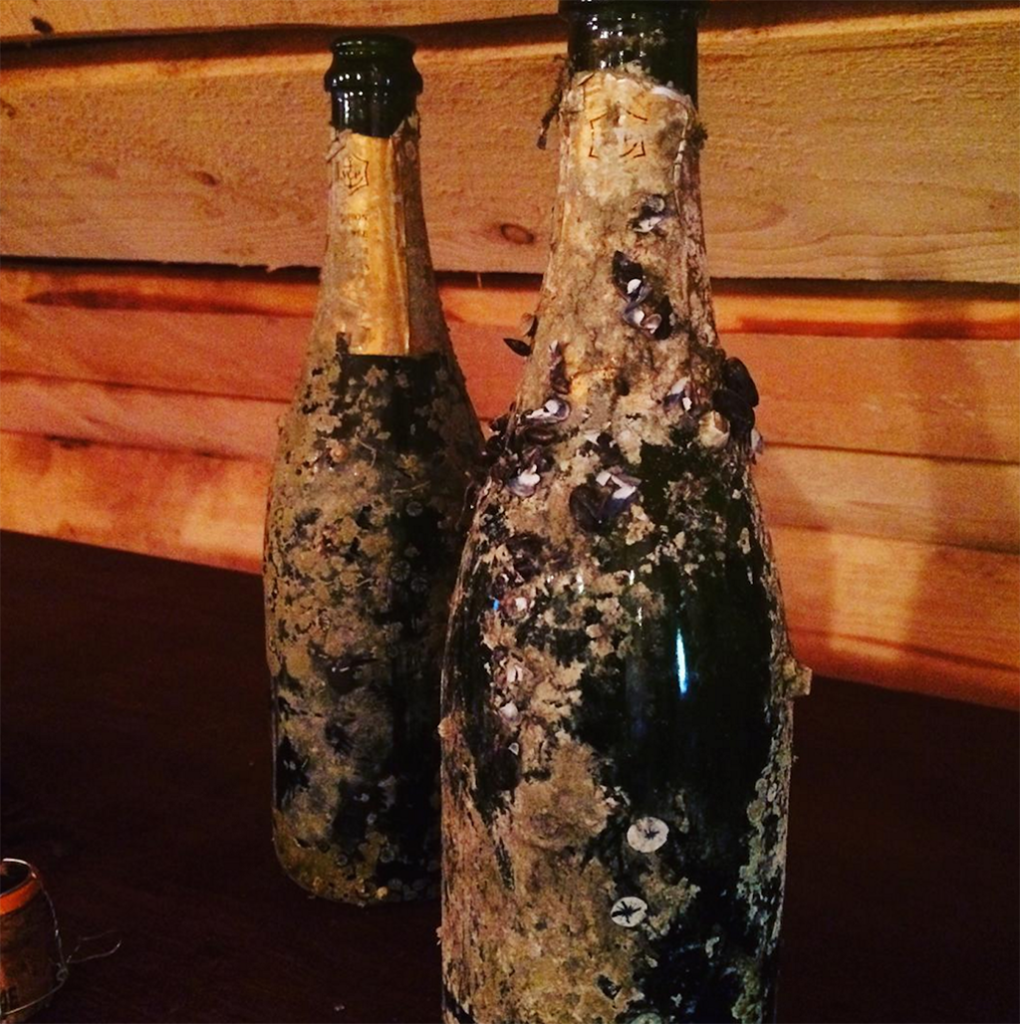 The House of Juglar, the makers of this unique champagne brand, went out of business in the 1840s. This 1820 Juglar Cuvee overcame sea limbo after a shipwreck and ended up in the halls of auction houses. The idea of the resurrection of the acclaimed House of Juglar is the reason behind the sky-high price of the wine. Interestingly, the champagne bottle has barnacles encrusted around it giving it an alluring and lavish look.
8. 1959 Dom Perignon – $ 42,320
This exquisite champagne was first popped in commemoration of the 2500th anniversary of the Persian Empire by the Shah of Iran. Two bottles of the 1959 Dom Perignon showed up at the 2008 auction organized by Acker Merrall & Condit auctioneers. The pair was sold for a whopping $84,700 in New York City.
Dom labeled wines are always very expensive due to their long history and limited availability. Getting a bottle of this wine might seem like an uphill task as only 306 bottles were ever produced.
9. Dom Perignon White Gold Jeroboam – $ 40,000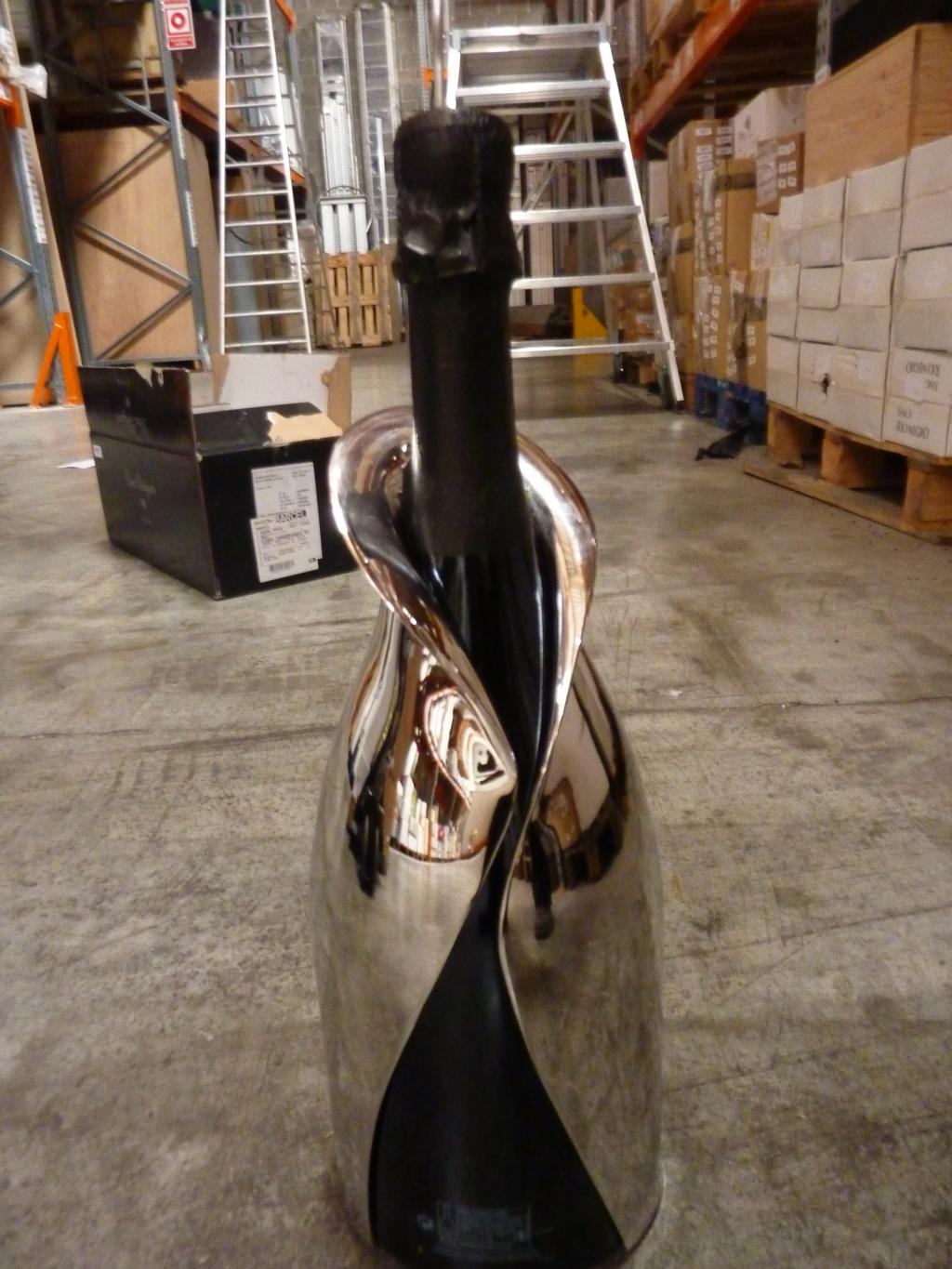 One of the most exotic and most stylish of Champagne varieties ever to be made is the Dom Perignon White Gold Jeroboam. A masterpiece in terms of production, the smooth and delicate taste of this wine will make you fall in love with it once you have taken the first sip. It leaves an excellent feel of awesomeness and soothe on your tongue for quite some time after you taste it. At a famous auction held back in 2005, a bottle of this Champagne received a bid of $40,000 so chances are you will be required to pay even more to get your hands on one.
10. 1841 Veuve Clicquot – $ 34,000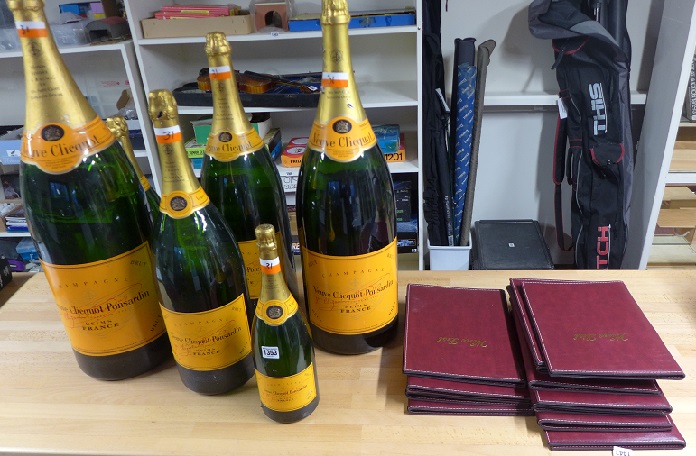 This 1841 Veuve Clicquot was part of the haul of wine gotten from the Baltic Sea shipwreck. The elite brand popped out of the water abyss and was picked up by search and rescue crew. The champagne was first auctioned by Acker Merrall and Condit. Veuve Clicquot has a sterling reputation for producing some of the finest champagnes in history.
11.

Krug 1928 – $ 21,000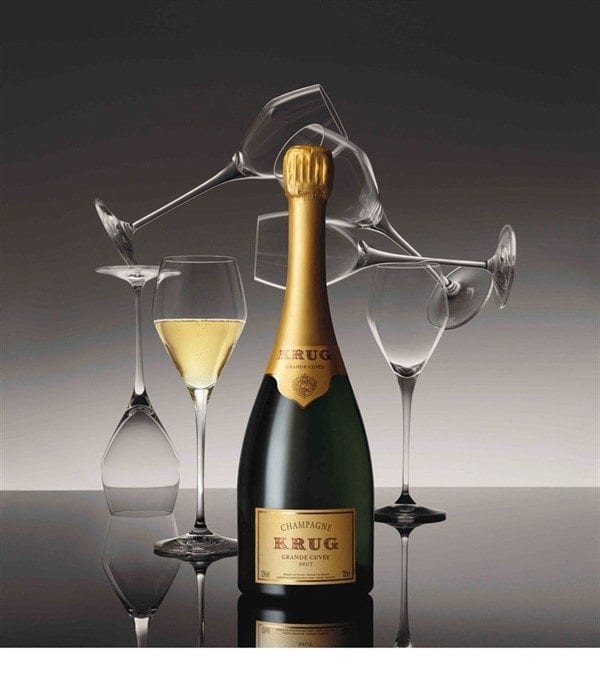 This Champagne is produced from the best grape varieties that have ever been grown all around the world. With a taste that is very pleasing and soothing, it was in the year 1938 that the first bottle of its kind was ever produced and ever since, its marvelous taste has succeeded in pleasing generation after generation of wine lovers. With every passing year, this Champagne witnessed an exponential increase in its price with a bottle presently selling for a whopping $21,000.
12.  Louis Cristal Brut 1990 Millennium Cuvee Methuselah – $18,800
This exquisite champagne earned its price by sheer size which is equivalent to eight normal bottles or 6 liters. Its extreme rarity is evident in the fact that only 2000 bottles of the same wine was produced. The gold-plated champagne has a unique and delicious taste which appeals to those who can afford it.
13.

The Champagne Cristal Brut 1990 – $ 17,625
Renowned globally under the name "Methuselah", there is only a limited number of bottles of this famous sparkling wine ever produced by the manufacturers so it goes without saying that prices are exorbitant. However, with an elegant taste that touches the heart, you will be glad to own one of these bottles. The exquisite gold labeling over the bottle further adds to royal vintage looks. At $17,625 this is one choice of elegance you will never regret.
See Also: WHAT!! Worlds' Costliest Bottled Water at $100,000 – Rapper 2 Chains Has Tasted It
14.

Perrier-Jouet Champagne – $ 6,485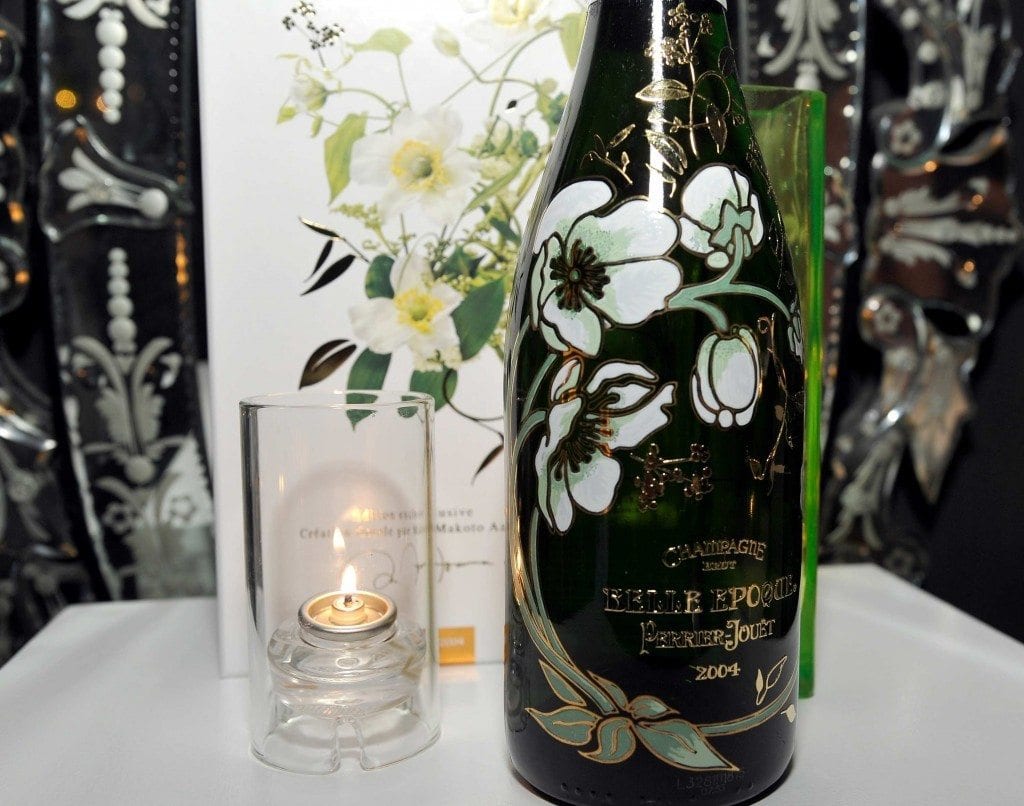 Perrier-Jouet Champagne is not one of those usual sparkling wines that will have an instant soothing effect on your being. A delicious drink made from some of the best grape varieties, it will leave your tongue feeling soothed for many hours once you taste this Champagne variety. Available in a complete set of twelve bottles, the entire package is marketed under the name of Perrier Jouet Champagne by the manufacturers. The fact that it is made from vintage liquors further contributes to its fine taste and is what makes this sparkling drink so special. Spare $6485 and you too can own one of the bottles.
15. Shipwrecked Champagne – $ 14,181
This brand of champagne was discovered at the bottom of the Baltic sea in 2010. A team of divers found the box containing the exotic wine in a shipwreck. Further findings indicated that these bottles which were over two centuries old were still good for consumption. Typical of every piece of history that is unearthed, it is sure to cost you dearly. Each of the bottles was auctioned off and currently, a unit price goes for $14,181.
16. The Krug Clos d'Ambonnay – $ 3,999
The famous Champagne house Krug has treated this world to a number of marvelous delicacies with the Clos d'Ambonnay being one of them. In fact, of all the varieties that this Champagne house has ever produced, this sparkling wine is the master of the lot. Manufactured from the grapes used in the production of red wine, wine lovers find it hard to sway themselves away from its undeniable charm. A taste of this sparkling drink will surely turn you into its follower and cause you to set aside all other varieties. The hefty price tag of $3,999, though, may prove to be a deterrent.
17.

Dom Perignon – $1,950

Manufactured by the Champagne house popularly known as Moet and Chandon, this variety counts among the vintage Champagne brands in the world. Moet and Chandon have a lot of varieties coming out of their production house but it is the charm of the Dom Perignon that makes it their best ever product till date. The sky-rocketing prices of this product has been fueled by the fact that there are very few bottles of this brand left standing in the global market currently. At present a bottle of the Dom Perignon is available at $1950 but with the remaining stocks flying off the shelves and leading to an exponential rise in its prices, you may be required to pay a fortune for acquiring a bottle in the near future.
18. Salon Blanc de Blancs Le Mesnil-sur-Oger (1.5 Liter Magnum) 2002 –  $ 899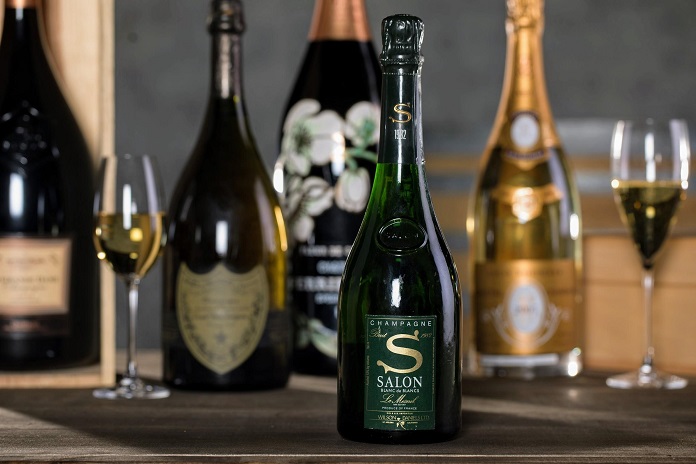 Interestingly, this is the only champagne produced by the wine label. Wine tasters call it the essence of Salon owing to its rich origins. The Blanc De Blancs Le Mesnil-Sur-Oger 2002 is made from a blend of fresh Chardonnay grapes grown in the Cote des Blancs region in France. Amongst its ingredients include candied citrus fruits, madeleine buns, and honeyed orange flower flavor. The rich and well-restrained taste makes the Champagne worth every penny.
19.

Krug Clos Du Mesnil – $ 750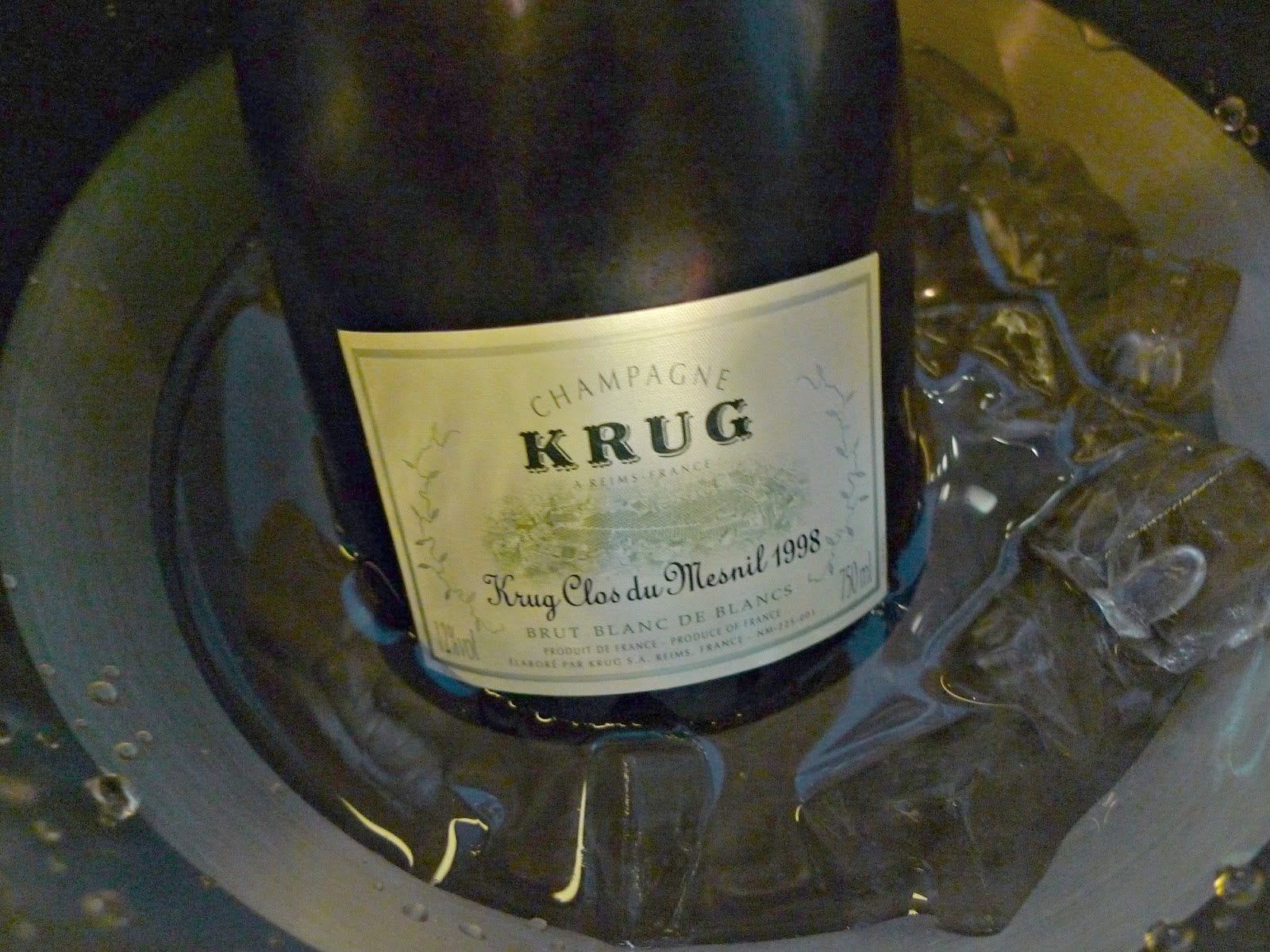 The Krug Clos Du Mesnil is manufactured by one of the oldest production houses that is still in business. Ever since the commencement of its production in the mid-'90s, this brand of Champagne has been one of the most loved ones globally. Packed in a very elegant looking and old-fashioned bottle, there is an ancient touch about this Champagne variety. Although you will be required to shell out $750 for a bottle, a sip of the sparkling liquid will undoubtedly make you feel that the investments have been in the right quarters.
20. Bollinger Blanc De Noirs Vieilles Vignes Francaises, $650
Holding up the rear of this elite list is the champagne known as the Bollinger Blanc De Noirs Vieilles Vignes Francaises, named after its production house Bollinger. It is manufactured from the engrafted root-stocks whose plantations are carried out in the areas having a low density. Considered to be the Super Rich wine, Bollinger produces around five thousand bottles annually. With a marvellous taste to boast, at $650 this is a bargain that champagne lovers have always been looking for.