Have you ever dreamed of partying with your friends and drinking very expensive drinks like kings and queens? It is possible if you have hundreds of thousands of dollars that you are willing to spend on a small bottle of liquor but what about a little bit more than that? What about a million dollars or more? To satisfy your taste buds, would you spend a million dollars or more for just a bottle of drink that will finish in just a few minutes?  Well if you have a few hundreds of thousands of dollars lying around or even a couple of millions. Take a look at the most expensive liquor bottles in the world that you won't find at your everyday neighbourhood pubs.
The Most Expensive, Rare and Exclusive Alcohol Liquors
 1) Tequila Ley .925 (US$ 3.5 million)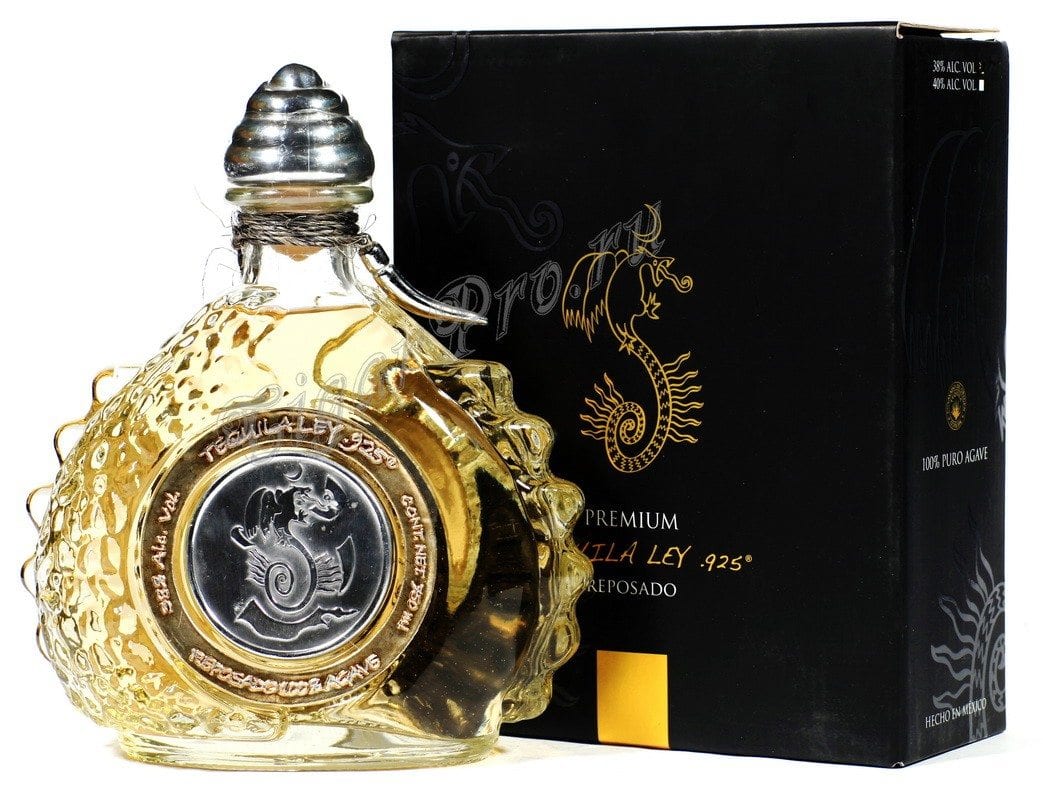 The Guinness World Records holder for the most expensive tequila is the Tequila Ley .925 Diamond Sterling which is worth US$ 3.5 million. According to the designer, Fernando Altamirano, each of the diamonds is set manually one by one on the bottle. It took them 10 months to design the piece and a total of 4 years to complete the bottle of tequila. The contents are a mixture of tequilas aged 3, 6 and 9 years old which are made of 100% agave.
2)  Henri IV Dudognon Heritage Cognac Grande Champagne (US$ 2 million)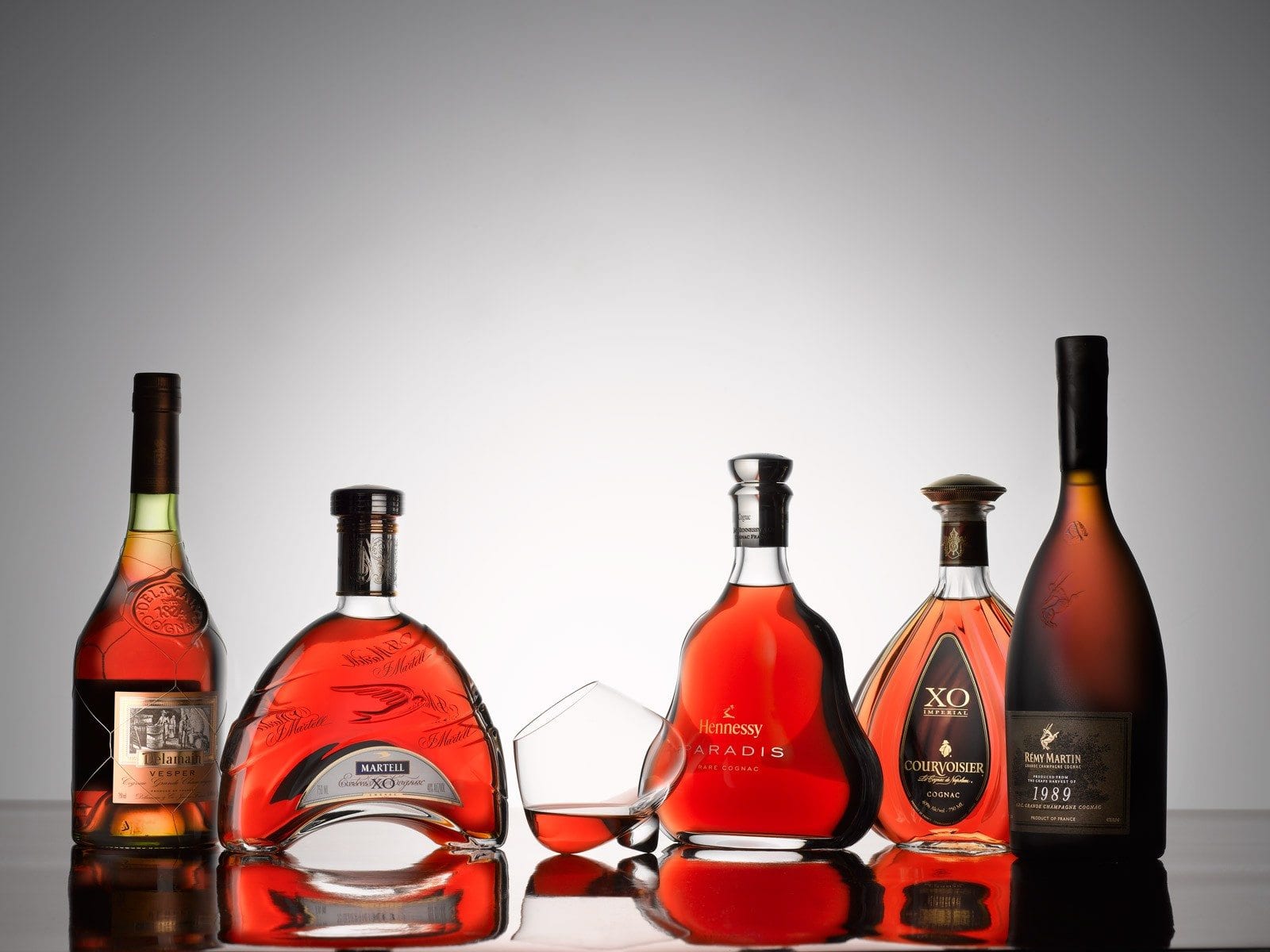 The world's most expensive cognac was priced at US$ 2 million. What makes this beverage very expensive is that the mixture was produced since 1776 and was stored in barrels to age for more than a century. The bottle is dipped in 24 K yellow gold and sterling platinum and adorned with 6,500 certified brilliant diamond cuts. The bottle itself already weighs about 8 kilograms. It is then filled with 100 centiliters of the Dudognon Cognac Grande Champagne with an alcohol content of 41%. This bottle was carefully designed by Jose Davalos.
3) Diva Vodka (US$ 450,000 – US$ 1 million)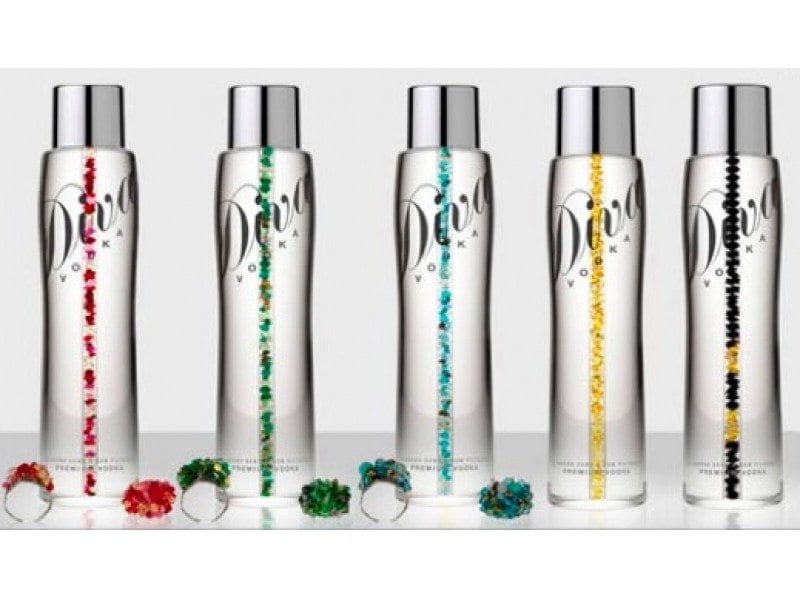 The Diva Vodka is luxuriously priced at US$ 450,000 – US$ 1 million per bottle. The bottle is embellished with Swarovski Crystals and diamonds. It is wheat-based vodka that passed through the triple distillation process and ice-filtered through Nordic birch charcoal. The wand that can be used as a garnish is made up of these crystals with the combination of smoky topaz, cubic zirconia, amethyst, pink tourmaline, peridot and citrine. Each bottle contains 40% alcohol and 70 centilitres of vodka. The price depends on the quality and quantity of diamonds and crystals encrusted into the bottle.
4) Hennessy Beauté du Siècle Cognac (US$ 200,000)
The world-famous producer of fine Cognac is Hennessy. Established by Richard Hennessy back in 1765, they have been producing the best quality of cognacs in the world. To add to their collection, they produced the most expensive cognac in the world which is Hennessy Beauté du Siècle Cognac. They only produced 100 bottles of this and it is priced at US$ 200,000 per 700 mL bottle. Jean-Miche Othoniet was the creator of this exceptional drink. The bottle is decorated with crystal and comes in a melted aluminium and mirrored glass case.
5) Macallan 1926 Fine & Rare (US$ 75,000)
The Macallan distillery is the producer of the finest Scotch whiskey in the world. Their Fine & Rare collection dated way back in 1926 when they released their first 1926 whiskey in 2005. Priced at US$ 75,000, it became the most expensive whiskey in the world. The whiskey has a dry and concentrated flavor with a licorice aftertaste.
6) Dalmore Sinclair 62-years-old (US$ 58,000)
Considered as the most expensive Scotch whiskey sold in retail at Changi Airport in Singapore for US$ 58,000, the Dalmore Sinclair 62 has flavor combination of honey, coffee, Seville oranges, cardamom, bitter chocolate, almonds, cloves and ginger.
7) Remy Martin Cognac Black Pearl Louis XIII (US$ 55,000)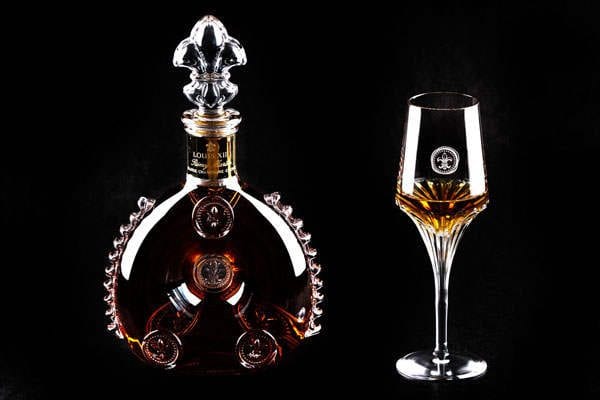 The Remy Martin Cognac Black Pearl Louis XIII is manufactured using wine grapes from Cognac, France. Blending 1200 eaux de vie, from 40-100 year old, the cognac is aged in oak barrels in its own cellar for hundreds of years. Each bottle comes in 750 mL and is priced at US$ 55,000. It is one of the limited edition of the cognacs produced by Remy Martin.
8) Glenfiddich 1937 Rare Collection (US$ 20,000)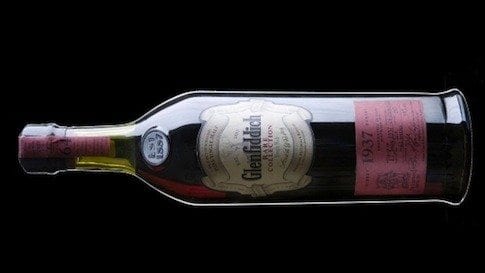 This spirit made it to the top 10 most expensive alcohol which was priced at US$ 20,000 per bottle. This was distilled way back 1937 and stored in oak barrels. After 64 years, the whisky was then bottled, producing only 61 70-cL bottles. It has a dark amber, rich walnut, antique bronze color with a hint of burnt heather, robust oak, dark roasted coffee, cosseting with smoothness and sweet notes in every swish around your mouth.
9) The Johnnie Walker 1805 Blue Label (US$ 20,000)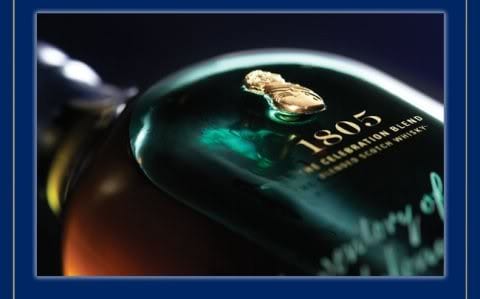 When John Walker turned 200 in 2005, Jim Beveridge who was the master blender at the Johnnie Walker distillery created one of the world's most exclusive and rarest blends of whiskies. The limited edition of the Johnnie Walker 1805 produced only 200 bottles and was gifted to public figures which were considered by the company as people who made a significant contribution in the modern world.
10) Balvenie Cask 191 (US$ 13,000)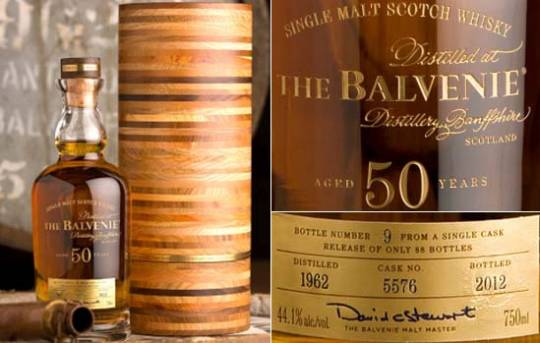 Sold for US$ 13,000 per bottle at a Park Avenue Liquor Shop in New York City, the Balvenie Cask was considered to be the last Balvenie single malt Scotch whisky produced in the 1950s. Originally from Scotland, only 5 bottles out of the 83 bottles were brought to the US. Each bottle is numbered, dipped in wax and hand signed by the master distiller.