If you have come across the Fox network's weekend show Fox & Friends, then you'd certainly know who Clayton Morris is. The television personality spent eighteen years of his life as a journalist, anchoring various TV and radio shows. His career in journalism could be traced back to 1999 when he first started hosting shows like Good Day Philadelphia and The Daily Buzz on Fox's Philadelphia station WTXF-TV or Fox 29. From there, he moved to Fox Network Channel, where he became a co-host of Fox & Friends.
While he was with the network, Clayton's specialty is the area of consumer technology. He also hosted technology segments on Fox News, as well as Fox News Radio. However, in 2017, he announced his retirement from television, after which he picked up a new career in real estate. Today, he is building his wealth from his newly discovered passion in the real estate business. Enjoy detailed facts about Clayton Morris and his whereabouts.
Facts About Clayton Morris' Early Life and Career
Clayton Morris, a multi-talented American television show host, and a real estate investor was born in Philadelphia, Pennsylvania, on December 31, 1976. He was born to American parents Don Morris and his wife Verna Morris. He spent his childhood days in Philadelphia, where he completed his basic education at Wilson High School. Upon graduation, he enrolled at the University of Pittsburgh, where he obtained his bachelor's degree in 1999. While in college, he was already working on improving his skills as a potential journalist. He hosted several shows for the school before his graduation.
Soon after he graduated, Morris began his journalism career, working with Fox's WTXF-TV in Philadelphia. After a few months, he became the anchor of the network's show called Good Day Philadelphia, as well as The Daily Buzz. The former breaks down the latest local, regional, and national news, along with information on entertainment, business, sports, weather, and traffic, while the later is a syndicated news and infotainment program. Clayton became prominent on the network, and after ten years, he was hired by Fox Network Channel in 2009.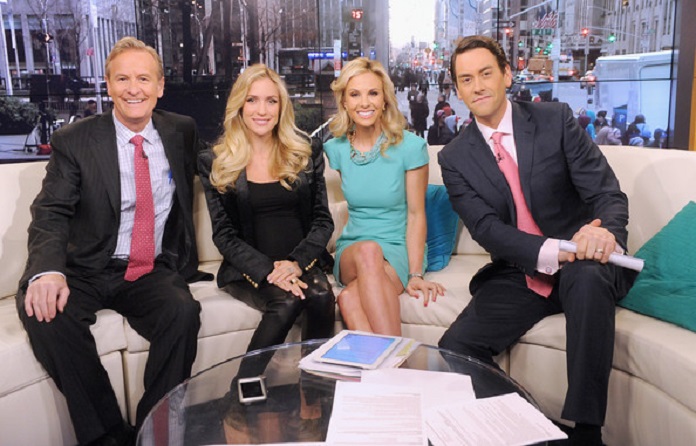 Joining Fox Network, Clayton became a co-anchor of the Fox Network's morning conservative show called Fox & Friends alongside Ainsley Earnhardt, Griff Jenkins, and Steve Doocy, among others. The show tends to bring the latest updates on news headlines, interviews of prominent people, political analysis, and other trending issues. He also worked as a correspondent on consumer technology and other technology segments on Fox News and Fox Radio.
Additionally, Morris carried out notable interviews with stars, including William Shatner, Rocker Steven Tyler, and Gary Sinise. He was also a regular panelist on Fox's late-night show Red Eye w/ Greg Gutfeld, where he discusses the latest news in politics, pop culture, entertainment, business, sports, and religion.
Why He Left Fox News And What He's Doing Now
In September 2017, Clayton Morris announced that he would be leaving the morning program to focus on his other endeavors. After the announcement, his co-anchors Abby Huntsman, Adam Klotz, and Pete Hegseth aired Clayton's memorable moments both on and off the show. After leaving the network, the amazing anchor disclosed he would be focusing more on his real estate business, and his podcast on helping people to make passive income while spending more time with his family.
He founded a real estate business called Morris Invest alongside his wife Natali Morris. The business flourished for some time, and in march 2019, they started facing a series of legal issues. According to reports, Clayton has been the target of several state and federal lawsuits in Indiana as he has been allegedly involved in running a Ponzi scheme that involves the sales of houses through his investment company.
While he laid the blame of the underhanded business deals on his former business partner Bert Whalen of Oceanpointe Investments, the former journalist also claimed members of his family were also victims of the huge investment loss. Amidst the turmoil, he relocated with his family to the coast of Portugal, leaving behind a trail of angry customers.
As of May 2020, he is facing a civil lawsuit filed against him and others by the State of Indiana, for violating the state's deceptive sales and home loan acts in real estate deals. While it is not clear if investigations would lead to any major official action against him, Clayton and his family have promised to fight the suits from overseas.
Details of Clayton Morris' Financial Standing
Morris may not have received any physical award yet, but his boldness to quit his well-paying job to pursue his real estate career remains his biggest achievement ever. Morris has always been a very dedicated person, and that he has proven in his newly established career as an investor. It would, therefore, not be so much a surprise to see his account running in millions.
Clayton's net worth is currently estimated at $2 million, and his income is expected to surge forward as he keeps recording more breakthroughs in his real estate business. There are no details of how much he was earning during his nearly two decades old career as a journalist, especially with Fox News, but because he was a popular figure on the media, where he hosted several shows, there is no doubt that he was well-treated financially.
Part of Clayton's income also comes from Morris Investing, his co-owned investment company. He may also have a share in his wife's wealth, considering her well-advanced professional career as a former technology news journalist. Their home in Florham Park, N.J. is said to be worth $1.4 million. In recent times, Clayton may, however, have lost a huge part of his income following dozens of lawsuits filed against him and his investment company.
Check Out: Is Amy Holmes Married, Who is Her Husband or Ex-Husband?
Meet Clayton's Wife Natalie And Their Kids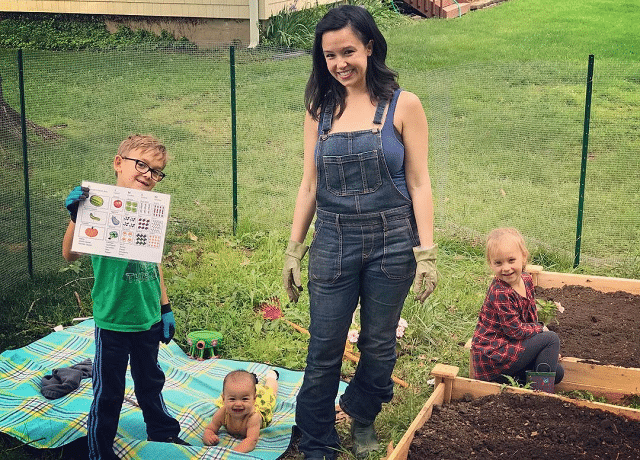 Clayton got married to Natali Morris, a former technology news correspondent with CBS and CNET Networks. Natali, a San Leandro native, is the co-founder of the real estate investment called Morris Invest. She has worked with many other notable news agencies, including Wired, PC Magazine, CBS Early Show, and many others.
The amazing couple met several years ago, and in 2010, they tied the knot in a small wedding attended by their close friends and family members. Together, they have three amazing children, a son named Miles Benjamin Morris and two daughters: Ava and Eve Morris. Benjamin was born in 2010 while Ava was born in 2012 and Eve in 2016. Before relocating to Portugal, Clayton and his family lived in their home in Maplewood, New Jersey, in the United States.