Amy Holmes is a gorgeous Afro-American media personality, television anchor, and a conservative political analyst. She is notable for anchoring the PBS political show known as In Principle, alongside the columnist Michael Gerson. In addition to that, she has anchored other popular shows such as Real News on Blaze TV and Way Too Early on MSNBC. She has been a regular guest on CNN and Fox News Network where she works as a conservative political commentator. She has equally starred on the HBO series titled Real Time with Bill Maher. Learn more about Amy Holmes below.
Who is Amy Holmes?
The gorgeous media personality was born Amy Holmes on July 25, 1973, in Lusaka, Zambia. She was born to a Zambian father and an American mother making her ethnicity to be African-American. Her parents got divorced when she was three years old and her mother moved to Seattle, Washington where she was raised. Amy received her basic education in her mother's native in Seattle, after which she went to Princeton University situated in New Jersey. She obtained her bachelor's degree in Economics in 1994.
Her Journalism Career
Soon after graduation, Amy Holmes started working as a guest writer for USA Today from 1999 to October 2001. While she was there, she also worked as a contributor for The Washington Post as well as National Review. Her articles were regarded as a masterpiece; thus racking up references by several famous magazines including Glamour, Harper's Bazaar, and Newsweek, just to mention a few. The gorgeous lady also earned a spot on the list of the 50 Most Beautiful Ladies by PEOPLE magazine in 2000.
Following her excellent contributions, Holmes started her television career in the year 2000. She joined the PBS Network where she started working as a co-host on the Millennium broadcast. While she was there; she also worked as a host for NBC's Night News as well as CBS Early Morning Show. Later on, she joined Fox News Network where she worked as a Political Contributor. She also did the same job for MSNBC. By 2002, the amazing anchor started hosting the Lead Story on Black Entertainment Television where she carried out several interviews with top journalists as well as political officials. She also appeared on the HBO series titled Real Time with Bill Maher in the same year.
Amy Holmes further became a senior speechwriter for the then-Senate Majority leader named Bill Frist from 2003 to 2006. With her amazing writing skills, she wrote on several issues which cut across energy policy, economic policy, the Iraqi War, and the US judicial nominations. After she left her job in 2006; she was hired by the CEO of the Corporation for National and Community Services. While she was there, she worked as the director of the economic projects for the non-profit organization called Independent Women's Forum (IWF).
Later on, she became a political strategist for the Republican Party; as well as a regular political contributor for CNN and Fox News Network. Amy has been featured as a guest on Anderson Cooper 360 degrees and Larry King Live. She has hosted ABC's show titled The View as well as Fox's Glenn Beck Show alongside Glenn. In 2015, Holmes became the anchor of TheBlaze TV's Real News and MSNBC's Way Too Early. The following year, she joined Rasmussen Reports where she has been working as a broadcast political analyst and commentator till date.
See: Evelyn Taft Biography, Husband, and Other Facts You Need To Know
Is Amy Holmes Married, Who is Her Husband or Ex-Husband?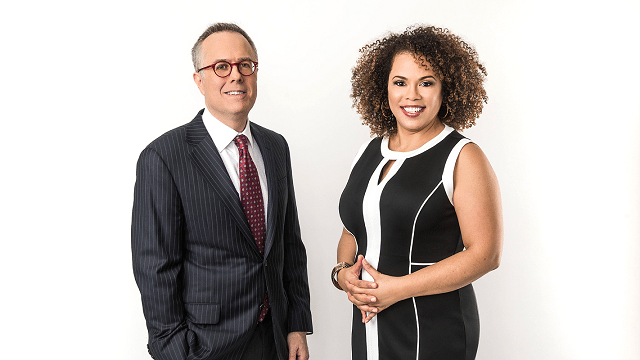 Holmes has been experiencing a wonderful career and has become popular through her exceptional political analytical skills and unique anchoring style. However, she hasn't been so vocal when it comes to her personal life and relationships. Despite being a popular television personality; she has succeeded in keeping her love life under the curtains, thus enhancing a balance between her personal and professional life. Many of her fans have been itching to know if she is married and who her husband or ex-husband is, nevertheless, there hasn't been an answer from the gorgeous lady herself.

Furthermore, rumours began to spread many years ago that the amazing television anchor was having a relationship with Lloyd Groove; a former New York Daily Columnist. However, none of those two confirmed their relationship and after a while; the rumours died off. Later on, she was also linked to the writer named Mickey Kaus and was also spotted kissing a fellow television commentator named Jamal Simmons during the RCTA Dinner.

Apparently, Amy is still single and doesn't have a husband or ex-husband. She enjoys keeping a low profile about her love life; which has left her many fans to wonder in speculations. We wish her the very best in her endeavours.

Fact Check: We strive for accuracy and fairness. If you see something that needs updating,