Age/Date of Birth:

January 17, 1922
Height:

5 feet, 4 inch (1.63 m)
Ethnicity/Race:

Danish, Greek, English and Welsh descent
Nationality:
American
Husband or Boyfriend:
Allen Ludden(m. 1963; died 1981)
Previously married:
Dick Barker
(m. 1945; div. 1945)
Lane Allen
(m. 1947; div. 1949)
Parents:
Father: Horace Lawrence White
Mother: Tess Curtis White
Net Worth:
$75 million
Betty White is an American actress, comedian, TV/Radio personality, author and animal rights activist. With a show business career that spans over 7 decades, White holds the Guinness World Record for the longest television career for a female entertainer.
Betty White has a net worth of $75 million as of 2021
She was known back in the days for such shows like "The Mary Tyler Moore Show" and "The Golden Girls". In recent years, White has managed to keep up with the activities in Hollywood. Continue reading to learn more about her journey.
Who Exactly is Betty White and How Old is She?
Betty Marion White Ludden was born on January 17, 1922, in Oak Park, Illinois. Born in the era when life wasn't particularly easy, Betty had to overcome world-shaking events like The Great Depression and The Second World War. In an effort to survive the former, her family moved to California when she was just two years old. While attending Beverly Hills High School, Betty, began writing and soon fell in love with drama. As a result, she aspired to become a professional actress.
Unfortunately, she didn't have it easy in her early days as she was rejected severally by directors for not being photogenic enough. Undeterred, Betty dabbled in radio where she landed commercial jobs and earned $5 per show. She soon landed her own eponymous radio show which helped her launch a TV career. In 1951, she appeared as co-host alongside Al Jarvis on his KLAC-TV variety talk show, "Hollywood on Television."
A year later (1952), White produced and starred as the lead in the TV series "Life with Elizabeth" which enjoyed much success and entered into syndication from 1952 to 1955. Her next successful TV role was in "Date with the Angels".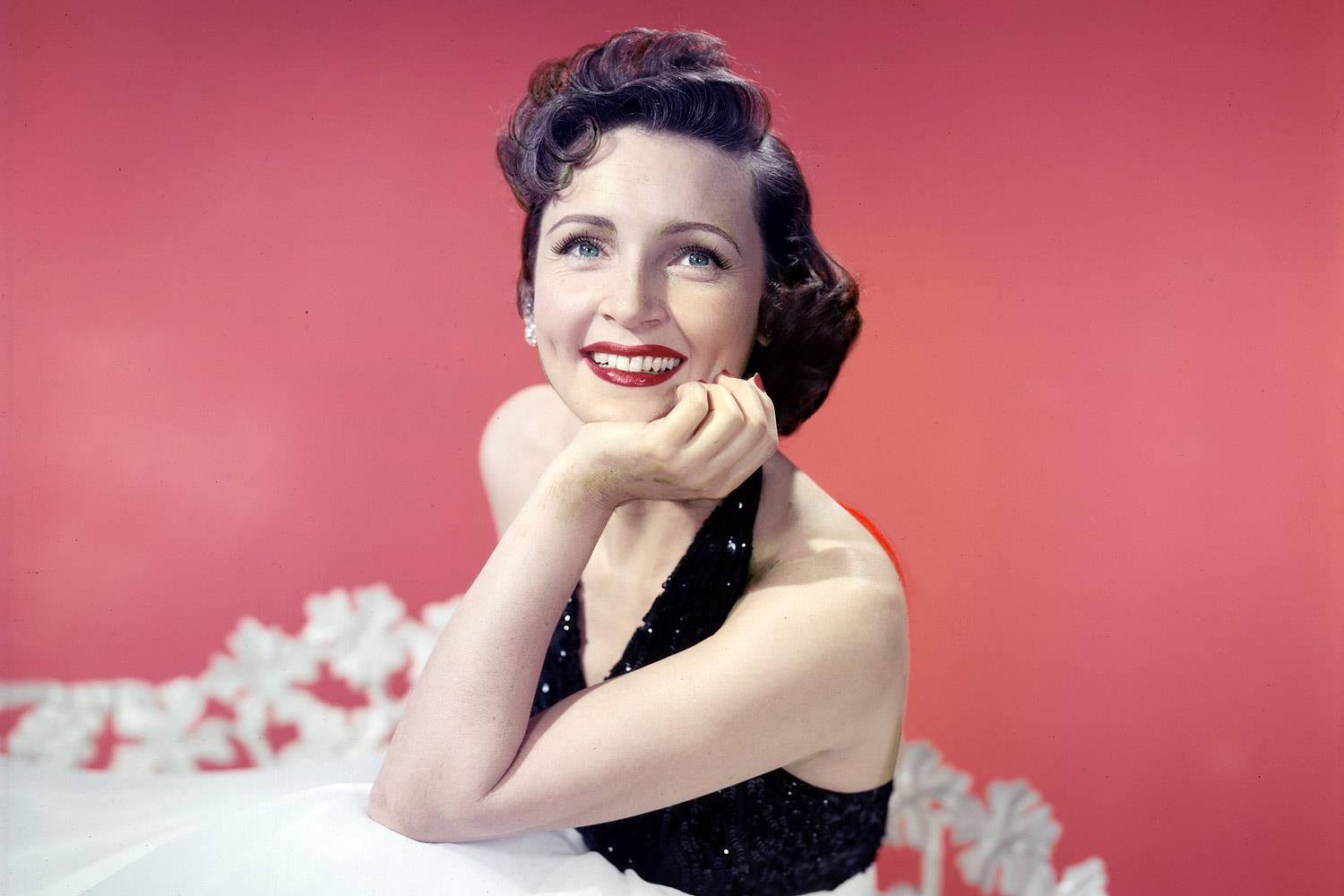 TV Break With "The Mary Tyler Moore Show"
Throughout the 1960s, Betty made guest appearances on various talk and game shows such as "Password". She also hosted countless parades such as the 1964 Tournament of Red Roses in Pasadena, California. In 1962 she made her feature film debut in "Advise & Consent".
Her big break, one which she has described as one of the "highlights of her professional career" came in CBS sitcom, "The Mary Tyler Moore Show". Betty had appeared as a guest on the 4th season before her sardonic, man-hungry character of Sue Ann Nivens was made regular. The series ran for 3 more successful seasons, earning Betty 2 back-to-back Emmy Awards.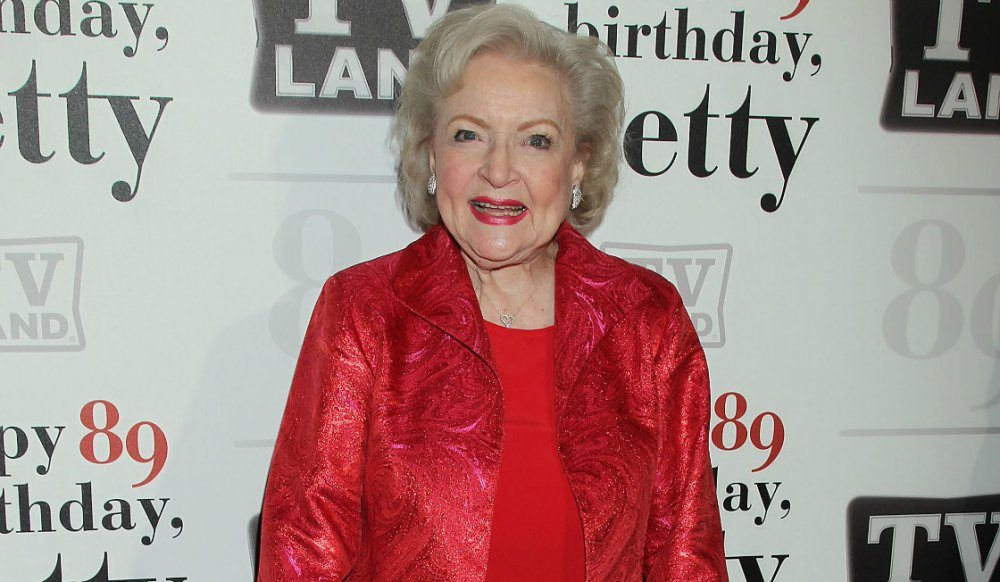 After her 19-year Tournament Parade hosting duties came to an end, Betty was chosen to host the Macy's Thanksgiving Day Parade for CBS. A role she held on to for 10 years.
Her next major TV role was as Rose Nylund on "The Golden Girls". The show which followed the lives of four retired elderly women became an instant hit. 6 of its 7 seasons were ranked among the top ten highest-rated programs. It ran for 7 seasons and 180 episodes from 1985 to 1992. For the first season, Betty won an Emmy for Outstanding Actress in a Comedy Series, a category she was nominated for until the show's end in 1992.
Later Endeavors
After Golden Girls came to a successful end, Betty continued to land guest appearances on numerous shows. She earned another Emmy Award for appearing as herself on "The John Larroquette Show" in 1996.
In the new millennium, Betty landed recurring roles in "The Bold and the Beautiful" and "Boston Legal".
Her popularity which seemed to have waned was revived in 2009; thanks to the supporting role of Grandma Annie in the hugely successful romcom "The Proposal" (2009) which also starred Ryan Reynolds and Sandra Bullock. The next year, 2010, came with much more success. Following a Facebook Campaign entitled "Betty White to Host SNL (Please)", Betty, 88, became the oldest person to host the Saturday Night Live. Before this feat, she had earlier appeared in a Super Bowl XLIV ad commercial for Snickers which became hugely popular and topped the "USA Today Super Bowl Ad Meter".
Still, in 2010, White landed a role in the sitcom, "Hot in Cleveland" which ran for 6 seasons ending in 2015. In the penultimate season of the show, she reportedly received $75,000 per episode. The First Lady of Game Shows became the executive producer and host of comedy TV series "Betty White's Off Their Rockers" for which she earned $50,000 per episode.
The nonagenarian animal lover continues to be active in Hollywood producing, hosting and starring in shows. Her bucket list doesn't even include retirement.
Analysis of Her Net Worth and Career Earnings  
Betty White has an estimated net worth of $75 million and this figure is not hard to believe seeing as she holds the record for being the longest working female on TV. Her career has run the gamut of movies, TV shows, and game shows, and has rewarded her well financially.
White has Starred in Several TV Shows including The Golden Girls and The Mary Tyler Moore Show.
Throughout the course of her career, Betty White has enjoyed unrivalled success on the small screens, appearing in numerous TV series over the years. Some of her appearances have been starring roles while some others have been recurring and guest roles. One thing that they all have in common is that they have paid her well. For instance, the Beverly Hills native appeared in the TV series, Hot in Cleveland, from 2010 to 2015. She played the role of a feisty home caretaker and her salary rose to as much as $75,000 per episode for the last two seasons of the show. Each season of the show had at least 20 episodes meaning that White could have possibly made about $1.5 million from the last two seasons alone.
She has also featured in no less than 30 Films including the Highly-Acclaimed 2011 film, The Lost Valentine
Betty White may not be a big box office draw but she has nevertheless featured in several movies over the years and has received six and seven-figure paychecks for her efforts. She has also received critical acclaim as well. For instance, in the 2011 film – The Lost Valentine, White played the lead role of Caroline Thomas, a widow who spends about 60 years hoping that her soldier-husband, Neil, would return from a long-over war. He never does but Caroline and her family get closure as they discover that Neil died as a hero in the war. The Lost Valentine was only a TV film but it went on to garner critical acclaim thanks to Betty's impeccable portrayal of Caroline. The movie became the most watched Hallmark movie in four years and White's performance was hailed as excellent.
The Actress is also an Iconic Game Show Host
White is one lady who has broken several records with her long-running career. Another record she holds is that she is the very first women to win the daytime Emmy award for outstanding game show host (in 1983). Such accolade doesn't come as a surprise given that White has appeared on and has hosted numerous game shows over the years. They include Match Game, The $25,000 Pyramid, The Hollywood Squares, and Just Men! Gigs like this don't come free and as such; the actress has received tens of thousands of dollars as her per-episode payment.
She has Featured in Several TV ads including a Snickers Super Bowl Ad
The longevity and goodwill that Betty White enjoys means that several companies look to her as a personality who can help improve their image. Thus, the award-winning actress has featured in TV ads for companies such as Smokey Bear, Phillips Lifeline, Fauna & Flora, Chia Pet, Tide Vivid and Visit California. Also, in 2010, White appeared in an unforgettable Super Bowl XLIV ad for Snickers. It became hugely popular, topping the "USA Today Super Bowl Ad Meter", and also rewarded her with a fat paycheck.
Sources of Betty White's Net Worth
TV Shows
Movies
Game show appearances and hosting duties
TV ads
A Peep into the Lifestyle of the Famous Actress
With a net worth of $75 million, Betty White can certainly afford to live the typical life of the rich and famous complete with caviars, private jets, yachts and diamond jewellery. The legendary actress does not, however, lean towards such things, presumably having realized that it is not material things that bring happiness, but is instead happy with just regular stuff such as hotdogs and vodka. White is also a big fan of affordable edibles such as French fries and once thanked CNN for showing her a good time with French fries during an interview.
White is also relatively modest when it comes to her living arrangements. The award-winning actress makes her home in a dreamy but non-flamboyant California mansion and often gives fans sneak peeks into the home on Instagram. From these Instagram posts, one can gather that White has a kitchen that will make any chef envious with large stainless steel ovens, granite countertops and a huge fridge. Outside the house, there is also a pool as well as a garden which reveals that the actress has quite the green thumb.
Meet Betty White's Family: Husband and Children
It is interesting to note that Betty has been married three times and has no biological kids of her own.
Dirk Baker (First Husband)
Occupation – United States Air force pilot and farmer
Duration of Marriage – 1945 to 1945
White's first marriage was to air force pilot and chicken farmer, Dick Barker. She and Barker first met in the course of her work as a member of the American Women's Volunteer Service and commenced a relationship that lasted for much of the war. They later got married in 1945 but divorced just after a year. Betty revealed that after she spent four months in Barker's rural home in Ohio on a chicken farm, she got tired of the life there. She therefore took a flight back to Los Angeles and returned to her life in entertainment.
Lane Allen (Second Husband)
Occupation – Hollywood agent
Duration of marriage -1947 to 1949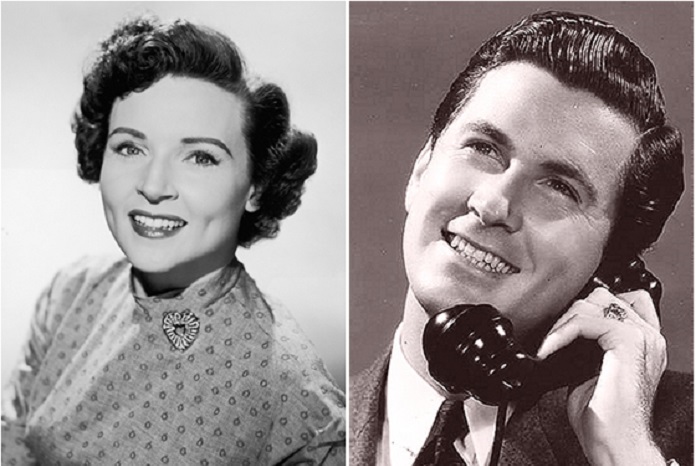 A few years later, precisely 1947, White happened to cross paths with then-agent, Lane Allen whom she dated and got married to. Two years later, it was announced that the pair were getting a divorce. It is believed that Betty loved Lane so much and that it was his desire for her to quit showbiz and live a more conservative life as a housewife that made the marriage fail. According to Betty, acting was her calling and she was extremely passionate about showbiz. Thus, the marriage couldn't work.
Allen Ludden (Third Husband)
Date of Birth – 5th of October 1917
Died – 9th of June 1981
Occupation – Actor and TV host
Years active – 1949 – 1981
Duration of Marriage – 1963 to 1981
No. of Children – Three from his previous marriage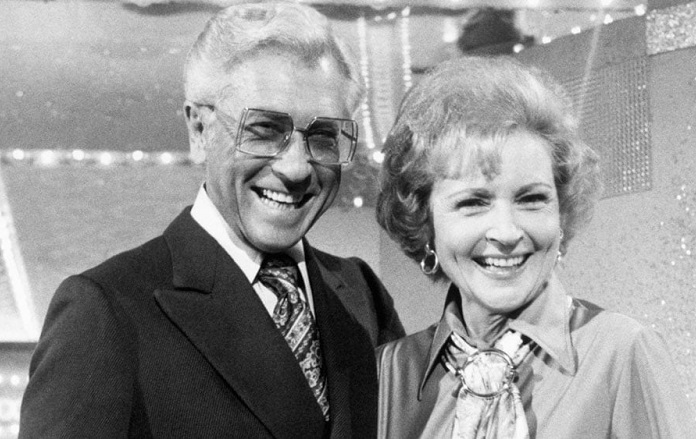 After two failed marriages, Betty White really didn't have marriage on her mind any longer. Fortunately and unexpectedly, she found love again in the arms of her third and final husband, Allen Ludden. Ludden was a TV personality who hosted game shows such as College Bowl and Password. He also hosted other TV including a talk variety show named Allen Ludden's Gallery. Ludden was a widower, father to three kids, when he met Betty and they got married in 1963. Their marriage stood the test of time and they remained together until he passed away in 1981 due to complications from stomach cancer. White would later state in an interview that one of her greatest regrets was not spending more time with him. She wished she married him one year earlier when he first proposed to her.
Step-children
Betty was never able to have any biological kids of her own. However, through her marriage to Allen Ludden, she says it has thoroughly been a blessing to be a stepmother to three beautiful kids (David, Sarah and Martha Ludden) who lost their mother at an early age.
David Ludden
Date of birth – 15th of March 1948
Occupation – college professor
David Ludden is a well-educated and respected academician. He obtained a PhD from the University of Pennsylvania in 1978 and subsequently went on to lecture at the same institution for several years, from 1981 to 2007. He is presently a professor of history at New York University, Abu Dhabi. Ludden's research interests lie in the area of South Asia, globalization, and inequities of capitalist economic development. He has authored several books and has received some accolades including the Guggenheim Fellowship for Humanities Award.
Martha Ludden
Date of birth – 1950
Occupation – attorney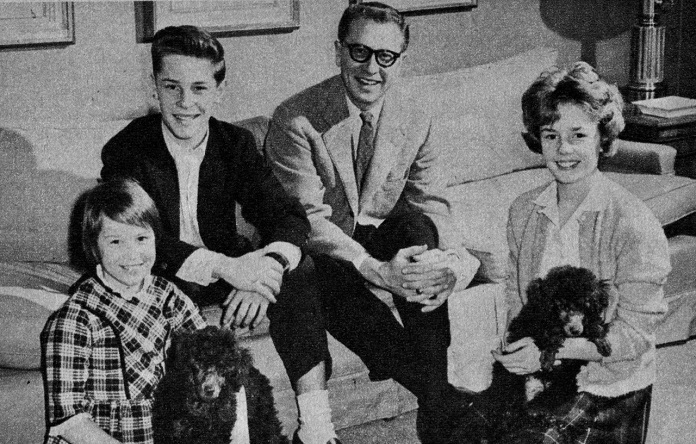 Most kids never want their parents to remarry other people and this manifested in Martha's case. The young Martha disliked the fact that her father remarried White and so rebuffed the actress' attempts at forging a relationship. She was almost hostile but her famous step mom took it in spades. Thankfully, Martha is now an adult and has greater perspective. She and her stepmother are at peace with each other and celebrated her 97th birthday together in January 2020. Career-wise, Martha is a lawyer and helps people with disabilities.
Sarah Ludden
Date of birth – 1952
Occupation – karate school proprietor
Unlike her sister, Sarah had no reservations towards her stepmom. She even helped to smooth things out between the two ladies. Sarah grew up to become a dancer but later fell in love with martial arts. She became an instructor in it and when she met a fellow enthusiast named Nancy Lanoue, it was all love. The two began a relationship and also went into business together, setting up the Thousand Waves Martial Arts and Self-Defense Center in Chicago in 1990. The place remains in existence till date and is dedicated towards martial arts lovers as well as people who want to learn self-defense skills.
Death Rumours
In 2014, social media was hit with the news that veteran Betty White died peacefully in her Los Angeles home. This prompted lots of condolence messages from ardent fans who admire the celebrity a great deal. However, it soon emerged that the death story was a hoax. Betty's agent, Jeff Witjas debunked the news stating that the star was alive and well.
Profile Summary
First Name:
Betty
Last Name:
Ludden (née White)
Also Known As:

Betty White
Sex/Gender:

Female
Profession:

Actress and Comedian
Famous For:
The Mary Tyler Moore Show (1973–1977),
The Golden Girls (1985–1992)
Colleges/Universities Attended:

N/A
Educational Qualifications:

N/A
Religion:

Christianity
Birthday & Zodiac

Age/Date of Birth:

January 17, 1922
Zodiac Sign:
Capricorn
Birth Place:

Oak Park, Illinois, U.S.
Nationality:
American
Ethnicity/Race:

Danish, Greek, English and Welsh descent
Country of Residence:

Physical Attributes

Height:

5 feet, 4 inch (1.63 m)
Weight:

‎58 kg (128 lbs)
Eye Colour:

Blue
Hair Color:

Gray
Other Body Measurements:

Breast Size‎: ‎32 inches (84 cm)
Waist Size‎: ‎25 inches (63.5 cm)
Hip size: 35inch (89cm)
Relationships

Marital Status:

Married
Spouse/Partner:

Allen Ludden (m. 1963; died 1981)
Previously married:
Dick Barker
(m. 1945; div. 1945)
Lane Allen
(m. 1947; div. 1949)
Family and Relatives

Father:

Horace Lawrence White
Mother:
Tess Curtis White
Children:

N/A
Siblings:
N/A
Other Relatives:

N/A
Net Worth
Estimated Net Worth:

$75 million
Salary:
N/A
Source of Wealth:

TV roles