Not many people who get their breakthrough in a Disney Channel movie or show get to go on and have a fantastic career. Thankfully, that's not the story of Ashley Tisdale. She made her breakthrough appearing as Maddie Fitzpatrick in The Suite Life of Zack & Cody and cemented it with her role as Sharpay Evans in the High School Musical franchise. Since moving on from those projects, Ashley Tisdale has reached new heights, both as an actress and a singer, earning a sizeable net worth from her thriving career.
From movies, TV shows, reality shows, and albums, Ashley Tisdale has remained a busy woman, making a whole lot of money in the process. We took a look at her earnings and net worth below, check it out below.
Ashley Tisdale's Net Worth
According to several sources, Ashley Tisdale has a net worth of $10 million, earned from more than three decades working in the entertainment industry, as a singer, actress, and TV personality.
She began her career just three years after she was born and has been on a roll ever since. She started with TV commercials, has appeared in more than 80 movies and TV shows, and released multiple albums.
At least four sources have contributed to Ashley Tisdale's net worth – music, acting, commercials, and business ventures. Through them, she has established herself as one of the wealthiest alums of the Disney Channel.
Take a closer look at how each source has helped Ashley Tisdale to her $10 million net worth below.
TV Commercials/ Brand Endorsements/ Modeling
Before she became universally known as Sharpay Evans or got her breakthrough as Maddie Fitzpatrick, Ashley Tisdale started her career at the age of three, appearing in multiple TV commercials, as previously mentioned.
Backed by a supportive family and an enterprising manager, Ashley appeared in more than 100 national TV network commercials as a child. As one would expect, individual earnings from each commercial are unknown. But it is believed her entire commercial work put her in a strong financial position.
As she grew older, Ashley Tisdale's commercial work reduced due to a busy career as an actress, but she continued to advertise for brands as a model, signed under Ford Models. She has appeared on the cover of Maxim, Allure, and a few other magazines.
She has also made a decent amount of money via brand sponsorships and endorsements for her social media influence. Ashley Tisdale has more than 43.7 million followers across Twitter, Instagram, and Facebook, and has been named among the top 50 most influential women on Twitter.
How Acting Affected Ashley Tisdale's Net Worth
Shortly after Ashley Tisdale made her entry into the world of entertainment via commercials, she began her career as an actress on theatre in The Sound of Music and Gypsy: A Musical Fable. She also appeared in the musical, Les Misérables, going as far as touring with the production for two years.
Although her first feature-length credit was a voice role in the film, Whisper of the Heart, she made her debut onscreen in 1997 in an episode of Smart Guy.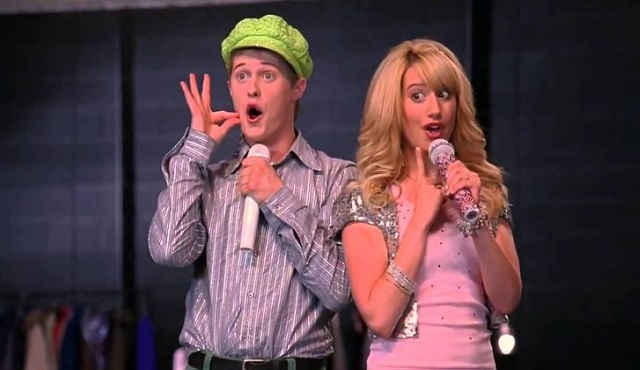 Since then, Ashley Tisdale has gone on to appear in more than 80 movies and TV shows. Including popular titles like A Suite Life of Zack and Cody, the High School Musical film series, Hellcats, Sabrina: Secrets of a Teenage Witch, and more. All of which has helped Ashley Tisdale to a net worth of $10 million.
Music
Ashley Tisdale started her career working on musicals. So, it seemed inevitable that she would have a music career of her own. Since High School Musical announced her to the world as a musical talent, she has gone on to release three albums, selling more than two million copies.
Aside from her albums, Ashley Tisdale's $10 million net worth has also come from multiple soundtrack albums, especially for High School Musical, two EPs, and more than 15 singles.
Business Ventures
Despite a bustling career as a musician and an actress, Ashley Tisdale has also grown her finances with a couple of business investments. She owns a clothing line with Signorelli, where she is also the creative director. She is also the owner of a makeup line, Illuminate with BH Cosmetics.
See Also: Is Zac Efron Gay or Does He Have A Girlfriend, Who Is His Brother?
Earnings From Movies and TV Shows
Breaking down Ashley Tisdale's $10 million net worth by her earnings is hard because of Hollywood's policy of keeping salaries and earnings away from the press. However, over the course of her career, a few details about her earnings have made it to the press. According to Forbes, in 2008, at the height of her popularity as a cast member of High School Musical 3 and The Suite Life of Zack & Cody, Ashley Tisdale made a total income of $5.5 million during the year. She reportedly earned $1.5 million in salary for High School Musical 3.
She was also reported to have earned up to $30,000 per episode on Hellcats. Considering she appeared in 22 episodes, we know she made a total of $660,000 via the show.