From Entertainment moguls and TV personalities to Technology Titans, the world's billionaires didn't get rich without acquiring some wisdom along the way. Thanks to Forbes for compiling some of the best billionaire quotes, this time around we are looking at 25 Most inspiring quotes from the richest Africans business tycoons and those at the helm of affairs in other sectors.
If you must attain the same heights as these wealthy folks, you must discover firsthand how they amassed their fortunes. Getting physical access to these billionaires may prove somewhat difficult, however, one can make do with their words of wisdom and who knows, you too might learn one or two things on how the richest Africans are able to achieve laudable success and grow their bank accounts to the 9 digit mark.
Motivational Quotes From Top African Billionaires
1. Failure is a good thing – Hakeem Bello-Osagie
2. If you don't have ambition, you shouldn't be alive – Aliko Dangote
3. The harder you work, the luckier you get – Mike Adenuga
4. Every morning when I wake up, I make up my mind to solve as many problems, before retiring home – Aliko Dangote
5. In Life, you don't get anywhere or do anything you hope to without some sort of sacrifice – Stephen Saad
6. As you start out in life, it is important that you know at least something about everything, but as you get older it is important that you know everything about something – Johann Rupert
7. It's essential to draw up a "things to do" list on a daily basis and set priorities in executing them, making sure that any unfinished task get posted to the next day's list – Folorunsho Alakija
8. I grew up in poverty, but I always saw it as a challenge. The good thing is that you can surmount a challenge if you are willing to pay the price. The price is hard work  – Reginald Mengi
9. People in Tanzania look at my wealth and think I must be sunbathing and playing golf all day. But I work really hard. I put in a hundred hours a week. It's a never stopped game. You can never say I've worked hard enough now – Mohammed Dewji
10. A vision on its own is not enough. Hard work & dedication is required to make that vision a reality – Strive Masiyiwa
11. Today is the beginning of the Rest of your Life! You are the Pilot of your life! Lock in your destination; take off to it, from where you are! – Vimal Shah
12. In business you have to know when to retire before someone knocks you out – Lauritz (Laurie) Dippenaar
13. In whatever you do, strive to be the best at it – Aliko Dangote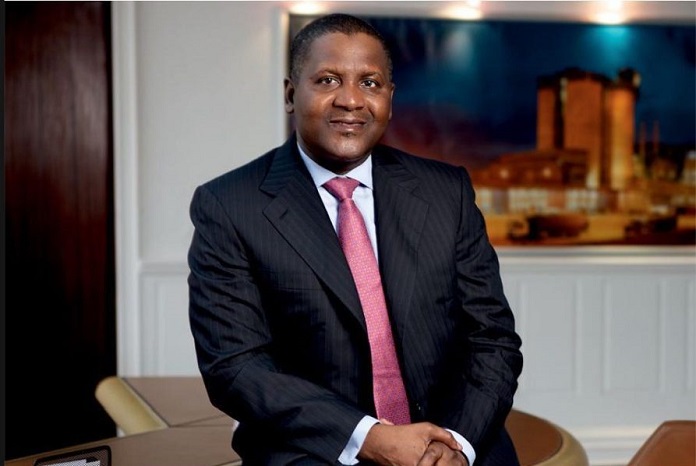 14. Whether you're a farmer, builder or engineer, the opportunities are equal: Just add a little innovation – Strive Masiyiwa
15. Entrepreneurship without skills limits your growth potential – Strive Masiyiwa
16. I think there are a lot of people with family connections but who are actually nowhere. If you are hardworking and determined, you will make it and that's the bottom line. I don't believe in an easy way through – Isabel Dos Santos
17. One has to set high standards… I can never be happy with mediocre performance – Patrice Motsepe
18. Money is not my objective – Desmond Sacco
19. I own quite a lot and I have worked very hard for it – Sudhir Ruparelia
20. In today's world, paradoxically, it is the boldest action that is often the safest. Remaining where you are in a world that is changing so rapidly is in fact the most dangerous of all places to be in – Hakeem Belo- Osagie
21. You could easily tell that hard work and perseverance go hand in hand with patience. We often hear people say patience is worth it, yet we don't practice it. I did and look how well it worked out for me – Aliko Dangote
22. Who else could have built a company we bought for R1 million into a company worth more than R100 billion today. To run a company with more than 100,000 employees in 17 countries, you have to be able to think on your feet – Christoffel Wiese
23. What do you do if you are an executive who resigns? You declare yourself a consultant – Mohammed Ibrahim
24. Passion is what drives me forward. Passion is what makes me go to bed at 2 am and wake up at 6 am – Aliko Dangote
25. No action is too small when it comes to changing the world… I'm inspired every time I meet an entrepreneur who is succeeding against all odds – Cyril Ramaphosa
See Also: The Richest Man In Africa
One Step At A Time Towards Your Goal Is The Best Form Of Self Motivation 
Motivation comes naturally to us on some days while on other days, one has to strive to find motivation. In achieving the latter, the easiest way is to start whatever it is you set out to do and the motivation will flow. Most times, why it is so difficult to start is because the goal appears big. In this case, start small and work your way up. Daunting tasks often lead to procrastination.
As you step out to achieve your goal, get rid of distractions. It could be your phone or bad associations but whatever it is, shut it out entirely. Focus on the task ahead and keep people around you who will push you to go for your goals.
Finally, be optimistic! Don't let your failures define who you actually are and water down your potentials. Always remind yourself that nothing great comes easy. This will enable you to stay motivated and remain on track towards achieving your set goals and ambitions.
How To Motivate Others
Beyond self-motivation, the aim of motivation can also be about inspiring people to take deliberate actions that seek to achieve an immediate and specific goal. Therefore, to motivate someone to do something they don't plan doing, the best path to follow is to prepare them mentally for the task. Pep talks are a typical example of motivation as it will inspire people to work and take action towards achieving a set goal.
More so, you can try setting an end date for the required task especially if you are an employer or leader of a team. When a task has a due date, everyone will put their hand on deck to get it done on time.
Finally, always remember to be the change you want to see in other people. When you set high standards for people in any area of life, they tend to be motivated to imbibe your principles.