From Sunday school to police lessons, there have been countless lessons and warnings reinforcing the notion that stealing is bad, but not everyone has taken to those lessons. Some of breaking the rule for a short burst of adrenaline, some have made a career out of it, like most of the famous thieves in history, who became very successful in the act of stealing.
Some of these thieves have been successful enough to have movies and documentaries made about their life, and in this article, we will be considering some of them, including names like Frank Abagnale Jr. who was the subject of the classic film, Catch Me If You Can. Check it out below.
1. John Dillinger
If we are to start a list of these infamous men and women, perhaps we ought to begin with one of the most popular of them all, John Dillinger. The brazenness with which he performed his criminal acts has enshrined him into pop culture, so much that a reference to him in a conversation is unlikely to elicit the response 'huh?'.
John Dillinger's exploits happened during the Great Depression era in the United States and it was no small feat. Although he did not have a very long robbery career compared to some of the other names on this list, the bravado involved in his targets makes up for the number and has given him a place among the most famous thieves in history.
He robbed 24 banks and four police stations during his criminal career, along with several other crimes between 1922 and 1934. While John did commit a lot of his crimes on his own, especially his early crimes, his more famous thefts came as the leader of the Dillinger Squad, which consisted of eleven members. Aside from his high-profile robberies, John Dillinger also escaped jail three times.
After a few years of terrorizing the Midwestern United States, John eventually met his end at the wrong end of a gun on the night of the 22nd of July 1934 when he was shot by the FBI in front of a movie theater.
2. Carl Gugasian
When you think of thieves, you hardly imagine it is anyone with a Ph.D. especially in a highly valuable subject like statistics and probability, but that is exactly the resume of Carl Gugasian, along with other notable facts like committing a series of robberies that made him one of the most famous thieves in history.
Using the intellect with which he earned a Ph.D., Carl Gugasian got away with robbing several small-town banks multiple times for the course of 30 years. During this period, he robbed over 50 banks, carting away with over $2 million
He was able to get away for a long time, through the clever use of horror masks, which earned him the title of The Friday Night Bank Robber. He carefully picked out his targets, robbing banks that were close to wooded areas and freeways.
After over 30 years of successfully robbing banks, Carl Gugasian was arrested in 2002, and with full cooperation with the police, was able to reduce his sentence from 115 years to 17 years. He was released from prison in May 2017.
3. Frank Abagnale Jr.
Frank Abagnale is one of the most famous thieves on this list because his exploits as a conman and a thief was made into a movie, a show, and a book. He began his career as a thief and conman at the age of 15 and was an active criminal for six years till the age of 21 when he was eventually arrested in Montpelier, France.
During his criminal career, he impersonated an airline pilot, a physician, a lawyer and a US Bureau of Prisons agent. He also escaped from custody twice, one of which was from a taxiing plane.
Following his arrest, he spent about five years in prison before he was released and began working with the FBI. He also owns a security firm, Abagnale & Associates.
4. Bill Mason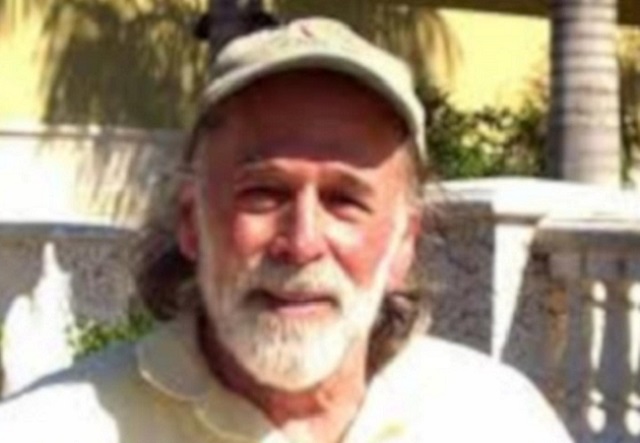 Some of the most valuable things in the world are jewelry and you are bound to find a lot of thieves associated with them. One of them is Bill Mason, whose thieving career earned him a reputation as a gentleman jewel thief.
By finding his way to classy and high society events where lots of rich and famous personalities would be present, wearing their finest, he managed to swipe up to $35 million worth of jewelry throughout his career.
One of his major steals was Johnny Weissmuller's Olympic gold medal, which he eventually returned. As one might expect from one of the most famous thieves in the world, there is a book documenting his life of crime – Confessions of a Master Jewel Thief. 
5. Albert Spaggiari
Albert Spaggiari is one of the most successful thieves in the world because even though he was caught, his loot was never recovered and he lived a full life, at least until he died of natural causes from throat cancer.
The stylish thief successfully engineered and stole between 30 and 100m francs from the Societe Generale bank in Nice. He committed the brazen robbery by digging a tunnel from a sewer into the bank's vault, lasting four days between 16 July 1976 and 20 July 1976.
Although he was caught after he was fingered by one of the crew members of the heist, he escaped on a motorcyle by jumping out the window of a judge's office. He was never found, and he reportedly lived a free life until his death in June 1989. The proceeds from the heist was never found either.
6. Doris Payne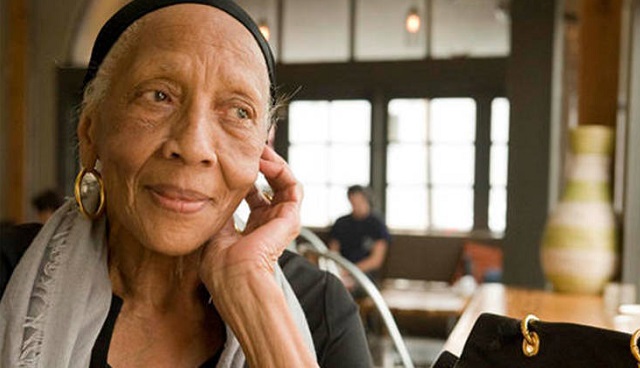 You don't often find women among notorious personalities such as thieves but there have been a few exceptions over the course of history. Doris Payne's criminal record is a long rap sheet of daring jewelry robberies. Despite a career that began in 1952, she was only ever sent to prison once for the theft of a 1-carat diamond in 2011 at the age of 80.
Of course, it wasn't her most daring steal. That title belongs to a 10-carat diamond ring she stole in Monte Carlo in the 1970s, believed to be worth $500,000.
If you are wondering if Doris Payne is retired, she isn't. She has been arrested several times since her initial arrest and is suspected to have stolen a $33,000 diamond ring while on the run. She has a documentary about her, which was released in 2013 and a film about the famous thief is being developed, with Tessa Thompson set to play her.
7. Jesse James
The 1880s was a difficult period in the history of America, and while the country fought for its soul during this time, it also battled its criminal elements, one of which was Jesse James. He was one of the brazen armed robbers who took on some of the most impossible targets like banks and police stations.
The former Confederate soldier performed his brazen acts of robberies in front of a crowd, and gained a reputation for sharing his loot to the poor, he became a cult hero in the Southern US.
With his gang, James-Younger Gang, Jesse James robbed stagecoaches, banks, and trains primarily between 1866 and 1876. He was eventually killed on the 3rd of April, 1982 by a fellow gang member who wanted the bounty on his head. Despite the overwhelming evidence of his crimes and violence, he remains a cult hero in the southern US with museums and festivals dedicated to his memory.
8. Derek 'Bertie' Smalls
Derek Smalls was an English armed robber whose thieving career spanned about a decade between the 60s and the 70s. His first entry into the world of armed robbery was at the age of 15 and by the time he left prison for it, began life as a career thief.
His most famous robberies include the robbery of a Barclays Bank in Ilford, for which he was arrested. He cemented his place as one of the famous thieves in history when he ratted out his co-conspirators, who then went on to spend a combined 100 years in prison while he spent none, living the rest of his life under police protection.
9. The Pink Panthers
Robbery doesn't have to be violent, and there are very few thieves in history who exemplified that more than The Pink Panthers. They are a Serbian gang of thieves who are believed to be responsible for some of the most clever and glamorous robberies in history.
They stole a £500,000 diamond for their first robbery in 1993 and have robbed over 120 stores across 20 countries to date. The gang, which reportedly consists of over 200 members, has stolen billions of dollars and is believed to be led by Dragan Mikic, who was once arrested but escaped prison using a rope ladder.
10. Bonnie and Clyde
Despite the fact they were notorious thieves, you are less likely to find another reference for love and undying loyalty in a poem or love letter than Bonnie and Clyde. As famous thieving duos go, they are up there among the most popular for robbing banks and gas stations.
The two of them met in January 1930 and committed several acts of robbery and murder for years until May 1934 when they were ambushed by the police and killed during a shootout.
Despite their lives as career criminals, like a majority of the other famous thieves in history, they have had their history and life immortalized in movies like Bonnie and Clyde (1967) and The Bonnie Parker Story (1958). Several TV shows, books, and podcasts have also been made about them.
11. Vincenzo Peruggia
Vincenzo is believed to have masterminded the greatest theft in the 20th century, the theft of the Mona Lisa. He committed the theft that made him infamous in August 1911 when he walked into the Louvre Museum, disguised as a worker. He simply removed the Mona Lisa from its place, wrapped it under a robe, and walked out the door with it.
He was in possession of the infamous work of art for two years before he was eventually caught trying to sell it. Vincenzo spent just one year in prison for his crime and eventually served in the Italian Army during World War I, where through his service, he cemented his place as an Italian hero.
See Also: 10 Celebrities Whose Parents Committed Serious Crimes
12. Natwarlal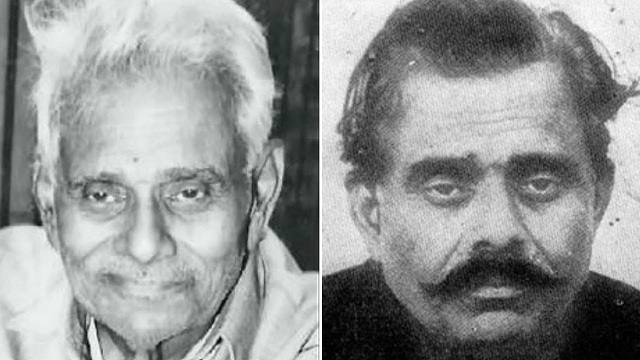 There are a lot of tricks famous thieves deploy to achieve their goals and one of the most popular is impersonation and Mithilesh Kumar Srivastava aka, Natwarlal, was very great at it.
He developed over 50 aliases and devised various means of stealing from industrialists and the wealthy. Some of his crimes include selling the Taj Mahal, the Red Fort, Rashtrapati Bhavan, and hilariously selling the Parliament House of India along with its members.
A lawyer through education, he was arrested multiple times throughout his criminal career, well into the age 84, when he managed to escape his captors never be seen again. As one of the most famous thieves in India and the world at large, his exploits have been compared to that of other notorious thieves like Frank Abagnale Jr.