Top 26 World's Most Expensive Houses And Their Owners
Advertisement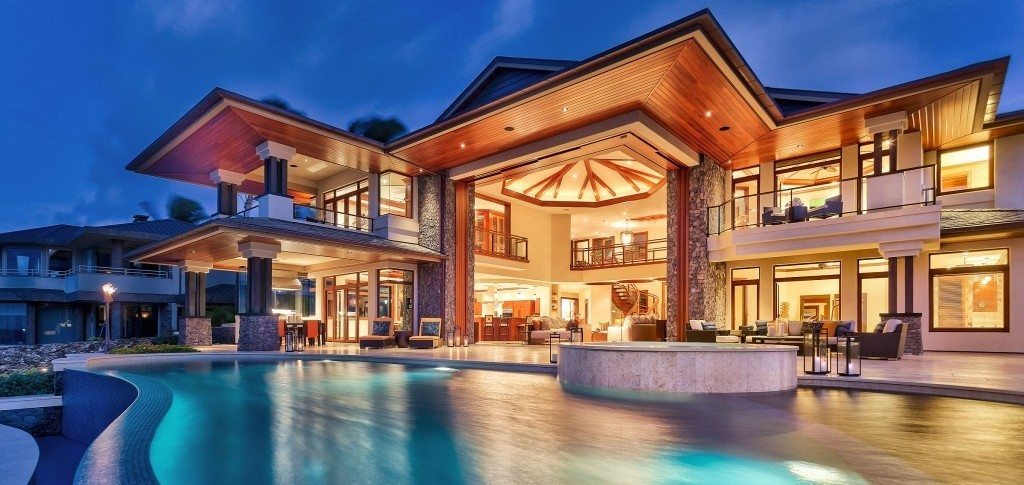 Have you ever wondered what the finest and most expensive houses could look like? Then here, with combined information from Forbes, we bring you images of the world's most expensive homes, designed by professional and talented architects and groomed with the finest luxury you can ever imagine. And NO! they don't belong to your favorite movie stars and musicians. Apparently, there are people who make more money, we are talking about top business magnates, and mega-investors that have built and invested in some of the best and most successful businesses, you know, the COO's and the CEO's, the top tech and media billionaires. Though some of these mansions have been in existence for years, continuous revolutionizing by the billionaire owners transform them to what you would call the modern day castle.
26. Duke Semans Mansion – Fifth Avenue, Manhattan, New York
Value: $44 million
Owner: Carlos Helu Slim, Net worth: $73 billion
The Mexican business magnate purchased the mansion for $44 million in 2010 but the rather frugal business magnate prefers to live in his modest house in Mexico. He recently put the house up for sale with a $88 million price tag on it, if that goes through, it will make it the most expensive townhouse ever sold in NYC. According to the listing, the house is an 8-story building with French Renaissance interior. It features high ceilings, gold-leaf trimmed fixtures, and a sweeping staircase.
25. Kesington Palace Gardens – London, UK
Value: $72 million
Owner: Tamara Ecclestone (eldest daughter of Formula One Magnate Bernie Ecclestone)
Net Worth: $500 million
When your dad is a billionaire and you are the heiress to his fortune, you can pretty much afford anything, including a home on the exclusive billionaire row street, where Dukes, Duchess and ambassadors are your neighbours. Tamara's 57-room house contains, a beauty saloon, bowling alley, pool, car lift, dog spa, and a basement cinema.
24. The Manor – Holmby Hill, LA California
Value: $85 million
Owner: Petra Stunt (Daughter of Formula One racing magnate Bernie Ecclestone, worth $3.8 billion)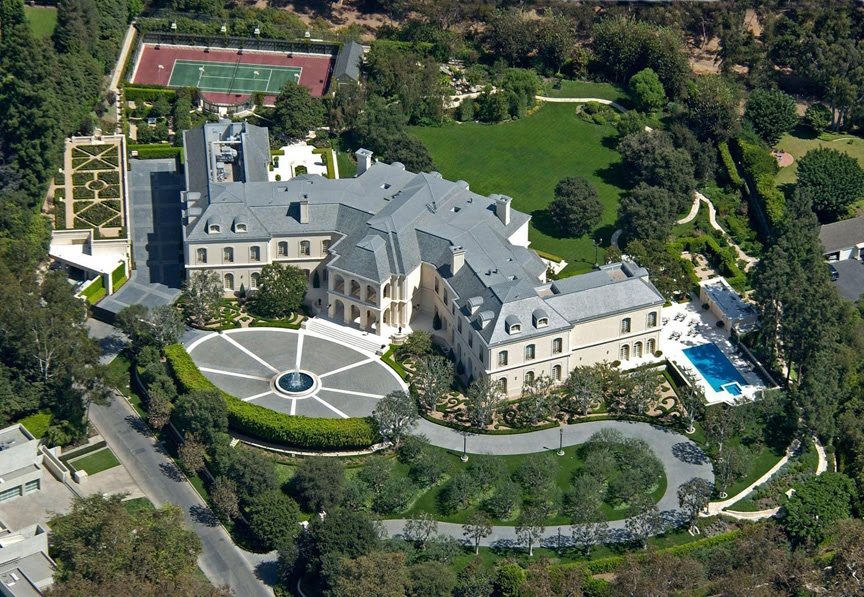 Advertisement
Alias the Spelling manor, it was originally listed on the market for $150,000 but Petra bought it for $85 million after it failed to find a buyer for two years. The 56,000 sq ft mansion has 123 rooms making it one of the largest homes in LA county. Its features include a bowling alley, gym, tennis court, gift-wrapping room, screening room, pool, and a car garage that can take 100 vehicles.
23. 15 Central Park West Penthouse – New York
Value: $88 million
Owner: Ekaterina Rybolovleva
Ekaterina Rybolovleva (22) is a rich kid, daughter of the Russian fertilizer tycoon Dmitriy Rybolovleva. She is currently a student at a university in New York and attends school from the million dollar apartment she bought with her father's money. The house consists 10 rooms, a wrap-around terrace, 7 walk-in closets and a library. Education couldn't be more comfortable.
Other Interesting Topics: 
bow wow net worth, rick ross net worth, rihanna net worth, ja rule net worth, shaq net worth, most expensive house in the world, gisele bundchen net worth, dmx net worth, french montana net worth, terrell owens net worth, ray j net worth, chris brown net worth, drake bell net worth, plies net worth, ludacris net worth, ellen degeneres net worth, gucci mane net worth, tupac net worth, nick cannon net worth
Advertisement