Electronic dance music (EDM) keeps getting bigger and more profitable by the day and it's all thanks to the effort of people like Zedd who continue to put out quality work that the public and critics at large have come to love. Zedd makes the kind of music that makes you want to kick off your shoes and dance even if you're one of those people who have no idea how to move in line to a rhythm. The Russian-German DJ, multi-instrumentalist, songwriter, and producer has established himself as one of the most creative and talented people in the music business, and Zedd's net worth is a testament to how much he has managed.
His unique style of music is inspired by other genres such as dubstep, classical music, and progressive house. Whether or not you are an avid fan of Zedd's work, we can guarantee that you've probably heard one or more of his songs at least once. Here is everything you need to about Zedd, his net worth, and how he made his money.
The Biography of Zedd
Anton Zaslavski, or Zedd as he is widely known, was born on September 2, 1989, in Russia, to parents of German heritage. When he was three years old, his family moved back to Germany, where he spent most of his growing years.
He hails from a musically gifted family, so his choice of profession is no accident at all. Zedd's mother is a piano teacher, while his father is a guitarist and schoolteacher. By the time he was four, Zedd could play the piano well and began writing his own songs. By age 12, he was well versed in classical music and began learning to play drums as a member of a band called Dioramic.
His Musical Career and Accomplishments Thereof 
Zedd has received over 70 award nominations and won 11 of them including the coveted Grammy Award, Billboard Music Award, MTV Video Music Awards, and Teen Choice Awards. The story of Zedd's musical journey is full of firsts, broken records, and seemingly unprecedented success. He has performed at some of the most prestigious venues and events in the world, and his songs have dominated music charts everywhere.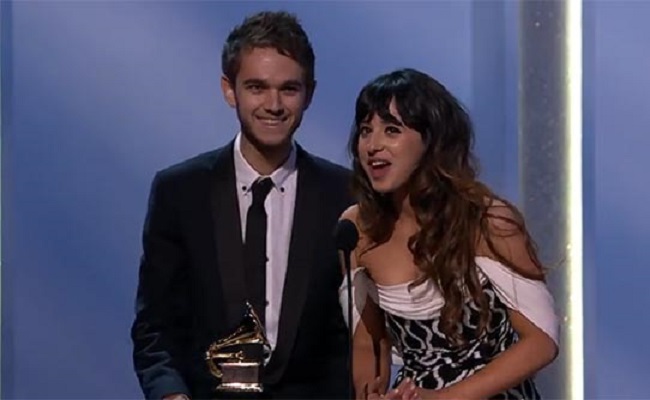 Zedd fell in love with electronic music in his late teens when he listened to an album by Justice while recording a rock album, and decided that was the kind of sound he wanted to try to make. In 2010, he left his band and began releasing solo music, beginning with the EDM track, The Anthem, which quickly became all the rage. He began working closely with the acclaimed DJ and EDM producer, Skrillex, who helped him refine his abilities. The positive reception that followed the release of the song encouraged him to keep making electronic music. Zedd continued putting out remixes of popular songs, followed by his own original single, Spectrum, in 2012, which climbed to the top of various music charts.
That same year, Zedd dropped his first studio album, Clarity. The album's eponymously titled single sold more than two million copies and became the most played song on radio throughout America. Shortly afterward, Zedd embarked on his five-continent-spanning tour. Since then, he has gone on to release several other best selling singles and a critically acclaimed sophomore album, True Colours. Zedd has collaborated with various high profile artists in the industry including Lady Gaga, Aloe Blacc, Selena Gomez, Ariana Grande, Liam Payne, Alessia Cara, Justin Bieber, Paramore, and others.
What Is His Net Worth?
Zedd's net worth is what it is today because of the amazing effort that he has consistently put into building his career and improving his craft. Even though he was only born in 1989, Zedd has already earned a fortune for himself and he intends to continue riding this wave of success for many more years to come.
His annual earnings keep climbing upwards with every passing year. He is currently one of the highest-paid DJs in the world, bringing in millions of dollars annually by way of income. As of 2019, Zedd's net worth is estimated to be sitting pretty at $35 million.
See Also: Elton John's Net Worth and How He Made A Fortune From Singing
How Does He Make His Money?
A huge chunk of Zedd's fortune comes from his music career. The money he makes from record sales and from producing songs for other artists contribute to his vast net worth.
In addition, Zedd also nets huge sums of money from tours, DJ-ing gigs, and sales of merchandise. The award-winning musician is not shy about spending his money on the things that catch his fancy, and no one can claim that he doesn't deserve to treat himself.