The European Union ranks Switzerland as Europe's most innovative country while the World Economic Forum's Global Competitiveness Report ranks its economy as the most competitive in the world. Switzerland has a stable, prosperous, and high-tech economy, enabling its citizens to enjoy great wealth. The country has a good number of individuals who have grown their wealth to become billionaires. These folks are not only the richest people in Switzerland but also among the richest people on earth.
The list of the richest people in Switzerland have been compiled from various sources around the web, such as the Bloomberg Billionaires Index, Forbes Billionaires, CNBC, Celebrity Net Worth, and Wikipedia
These are the richest people in Switzerland:
25. Benjamin de Rothschild – $1.4 Billion
Source of Wealth: Banking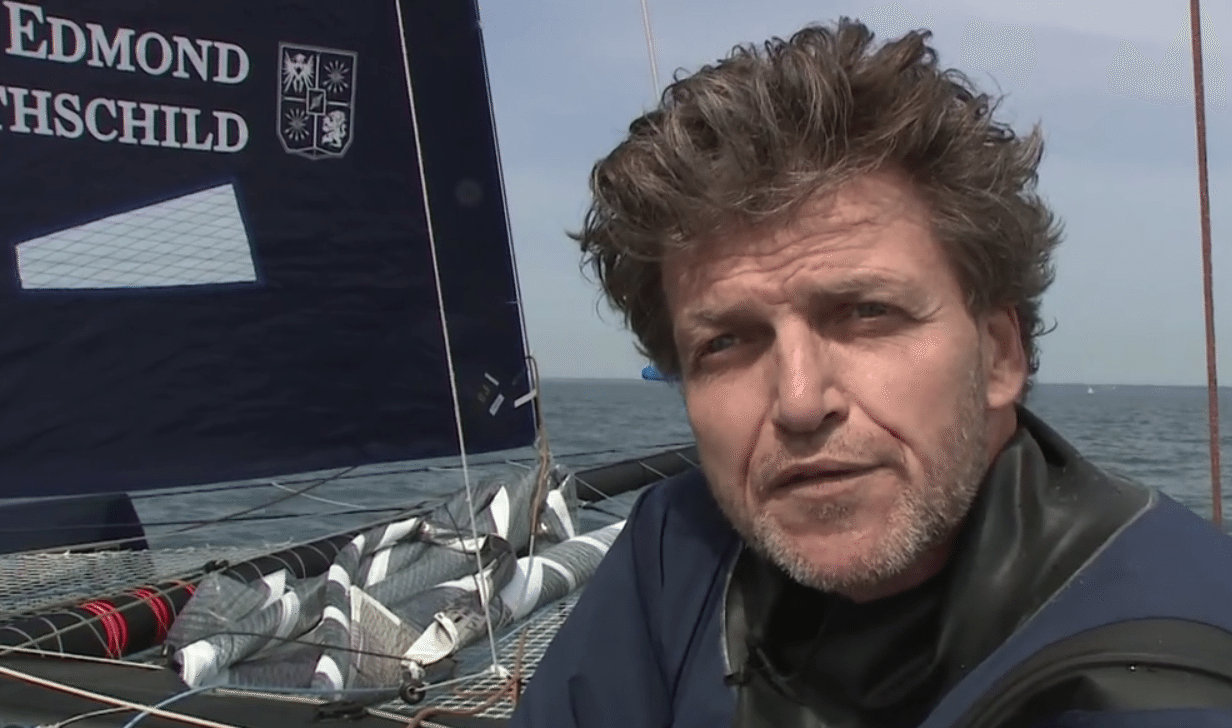 Benjamin de Rothschild is a Swiss banker, the chairman of the Edmond de Rothschild Group, a private bank. The bank was established by his father and owned by the family. Benjamin is the only child of his parents, he is married to Ariane de Rothschild and together they have four children.
24. Thomas Meyer – $1.4 Billion
Source of Wealth: Apparel Retailer

Thomas Meyer was born in Switzerland but made his fortune from the Spanish apparel retailer Desigual, which he founded at the age of 20. The brand was launched with a denim jacket created from a collage of worn blue jeans. Today, it is in over 33 countries with over 500 stores. In 2014, Meyer sold 10% of his stakes to a French investment firm but had to pay $160 million in 2018 to buy them back.
23. Esther Grether – $1.5 Billion
Source of Wealth: Swatch
Esther Grether is a Swiss art collector and businesswoman. She inherited a beauty and health care products company from her late husband Hans Grether. Esther has been Chairperson of the Board of Doetsch Grether Group and the second-largest shareholder in The Swatch Group. Grether possesses one of the most valuable collections of 20th-century art in the world. Her art collection is kept in a converted printing factory which is also her home and includes more than 600 pieces.
22. Peter Spuhler – $1.9 Billion
Source of Wealth: Manufacturing
This billionaire is a former Swiss Army officer. He served for 13 years in parliament and during that time, advocated for a pro-business agenda that favoured immigration to Switzerland. Peter Spuhler is also the former CEO of Stadler Rail. He made a fortune buying up railcar makers across eastern Europe and building railcars that can make it up to Germany's highest peak as well as ones that withstood the brutal Helsinki winters. He, however, sold 20% of the business in 2005 but later repurchased them.
21. Karl Scheufele III. – $2 Billion
Source of Wealth: Jewelry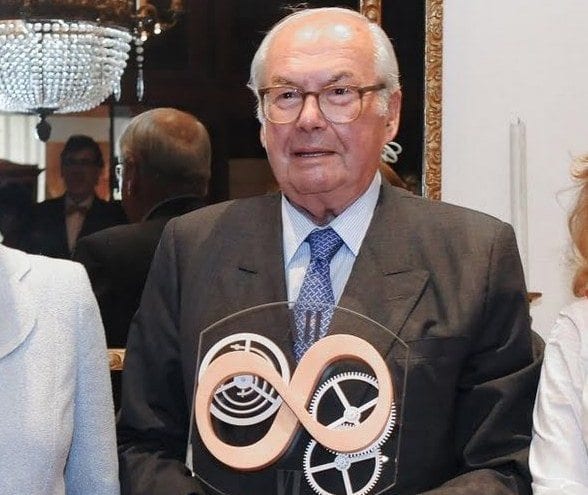 Karl Scheufele III and his family own Swiss jewelry and watchmaker, Chopard. The German-born started training as a goldsmith and watchmaker at age 20. Today, Scheufele and his wife Karin, remain active in the firm while their children are co-presidents. With more than 100 boutiques worldwide, Chopard's jewelry is a regular feature on red carpet events.
20. Stephan Schmidheiny – $2.3 Billion
Source of Wealth: Investments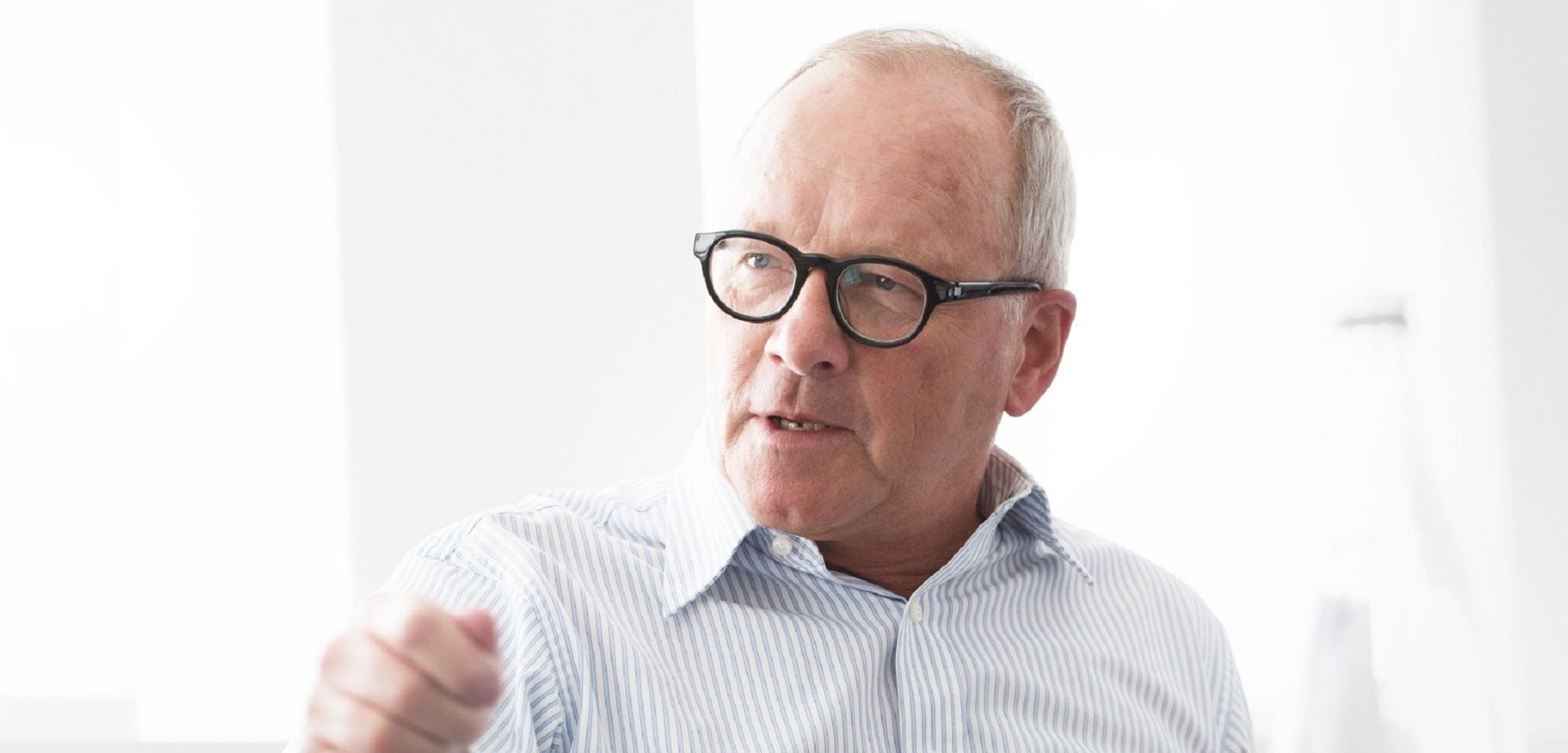 Stephan is a fourth-generation member of the most important industrial dynasty in Switzerland; he started his business career at Eternit Niederurnen. His father divided his industrial empire into two between Stephan and his brother Thomas.
In 2012, he was convicted for negligence that led to 2,000 asbestos-related deaths but was later acquitted. Seven years later, precisely in 2019, he went back to court and was found guilty. This didn't stop him from retaining his spot as one of the richest people in Switzerland.
19. Marcel Erni – $2.4 Billion
Source of Wealth: Private Equity
Marcel co-founded Partners Group, a Swiss private equity firm alongside his friends Alfred Gantner and Urs Wietlisbach in 1996. The firm went public in 2006 and is now worth over $94 billion in assets under management. Erni owns about 10% of the stocks which accounts for his wealth.
18. Eva Maria Bucher-Haefner – $2.6 Billion
Source of Wealth: Computer Associates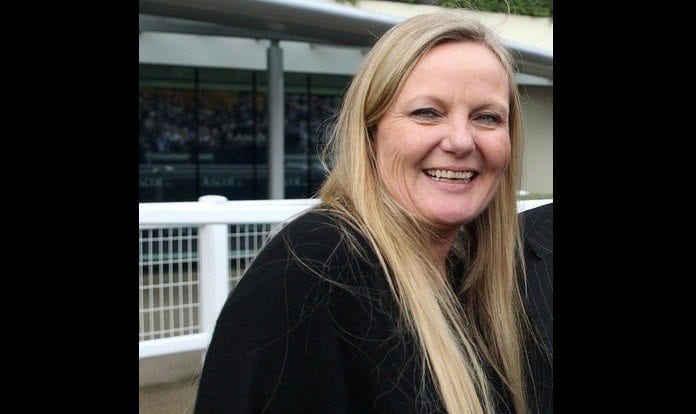 Eva Maria Bucher-Haefner inherited half of her father's stake in Computer Associates after his death in 2012. Her father was the world's oldest billionaire, he died at age 101. Eva also inherited part of AMAG which sells brands like Volkswagen, Audi, Bentley, and Porsche.
She is also in charge of Moyglare, a 500-acre horse farm located in Ireland which her father bought in 1962. The farm is home to around 100 horses and just like her brother Martin Haefner, Eva is always counted among the richest people in Switzerland and the world at large.
17. Sergio Mantegazza – $2.6 Billion
Source of Wealth: Globus Tours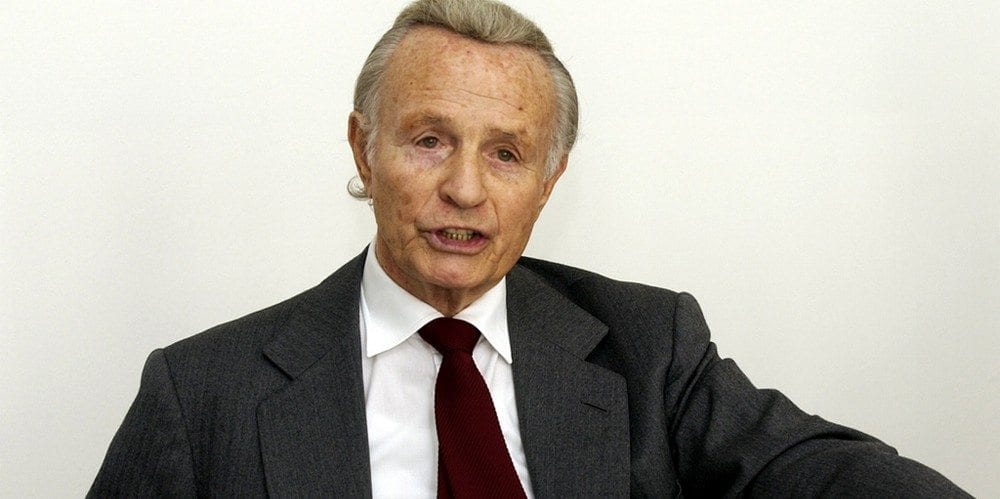 Sergio Mantegazza has built a tour and travel empire from Globus, founded by his father Antonio. The company offers anything from European river cruises to guided tours in the U.S, UK, Canada, Australia, and South Africa. Mantegazza also owns a significant stake in his family's collection of residential and commercial Lugano real estate, and a substantial portfolio of low-risk bonds. In 2014, he sold his flagging Monarch Airlines to Greybull Capital for £75 million.
16. Thomas Straumann – $3.1 Billion
Source of Wealth: Dental Implants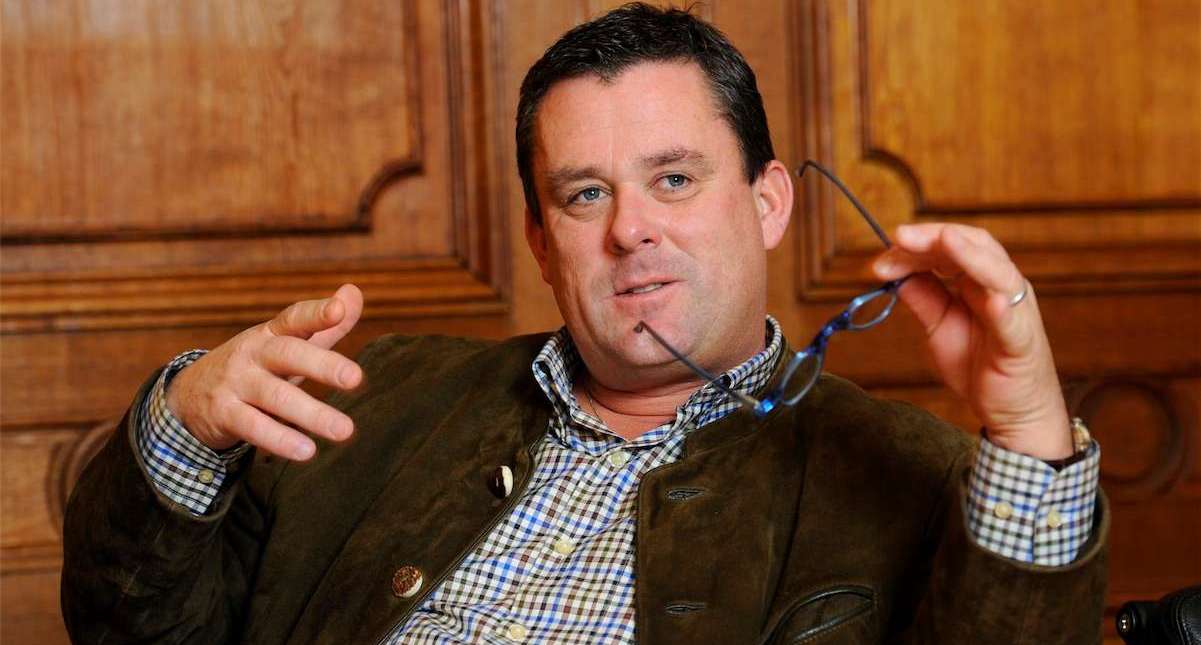 Thomas Straumann is the grandson of Reinhard Straumann, founder of an alloy research institute, and inventor of metals used in watch components and Fritz. Thomas owns a 17% stake in the world's largest manufacturer of dental implants. The company went public in 1998 and Straumann retired as its chairman in 2002. Besides, Straumann founded and chairs implant maker Medartis. He also owns the luxurious Swiss Hotel Les Trois Roi and a stable of racehorses. His net worth climbed from $1.4 billion in March 2010 to $3.1 billion in June 2020, making him one of the richest people in Switzerland and the world.
15. Hans Peter Wild – $3.1 Billion
Source of Wealth: Flavouring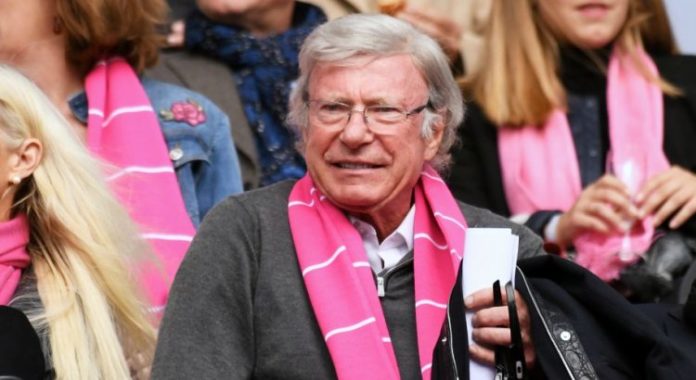 It was Hans' father who founded WILD Flavors in 1931 which grew into a leading supplier of flavors, extracts, and sweeteners. Hans joined the business in 1974 and helped in expanding it. In 2014, he sold the last of WILD Flavors stake for $3 billion in cash to agricultural processing giant Archer Daniels Midland.
He is also the owner of Capri Sun, a famous fruit juice brand that originated in the 1960s. As of 2020, the brand is in over a hundred countries and brings in an annual income of $500 million.
14. Maja Oeri – $3.2 Billion
Source of Wealth: Roche Holding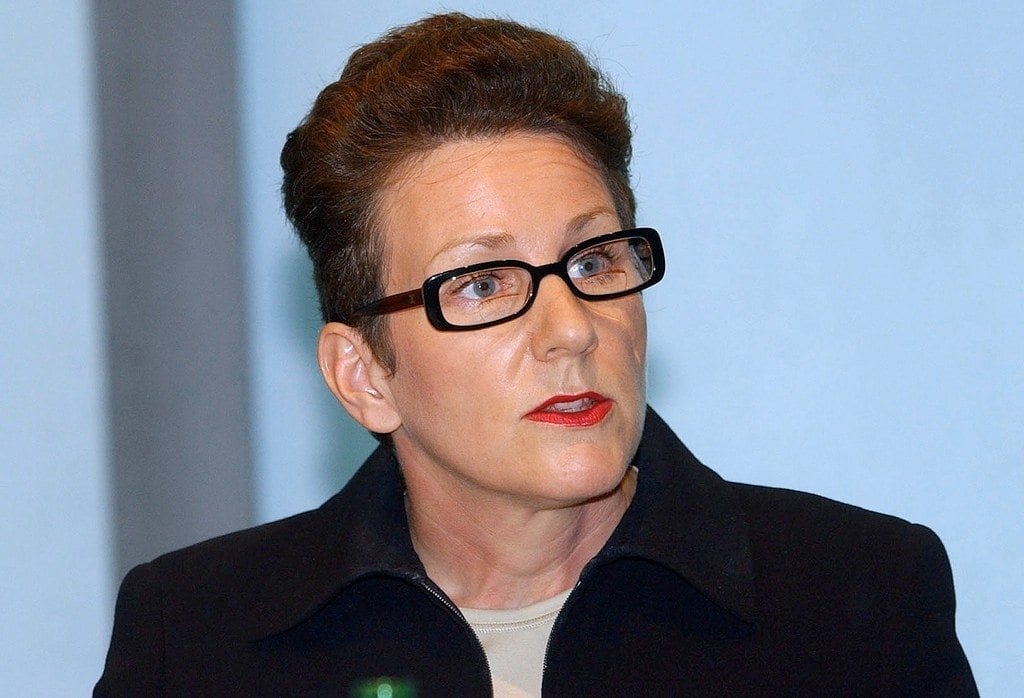 Maja Oeri is a member of the popular Fritz Hoffmann-La Roche household, founder of the pharma behemoth, Roche. She became a member of the billionaire club in 2013 after she pulled her 5% stake out of the family pool two years earlier.
She is the first non-British member of the Advisory Board of London, a member of the International Council of the Dia Art Foundation, and the Museum of Contemporary Art, Los Angeles. The honorary doctorate holder is one of the richest people in Switzerland.
13. Ivan Glasenberg – $3.2 Billion
Source of Wealth: Mining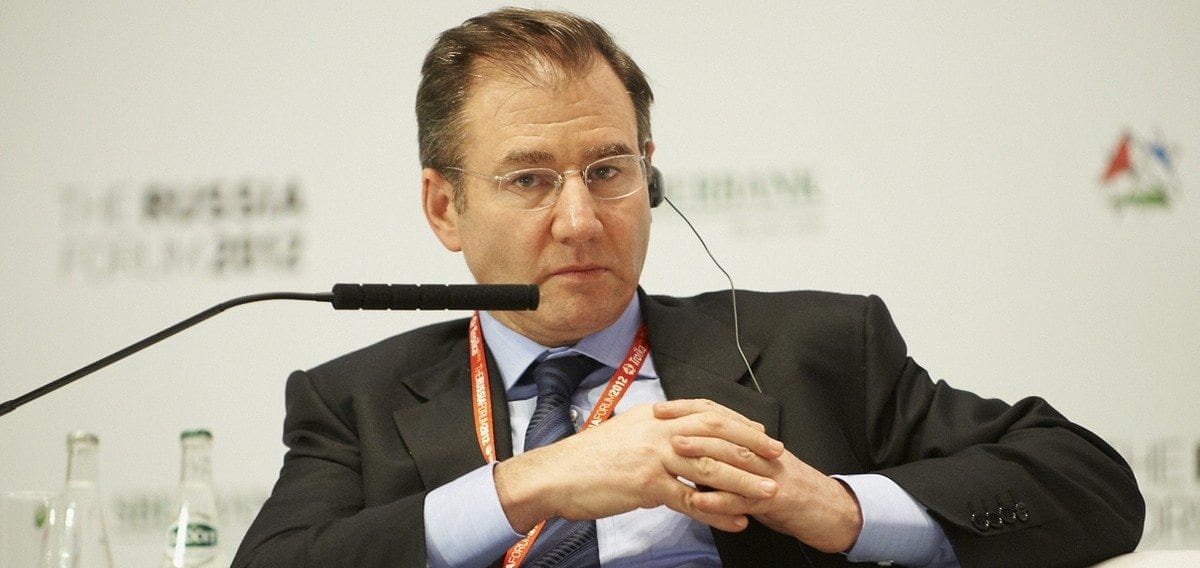 Ivan Glasenberg is the chief executive officer of Glencore, one of the world's largest commodity trading and mining companies. Glasenberg is also a South African, Australian, and Israeli citizen; he became a Swiss citizen in 2011. Glasenberg has been a champion race-walker for both South Africa and Israel; he runs and swims daily to maintain his fitness. He is also on the boards of mining companies like Xstrata plc and Minara Resources Ltd.
12. Martin Haefner – $3.5 Billion
Source of Wealth: Technology and Investments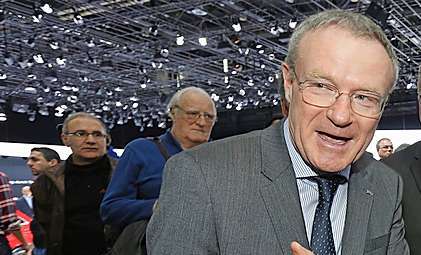 Martin Haefner is the son of Walter Haefner. He inherited half of his father's stake in the American IT management software maker, CA Technologies (formerly Computer Associates). He also inherited part of the car dealer AMAG. In addition to that, Martin co-owns the Bellerive Hotel in Lausanne, Switzerland, alongside his sister Eva Maria Bucher-Haefner. Martin is not just one of the richest people in Switzerland but also one of the richest people in the world.
11. Martin Ebner – $3.6 Billion
Source of Wealth: Investments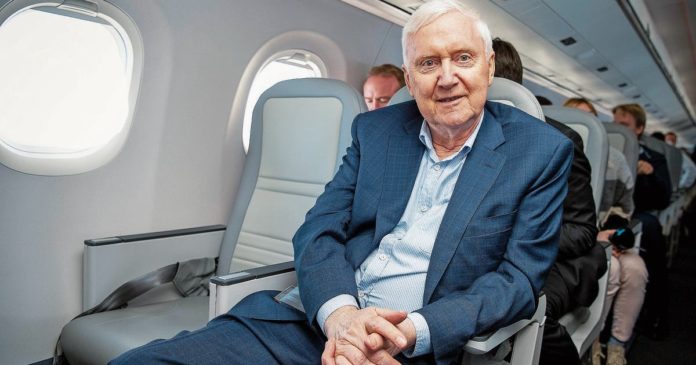 Ebner is the founder of BZ Bank and investment firm, BZ Group. Through his investment vehicle Patinex, he owns multimillion-dollar stakes in different firms, including Vifor Pharma, Temenos, and Intershop. Being a serial investor, it is hardly a surprise that Ebner has become one of the richest people in the world.
10. Michael Pieper – $3.6 Billion
Source of Wealth: Kitchen Appliances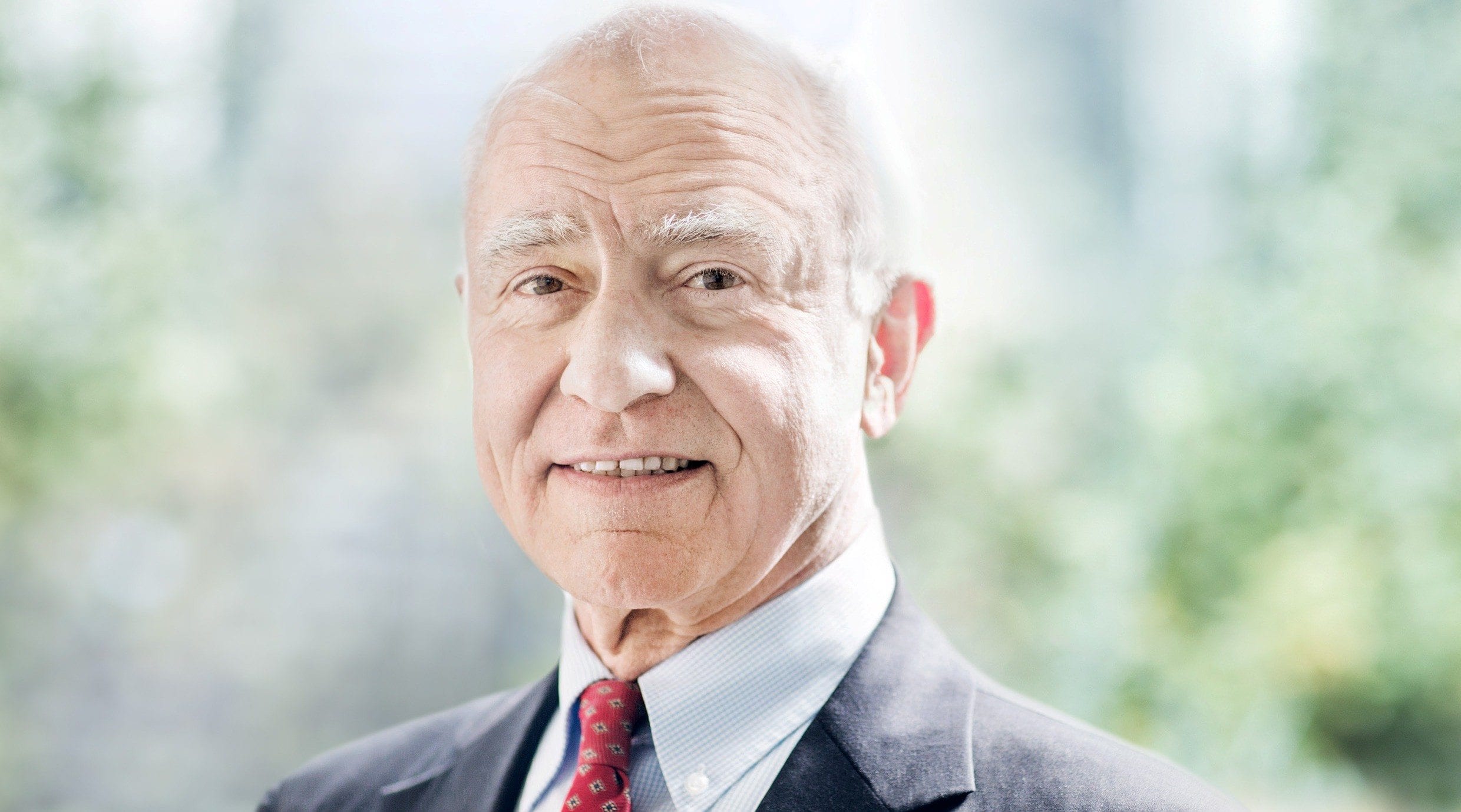 Michael Pieper is a Swiss billionaire, the owner of Franke. Pieper is the CEO and sole shareholder of the group which was founded in 1911 and acquired by his father in 1975. Michael Pieper's Artemis Group controls Aarburg, Switzerland-based Franke Group, a well-known maker of kitchen sinks and hoods, cooking appliances, and other industrial-grade kitchen equipment.
He also serves on the boards of several companies, including vehicle component manufacturer, Autoneum, and construction manufacturer, Forbo.
9. Rudolf Maag – $ 3.7 Billion
Source of Wealth: Medical Devices
Maag obtained an MBA in 1973 and began his journey to success at Swiss pharmaceutical company, Sandoz AG. He would later move to dental giant Straumann in the late 1980s and in 1990, he came up with the medical device division which later became known publicly as Stratec Medical.
8. Thomas Schmidheiny – $4.7 Billion
Source of Wealth: Cement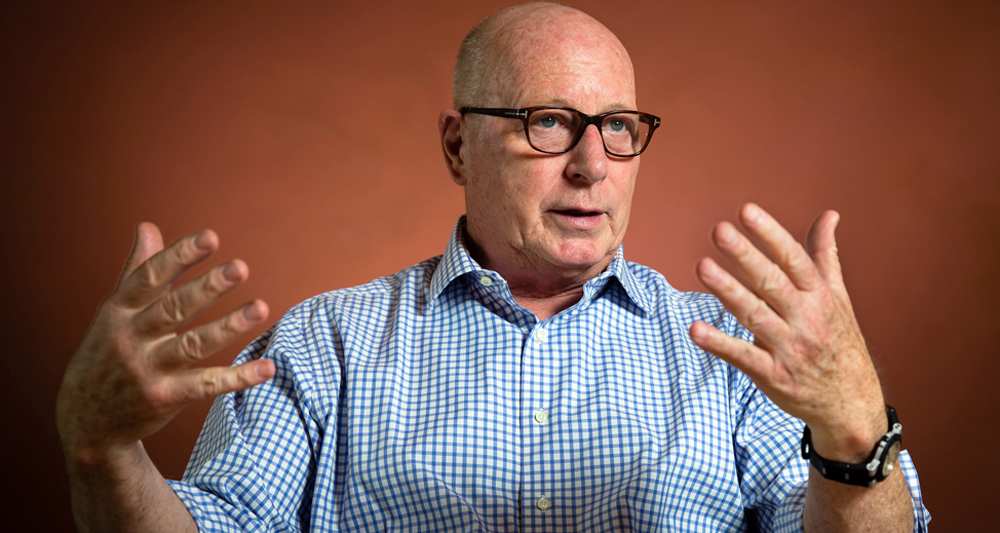 Thomas Schmidheiny is a Swiss entrepreneur, former chairman of Holcim, the cement manufacturer. He also has wineries in California, Argentina, and Switzerland. He has always been listed as one of the richest people in the world; as such, it is only natural that he is also one of the richest people in Switzerland.
7. Dona Bertarelli – $4.7 Billion
Source of Wealth: Biotechnology
Dona Bertarelli is a Swiss businesswoman of Italian origin. She is a co-president of the Bertarelli Foundation. Apart from that, the woman is also a sailor; she won the 2010 Bol d'Or Mirabaud and the Rolex Fastnet in 2013. Bertarelli was active in her family business as from 1992 to 1997, she was Executive Director, Public and Professional Affairs. She later established the Serono Foundation and also took over the family's Five Star Grand Hotel Park in Gstaad; this was in 2003.
6. Margarita Louis-Dreyfus – $5.6 Billion
Source of Wealth: Commodities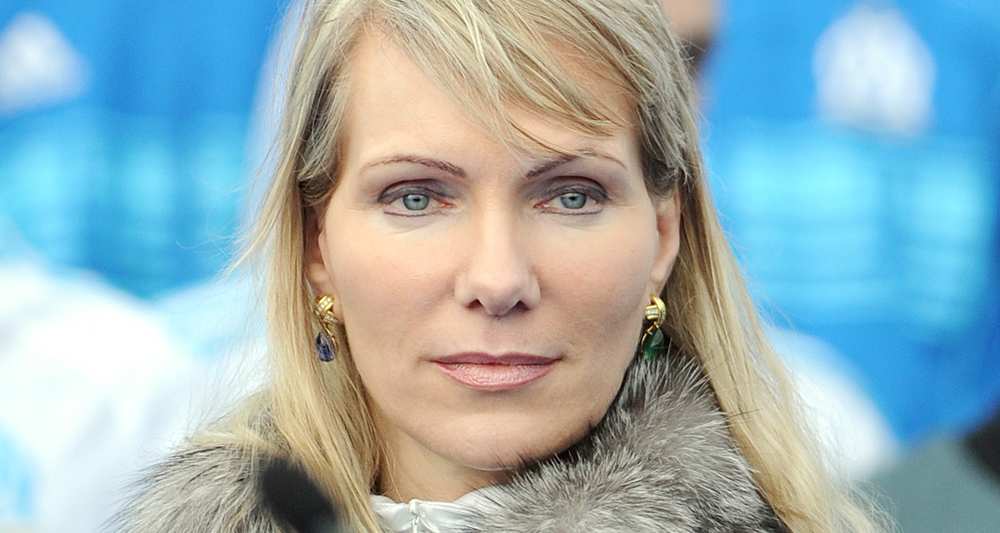 Margarita Louis-Dreyfus is a Russian-born Swiss billionaire and Chairman of Louis Dreyfus. She studied Law at Moscow State University which was followed by a degree in Economics from the Leningrad Institute of Soviet Trade. In June 2015, Forbes ranked her as the richest woman in Switzerland, having reached a net worth of $8.4 billion. This is 2021 and things have changed for Margarita but her $5.6 billion net worth ensures she remains one of the billionaires of the world.
5. Hansjoerg Wyss – $6.6 Billion
Source of Wealth: Medical Device
Hansjoerg Wyss is among the most philanthropic people in the world; he has charitable foundations that have assets of nearly $2 billion. In 2013, he pledged $125 million to Harvard University to establish a biological institute to research how nature builds and controls things. Wyss also donated $4.25 million in 2013 to The Trust for Public Land. He is the founder of Synthes USA and served as its president and chairman until its sale in 2012.
4. Rahel Blocher  – $6.1 Billion
Source of Wealth: Chemicals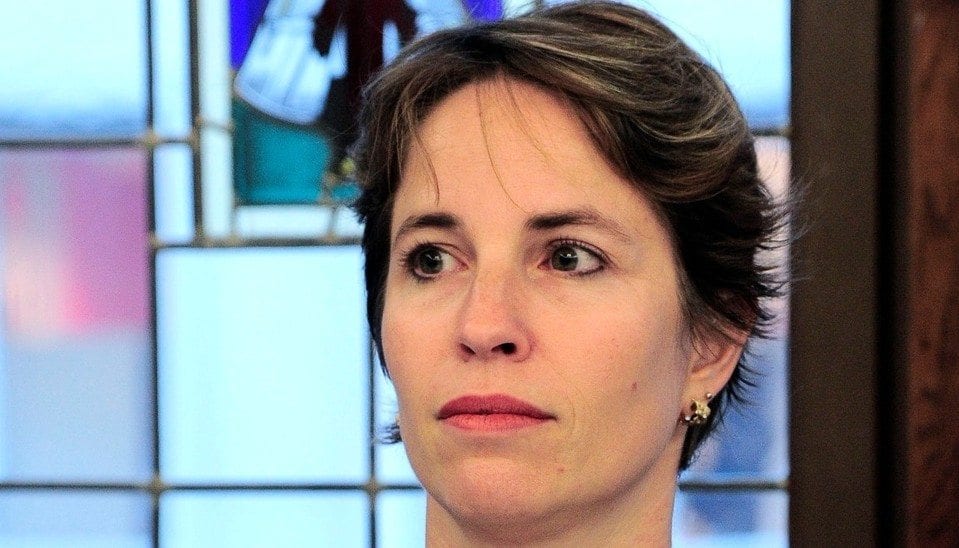 Rahel Blocher, along with her sister Magdalena, is the largest shareholder of Ems-Chemie, the gigantic Swiss polymer and chemical manufacturer. The company has a market valuation of over $9.4 billion. Rahel holds shares equally with Magdalene but isn't actively involved in company operations. Instead, she heads her father's investment company, Robinvest.
3. Magdalena Martullo-Blocher – $7.8 Billion
Source of Wealth: Chemicals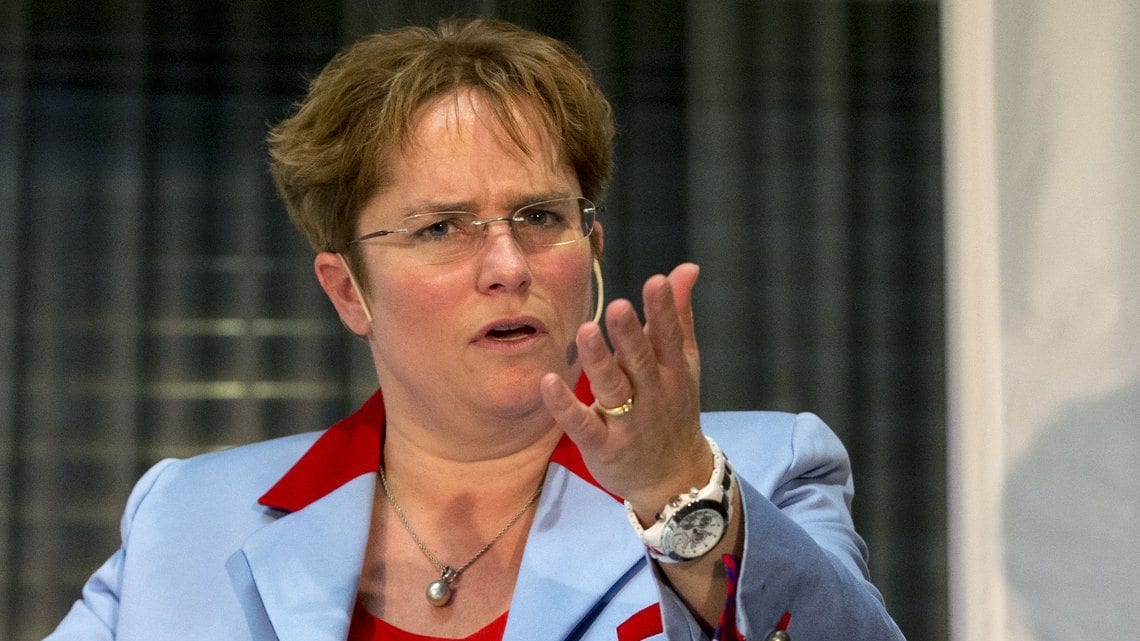 Magdalena Martullo-Blocher is a Swiss businesswoman, the CEO of Ems-Chemie, and the daughter of former Swiss Federal councillor, industrialist, and politician, Christoph Blocher. She took over the business from her father in 2004. She is married with three children and lives in Feldmeilen, Switzerland with her family.
2. Ernesto Bertarelli – $8.3 Billion
Source of Wealth: Biotech and Investments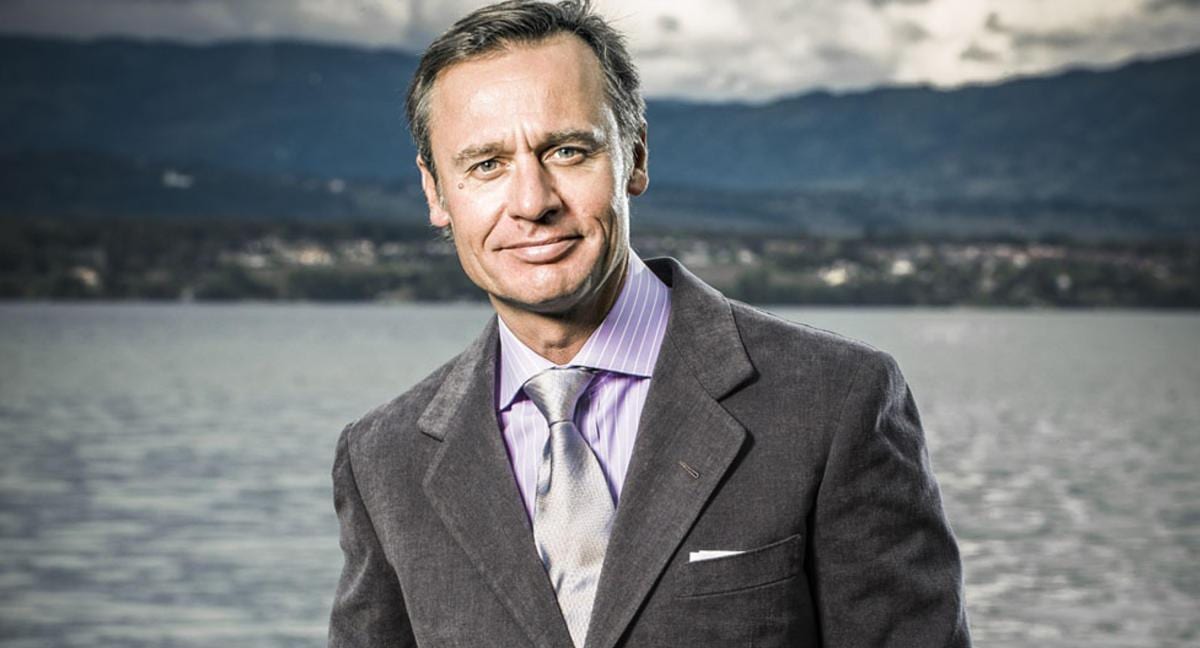 Ernesto Bertarelli is an Italian-born Swiss businessman and philanthropist. In November 2012, his family's wealth was estimated at $14.8 billion by Bloomberg. According to Forbes, Bertarelli has an estimated net worth of $8.3 billion as of January 2021. No one needs to be told he is one of the richest people in Switzerland.
1. Gianluigi & Rafaela Aponte – $8.4 Billion
Source of Wealth: Shipping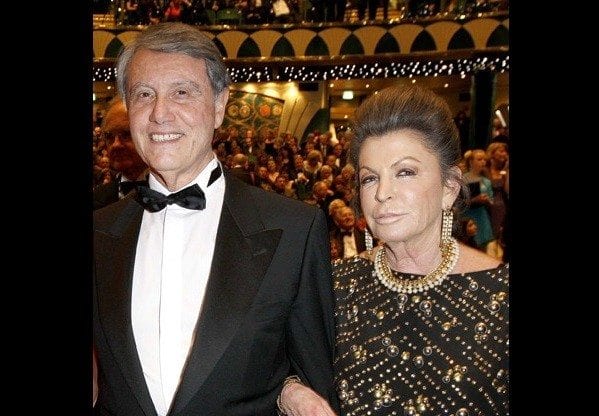 Gianluigi Aponte met his wife Rafaela when he was a ferry ship captain. They decided to launch their own cargo shipping venture in 1970. Four decades later, MSC has become the world's second-largest container shipping company with 445 vessels. Aponte also runs the fourth largest cruise company, MSC Cruise, while Rafaela is in charge of designing the ships' interiors. Their children are also involved in the daily management of the company. It is expected that in a couple of years, they will join the list of billionaires too.
Summary
Here is a quick recap of the top 25 richest people in Switzerland in 2021:
Gianluigi & Rafaela Aponte
Ernesto Bertarelli
Magdalena Martullo-Blocher
Rahel Blocher
Hansjoerg Wyss
Margarita Louis-Dreyfus
Dona Bertarelli
Thomas Schmidheiny
Rudolf Maag
Michael Pieper
Martin Ebner
Martin Haefner
Ivan Glasenberg
Maja Oeri
Hans Peter Wild
Thomas Straumann
Sergio Mantegazza
Eva Maria Bucher-Haefner
Marcel Erni
Stephan Schmidheiny
Karl Scheufele III.
Peter Spuhler
Esther Grether
Thomas Meyer
Benjamin de Rothschild